ASOS top & pants & sunglasses / Zara floral blazer / Forever New necklace / Jeffrey Campbell Lonestar heels / Furla Candy Bag


Sunny days means good lighting and good lighting means pretty pictures and pretty pictures would only mean it's an ideal day to take outfit shots. Just like this one. Presenting to you, my favourite blazer of all time. Got it at a steal at half its price. Gotta love Zara sales!

Not forgetting, one item in my wishlist checked, thanks to my BFFs ( I love you all from the bottom of my heart okay! ) for getting it for me as a surprise birthday gift ; The Furla Candy Bag. Love how Barbie-ish it looks like and at the same time, yummy too. Wearing two ultimate current favourite things in my wardrobe sure makes me feel extra chirpy and blessed. The explanation for a bright-coloured outfit of mine is now clear, I guess? So last picture's my cheeky smile for you.

Happy weekends every one!

P.S My blog's undergoing a revamp for a new look so stay tuned! I'm so excited for it.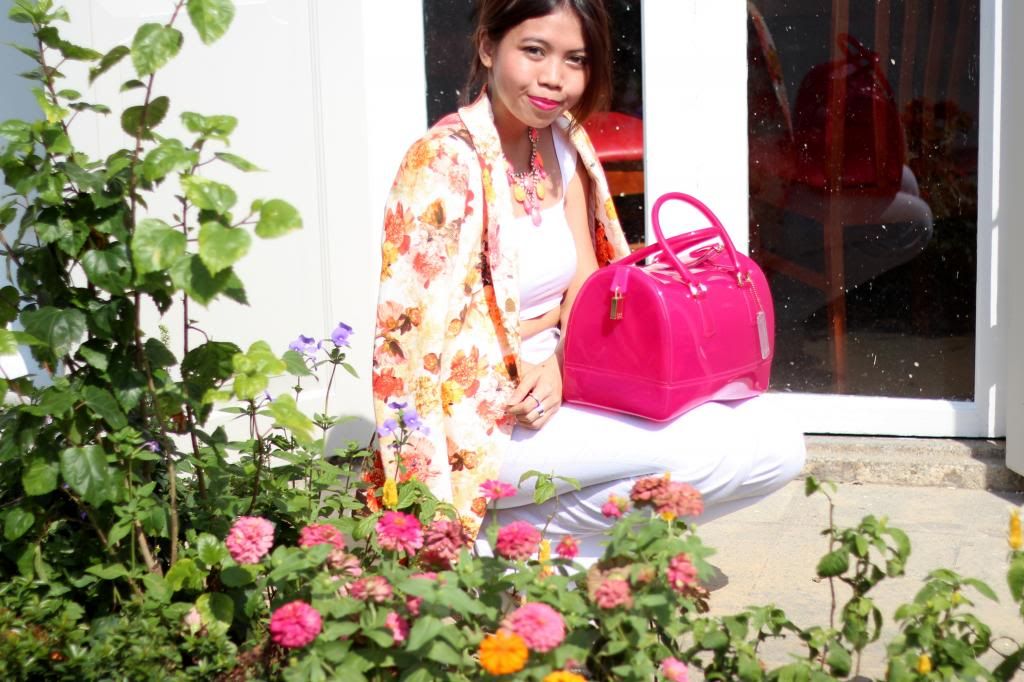 -
Photos by Eli S.