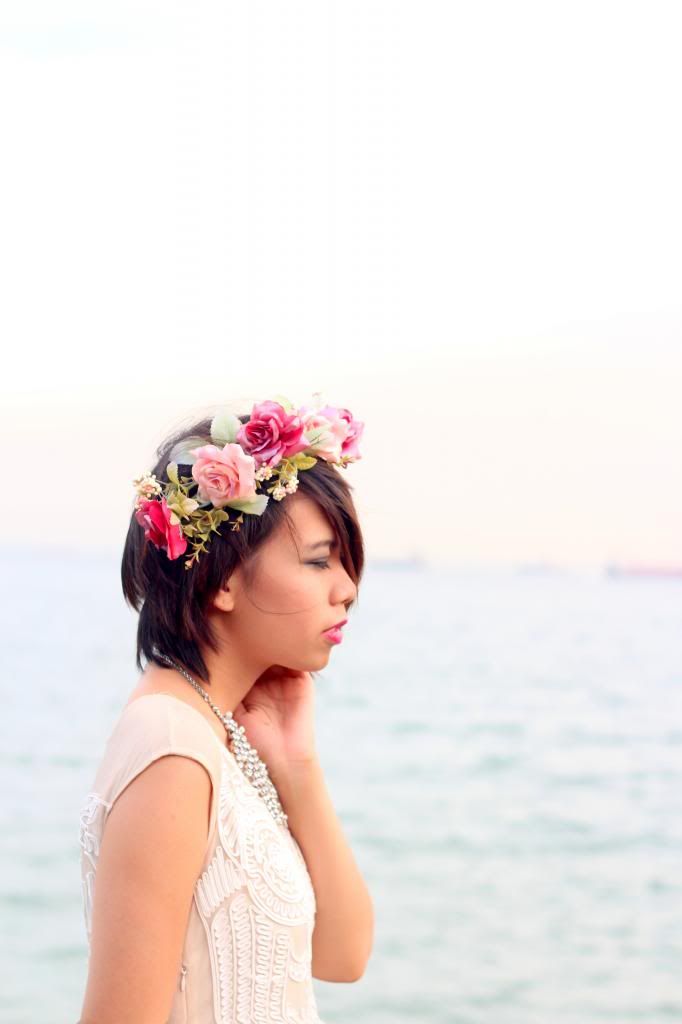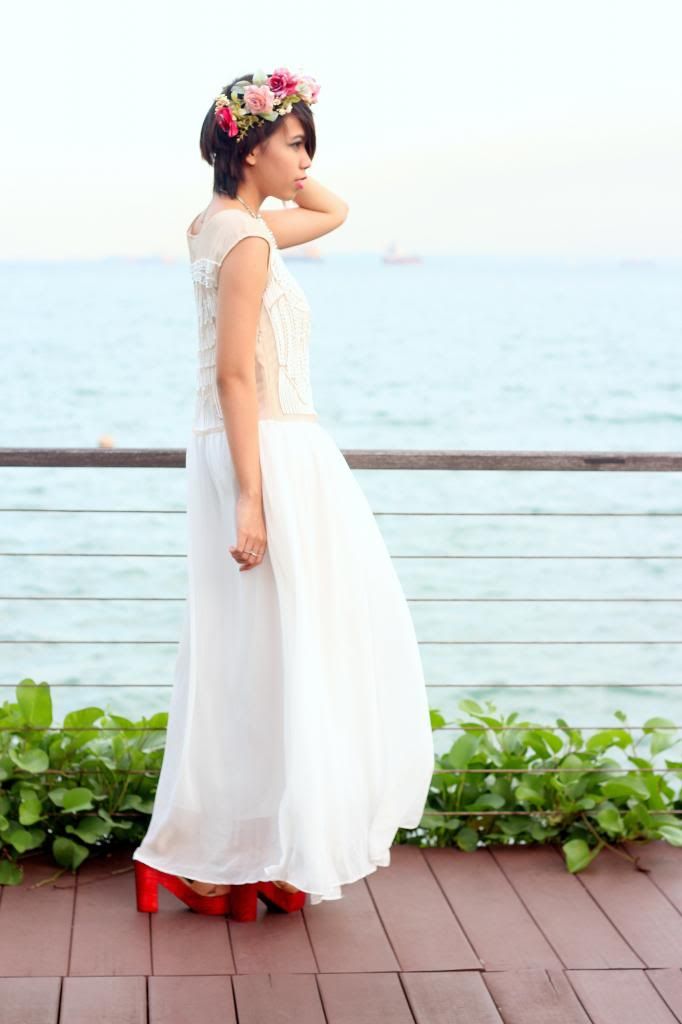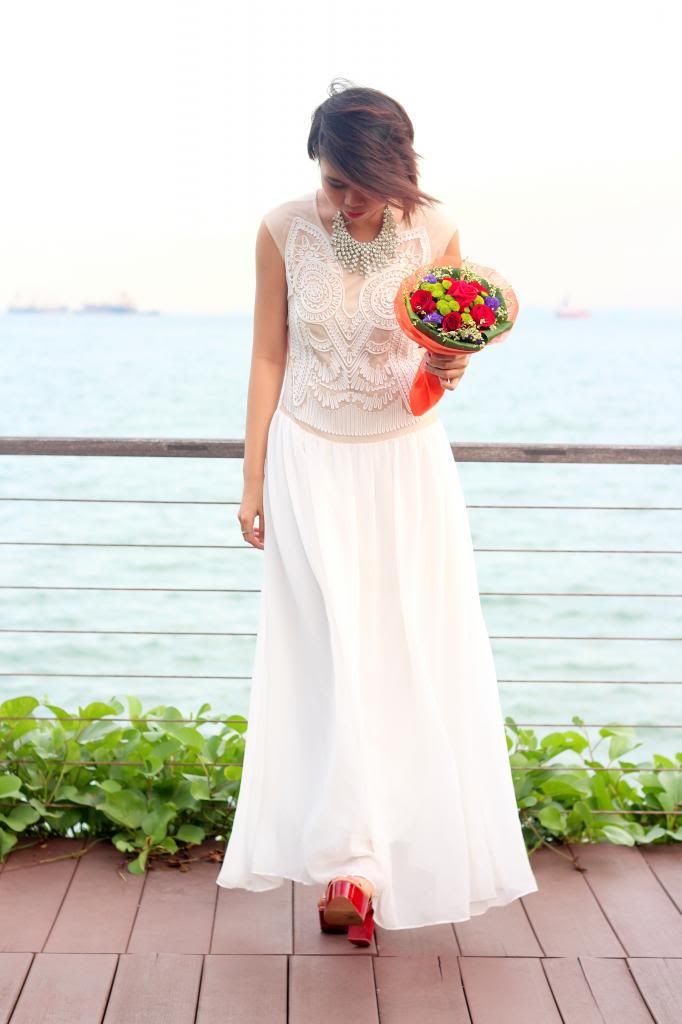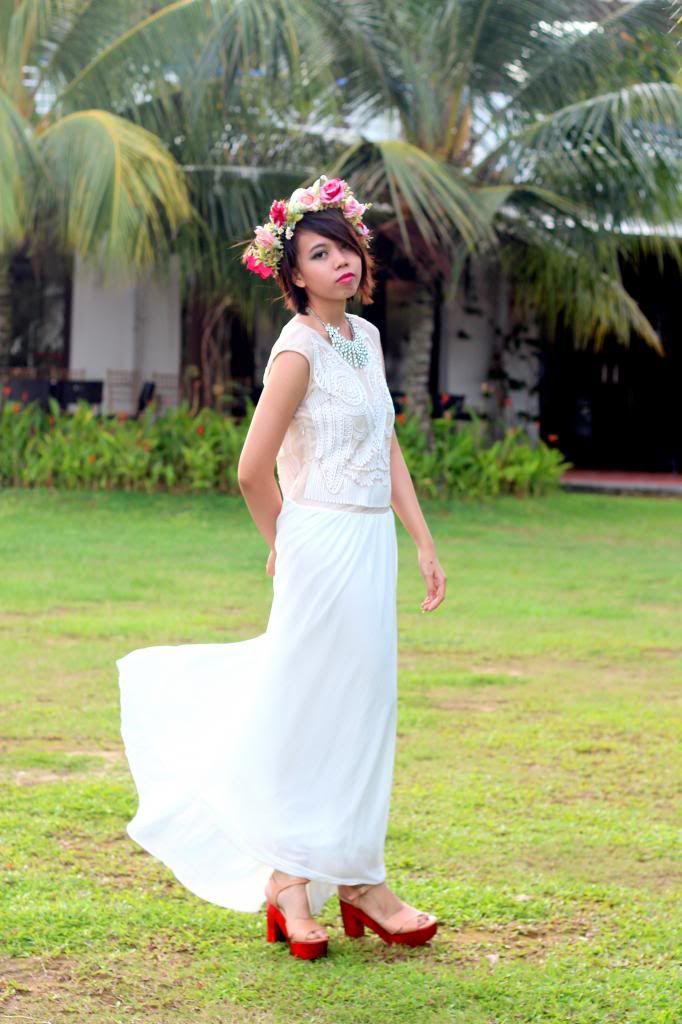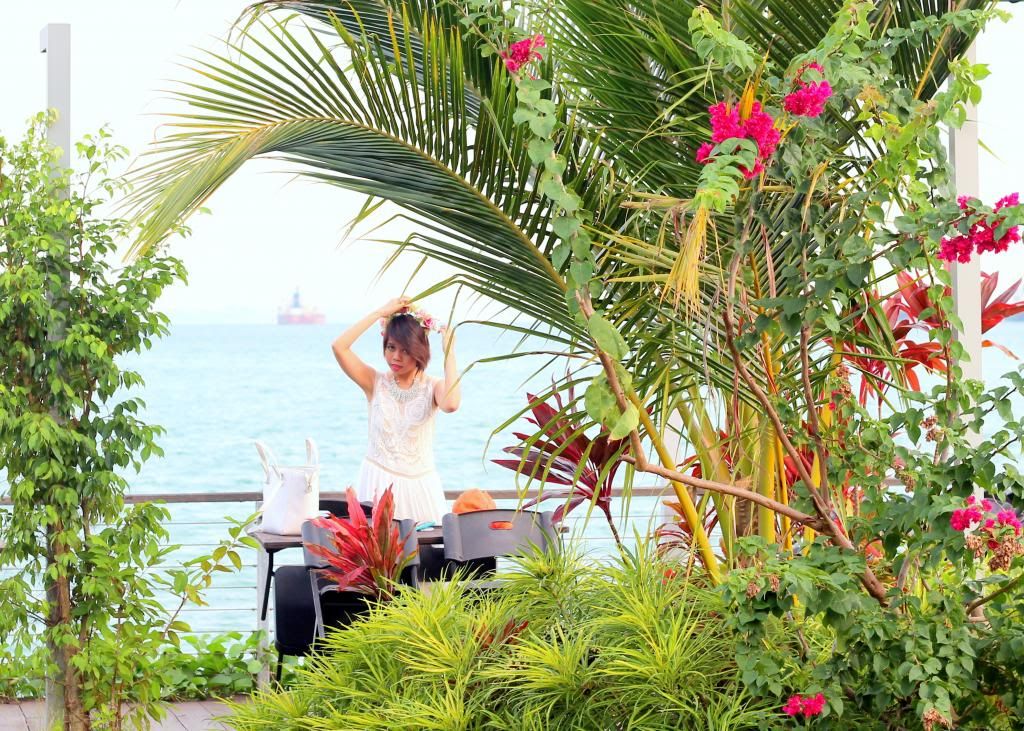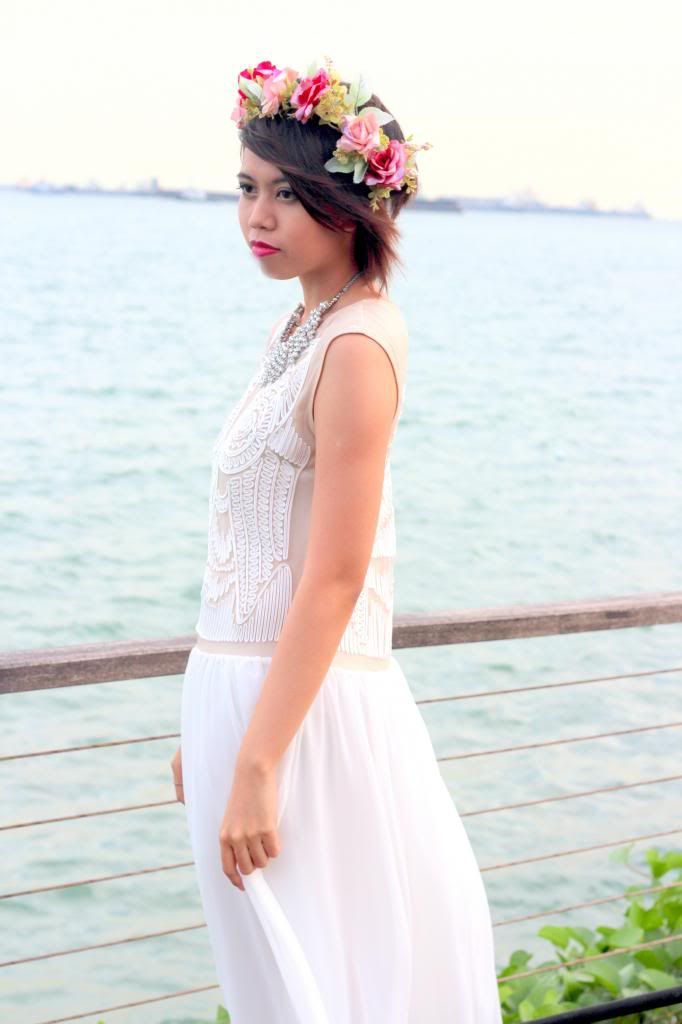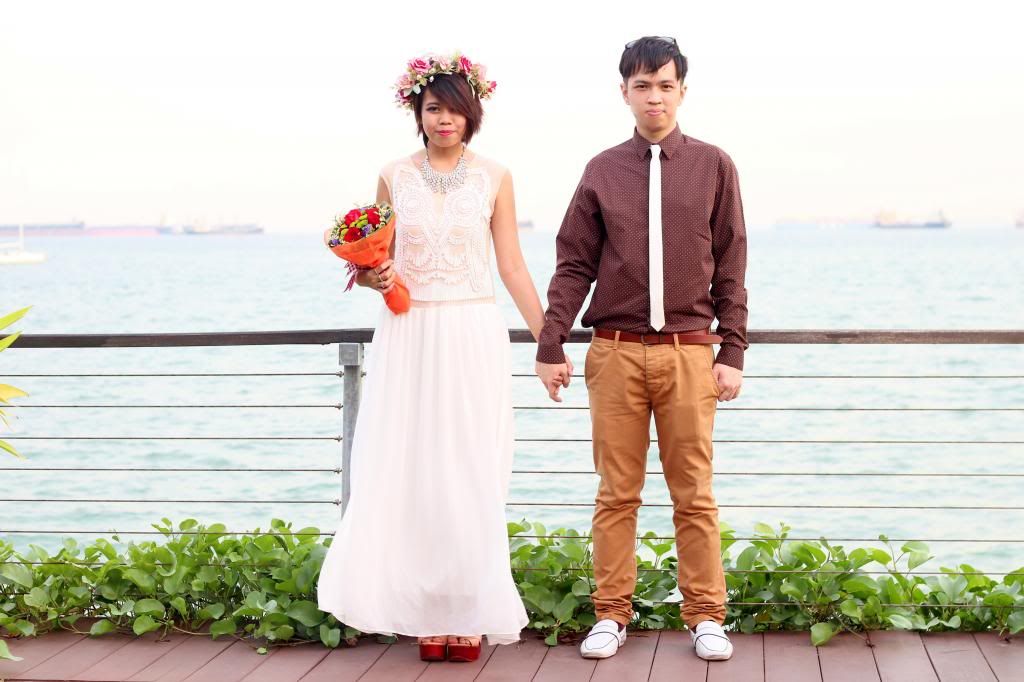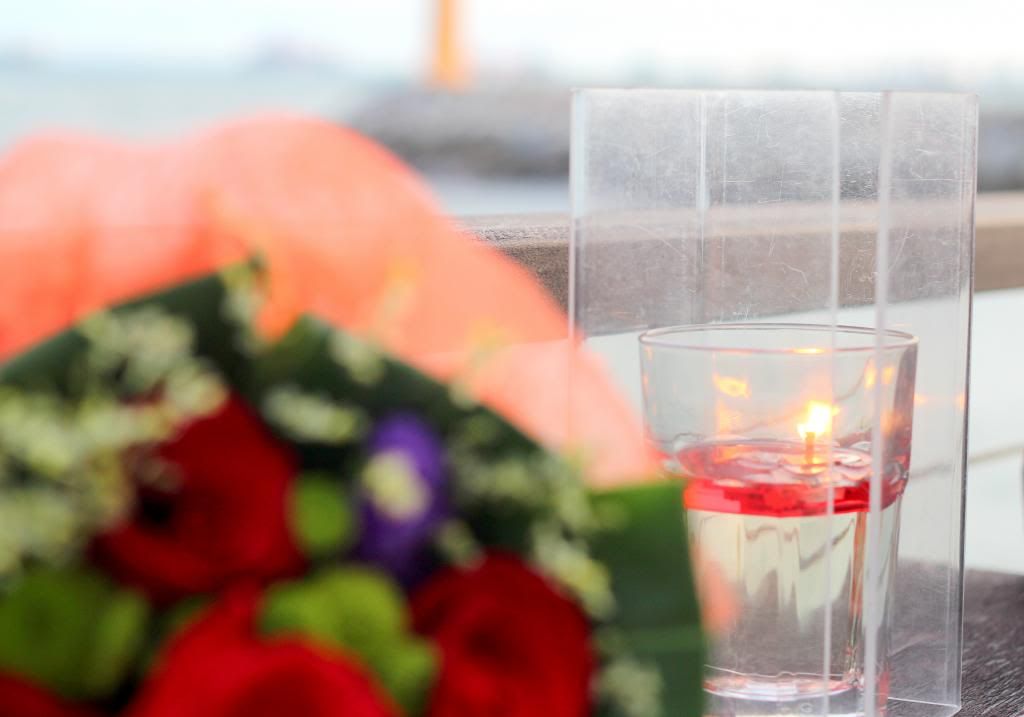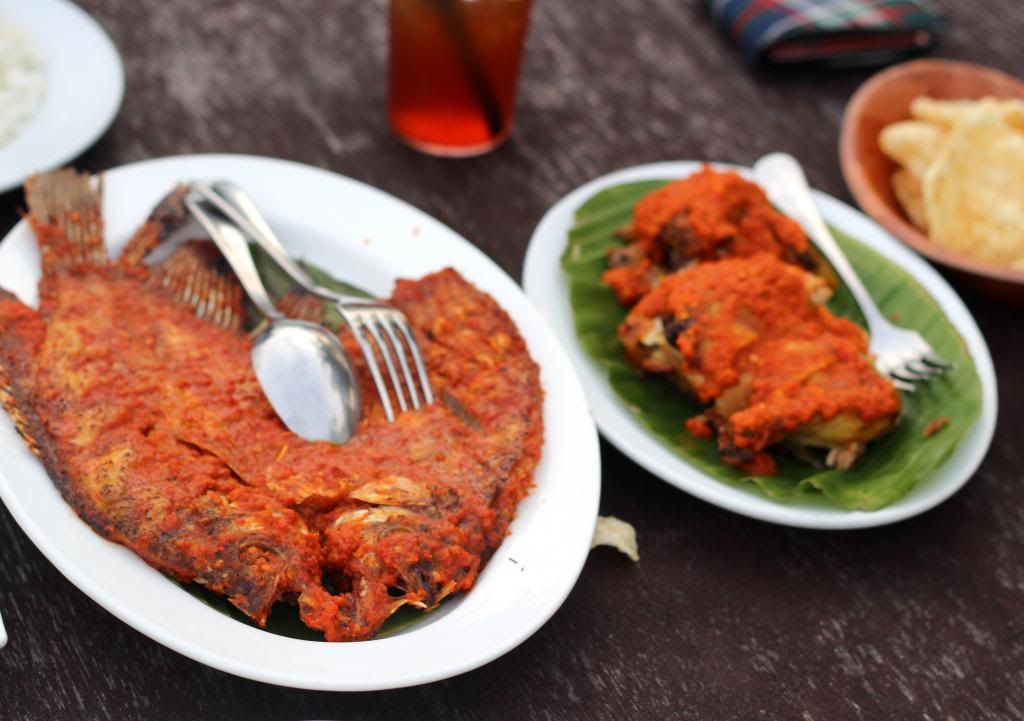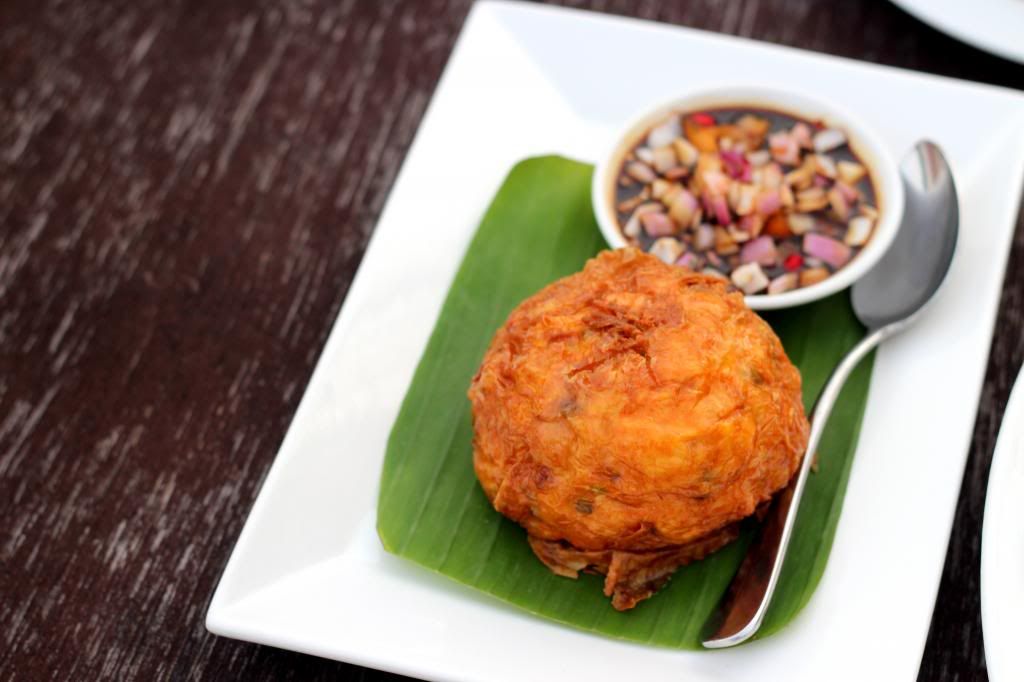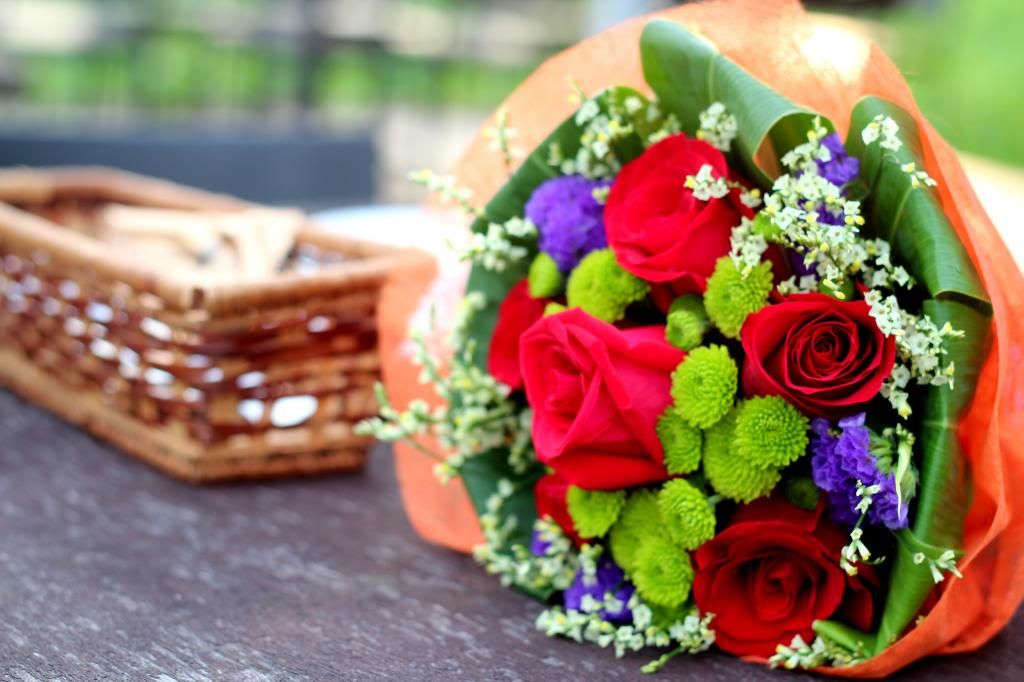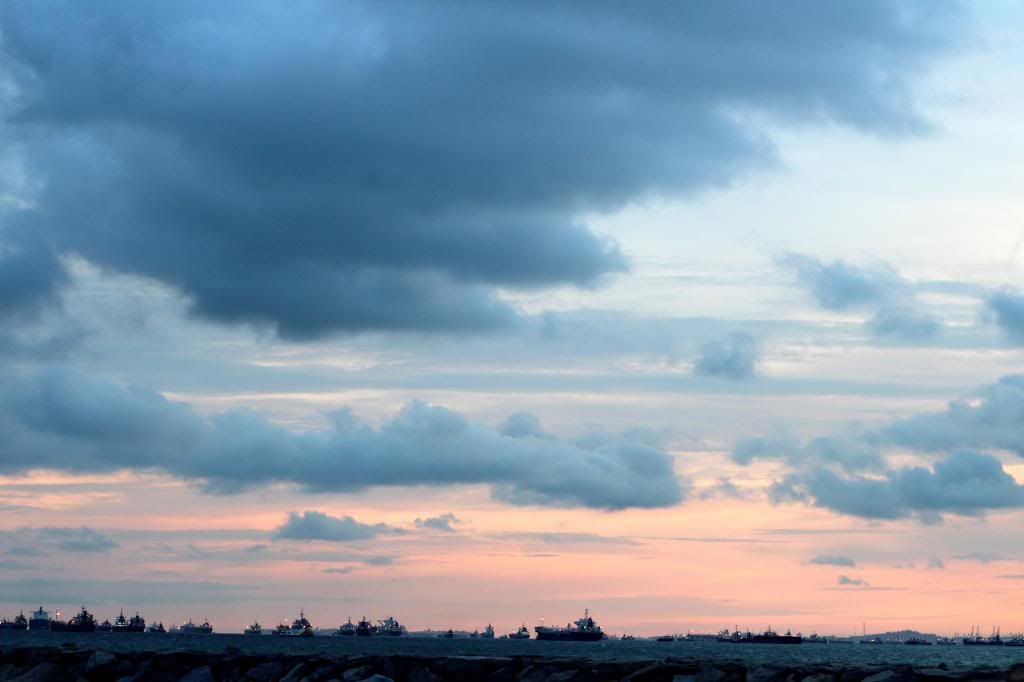 Loved every thing about that day. Perfect weather, perfect setting, perfect lighting, perfect dressing, perfect candle light dinner and of course, a perfect partner with all the perfect imperfections. We celebrated our 2nd anniversary at this lovely place!
The pretty and bigger-than-usual floral headband was a gift from my one and only beloved big sister. Always wondering when exactly I'll wear it and I'm glad I found just the perfect day to. I'm utterly in love with this pretty, detailed white maxi dress. Gotta admit I'm currently back in the white phase again ; If you look at my shopping haul recently, you'd totally understand. Also loving how my new Zara wooden heels kinda matched the colours of the fake flowers on my head and I swear this match was unintentional. I'm fully aware how I look a lot like a bridesmaid / bride ( especially with those bouquet of flowers in my hand, good God ) so....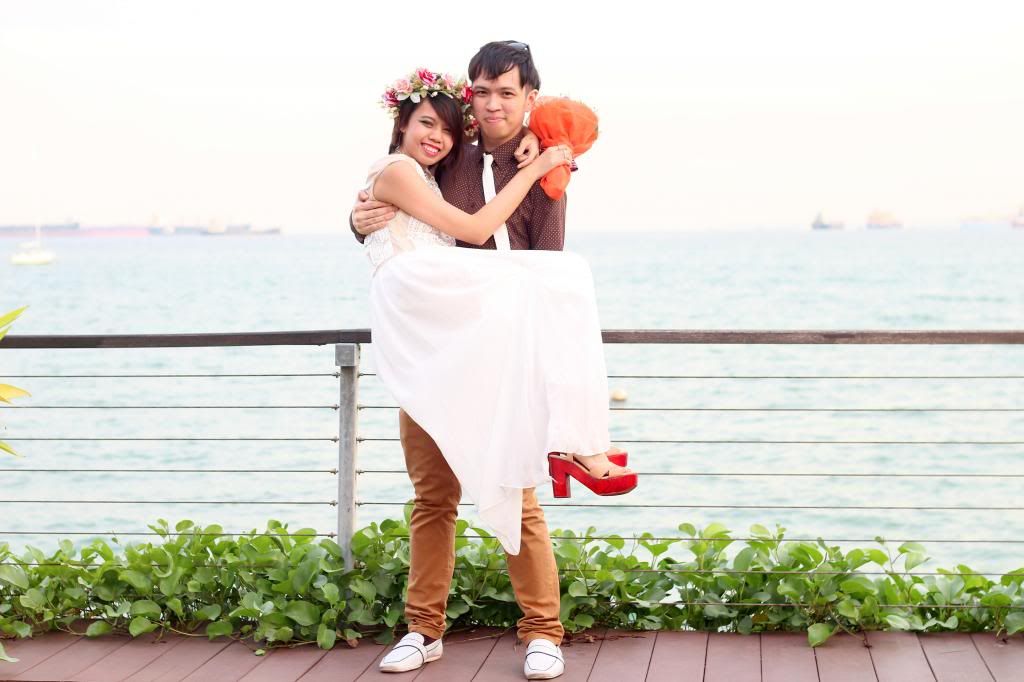 We decided to goof around and take a wedding-like photo, haha! Look at my dear N. trying to keep his cool when he's actually struggling to keep me up on air. Well, he claims that I'm getting heavier.
Thanks for every thing, babykins.
-
Photos by Nazri S.