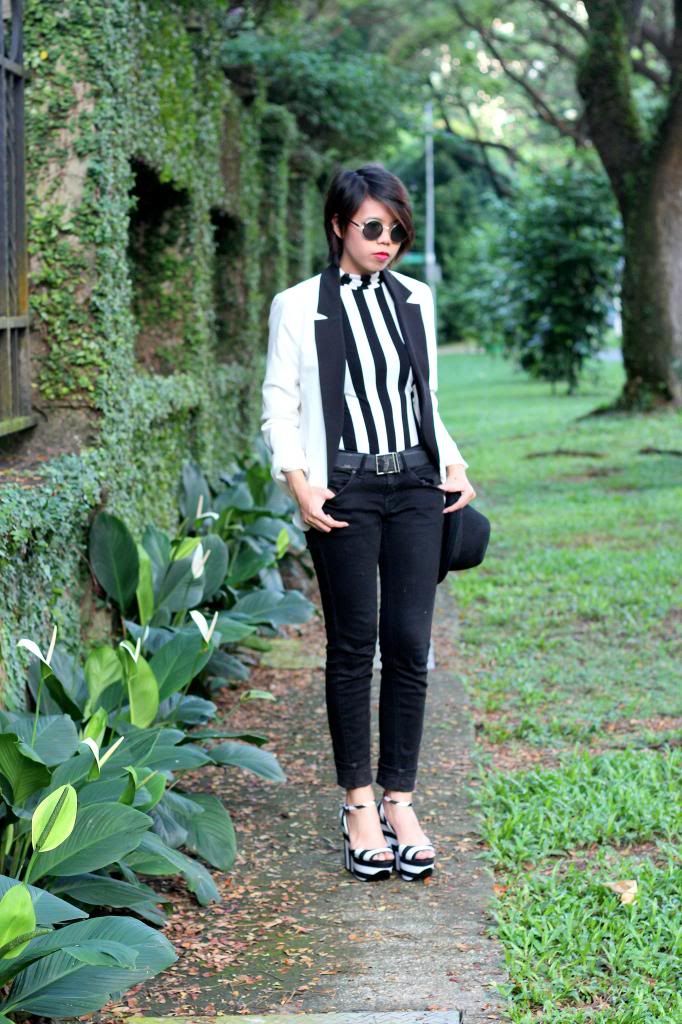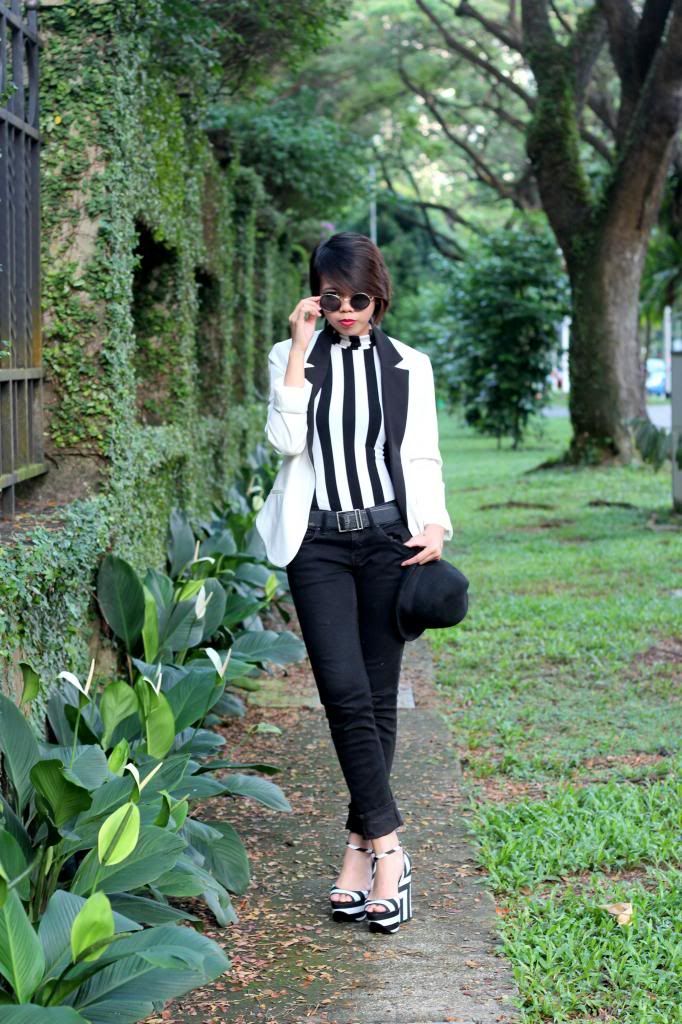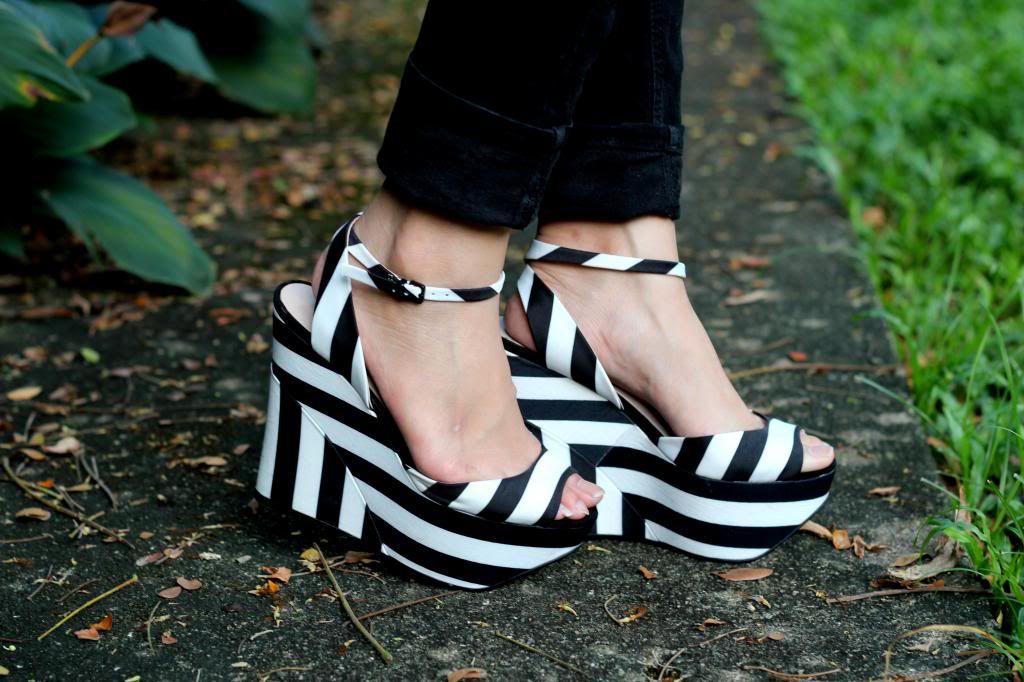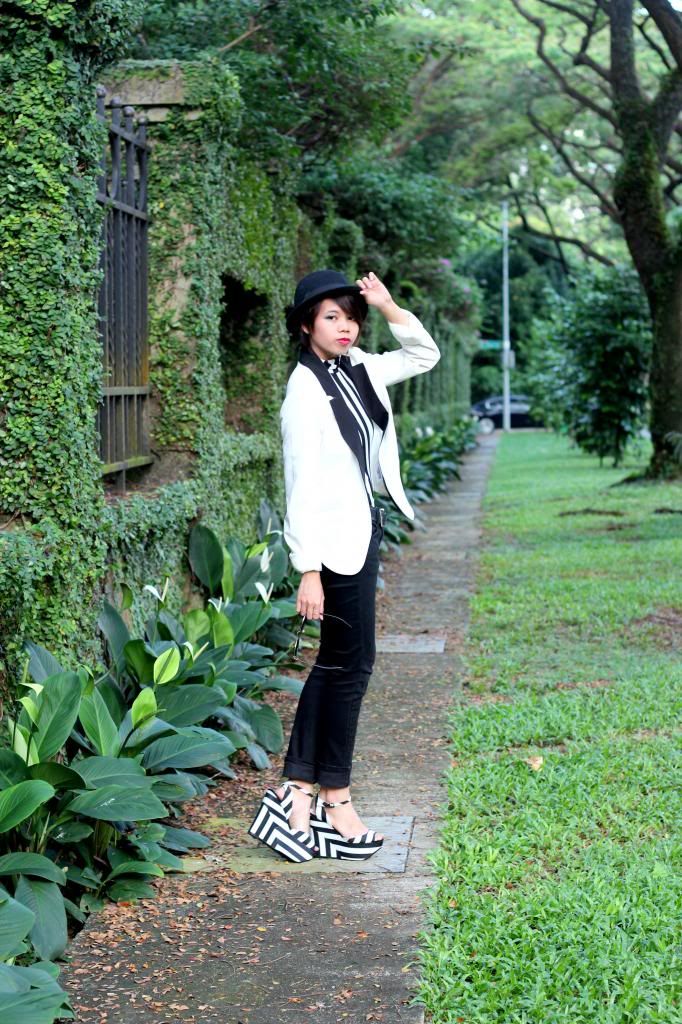 Nastygal Parallel lines Dress ( worn as top ) / Mango jeans & belt / F21 contrast blazer / H&M fedora hat / Gifted round sunnies / Zara stripe wedges
Wow, it must have been pretty dusty around her if this space is physically real. Well, guess who's back! For good. Terribly sorry for breaking my promise ( see previous post ). Exams were overwhelming and I just felt exhausted every day with the lack of sleep and the constant anxiety weren't much of a help either. I truly miss blogging and this liberating feeling of being able to now without restrictions makes me happier than ever.
This was taken weeks back ad I finally have the time to post it up. My first minimal look with the sleek striped wedges which I'm still head over heels ( literally ) with. Stay tuned for more upcoming outfit posts. I already have another two pending to be published and I'm excited to share them with you.
In the mean time, enjoy your Sunday!
-
Photos by Eli S.