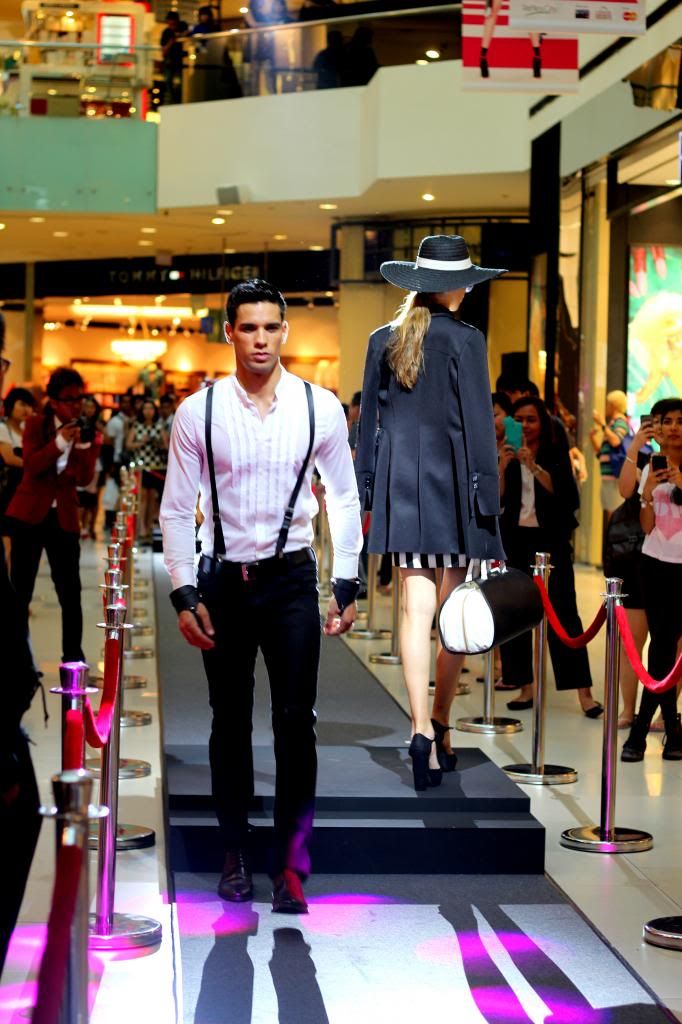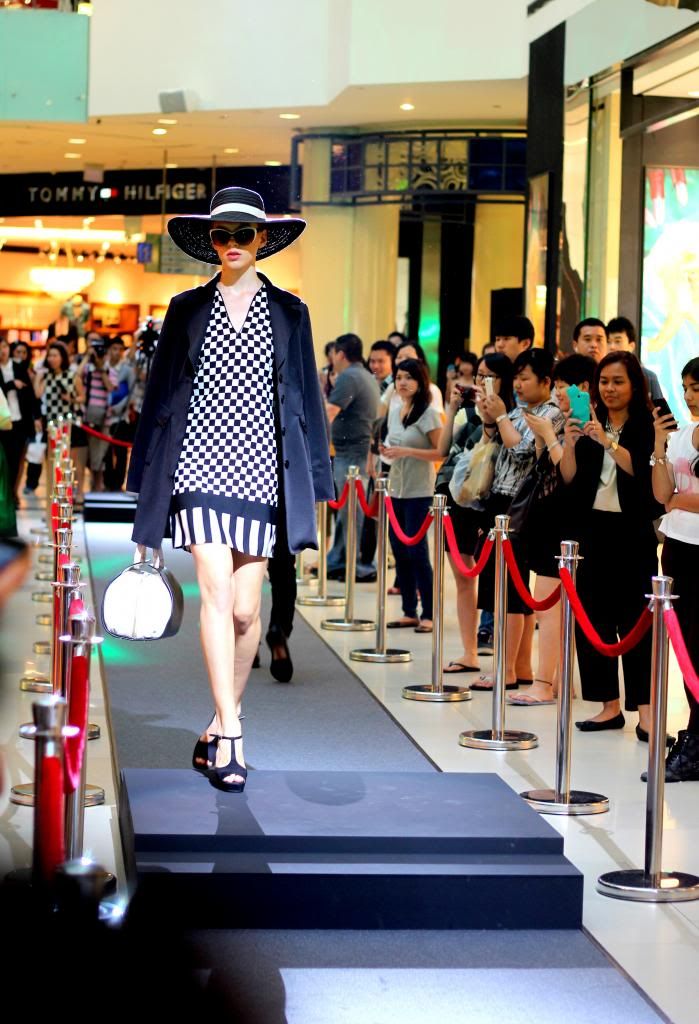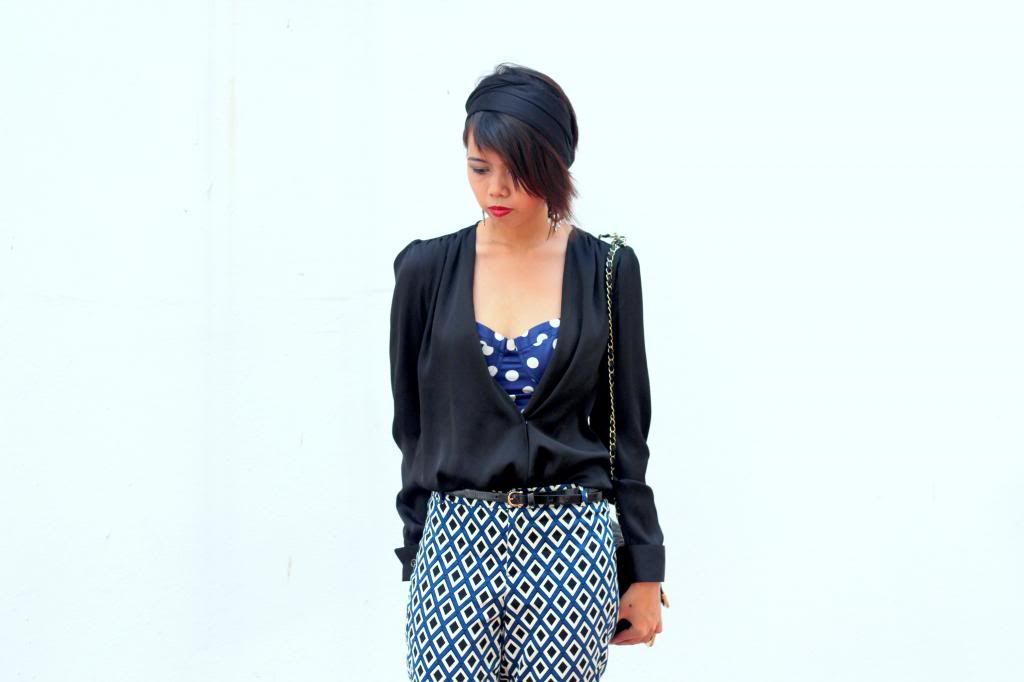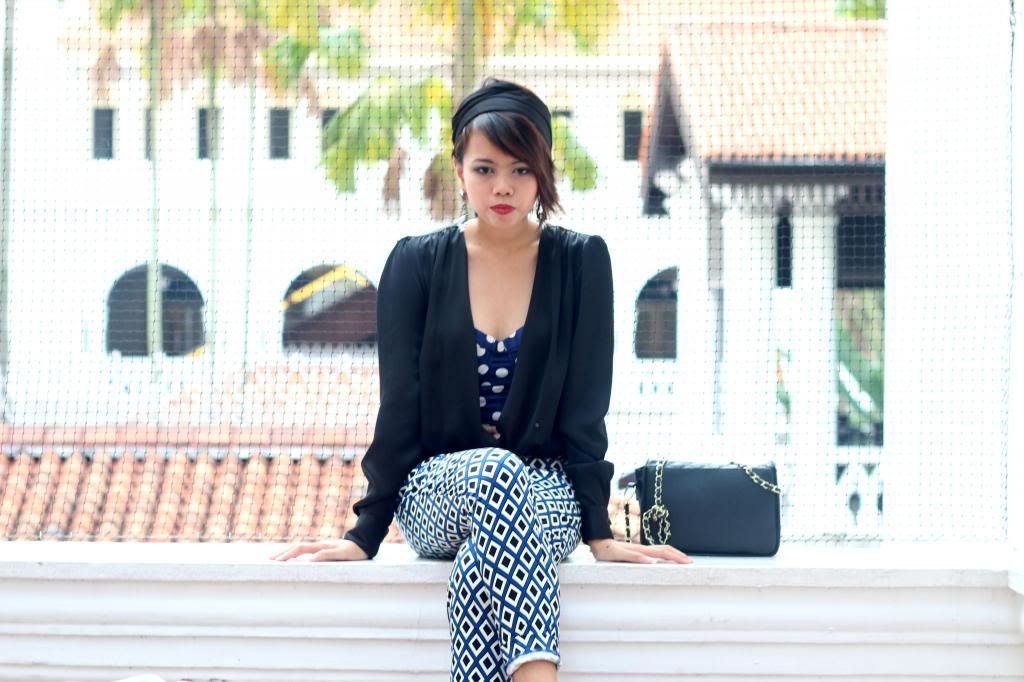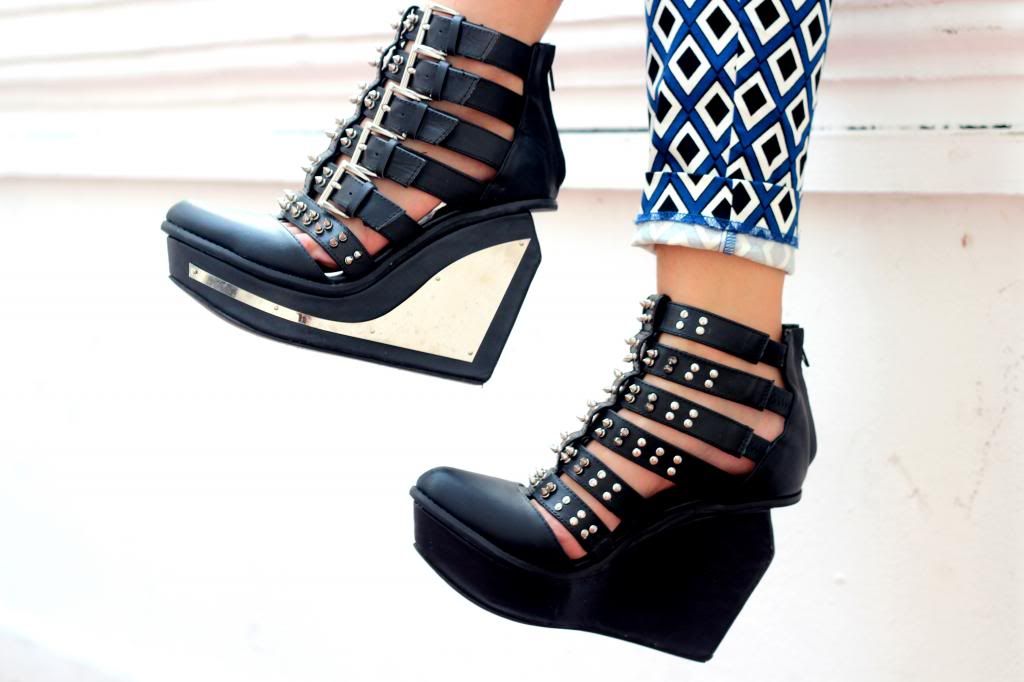 Topshop bralette / Zara silk top / F21 Geometric pants / Jeffrey Campbell Clinic Stud / ASOS handbag / Topshop ear rings
Earlier today, I went to the fashion event hosted by Style Magazine and I must say that's it was pretty smashing. We got to ride on the pretty pink bus which drove all around town with the models waving, dancing and cheering to the music blast. So if you were in town and saw a pink and loud bus, I was on it! I extremely LOVE every thing that the models were wearing down the runway. It's written perfection all over, so much so Fatiha & I went hunting for some pieces of the apparels around Raffles City mall. All in all, I think Style did a splendid job.
Have been buying pants of many many different prints as of late. Well, for my future collection of course. Have always wanted to give the geometric trend a try and I finally did. Who says print on print is always too much and a disastrous clash? Not when you know how to mix and match and style it properly! The key point is, when it gets 'too much' and too loud, throw over something that will act as a neutral apparel for a balanced statement. Just like what I did, with the black silk top... which actually comes with a silk sash too but I tied it around my head to keep my mane in place. That's why I love to dress up, it's never boring.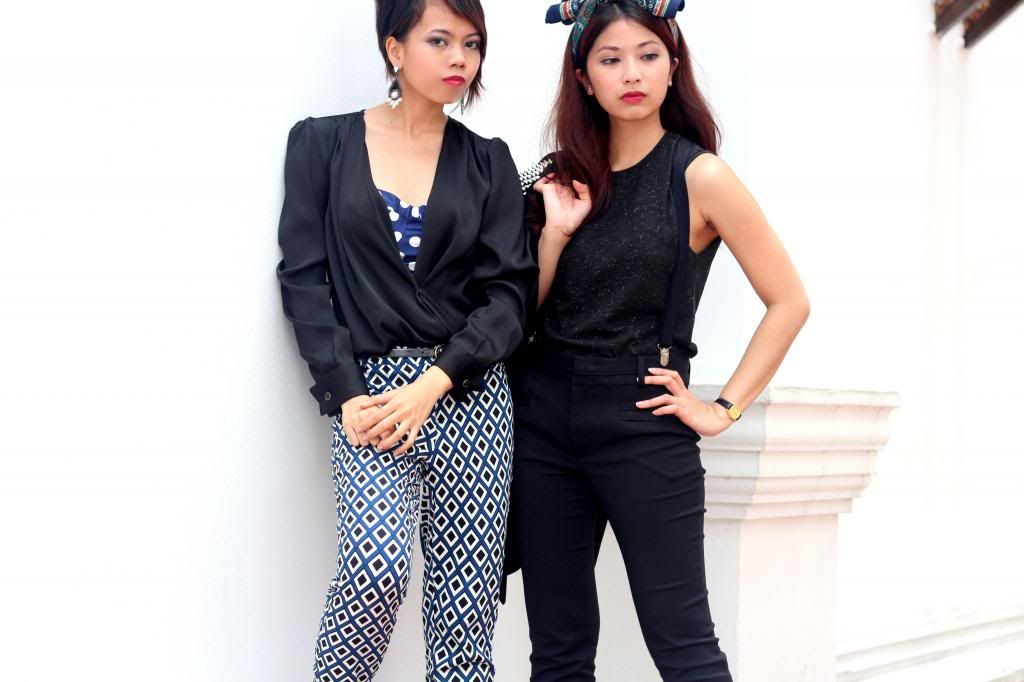 FashionTheFoster x Heels&Wedges
P.S
This is the most efficient in blogging I've ever been. All done in a day and not delayed for days or weeks. I should channel this attitude towards studying instead. Oh my.
-
Photos by Fatiha F
.