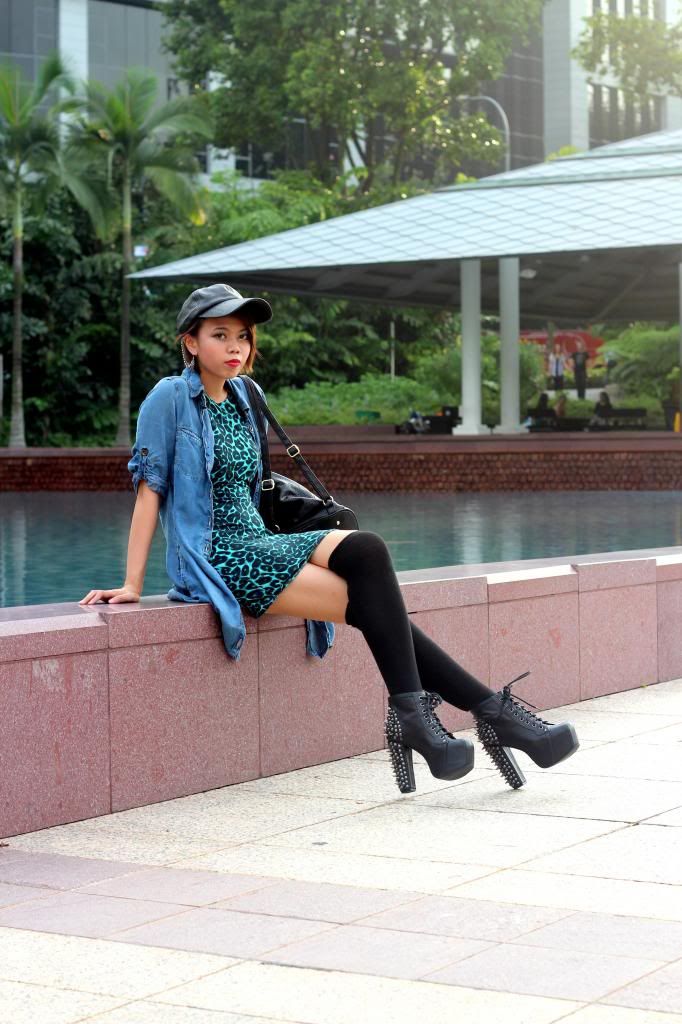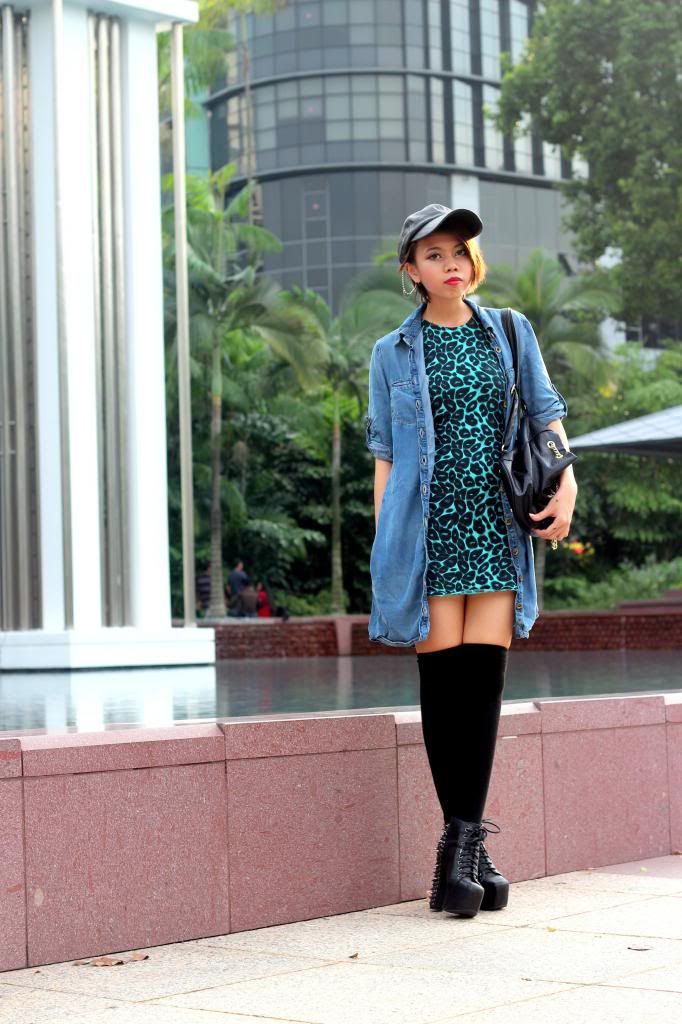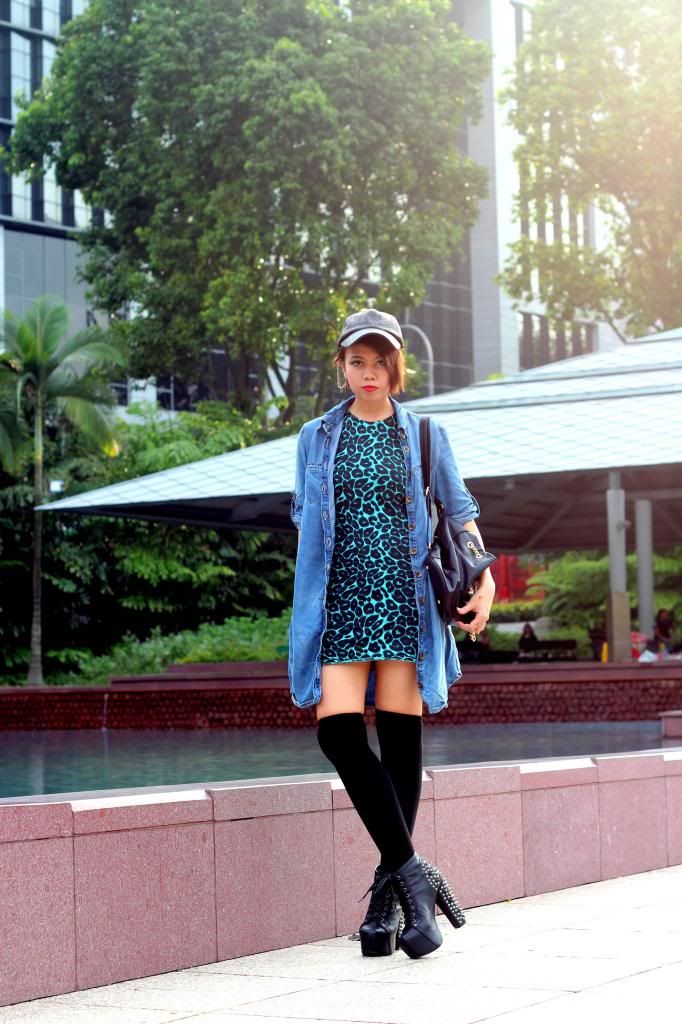 Motel Rocks bodycon dress via Nasty Gal / Mango Denim dress / H&M backpack / ASOS thigh

-high socks /

Nasty Gal Leather Baseball cap / Jeffrey Campbell CMYK Lita Spike / Topshop earcuff
Random outfit I picked out in a hurry. Didn't realise it all created a grunge look, which I've not ventured for quite some time. Don't know why, didn't feel comfortable when I stepped out of the house with it. I guess I've reached a point ( or age ) where I think grunge just isn't me anymore. God, why do I feel so old already. Anyway, this would probably be the one of the last few grunge outfits I'd be wearing. Think I need a wardrobe makeover too. Wish it'll just consist of solely stuff from Zara one day! Anyone wants to buy my clothes?
Caught 'Oblivion' with D. last Sunday and people, I'm telling ya, don't watch that movie. It's 10 times more confusing than Inception at first and the storyline is just... Meh. However, people who loves a Sci-fi based storyline would probably love it. Just my two cents worth. In the mean time, here's to good week ahead!
-
Photos by Diyannah S.