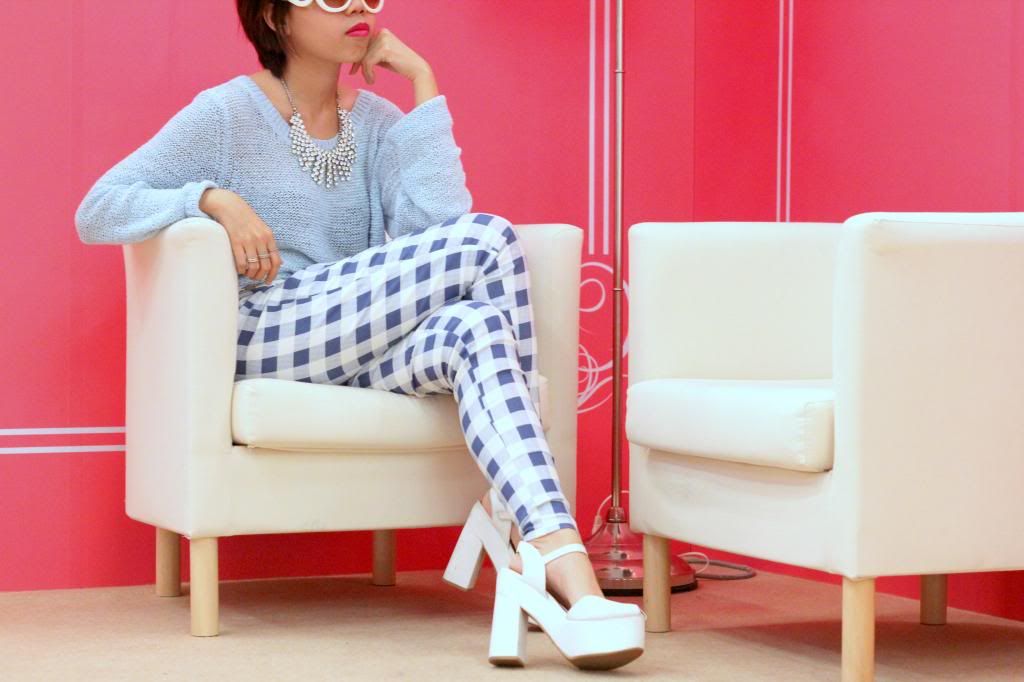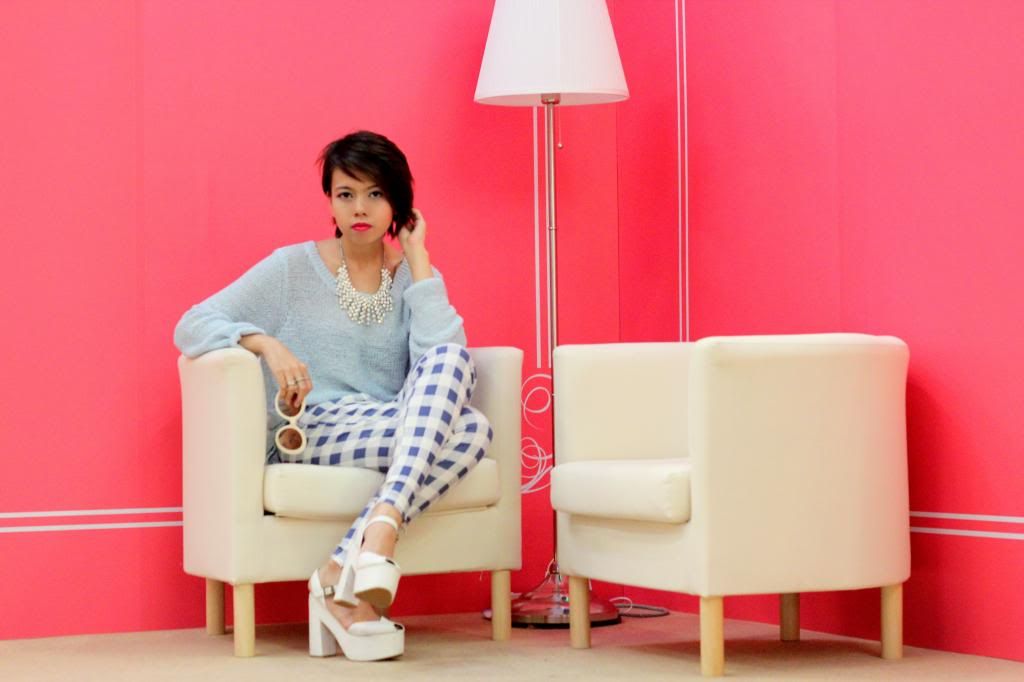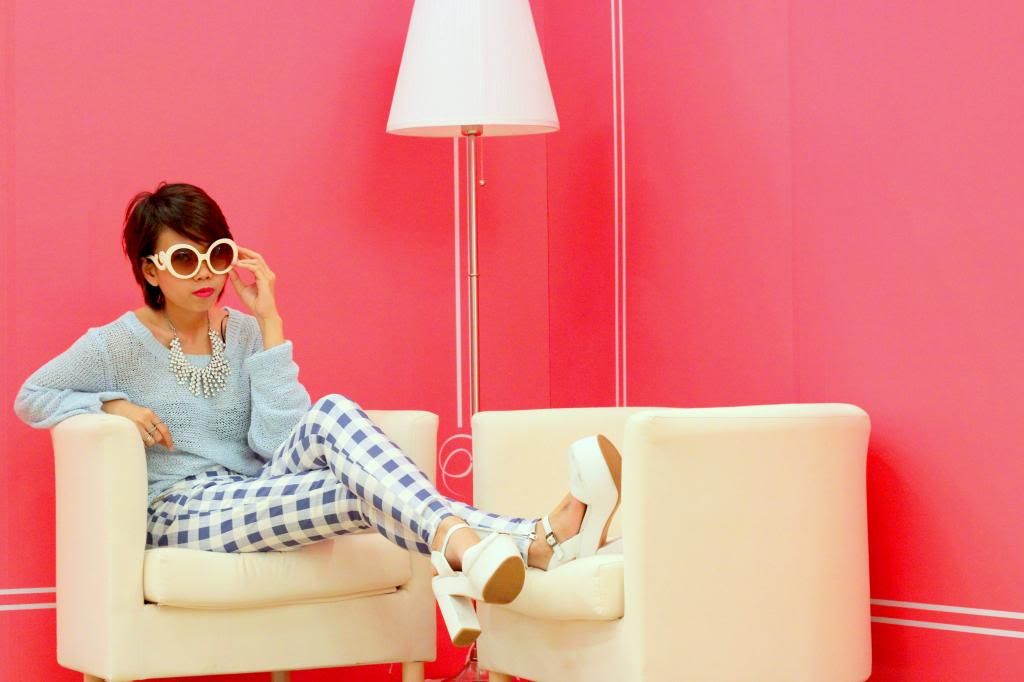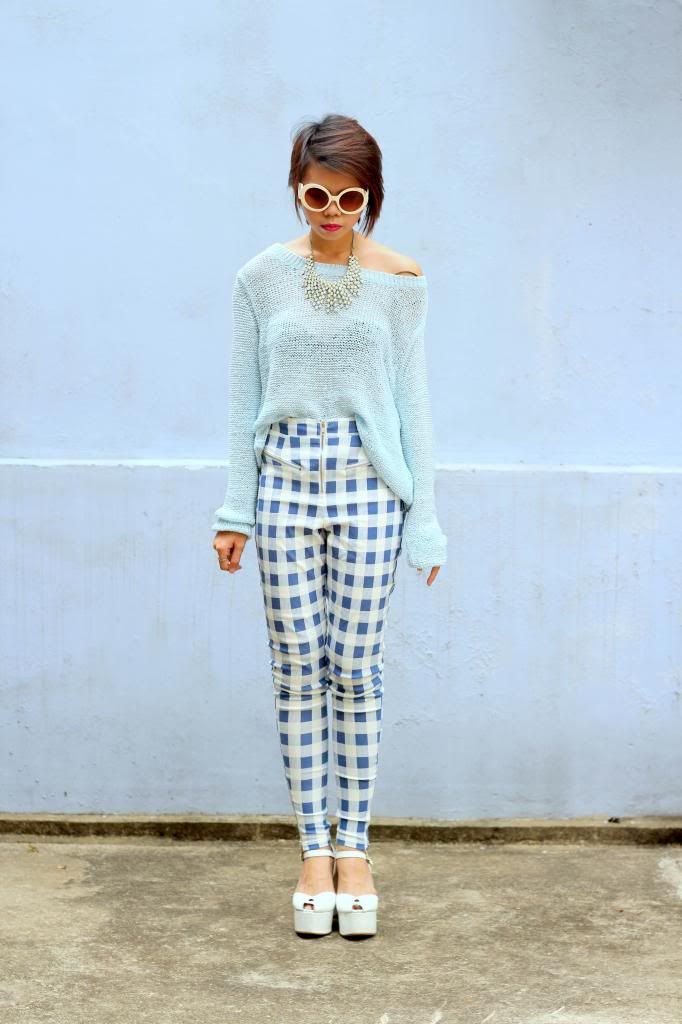 H&M knitted sweater / Nasty Gal Ozzie Gingham Zip Pants / Forever New necklace / Jeffrey Campbell Lonestar


Firstly, I apologize for the hideous black string blooper ( attached to my sweater ) in the most of the pictures. I've absolutely zilch idea on the correct photoshop method/tool to erase it out. Other than that, lovin' the gingham prints on this pair of pants. Found it really cute and bought it without much hesitation even if my Dear N. said it looks a lot like a picnic mat. Picnic mat or not, I'm still majorly in love with it. It got sold out on Nasty Gal at first within the few hours but I'm so so glad they restocked it. In case you don't know, I love blue more than I love pink. My favourite colour since I was young. I really don't know how it happened but it sure did. Random fact of the week for you.

Also, I need to rant about how I dislike the condition of my hair now. It's growing unevenly all over and is beginning to take the shape of a lion's mane. I didn't know short hair needs a higher maintenance and is harder to keep up than having long hair. My oh my, that's the ultimate truth, people. Guess I've not much of an option but to wait ( extremely patiently ) for it to grow longer again.
Well, here's to the start of a new week!


-
Photos by Nazri S. and Nurjihan D.