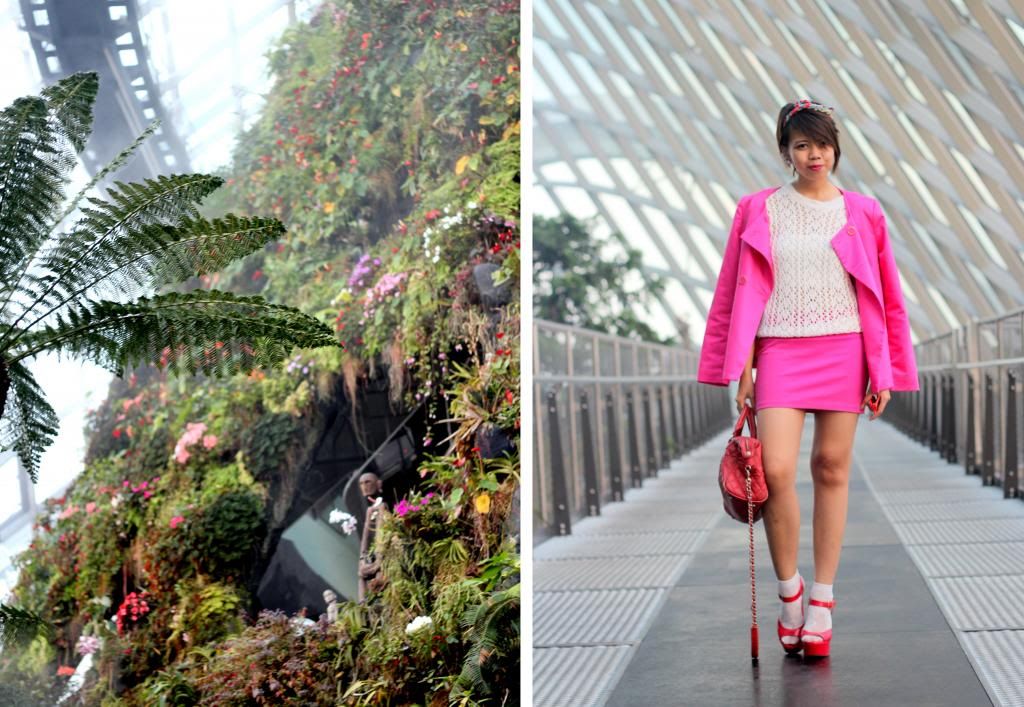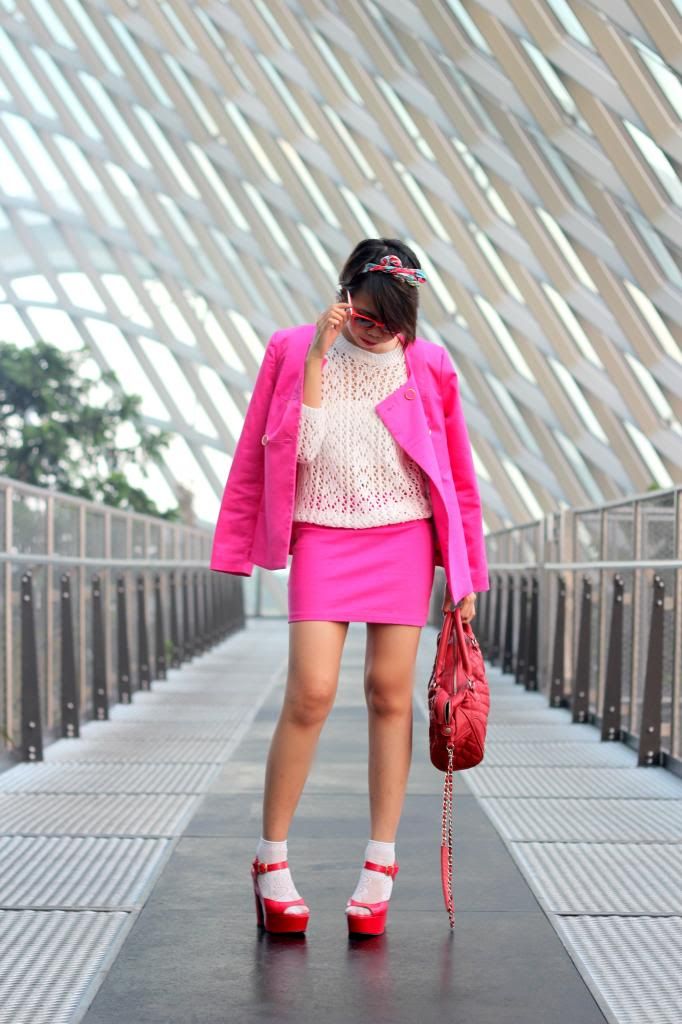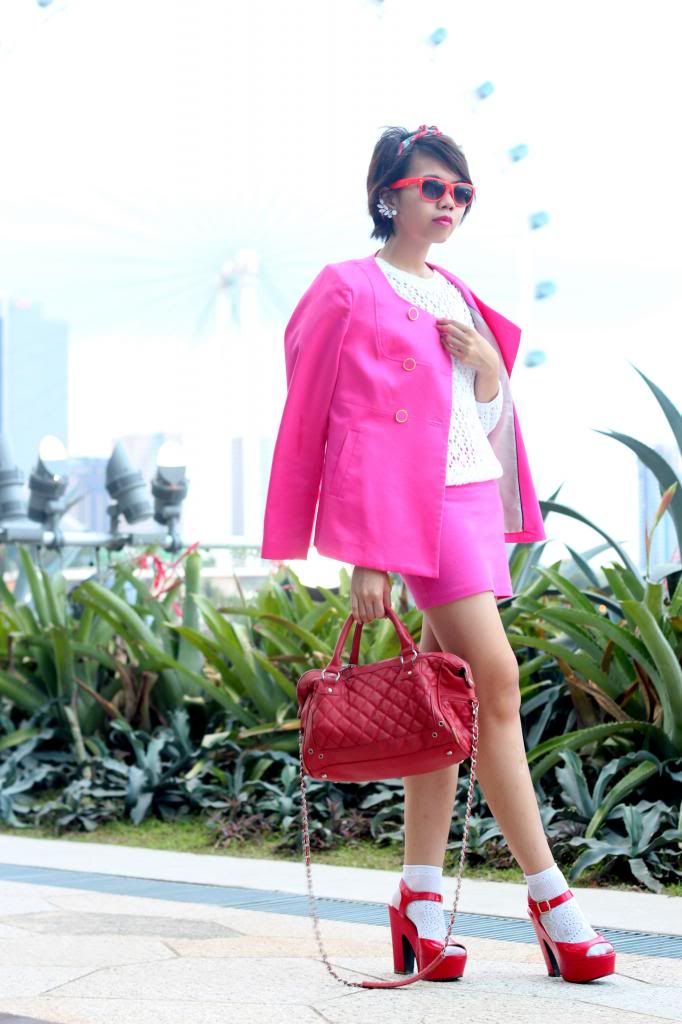 H&M outerwear & skirt / The Scarlet Room knitted top / Mango quilted handbag / ASOS lace socks / F21 platforms & shade
s
Hello! It's me again. Finally, after weeks. I'm terribly sorry for the major lack of updates. Scrambling for time now and busy preparing for the upcoming exams. In conclusion, 24 hours a day is not enough. However, managed to take a few outfit shots recently and I'm pretty excited to blog about it. Gosh, I really need a break.
Channeling Blair Waldorf's preppy look and bright colours again in short hair? Not a problem. Bright colours, a headband and a tailored look complete with an outerwear would make the cut. Ahhh, I really do miss Gossip Girl and all that Blair and Chuck lovin'.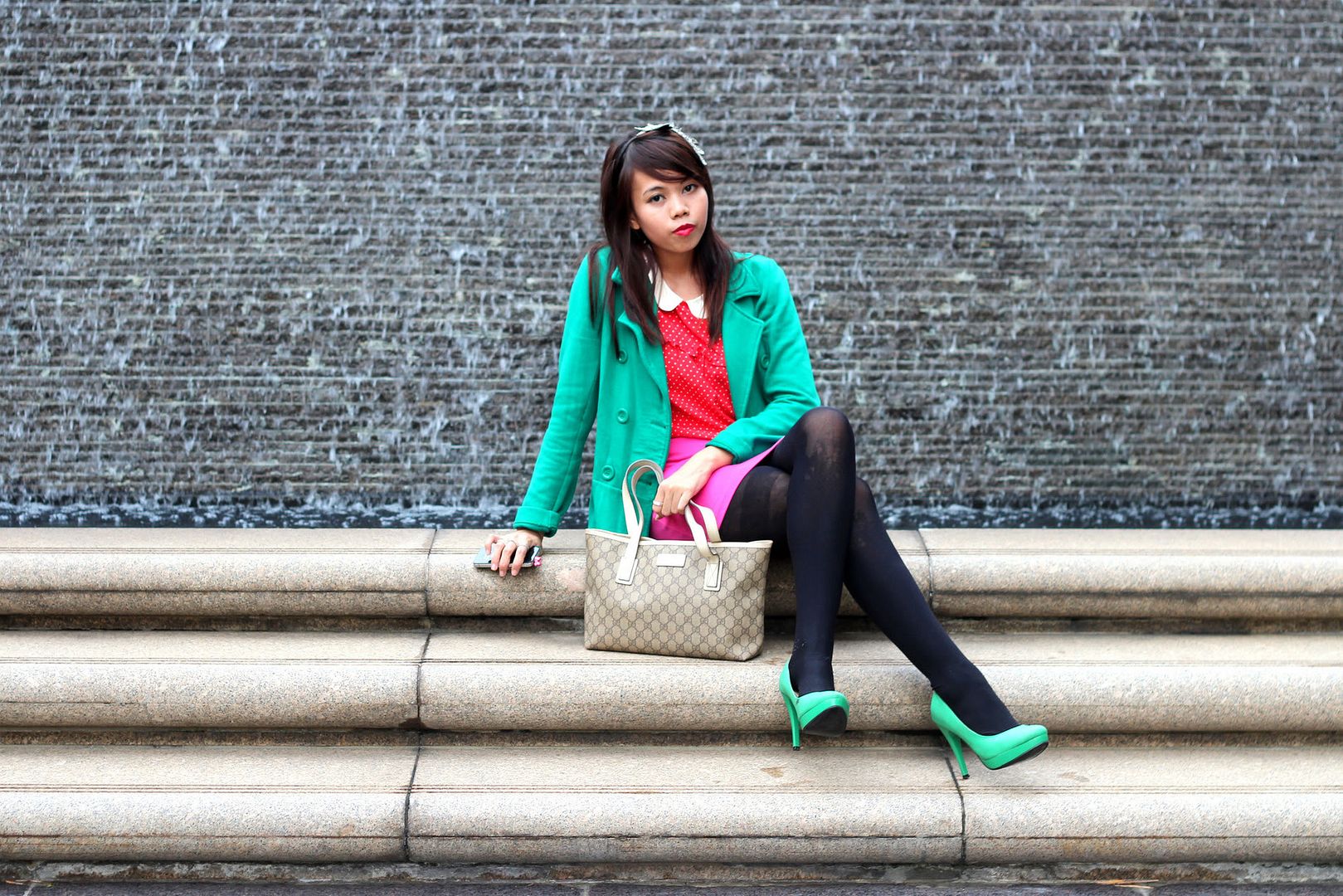 Topshop Top / H&M Skirt / F21 outerwear / Shana heels / Gucci handbag
Well, here's another get-up inspired by the Queen B that didn't make it as an outfit post. Oh look, it's me in my old long hair. I look pretty different somehow, huh?
-
Photos by Nurjihan D. & Eli S.