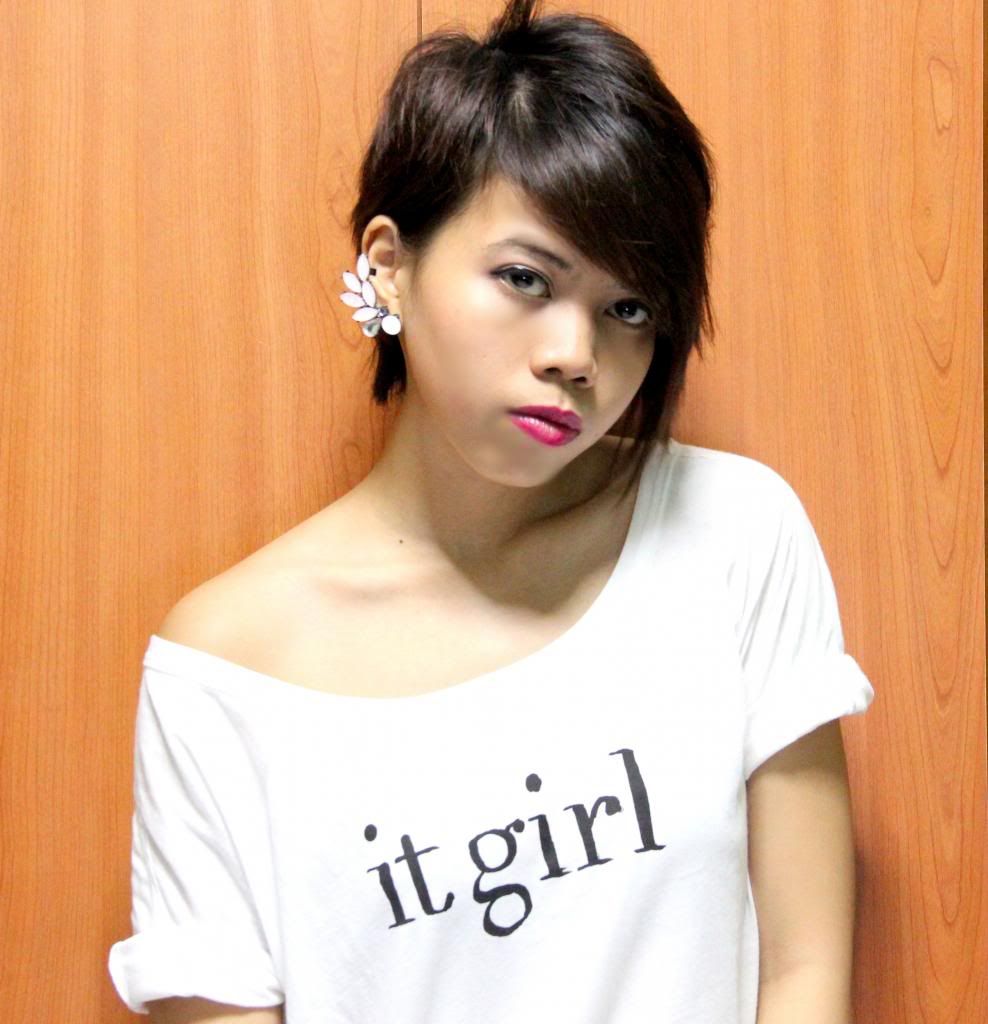 Say hello to the new girl that'll be taking over this space from now onwards! Kidding, still the same person, 'cept that a few told me I looked really different. My Dear N. even said he felt as if he has a whole new girlfriend after the haircut! I was actually shocked and laughed at myself as I looked at my reflection on the mirror during the aftermath. The shortest I've ever snipped my hair in my life & I'm totally lovin' it! I must recommend you Ivan from Salon Vim. He holds responsible for my awesome haircut and my first hair-dye ever late last year and so is he for this one! Impressive work he has done so far. Probably never changing my hairstylist.

No regrets. Not missing my old hair at all. Zilch. Nada. Probably because I've grown utterly sick of my long boring hair. Change does good at times for a whole refreshing look.

I'm wearing Miss Selfridge gingham bustier and Topshop earcuff ( current absolute favourite! ) on the first pic and Mango 'it girl' shirt ( current favourite shirt ) on the second.