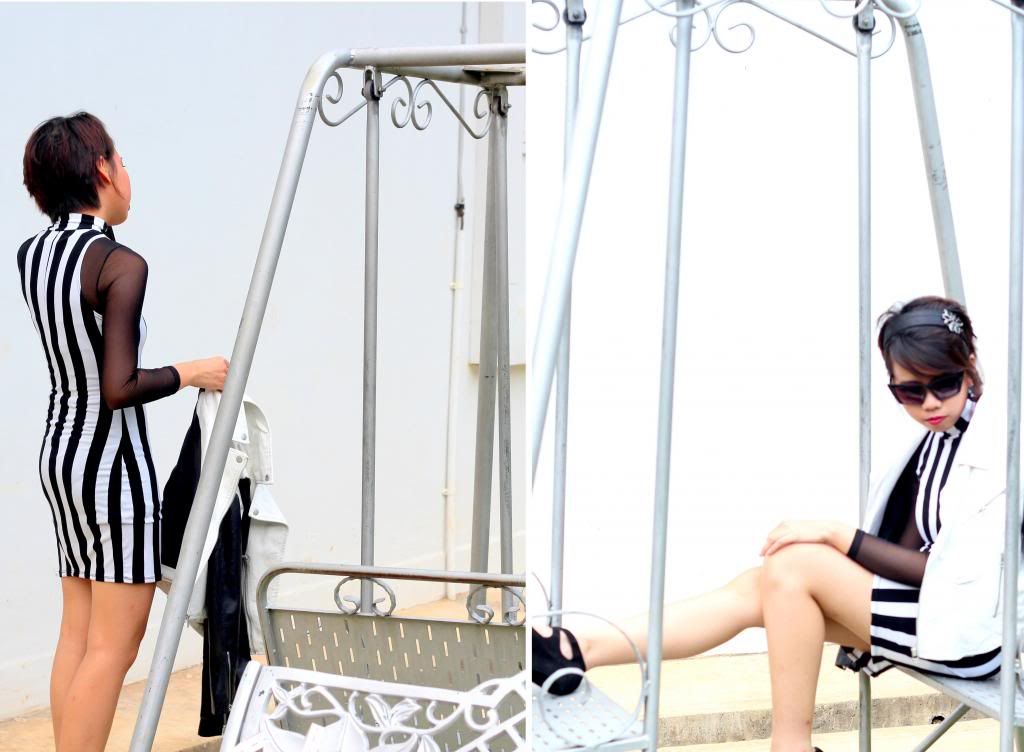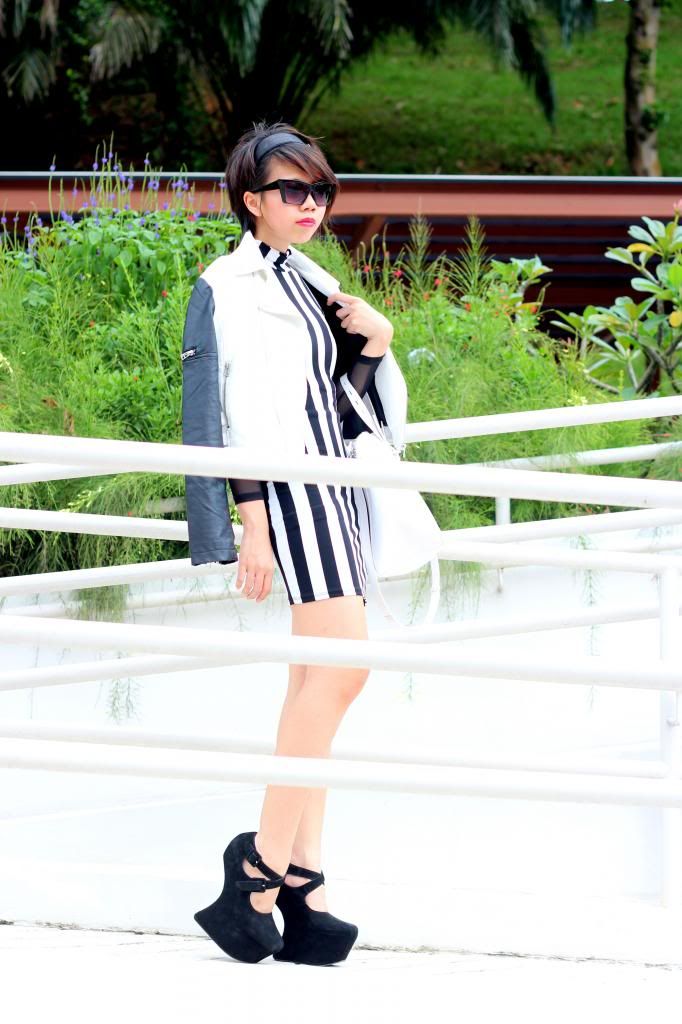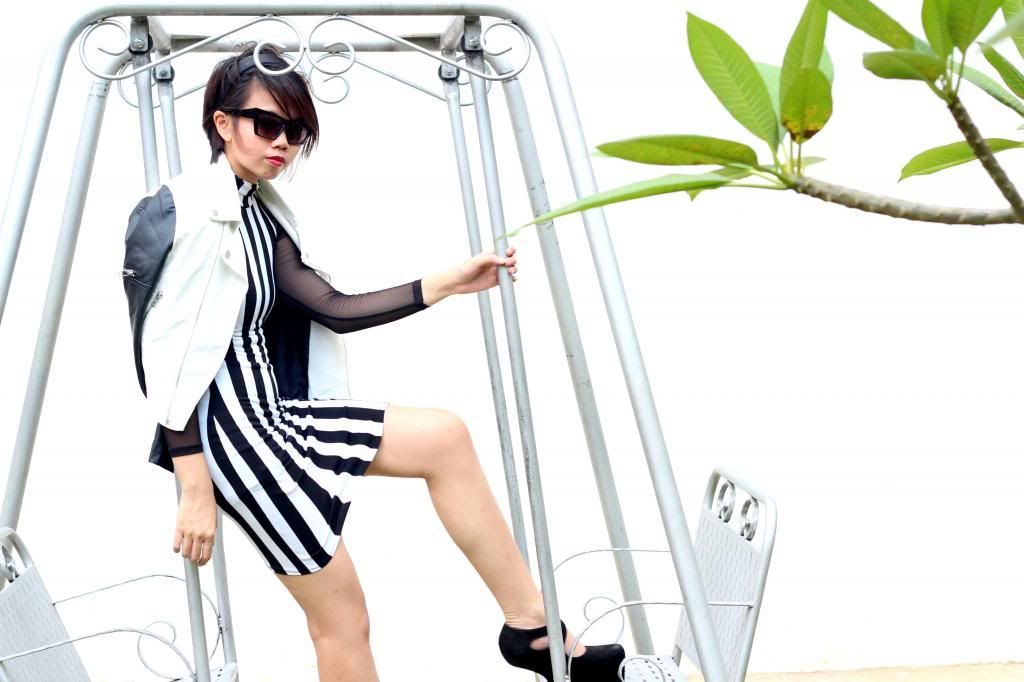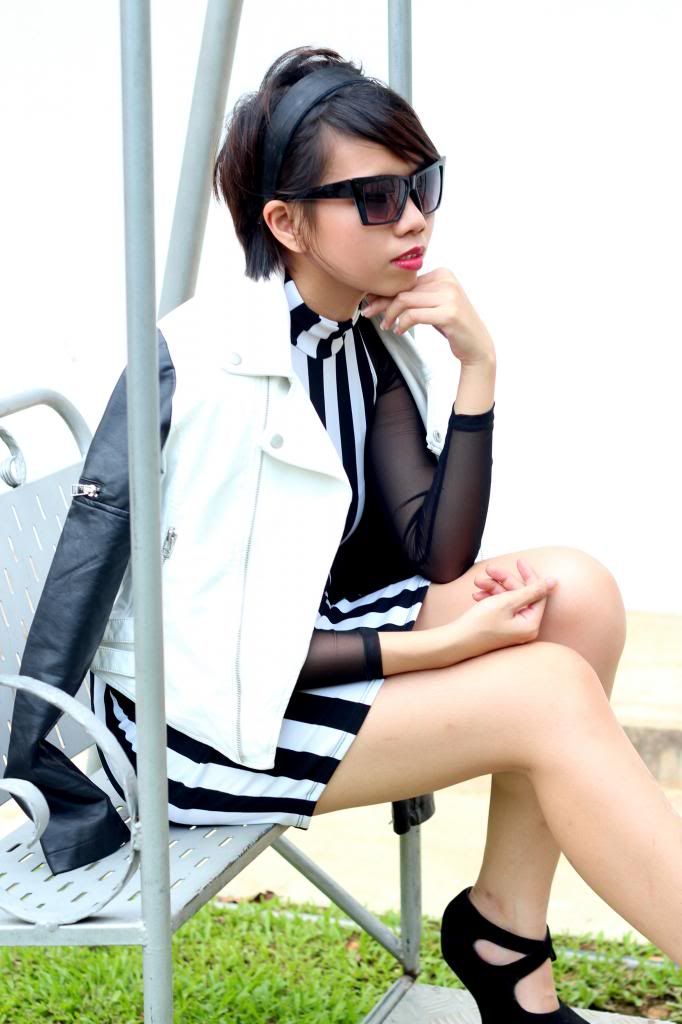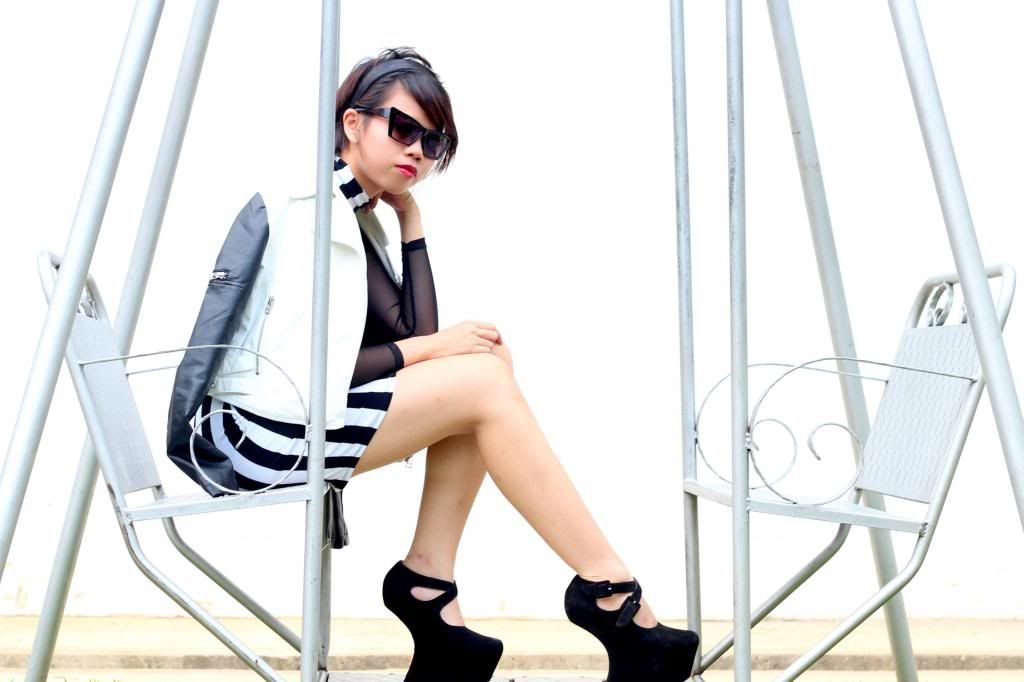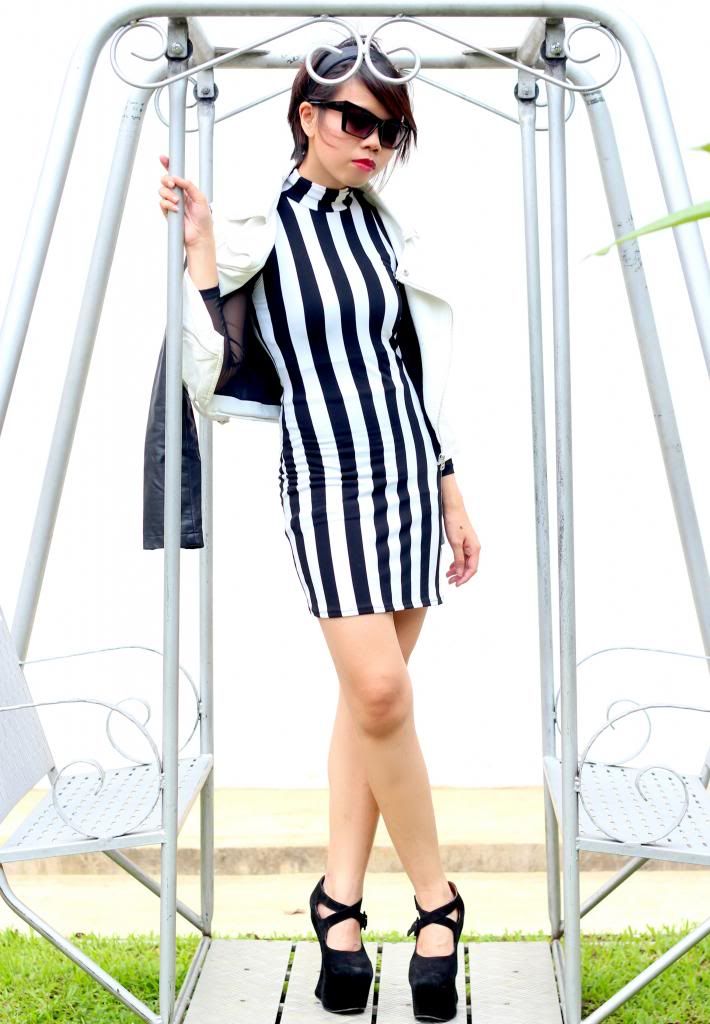 Nasty Gal Parallel Lines Dress & Dark Side Moto Jacket / ASOS mesh top & shades / Jeffrey Campbell Rockspring / Diva headband


Obviously, I'm head over heels for the black and white trend. Probably a little too obsessed over it. What can i say, black is classy and white is chic so with a mixture of both.. Great combo, it is. Promised you I'll rock this dress again, didn't I? So here's my mash up with mesh.

Sorry for the lack of updates recently. I still find the utmost simplest joy in dressing up and updating this space. These were taken many days before but I only got time to post it up now. Thanks to the upcoming exams that are haunting me every now and then that I am currently even feeling guilty typing this out and this feels insane so I'll see you soon and do keep checking out this space for random updates and musings okay bye!


-
Photos by Nazri S.