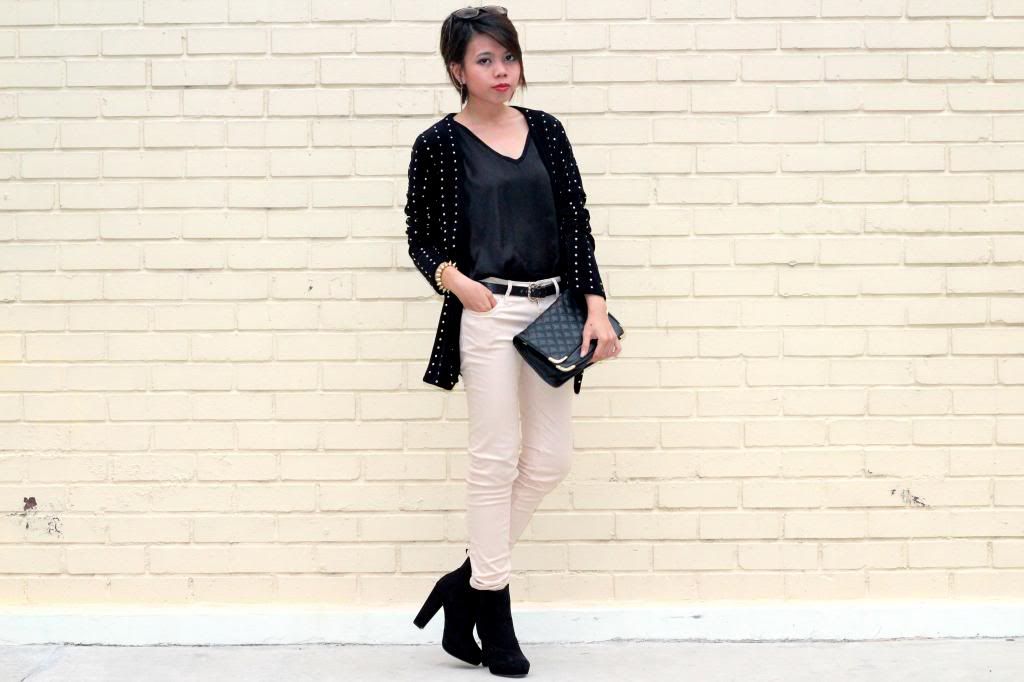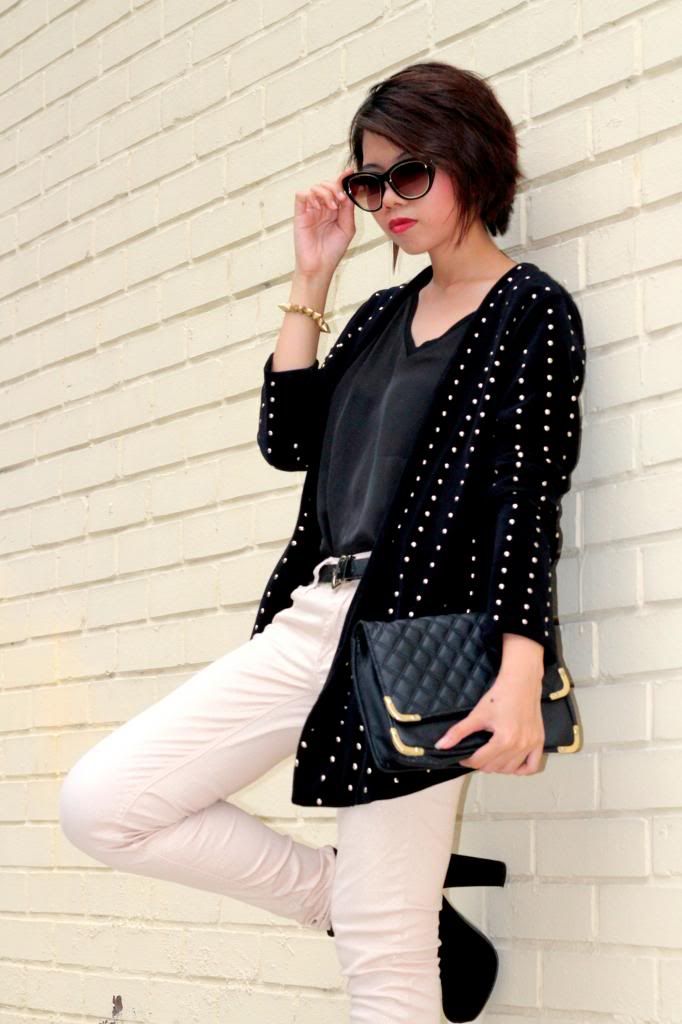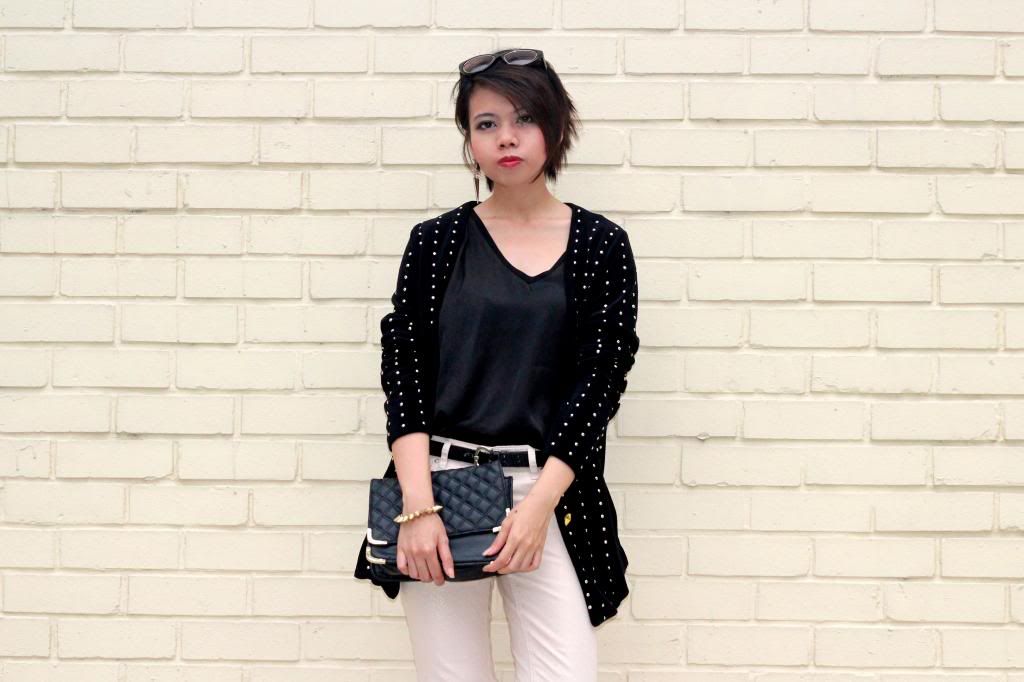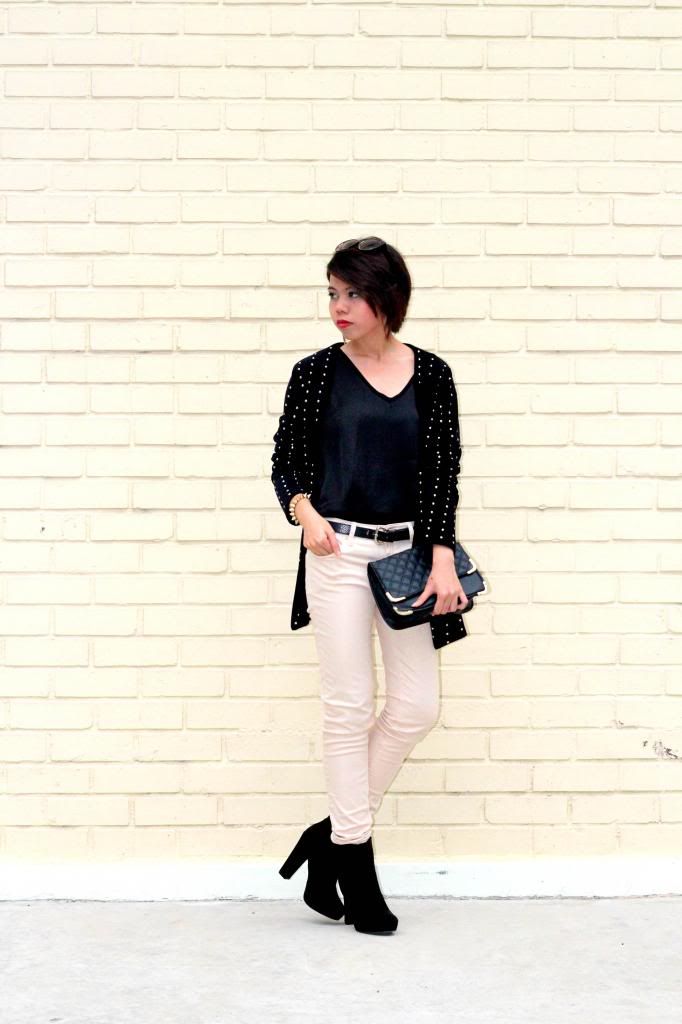 Mango glitter jeans & silk top / Zara studded cardigan & shades / ASOS clutch / H&M boots / Topshop ear cuff
Just a short outfit update before the new week/month begins, taken at a pastel-coloured wall somewhere in my neighbourhood, due to the major lack of time I'm having currently. Presenting to you, my favourite cardigan of all time. Predictably, it's indeed a love at first sight item I bought without much hesitation. So versatile I can almost pair it with anything in my wardrobe and it somehow just matches. Gold and black, simplest way to look classy. You can't really see the glitter of the Mango jeans but it's also indeed extremely pretty. Till my next update, see ya!


-
Photos by Nurjihan D.