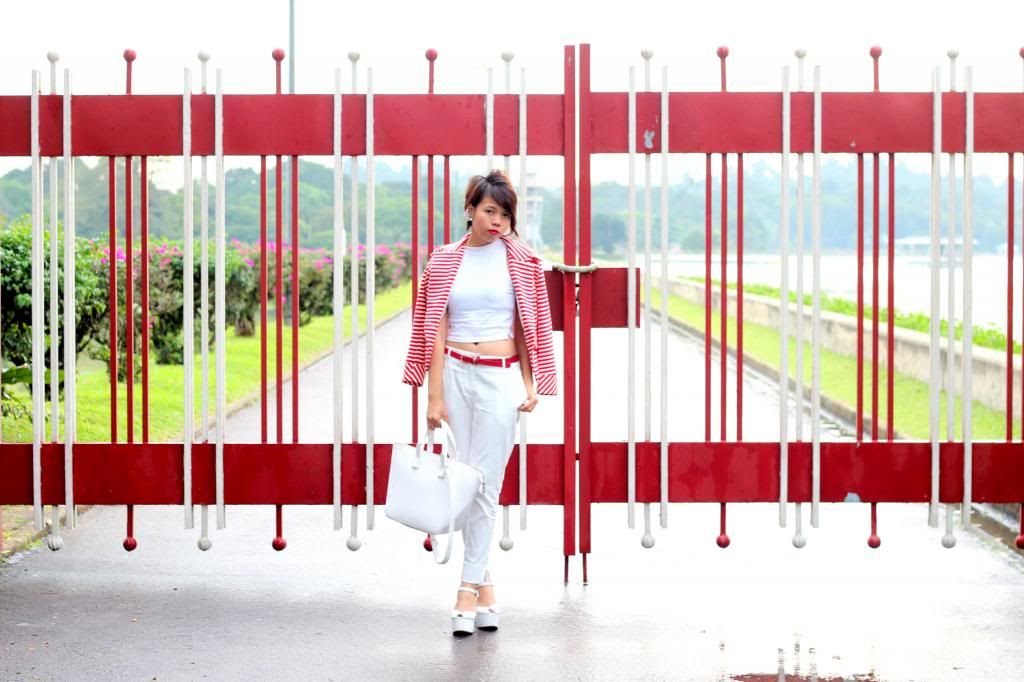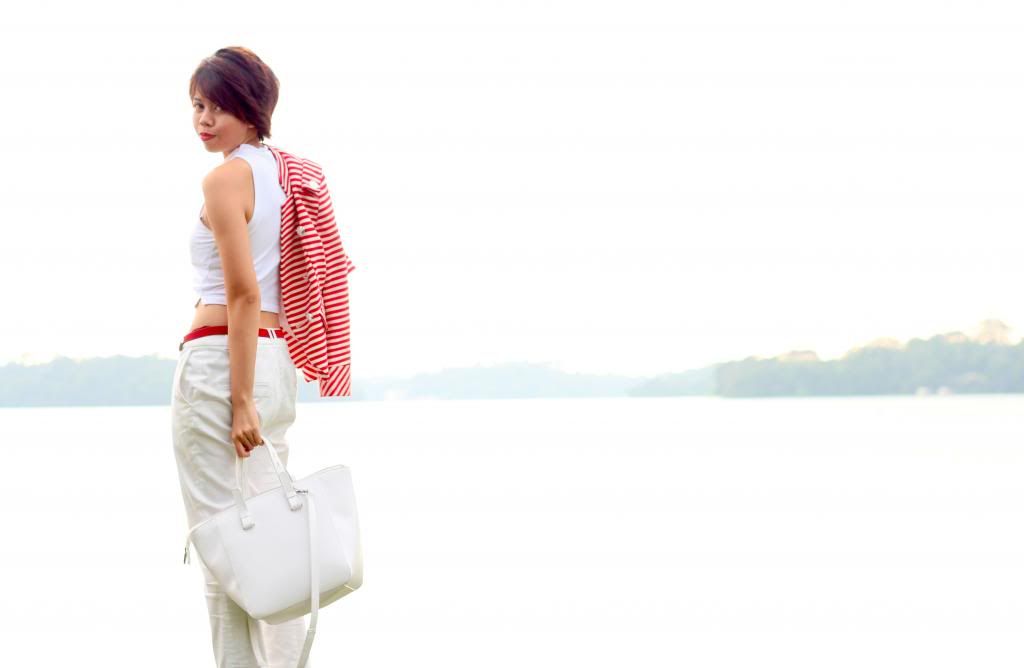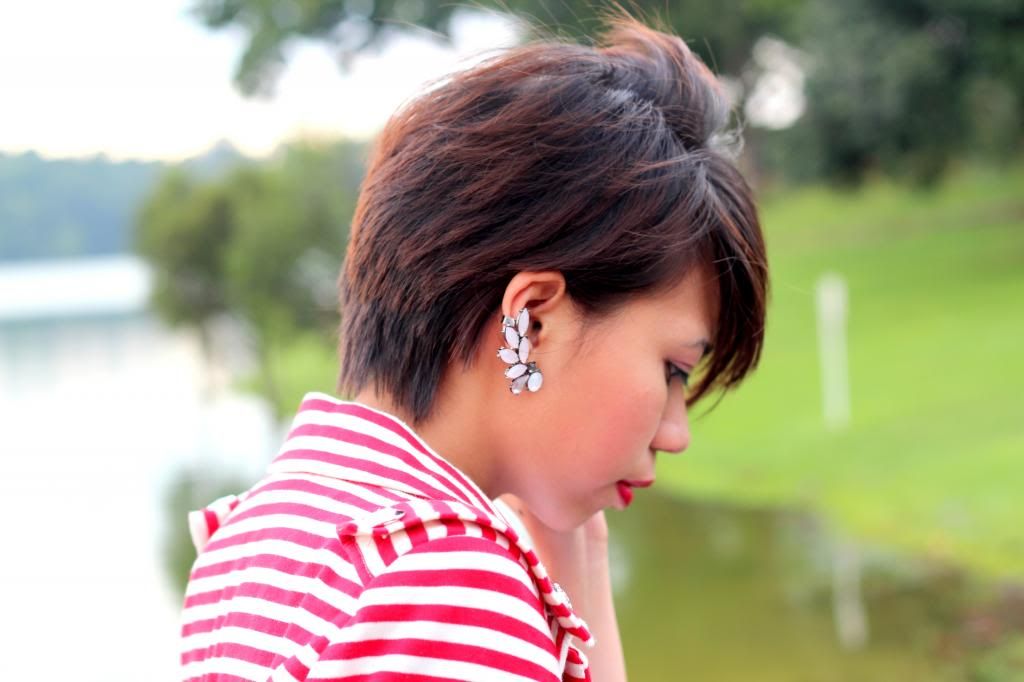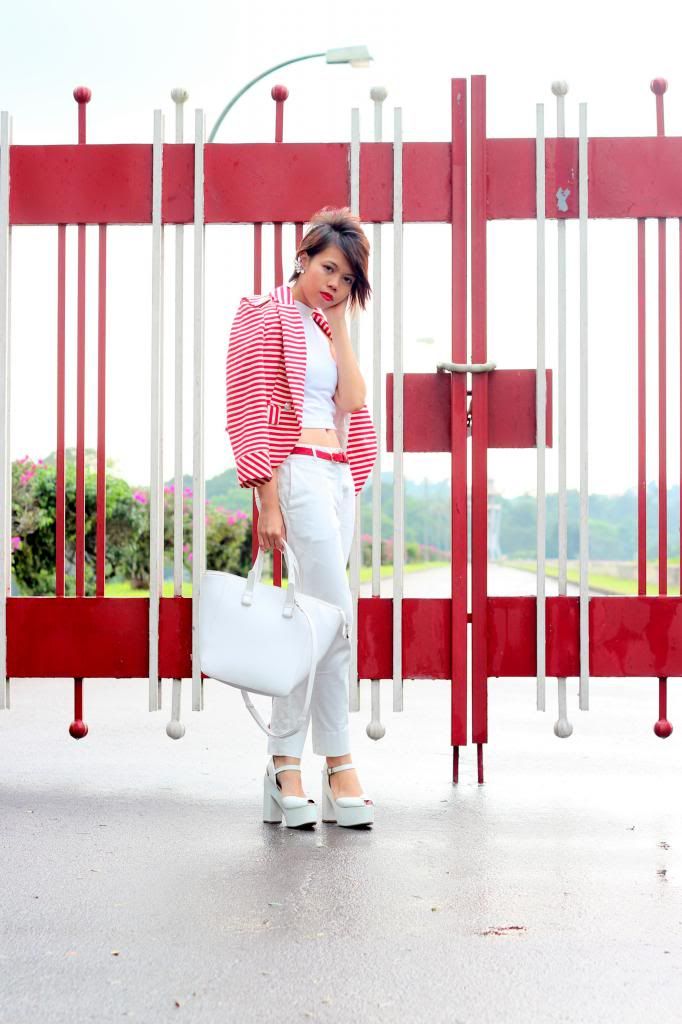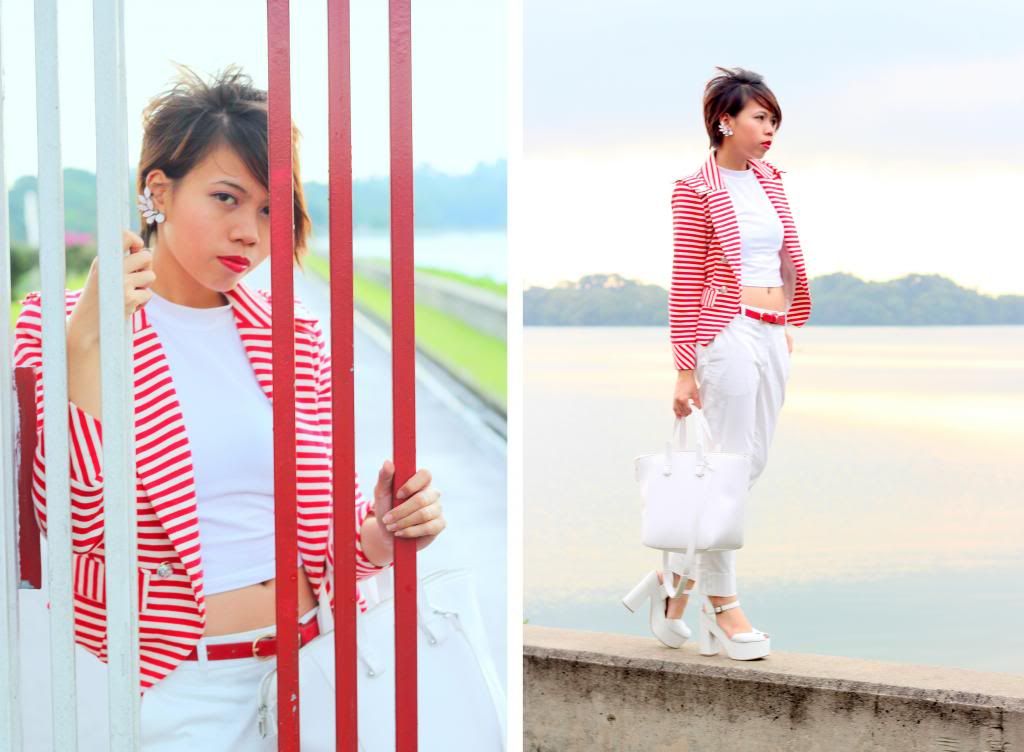 Thrifted blazer / Topshop top & earcuff / H&M pants / Dorothy Perkins belt / Zara bag / Jeffrey Campbell Lonestar platforms
It's mere coincidence that I was wearing red and white and my Dear N. drove past this pretty place with white & red gates and so we pulled over. I really LOVE it when my outfit and the landscape matches as a backdrop for my pictures. It's really just an A+. Also, I never really knew that the back of my hair's like a boy till he snapped the third photo above
.
My outfit was inspired by this certain photo of the ultra hot Mirand

a Kerr
in the latest Mango catalog. You have no idea how elated I was when I received it in my mailbox and seeing her modelling for their latest season! She was wearing this brilliant green blazer together (which I must have!! ) with
a green belt together with white pants and top, looking so classy and chic at the same time. Would definitely try green the next time round. My Dear N. told me that with the blazer, I looked like Wally. Dash underscore dash for you darling.
Okay, enough of

the

pretentious fierce looking photos, here's a happy

goober

one for

you!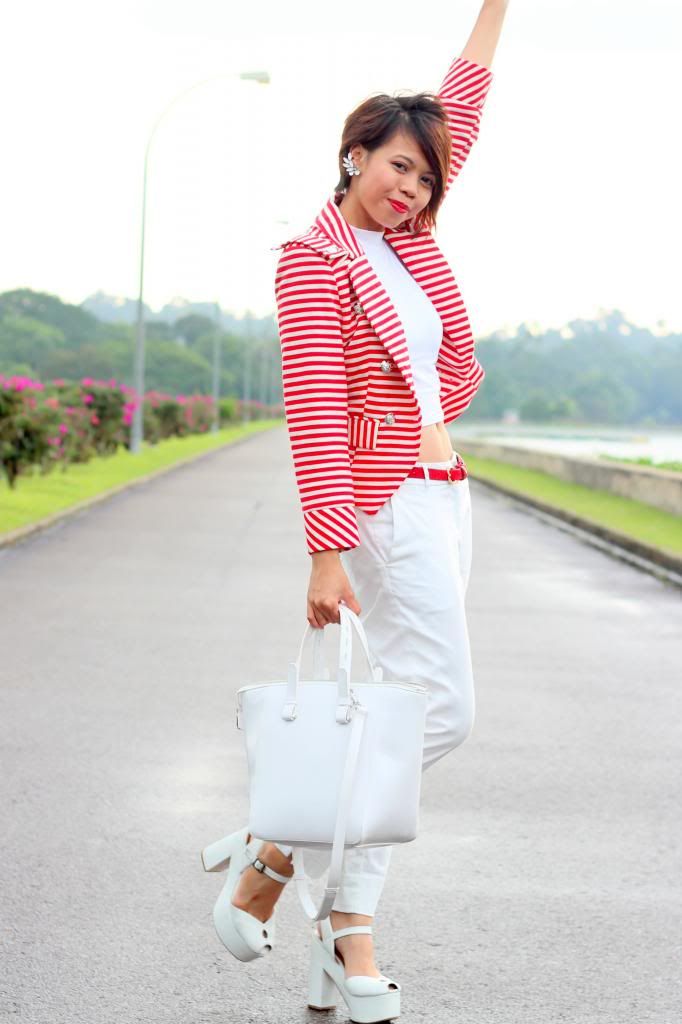 -