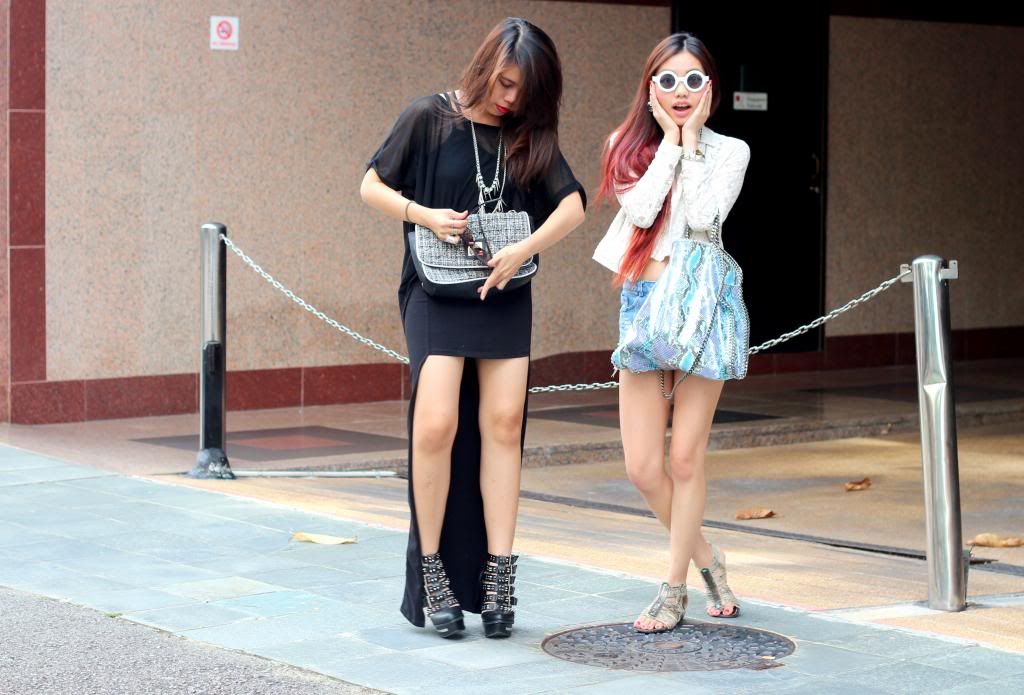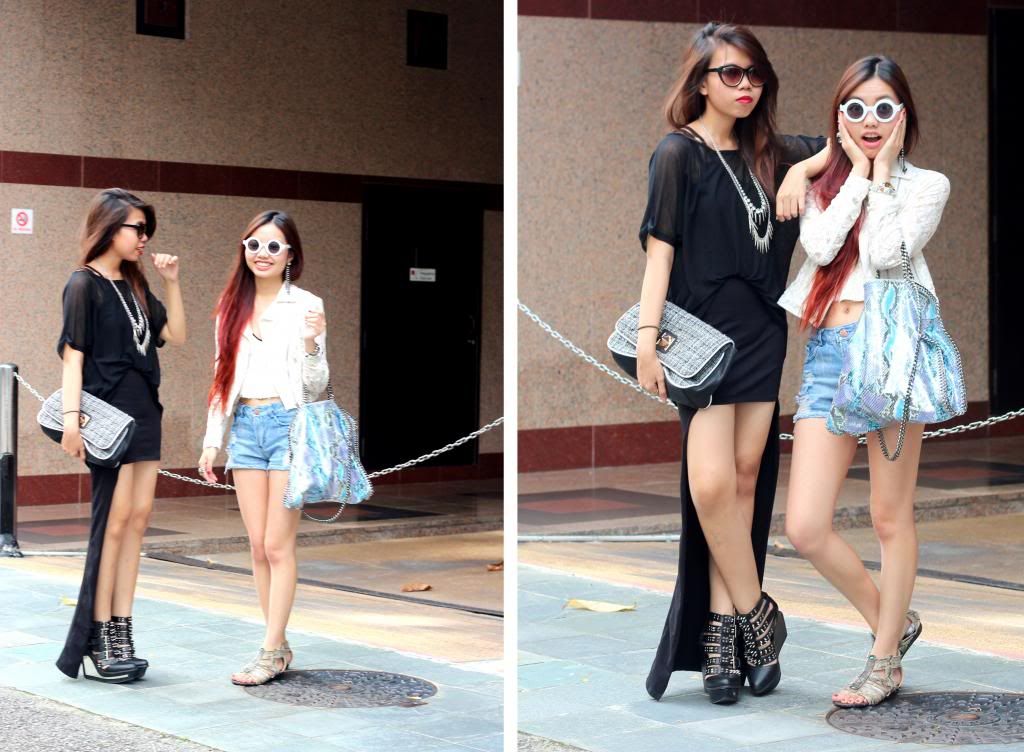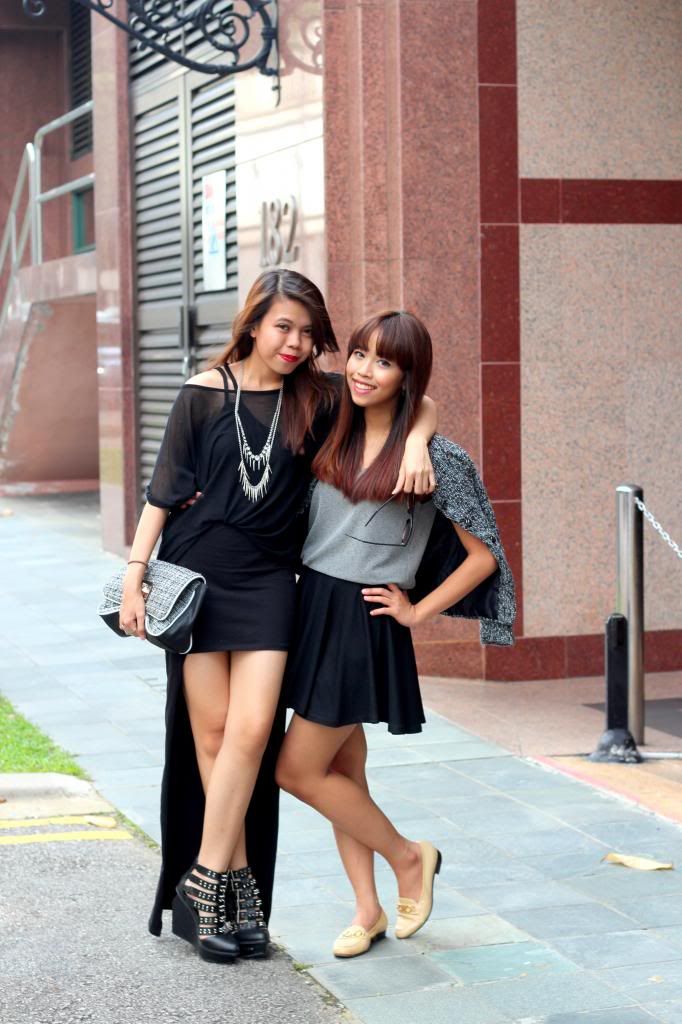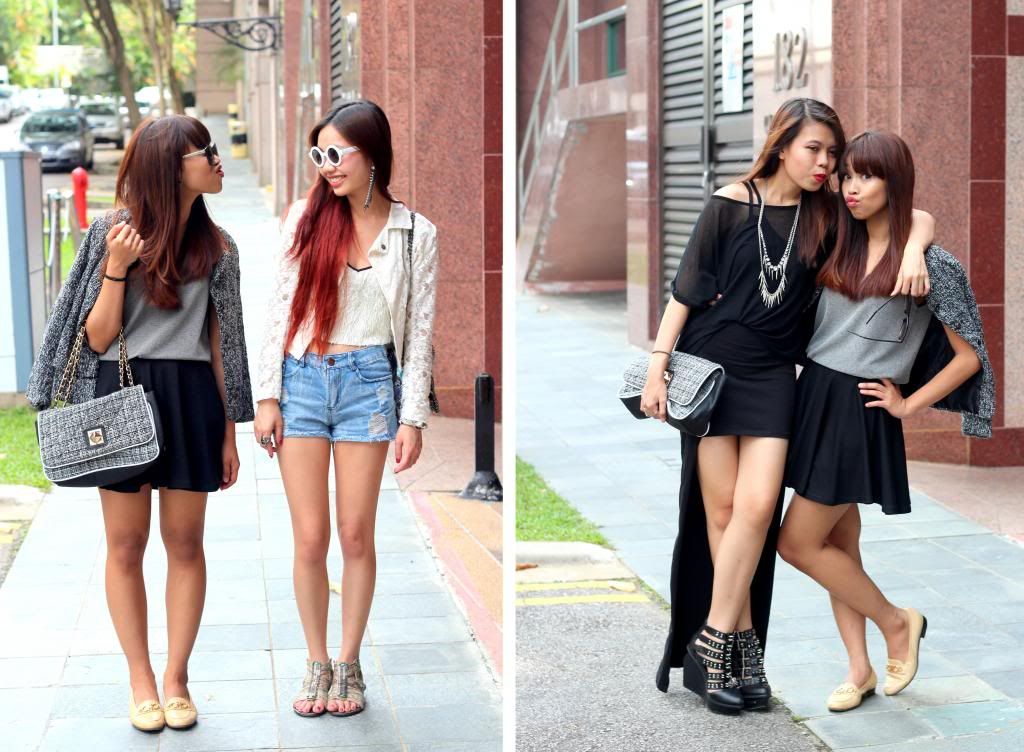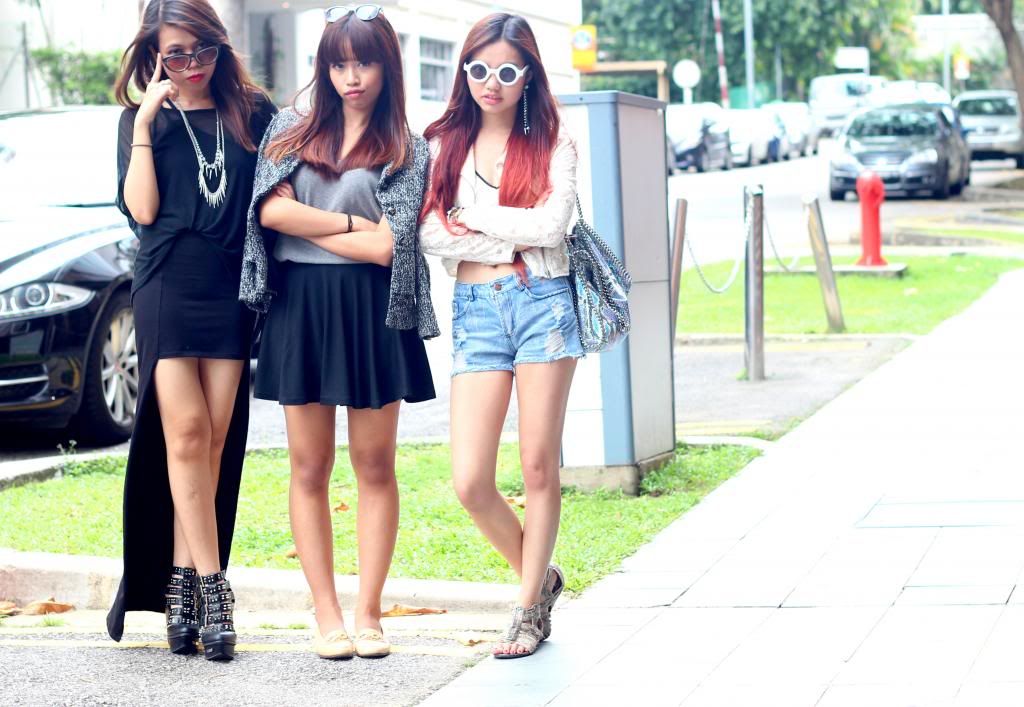 Hello again! This would be officially be my final post with long hair. Met up with my adorable Sirin ( finally got to meet her again cause she finally ended her exams! ) and Rachel of
www.rachelbambi.com
, last Saturday for a short lunch before she left for Australia to further pursue her education. Hope you're doing well there, Rach!
The day after, we worked together for a photo shoot for an upcoming brand and I was assisting her as a stylist too! It was actually my first time and I must say it was really fun experience and I'd do it a thousand times over. So.. if anybody wants to hire a part-time stylist .... Do give me a buzz!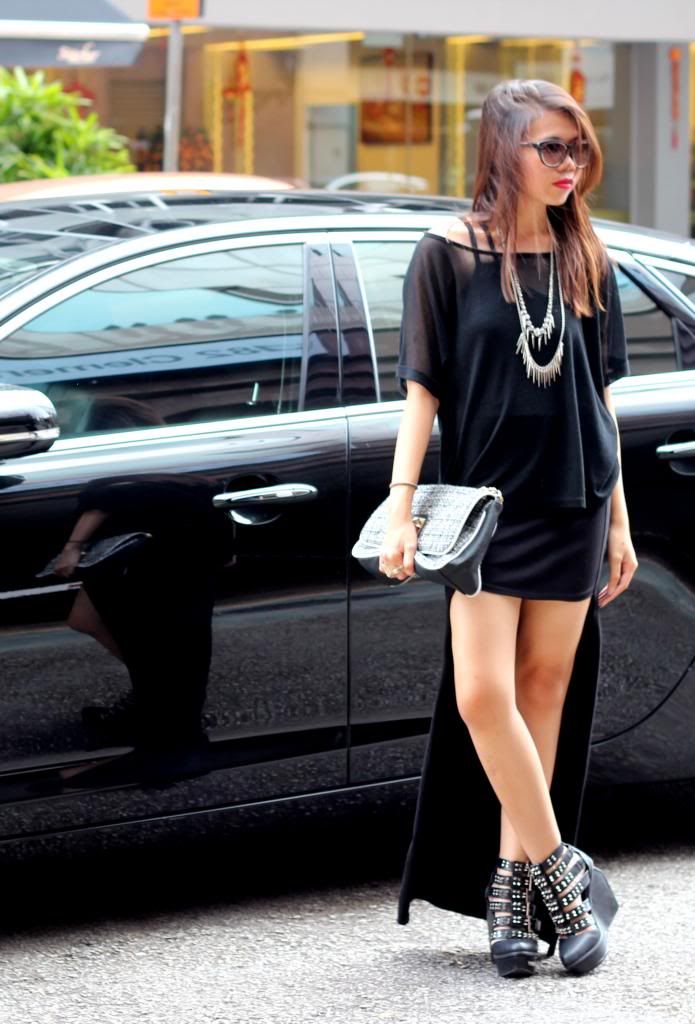 Asymmetrical inner tank / Topshop layer top / ASOS high low hem skirt / Forever New necklace / New Look clutch / Zara shades / Jeffrey Campbell Clinic Stud
Don't know whose Jaguar car it was but it sure matches my outfit. From next post onwards, pixie girl will be taking over this space so do keep a lookout! Have a great weekend beautiful people.
-