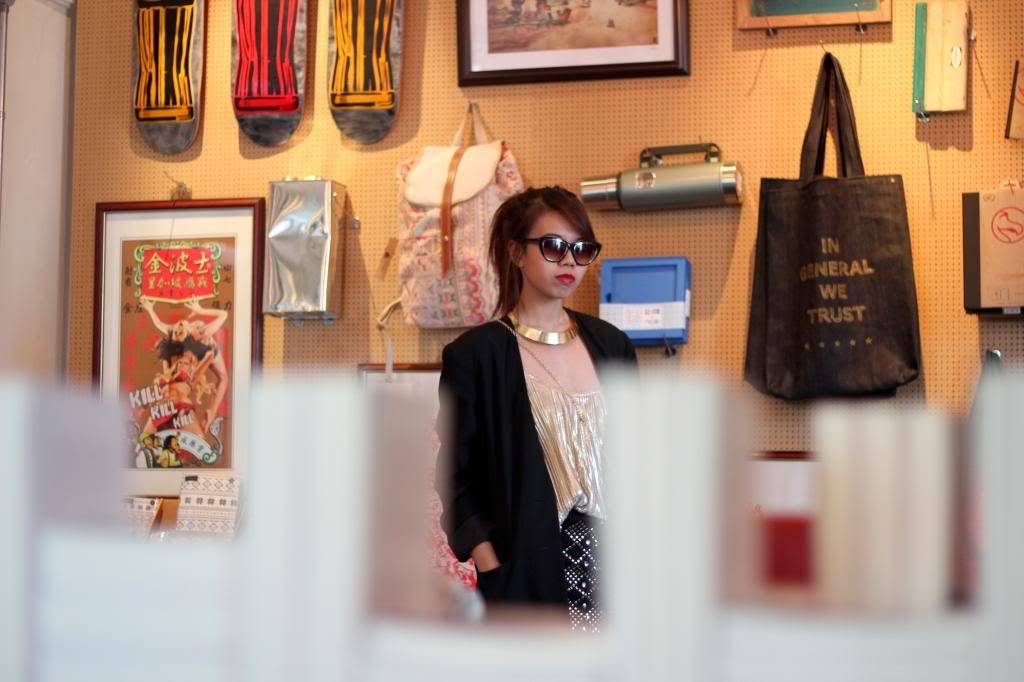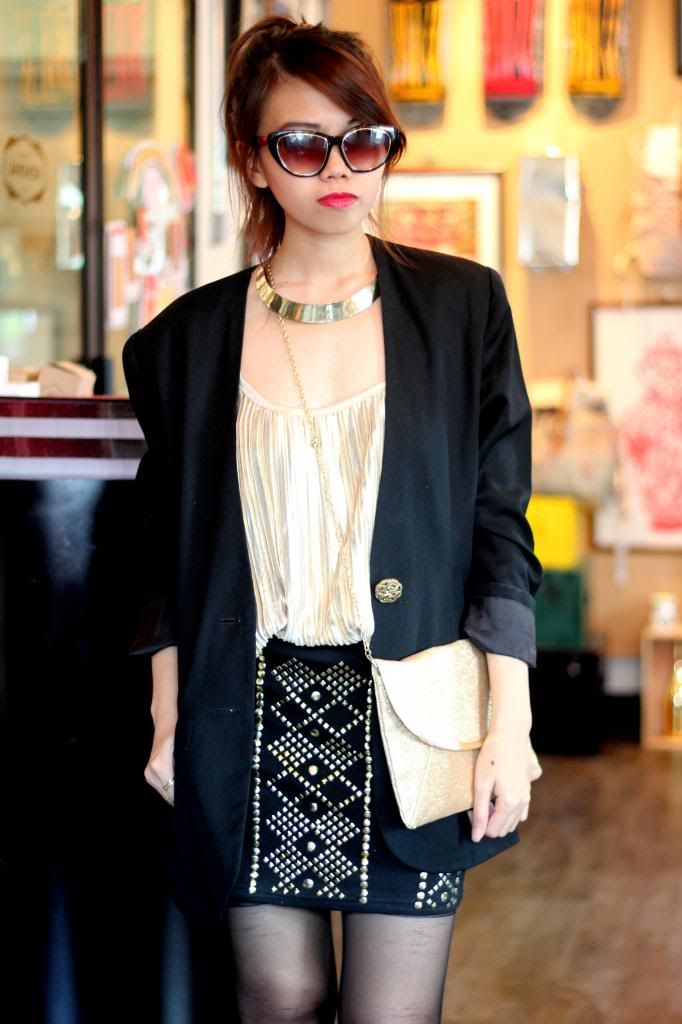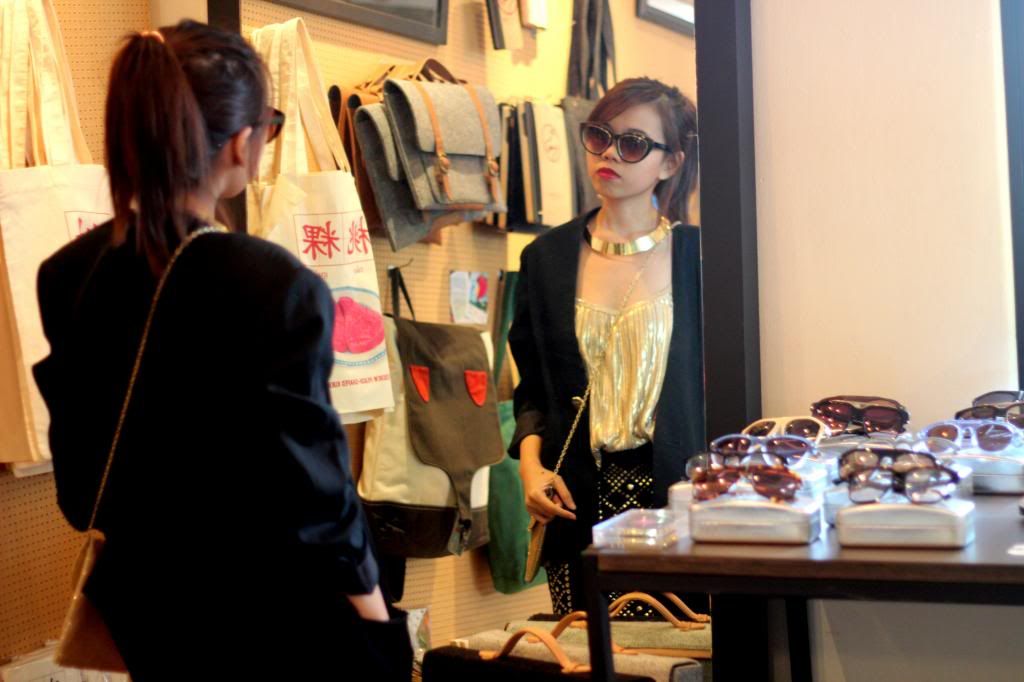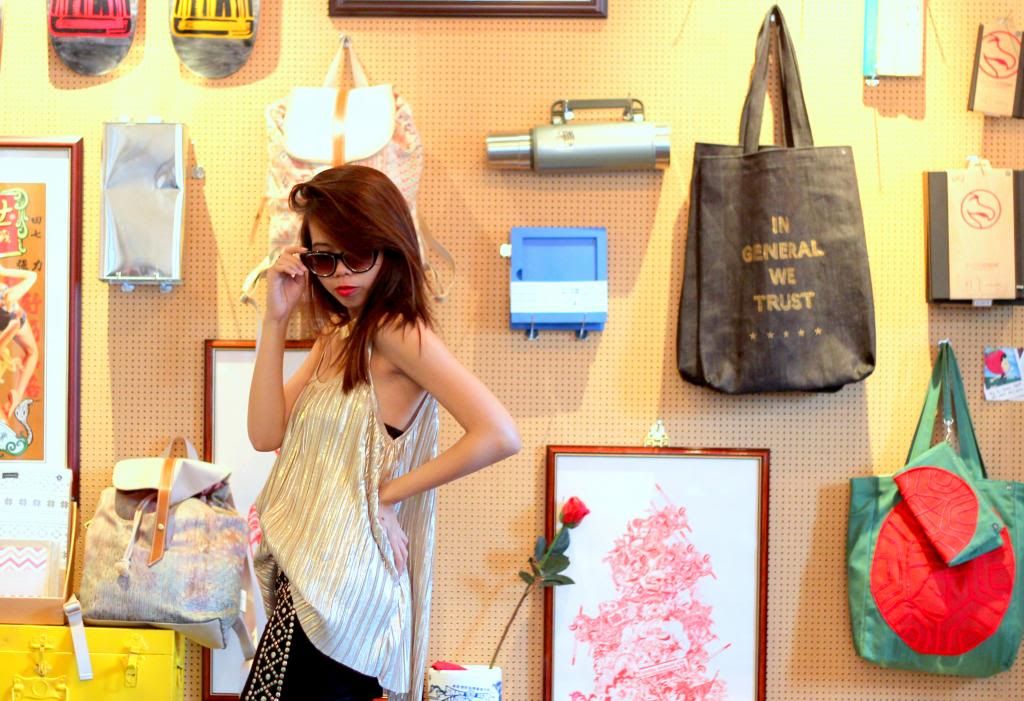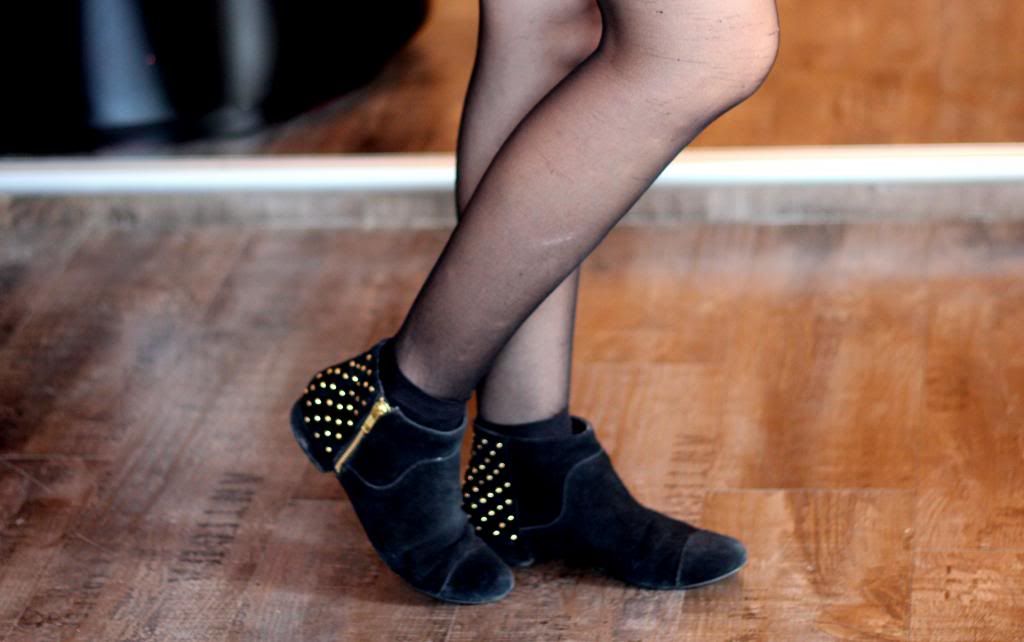 H&M top & choker / Mum's vintage blazer / Studded skirt c/o Sherepresents / New Look sling purse / Topshop studded boots
Had truckloads of fun yesterday at this cool hardware-themed indie shop that one of my close friends is currently working at so we decided to do a mini outfit photo shoot - which explains the awkwardness of me "reading" the storybook - there.
I've been excessively decking myself in black and gold these days due to my laziness in dressing up and I blame the gloomy weather and moody days for it. Going heel-less means boots for me. Yeah, you'll never see me in flip flops unless I'm at the beach or market, which is.. almost never. Heh.
In retrospect and of no relevance to any previous sentences, I think I need to smile more in pictures.
I'm a happy person. Unless of course someone makes me sad.
Have a great weekend everybody!
-
Photos by Audrey J.C