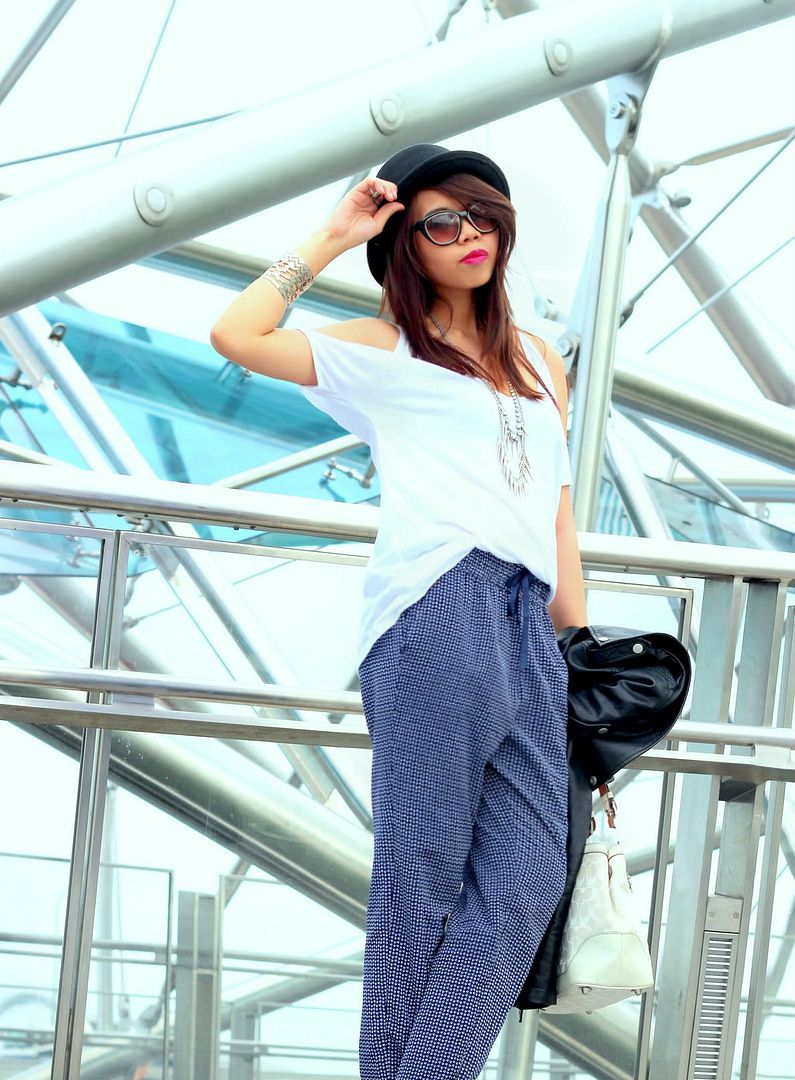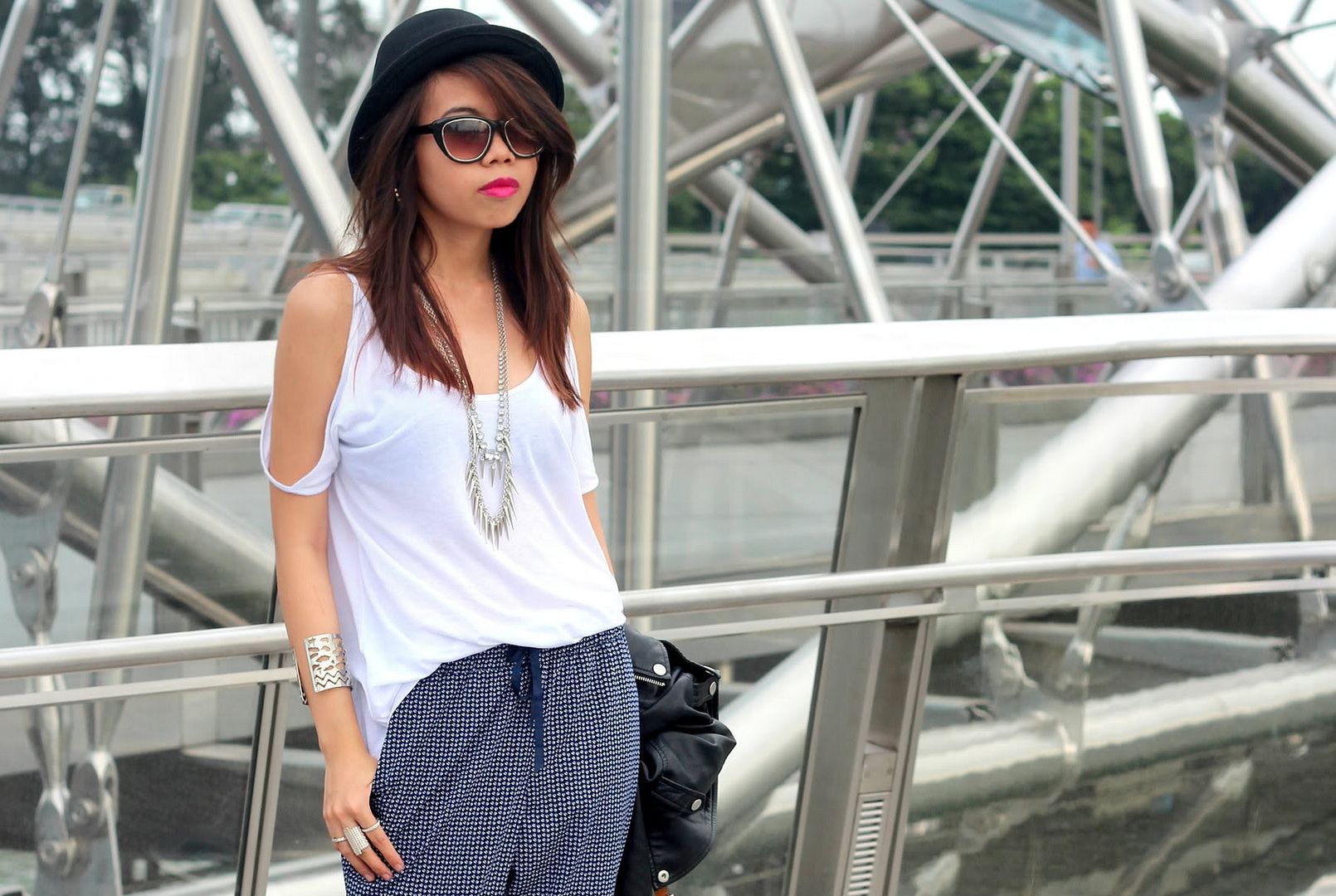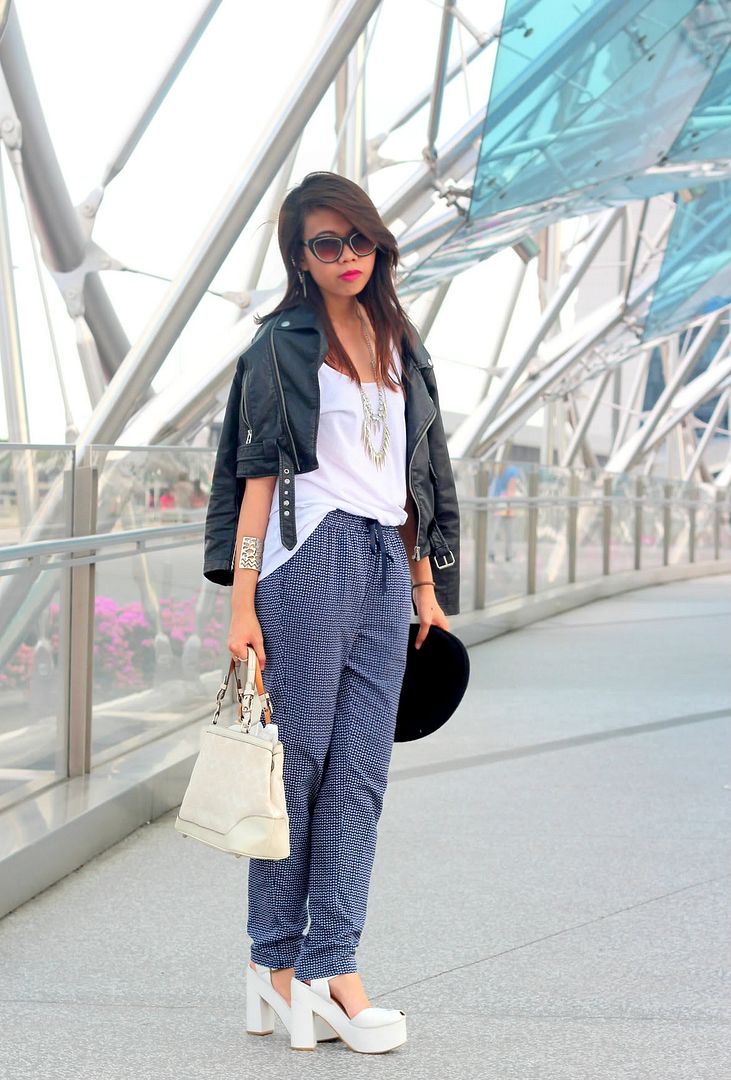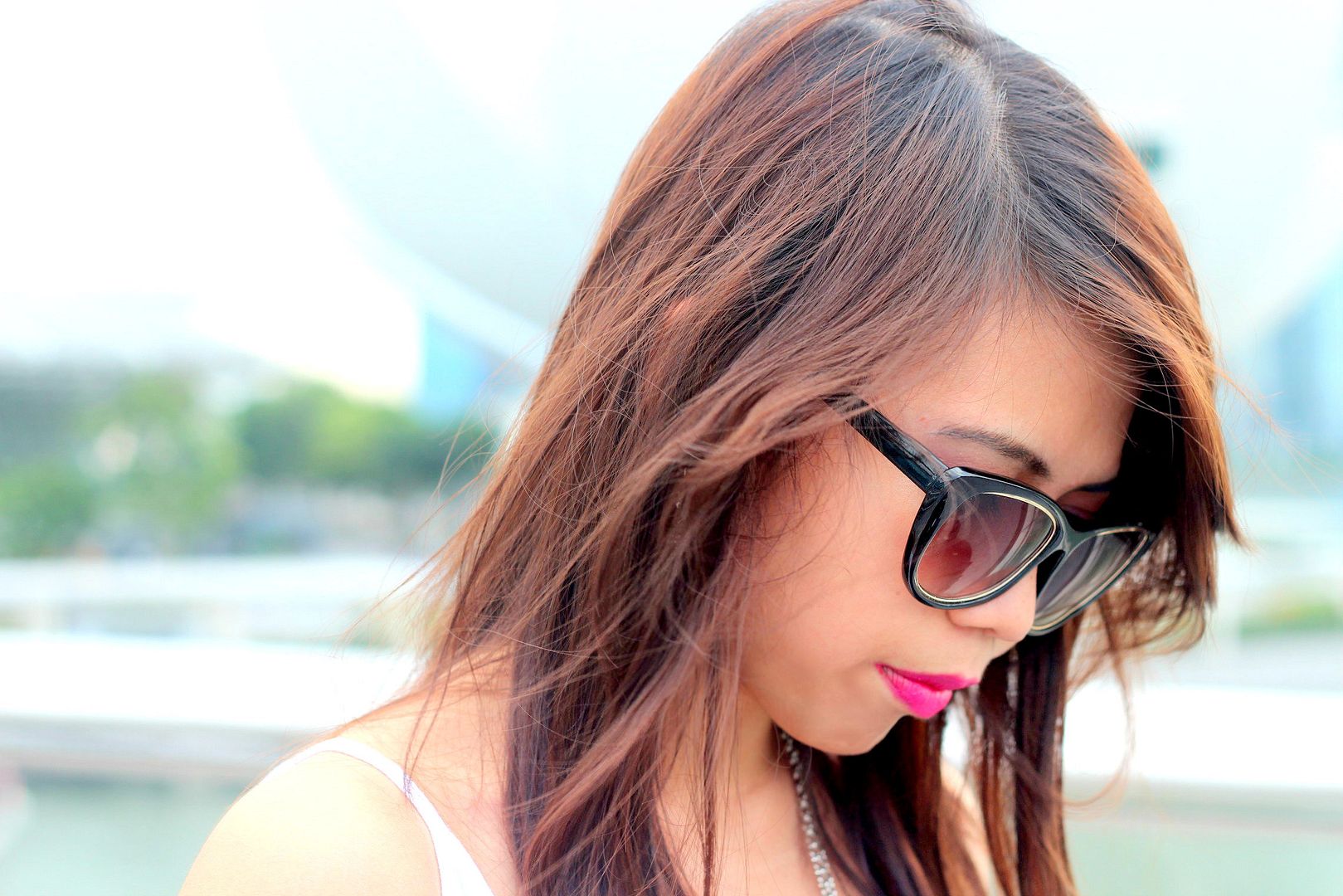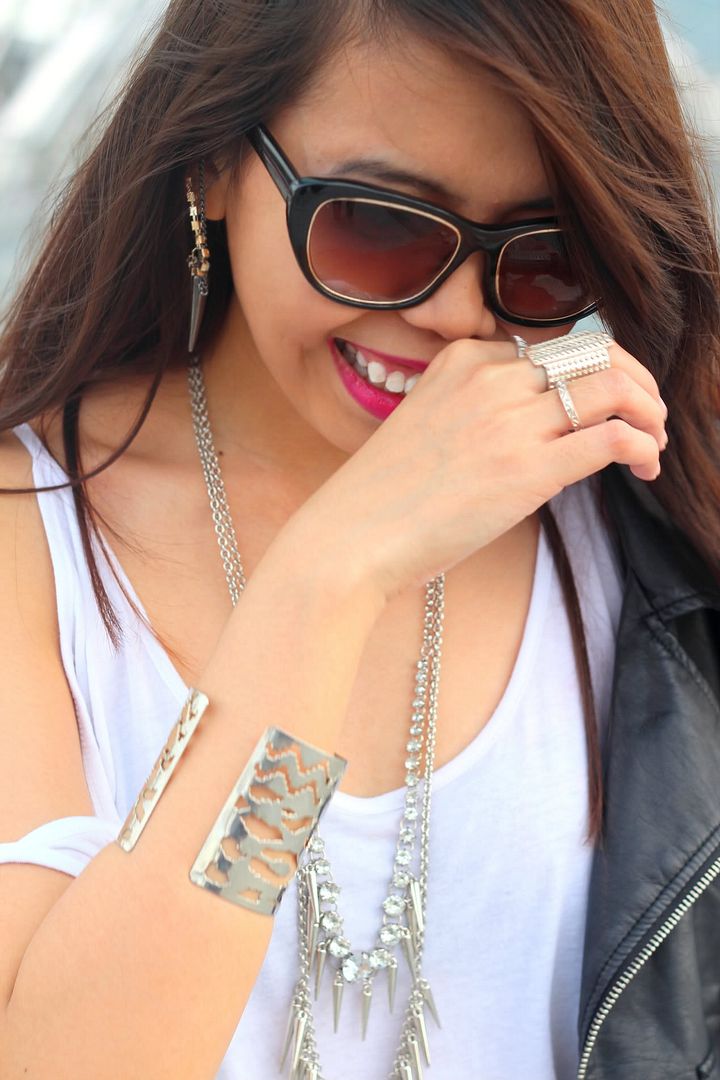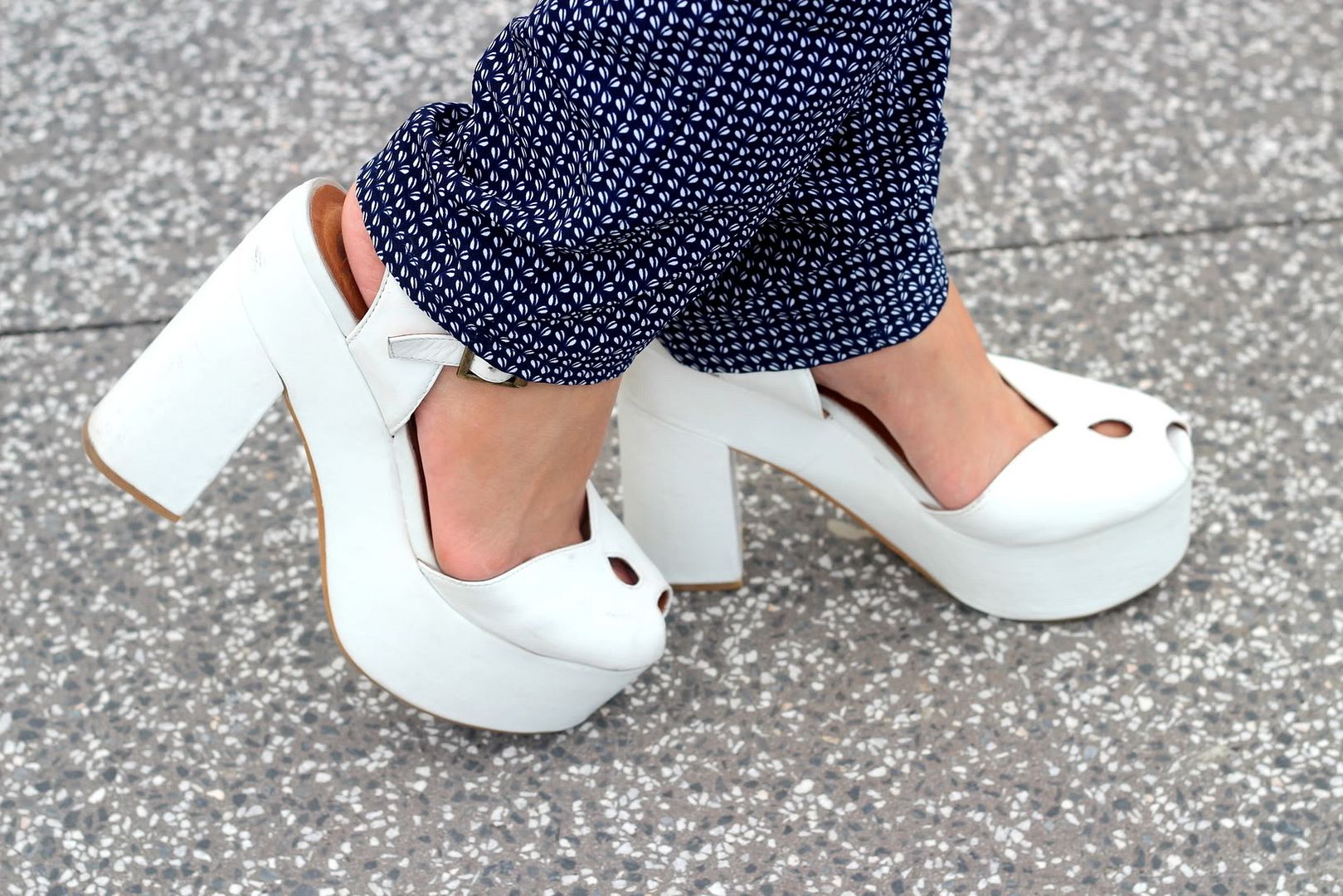 Zara top / Mango Silk pants / Nastygal Moto crop jacket / Jeffrey Campbell Lonestar heels / Forever New necklace / Diva hand cuff / Topshop ear cuff / H&M & Diva rings / Zara sunglasses / Coach handbag
Too many candid shots for a post, don't you think? No time to pose at all on that day because I didn't charge the camera's battery and it had reached to a point so low that the one bar battery icon was already blinking. However, not too bad, my dear N. still managed to capture more than 50 shots, with about 90% of it being candid. I actually liked how the pictures actually turned out. Less awkward poses involved.

Anyway, here's my lazy day's outfit mash-up for you. Bet you can tell it from my pants, which is incredibly comfy by the way. Also, from the look of the amount of silver hardware I threw on myself,
yeah it's pretty evident. Well, the point is, if you're in the mood to dress down, dress up on the other details ; killer shoes or dramatic accessories. It really makes a huge astonishing difference. I promise you this.


-
Photos by Nazri S.