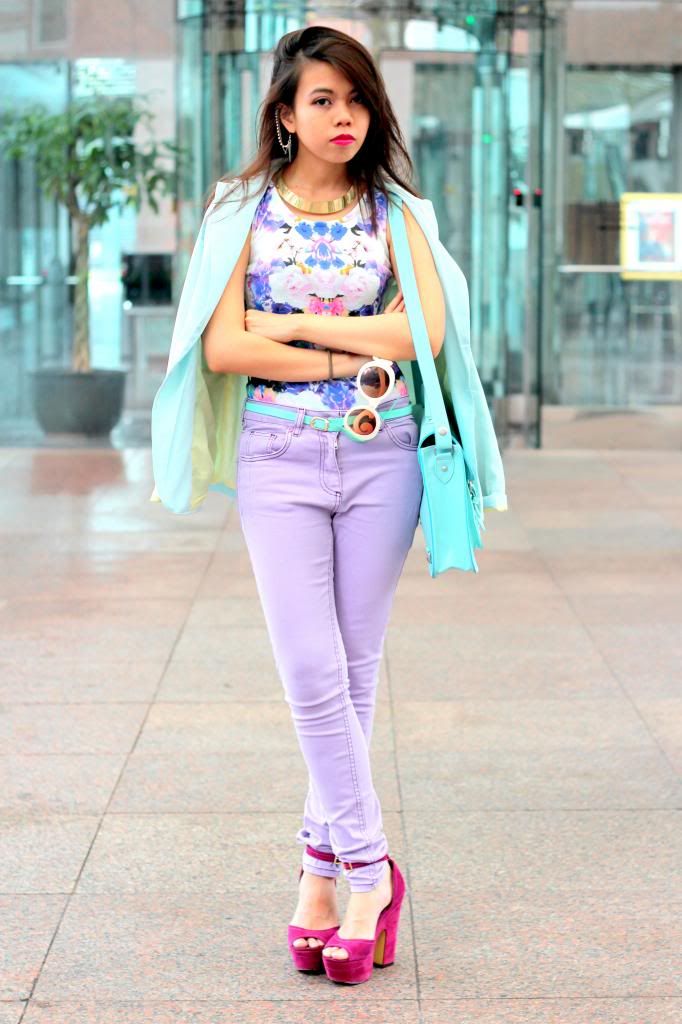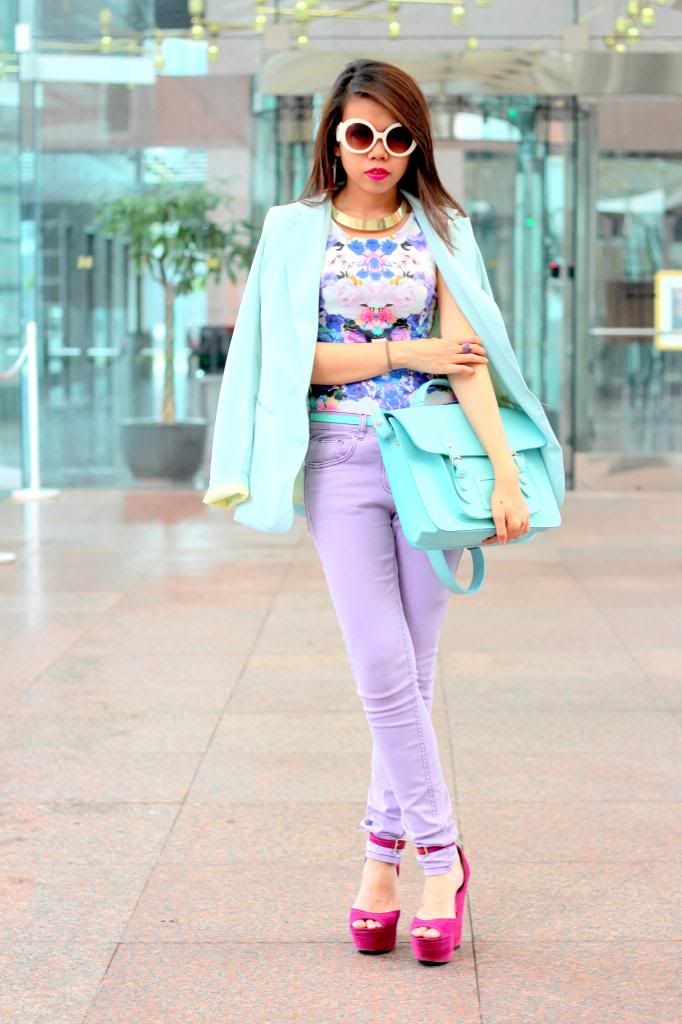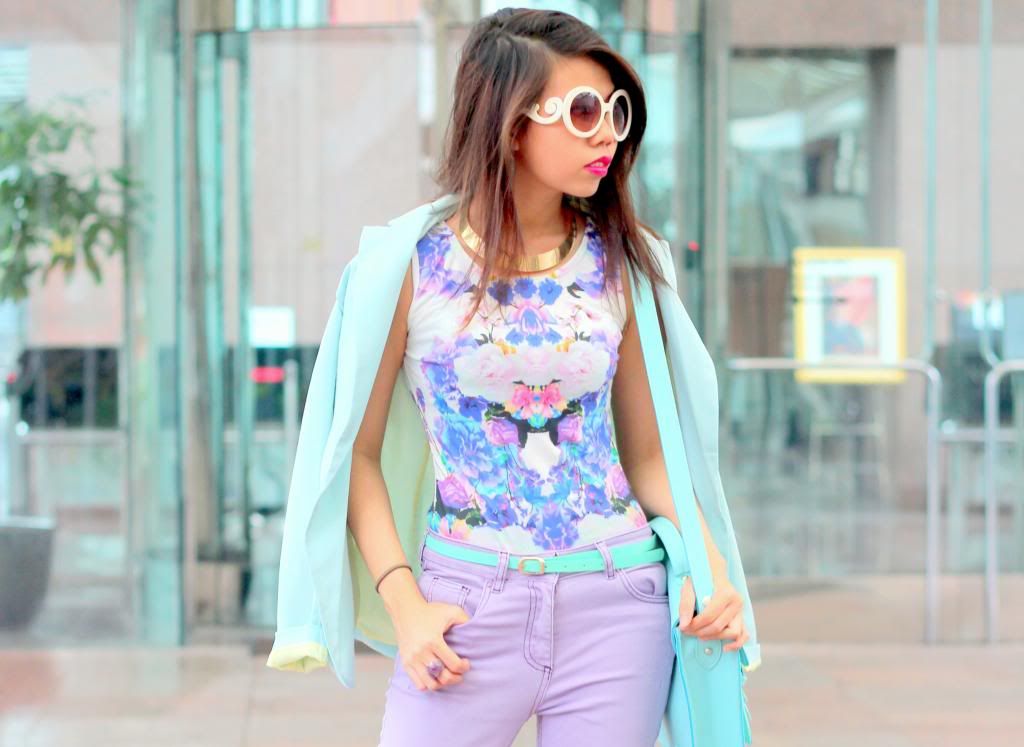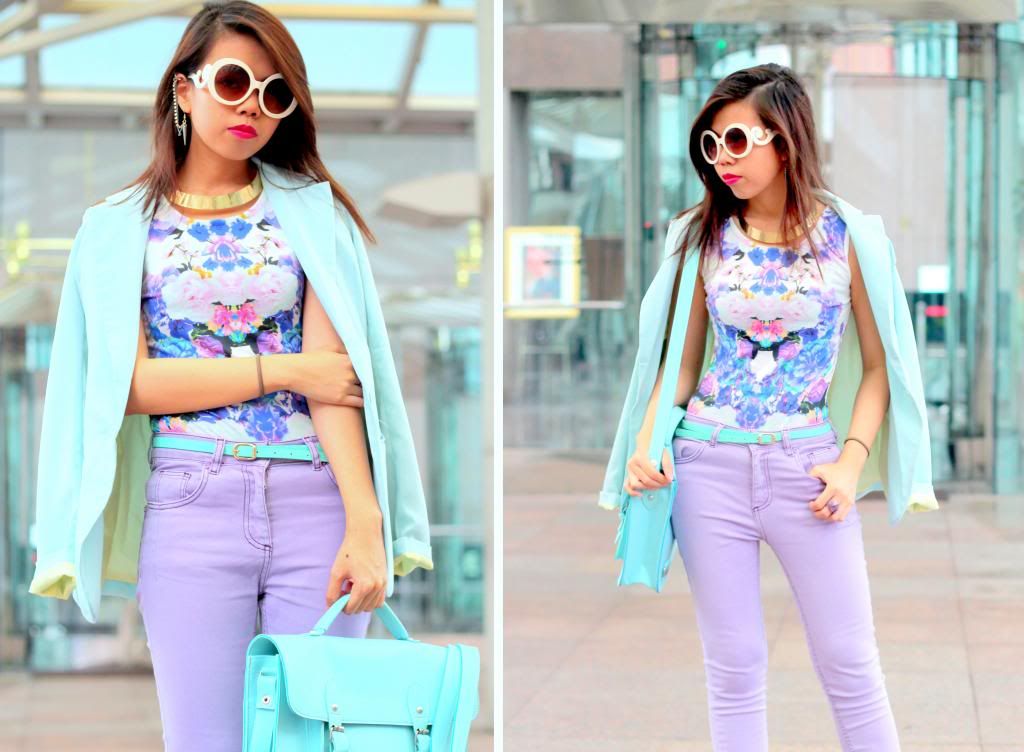 The Editor's Market dress ( worn as top ) / ASOS lilac jeans / Mango belt / Topshop ear cuff / H&M gold plated choker / Steve Madden Gretta heels
After being fully decked in black / white / range of dark colours post after post after post, here I

a

m back with a pop! Well, you know, it's the Spring trend now, so definitely pastel outfits from me would be totally mandatory. Pardon me if this outfit's a tad too bright for you, but it sure works in casting out the tendency of feeling downbeat during rainy da

ys!
P.S This would be the 2nd last post you'll see me in this hair. I've chopped them off and it's really as if I turned into a completely different person, so much so

my Dear N. said he feels as if he has a new partner. Haha. Stay tuned

!
That's Us in 500 shades of purple. Well, not really.
-
Photos by Nazri S.