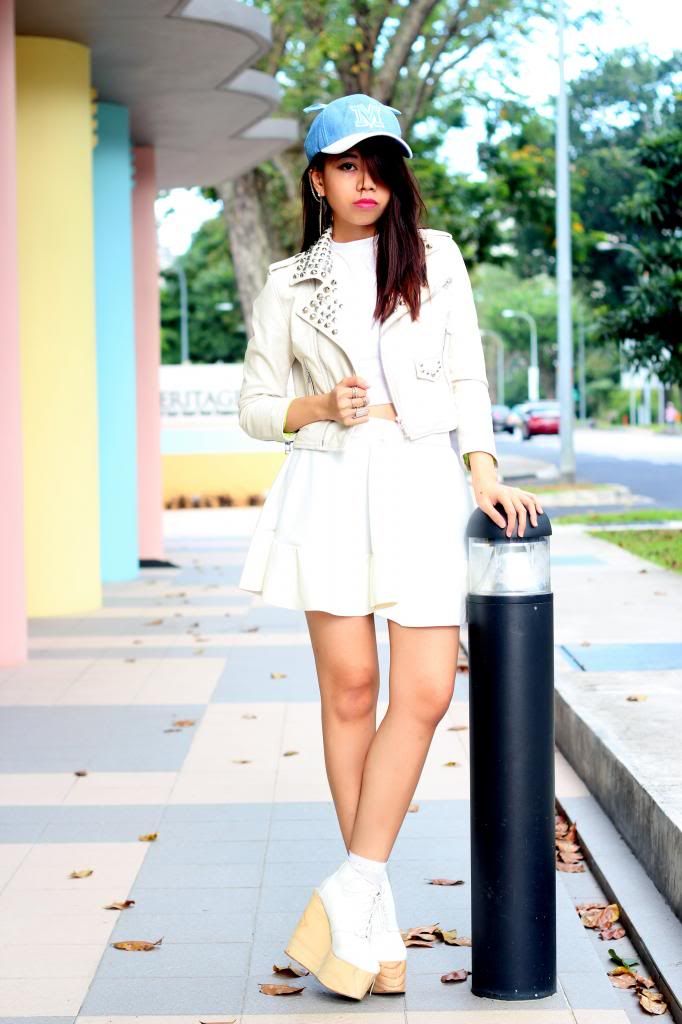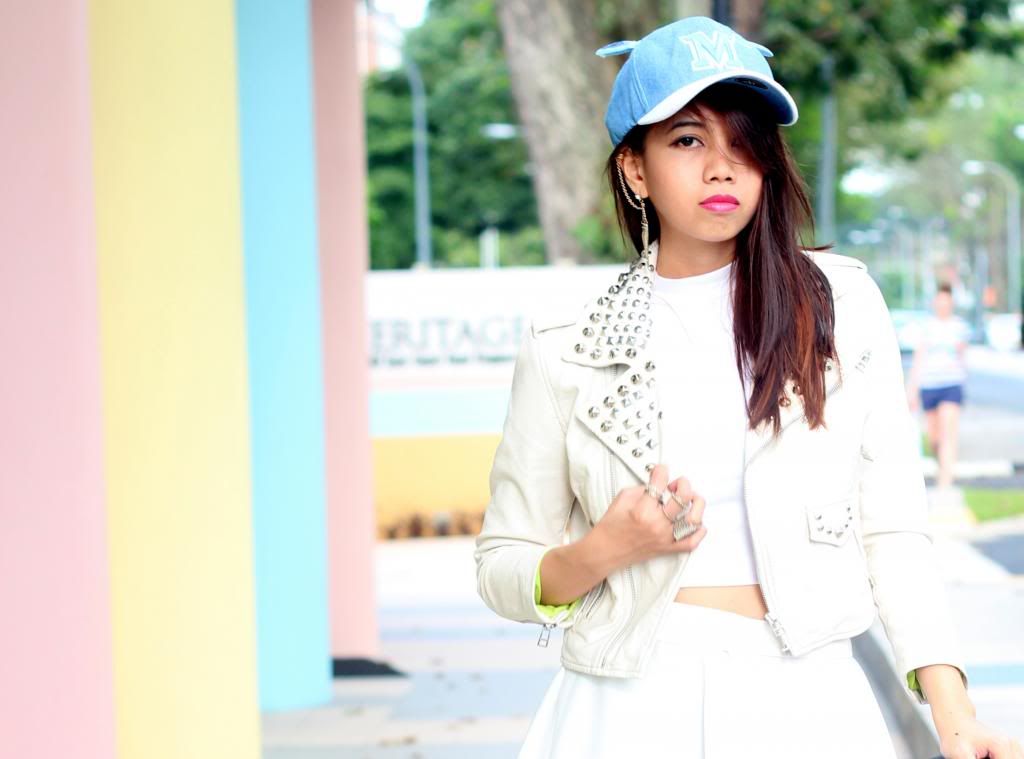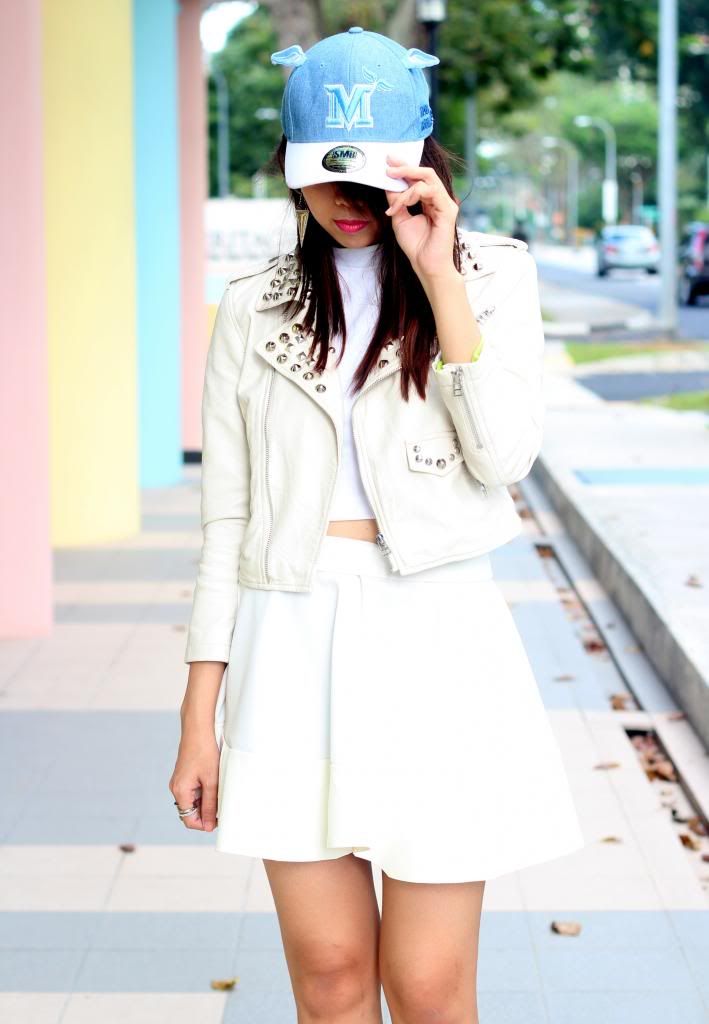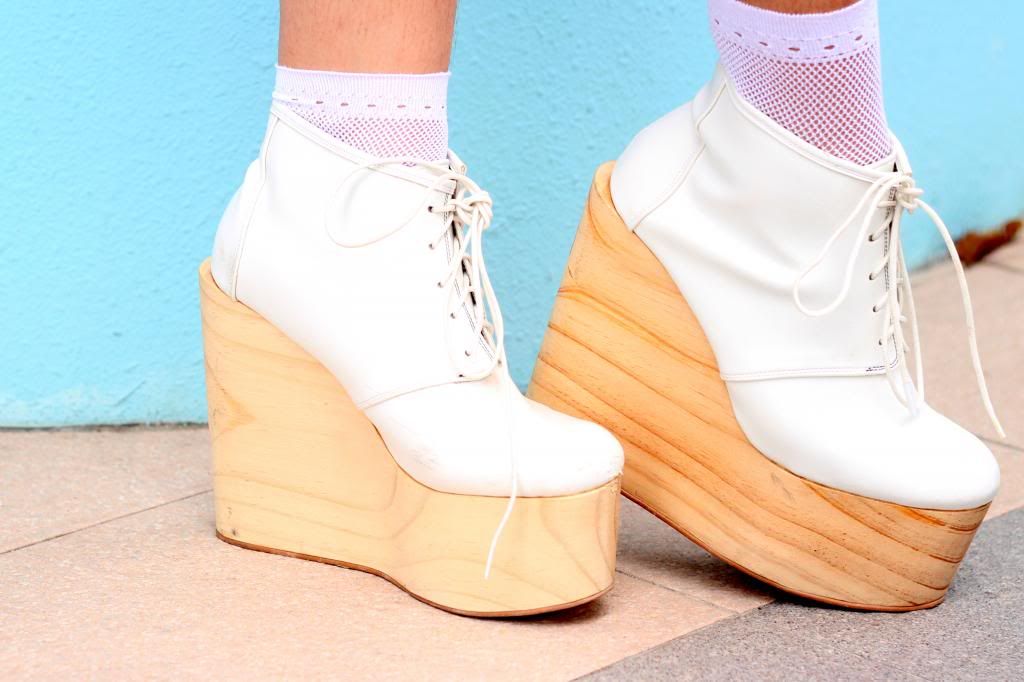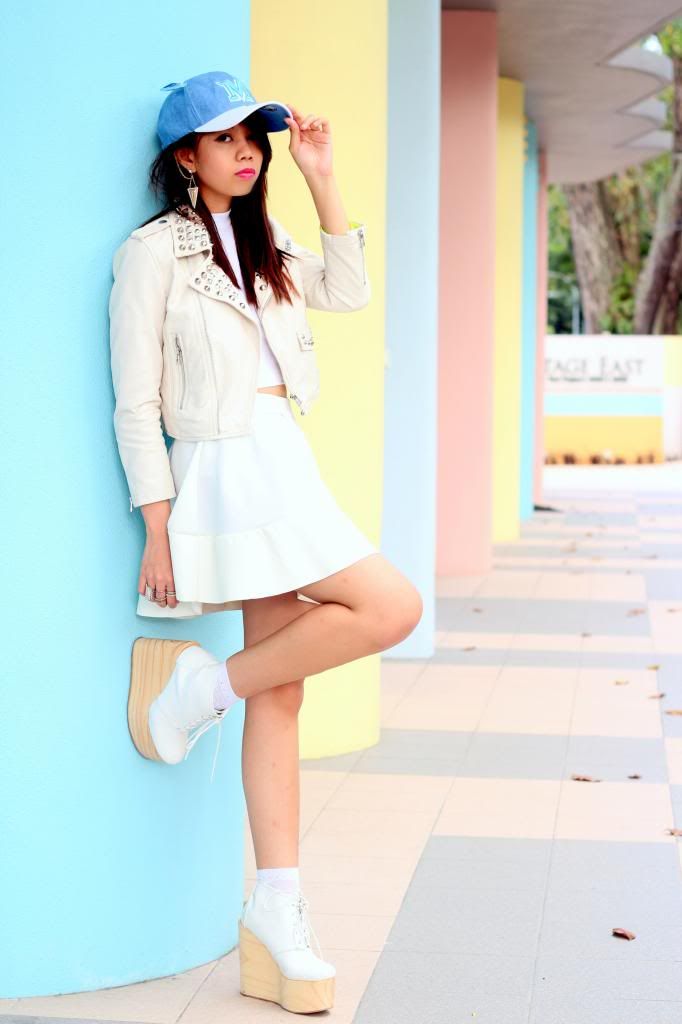 Nasty Gal studded moto crop jacket & Dream

O

n s

kater

skirt / Topshop cropped top & ear cuffs / ASOS lace socks / Deandri Olga / Super Massive Bound cap from Korea
My first and successful try being fully decked in white apparels, I think. Though some of the stuff are more towards the colour ivory. Still seems pretty legit to me because my friend told me I looked stark white, like an angel, with the little wings... on my head. Haha. Lovin' the cap that my Dear N. got me from his trip because it's in my favourite colour and it has my initial on it. One thing I still don't quite get though. He told me to keep the sticker pasted on the brim of the cap because I kept on insisting to remove it because the look of it annoys me. Apparently, he said most people do leave the sticker to show the authenticity of their more pricey caps. Did my research ( Hey Google ) and indeed it's true! Ahh well, at least I learned something new. Bet some of you did too.
Totally in love with the new studded jacket & skirt I got from Nasty Gal too. Officially my favourite online retailer besides ASOS & Solestruck. They're so addictive and it's been quite awhile since I shop physically, if you get what I mean. Good news, my heart skipped a bit when I saw my picture being featured on Nasty Gal's official
Pinterest
account. Which means.. I'm officially a Nasty Gal! Achievement unlocked hehe. In the mean time, the weekend's here so have a great time all you lovely people.
(Ɔ ˘⌣˘)♥(˘⌣˘ C)
P.S
Those Deandri Olgas are heavenly to walk in. I am in deep regret for not getting it during last year's major Solestruck sale. Definitely in my wish list now. Thanks Sirin darling for lending them to me! So thankful to have found my shoe soulmate. We both know we can rely on each other in times of a shoe wardrobe malfunction.
-
Photos by Nurjihan D.