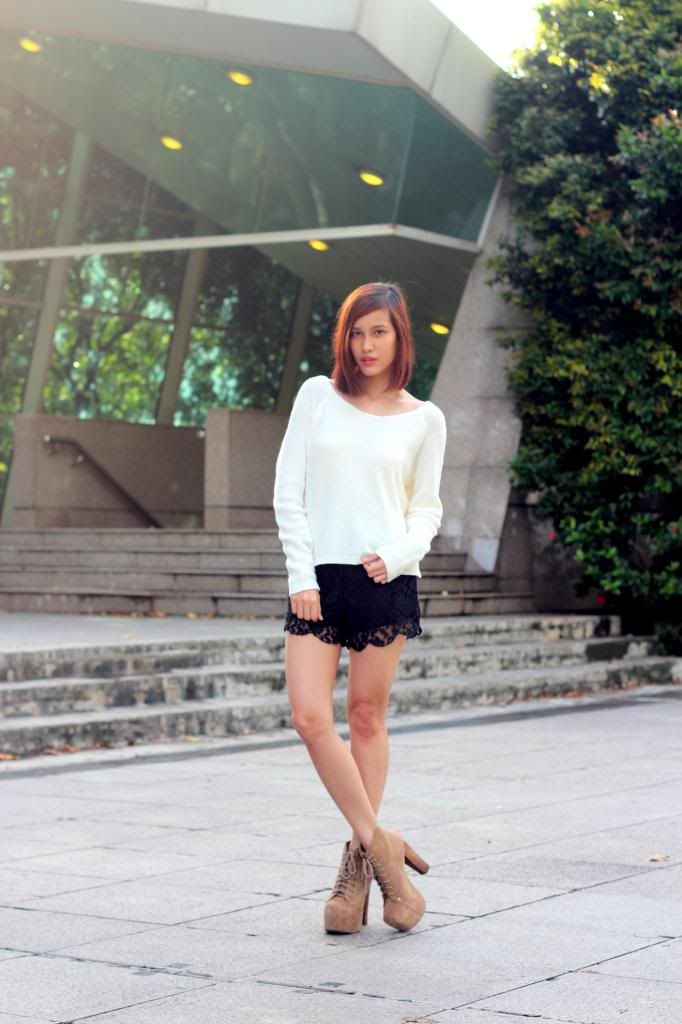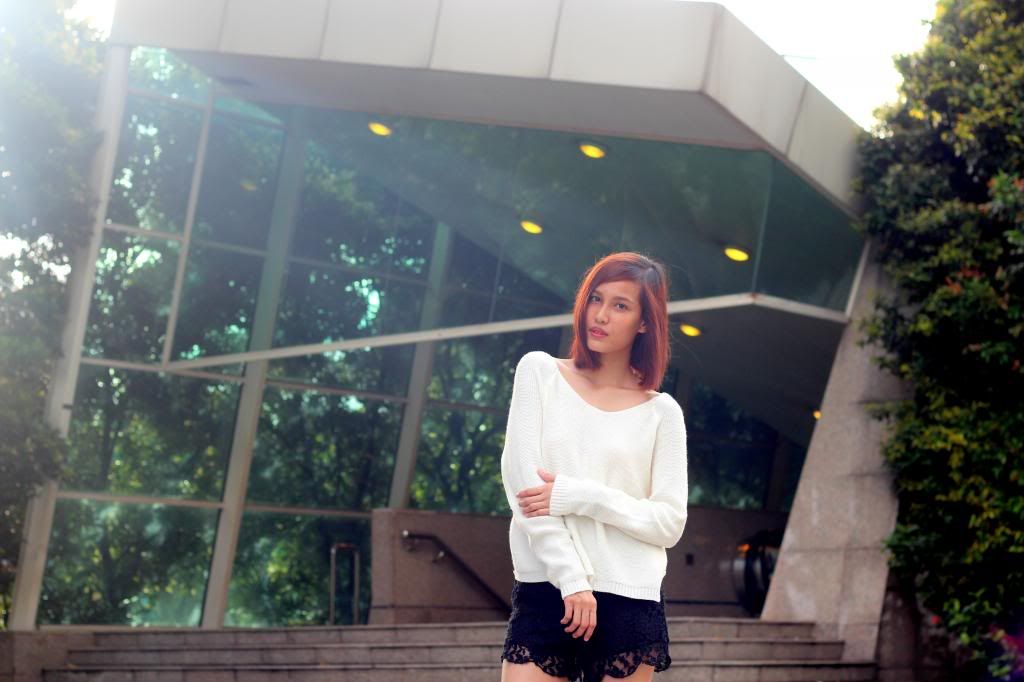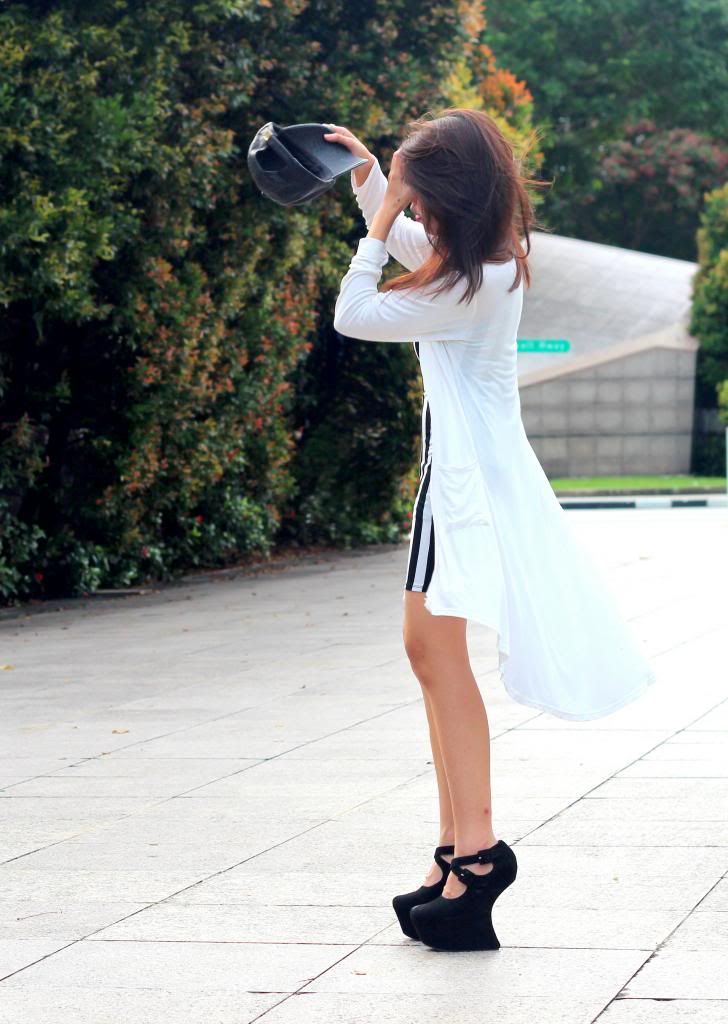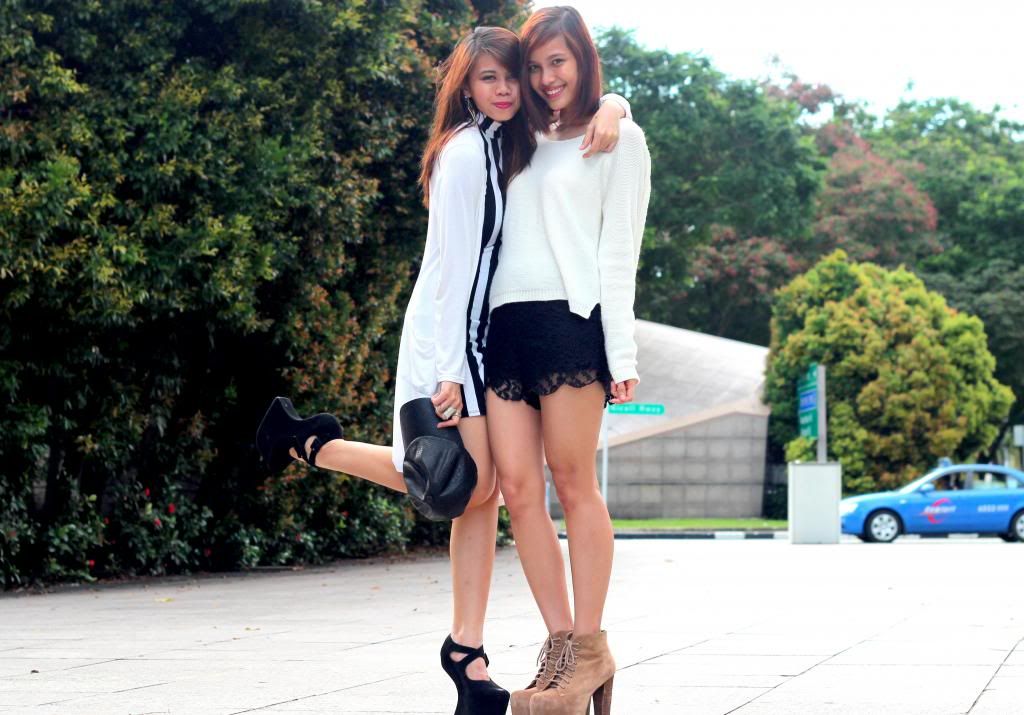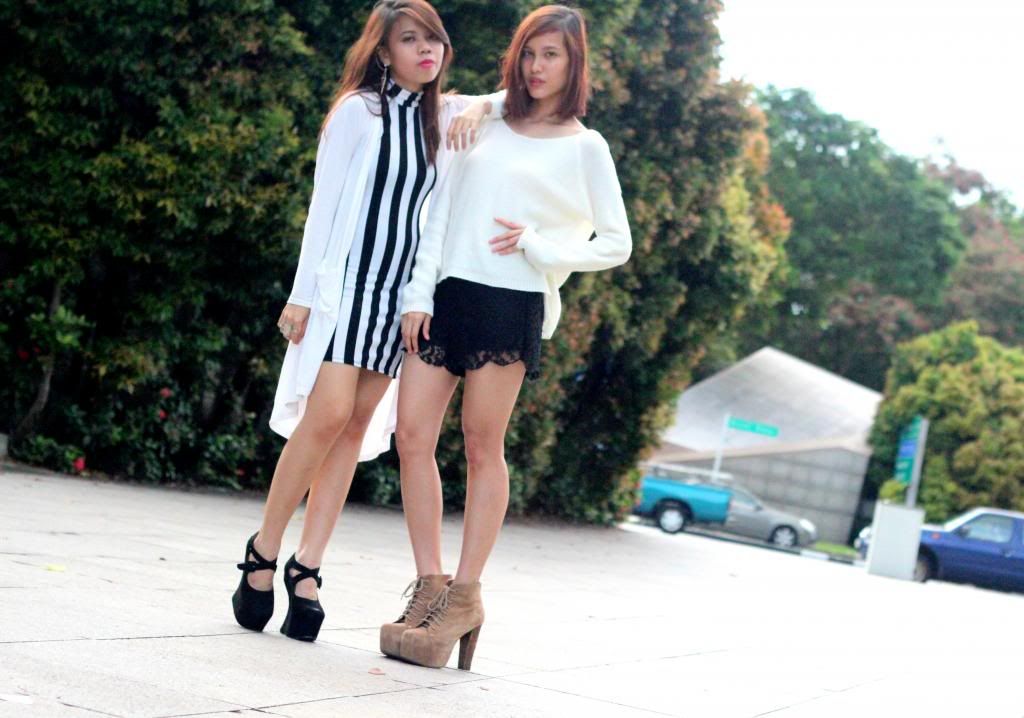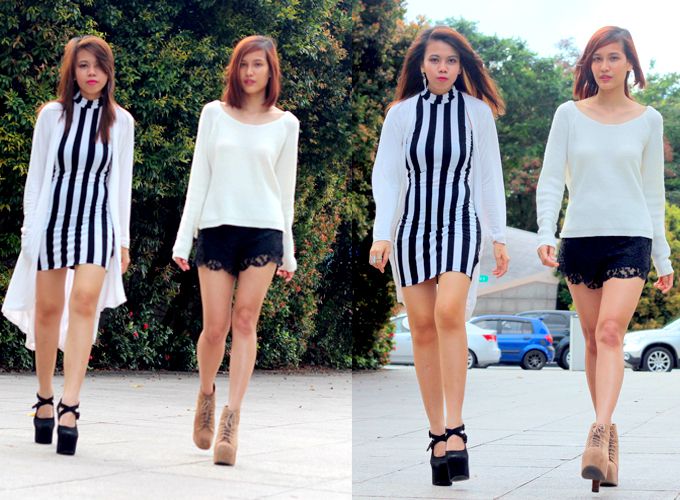 Meet the ever-so-gorgeous Syirin of
The Beautiful & Damned
. I'm sure some of you might have seen her somewhere. That's right, she's the 2nd runner up for last year's New Face! Look at the last picture of us strutting towards the camera ( we had fun doing this and a good time laughing at ourselves ), and obviously I failed to 'werque' it like her.
She's another of those friends I can click with instantly when we first conversed. Yup, also another friendship that bloomed via Instagram.We finally met up the other day for lunch - or was it dinner? Okay, Dinch - apart from our other random short meetup to pass our Nastygal purchases to each other. This girl's a major Nastygal addict and so she passed on that drug to me, and I got hooked ever since. It's kinda funny how we had to tell each other what we were going to wear before we met up the other day because we have many identical apparels and also the same JC shoe. We have similar personality traits and habits as well and that's maybe the particular reason why we can relate well.
To many more years of friendship ahead, yes? (:
No proper outfit photo for this post, and I truly apologize for that! Wasn't really in the best of moods to rock any striking outfit that day but if you're wondering, I was wearing Nasty Gal's Parallel lines dress and Jeffrey Campbell's Rockspring. I promise to rock this dress better by infinite next time!