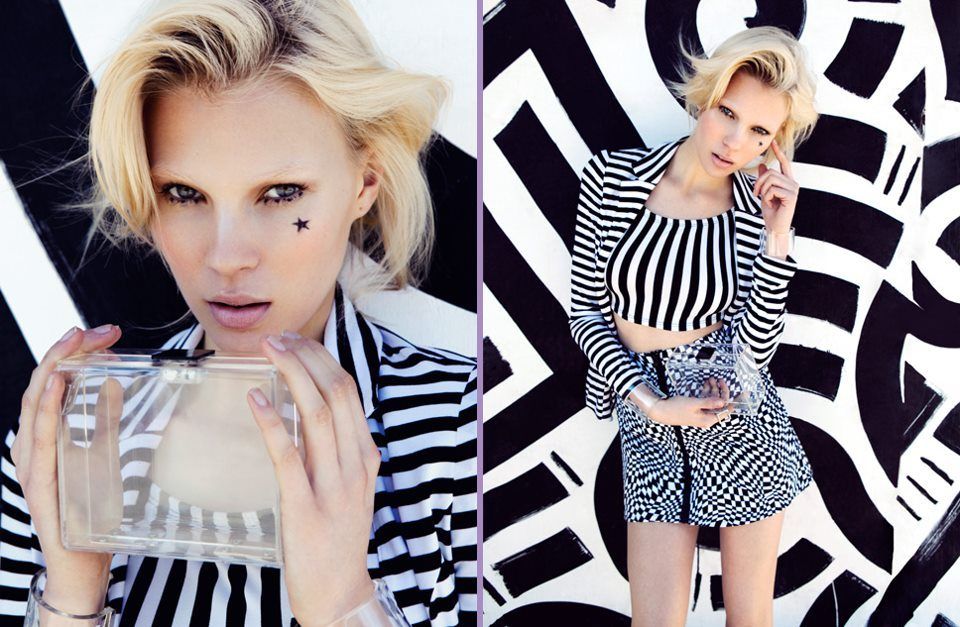 I've always been swooning over Nastygal's photo shoots. I mean, look at the pop of colours and their ever-so-freaking gorgeous models! Girl crush on all of them, I swear. If you're not aware, you need to know that the Black & White trend is governing the runways for SS 13' and I must say I'm quite loving it, especially with the apparels Nastygal has produced. Pretty and edgy as always, with a touch of 'fierce-girlyness' taken up to the next level.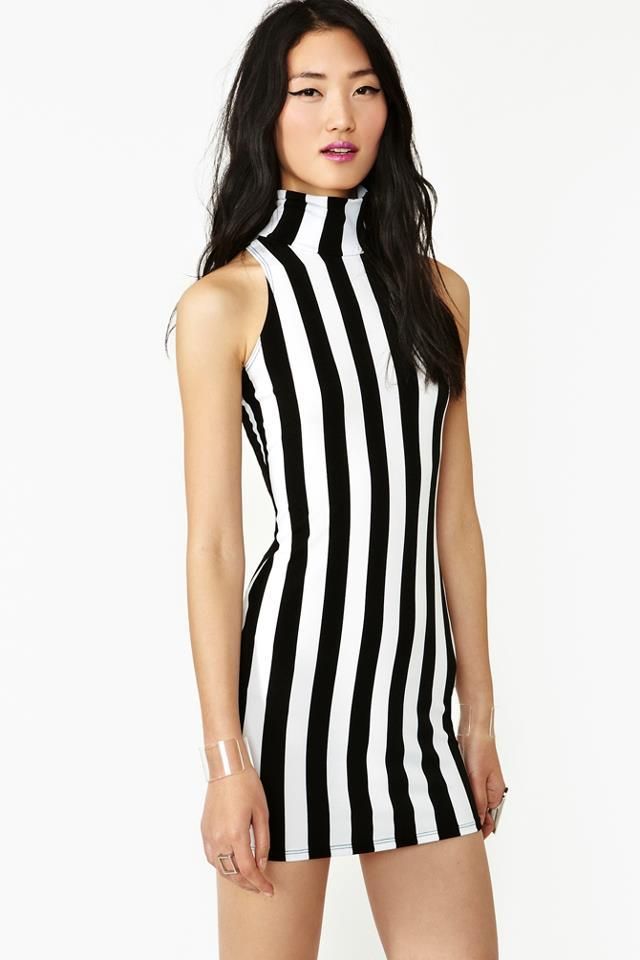 Black and white combination of stripes.
Though some people may have the opinion that wearing striped-down black and white may make one look like a prisoner, well I'm sorry guys I beg to differ. Whatever it is, if you do it right, it'll never go wrong. I love high-neck dresses and the dress on the left just aced it. Pair it with a long semi-sheer black cardigan and a black pair of sneakers/platform, and you're good to go! Chic and classy.
Whole black and white.
The high-neck black maxi dress on the left justifies sexiness to the correct level. The slit at the side just shows the correct amount of skin and as you all know, I'm a big sucker for asymmetrical dresses/skirts.
I've yet to try being fully decked in white and I'm totally ON to take the challenge but I need to have a perfect white leather jacket, like the one seen on Melody of
missingavenue
here
too. Plain perfection.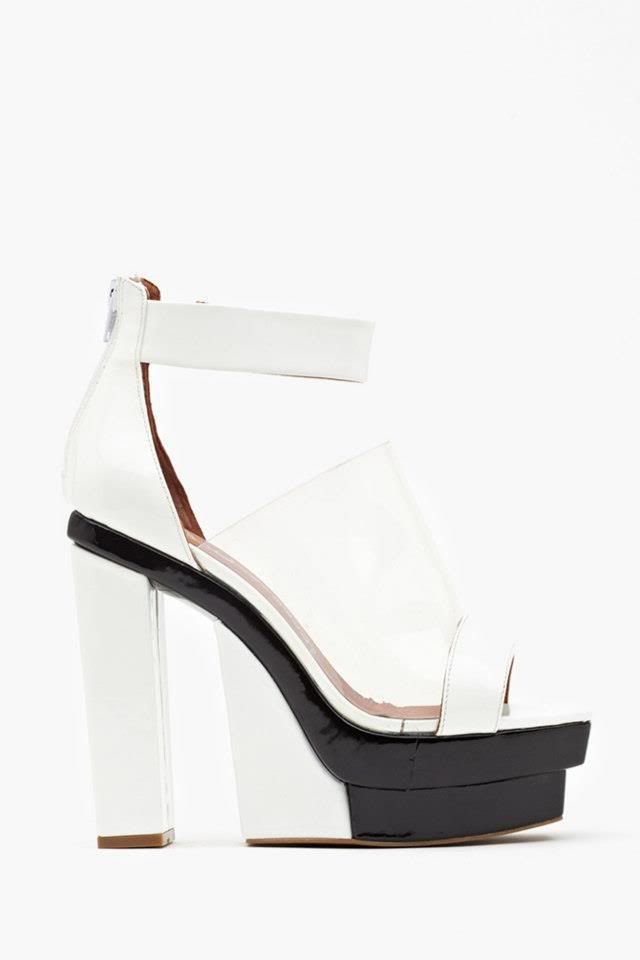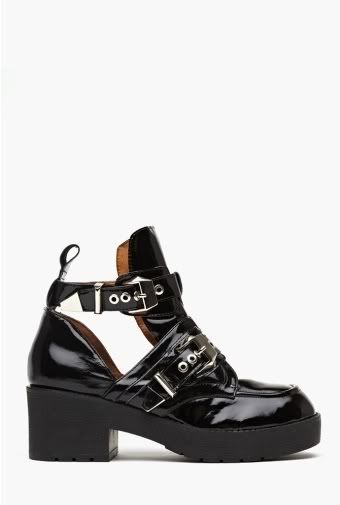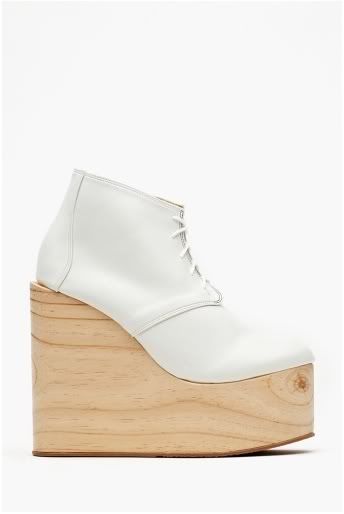 Well of course, you see this coming. How can I go on without lusting over shoes in a post!
Jeffrey Campbell Medina - I need those. Perfect shoe with balanced shades of black and white.
Sasha Platform Sneaker - I need those. A plain black flatform sneaker is da shiznit with any simple dresses on lazy days.
Jeffrey Campbell Patent Coltrane - I need those. THE MOST. Have been eyeing on the normal Coltrane till I saw these. Need. Need. Need a perfect pair of cut-out boots. Next on my JC Collection Wishlist I guess? n_n
Deandri Olga Lace Up Boots - I need those. Love those whites on unique wood. So sleek.
You get the gist, I just need shoes. *cheeky smile*
If $$ would just drop down from the sky, or could be downloaded with a click, I'd put of all of these in the cart immediately and hit check out. I bet you'd do the same too.
-