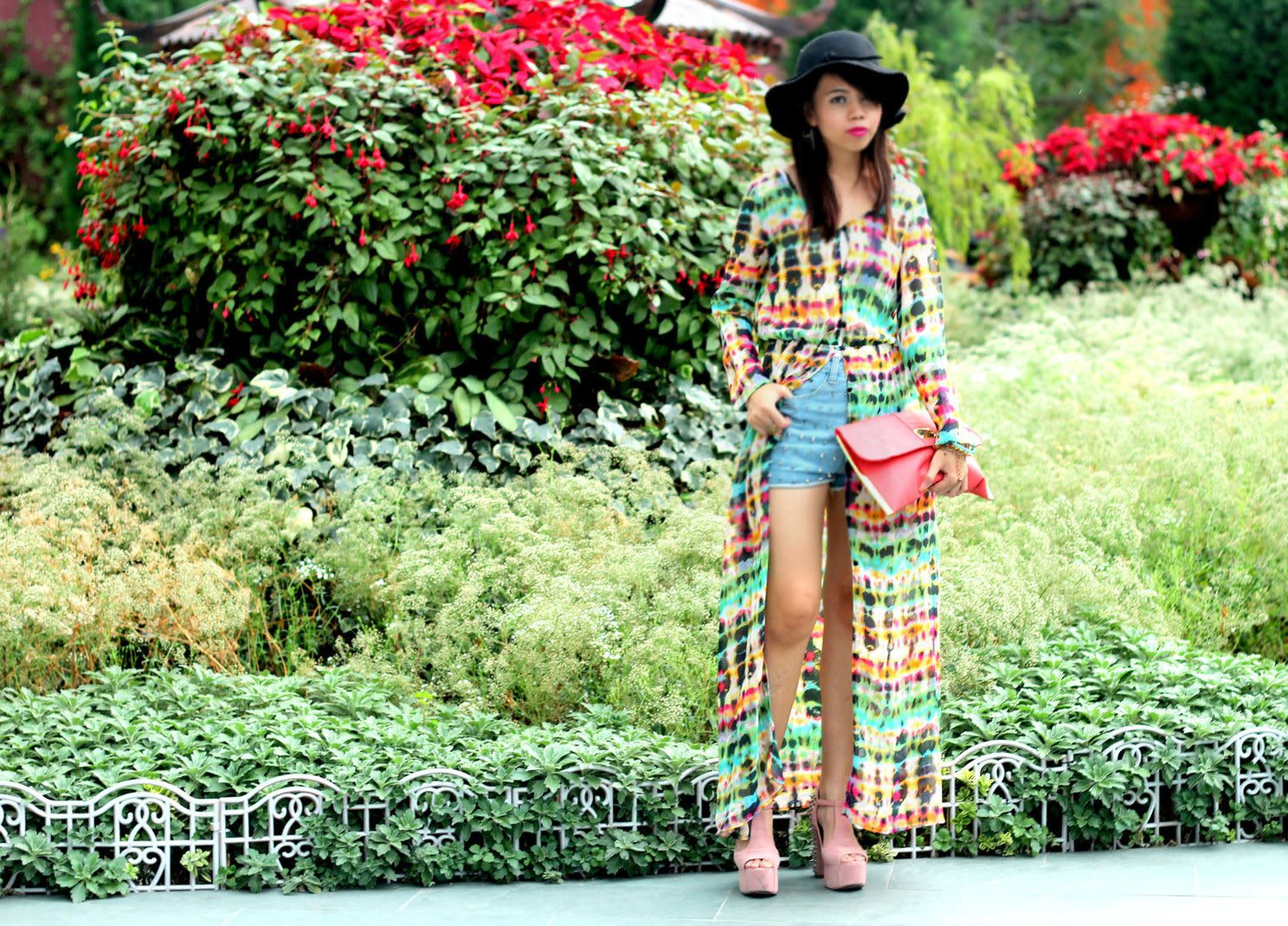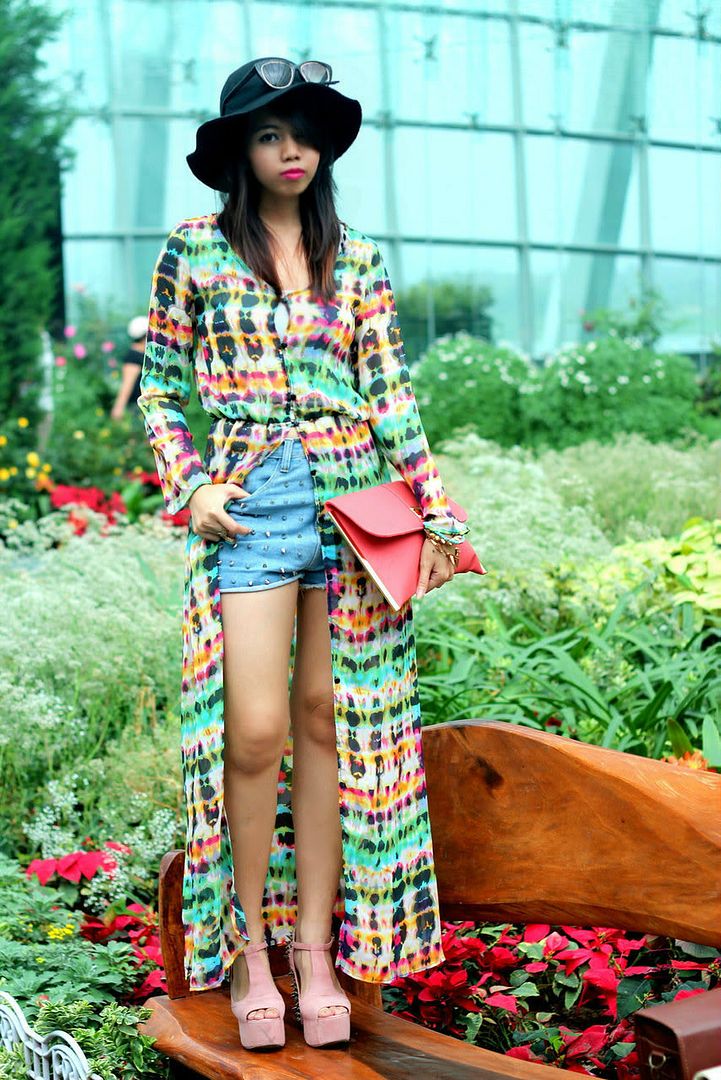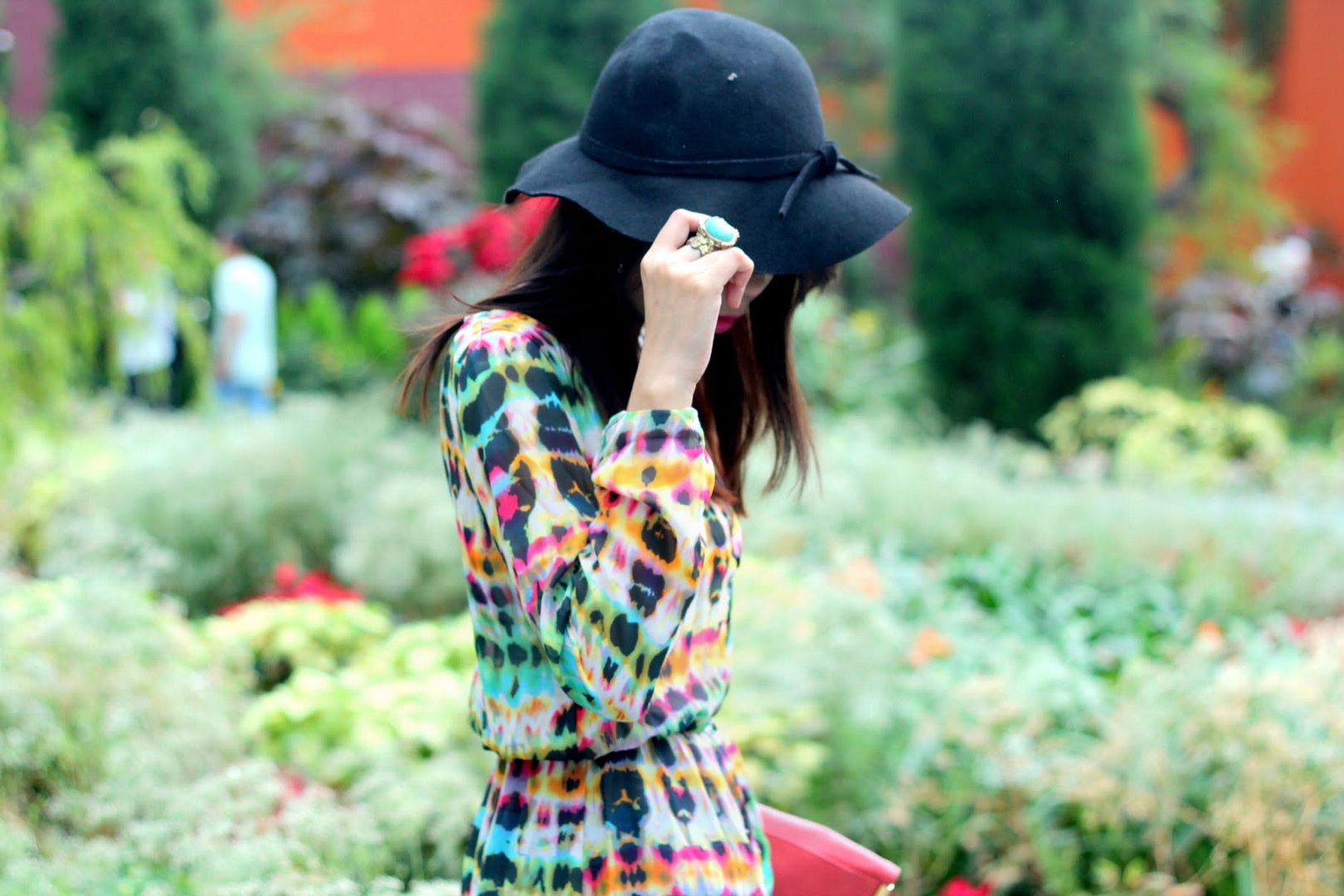 YoungHungryFree Chiffon watercolour dress / Mango inner tank / The Editor's Market spiked denim shorts / Dorothy Perkins clutch / Jeffrey Campbell Foxy Spike / Floppy hat / Topshop earcuffs
Cold rainy days are over here in Singapore every time we leave December, which only means it's back to the 'Spring' season! ( Which is about 80% of the time here ) That explains my ultra mega colorful outfit in this post! I tend to dress my outfit colours based on the 'seasons' of the year even though we don't have any of those here. Ahh, just for the fun of it. Here's the irony ; it was raining that day.
My best friends and I had our lil' adventure at Gardens by The Bay ( 2nd time for me ) last week. It was a birthday celebration for one of my best friends after we had our utterly superb meal at Coffee Bean's Beanstro over at MBS. My my, they've got the best Egg Benedict ever!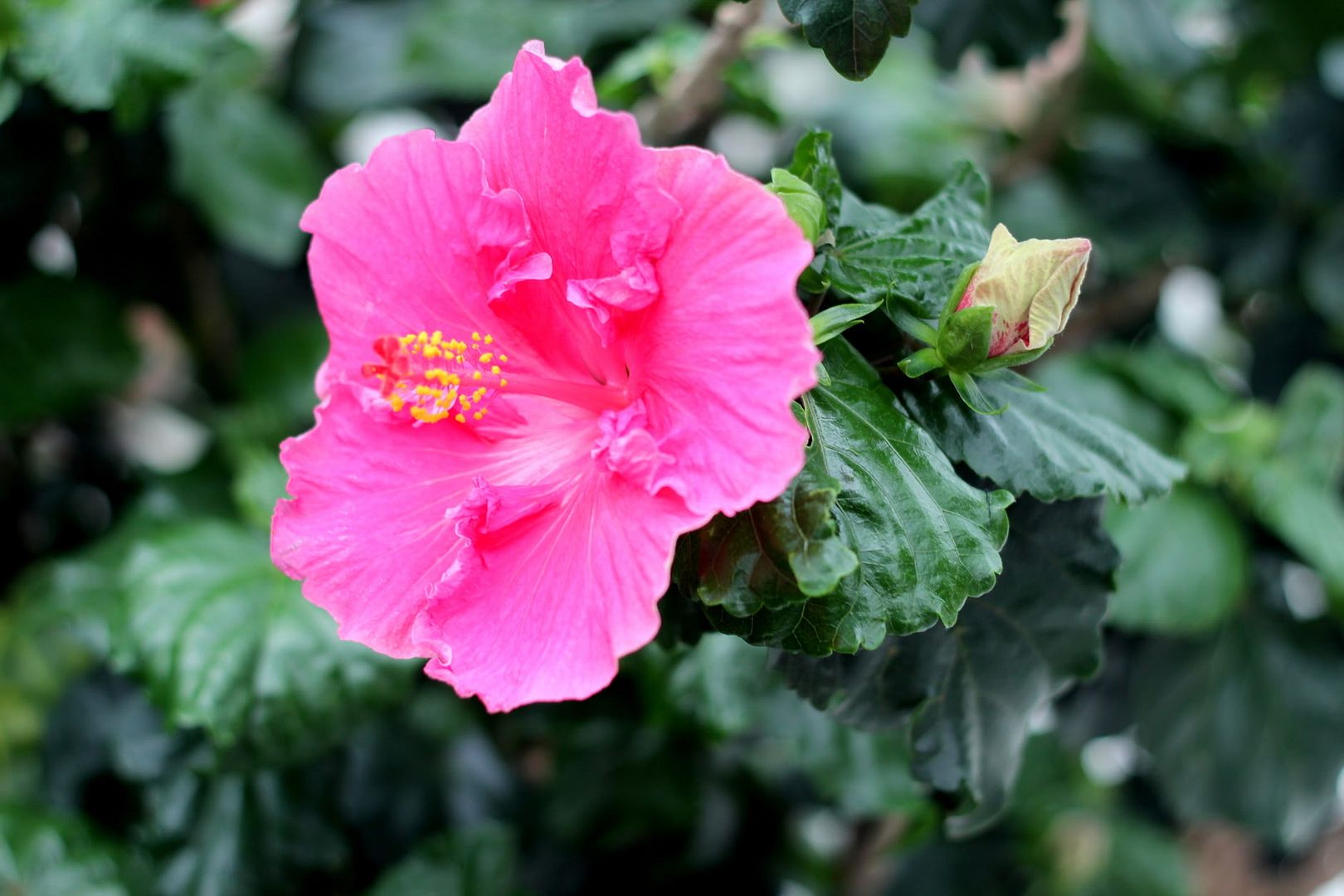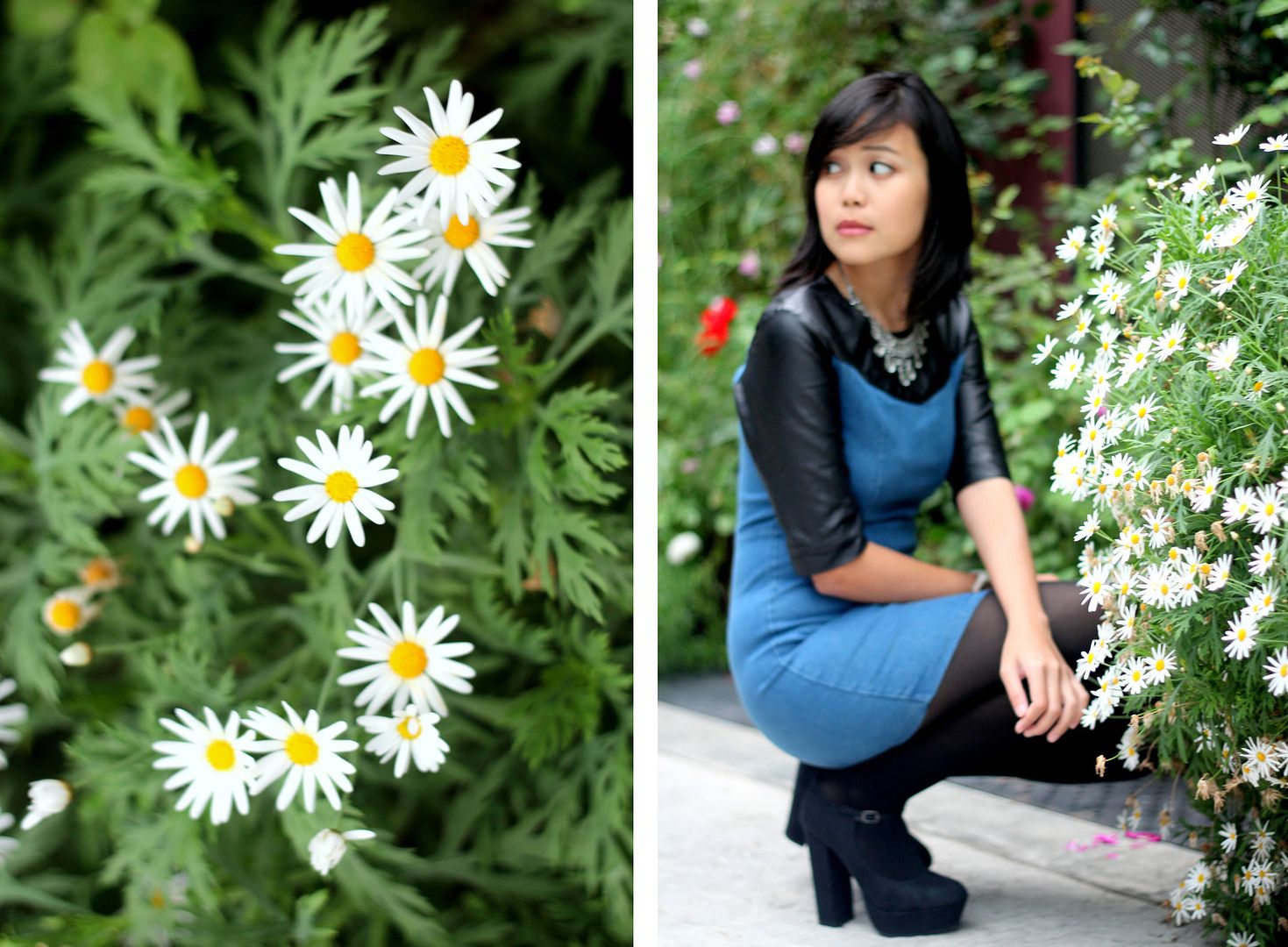 Yeah, we had heaps of fun finding our favourite flowers and I just realised they kinda match our outfits too! Saving Cloud Forest for another day since we were too caught up with all the pretty flowers that we ran out of time.Srsly.
Well, mundane Monday's gonna be over soon. Have a crazy colourful week ahead!
-
Photos by Nurjihan D.