Hi there! Here's the updates for last Saturday's event held by Fashfix.sg. I must say that it was actually enjoyable! Let the pictures do most of the talking, shall we?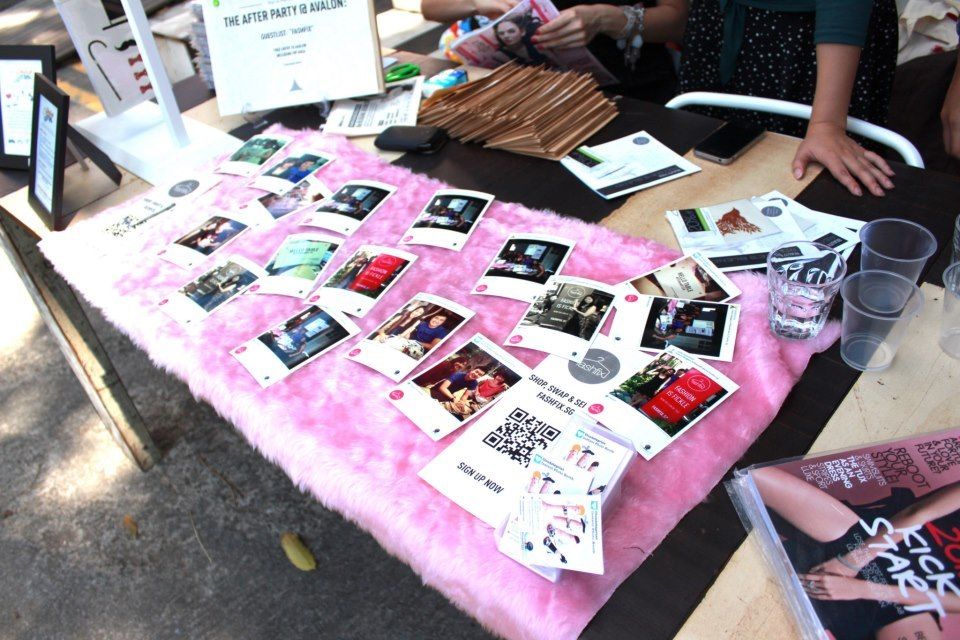 Here are the Cloudstaprint polaroid-like printouts ( on the house btw ) that my friends realllyyyyyy love, I must add.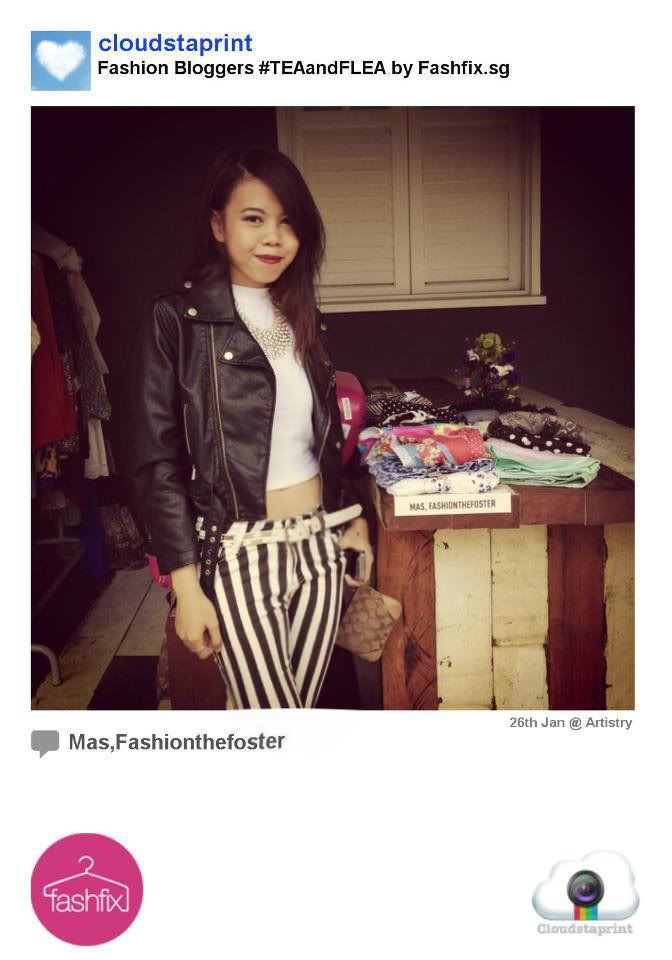 Well, so do I!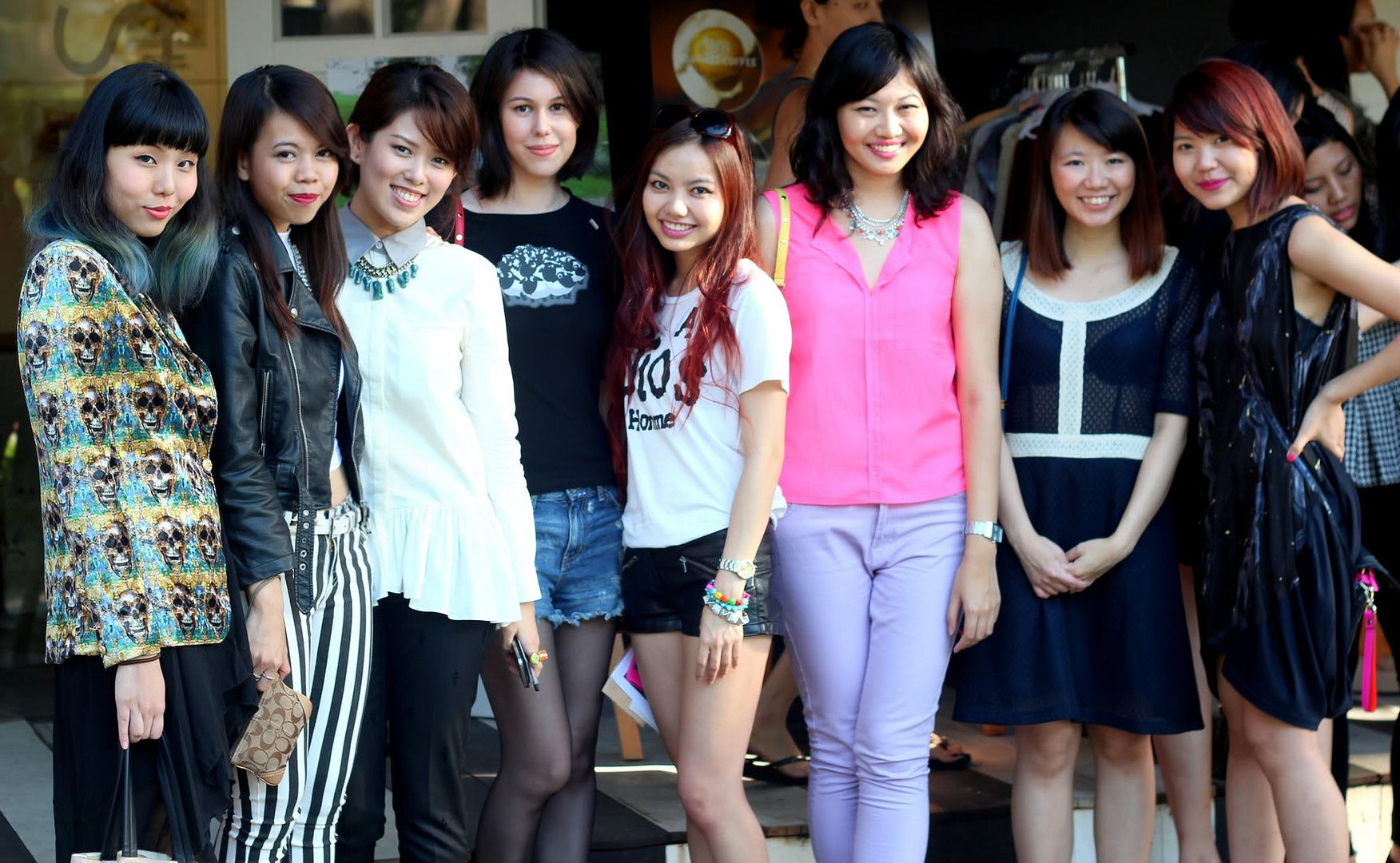 With the other amazing fashion/style/beauty bloggers involved ; Lenne from
Aetienne.net
, Chloe ( moderator for our interview discussion ), Renee from
Beautyfool.com
, Rachel from
Rachelbambi.com
, Pei from
Msglitzy.com
, Dorothy from
Dforfot.com
and founder of Fashfix and the organizer of this event, Viven.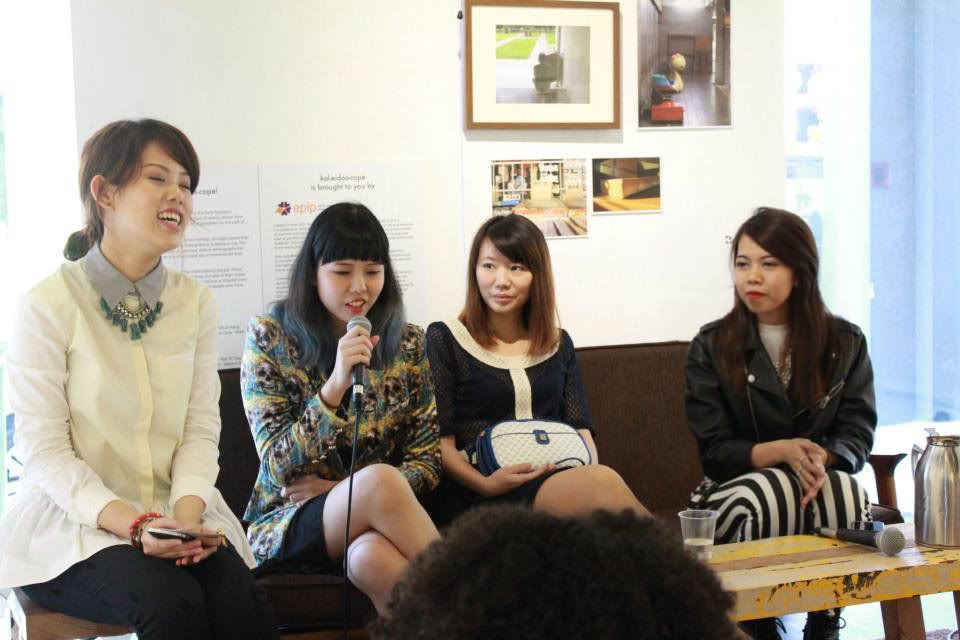 Look at how awkwardly positioned I am. I got to admit, I am pretty bad at interviews.. and it only got worse on stage, with all my close friends there watching me. Haha but I'm not complaining, thank God for my supportive circle of friends.
With Vivien and the adorable Meera of
momentswithmeera.blogspot.com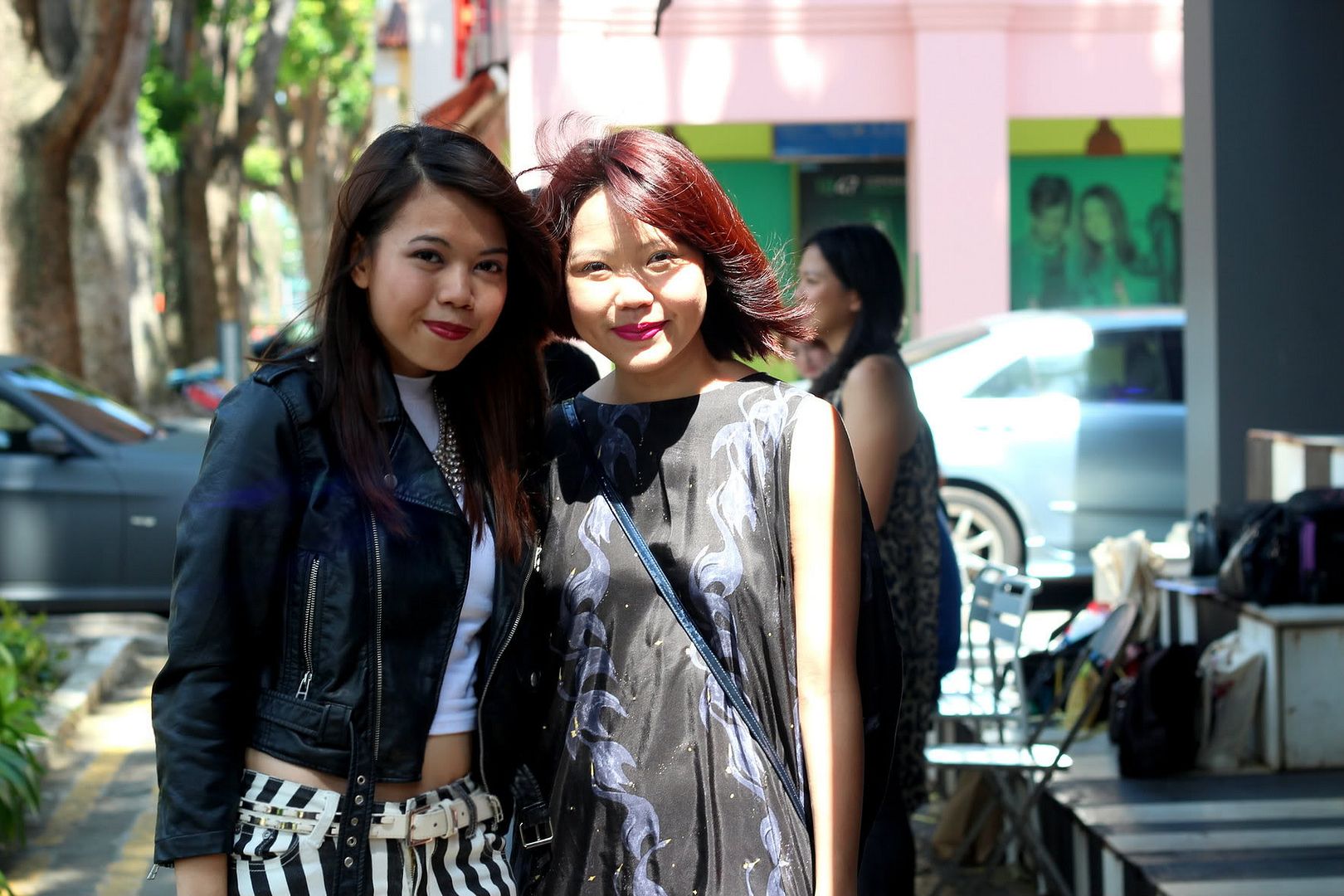 The pretty mastermind of this brilliant project!
The gorgeous Veena McCoole of
Seveninchstilettos.com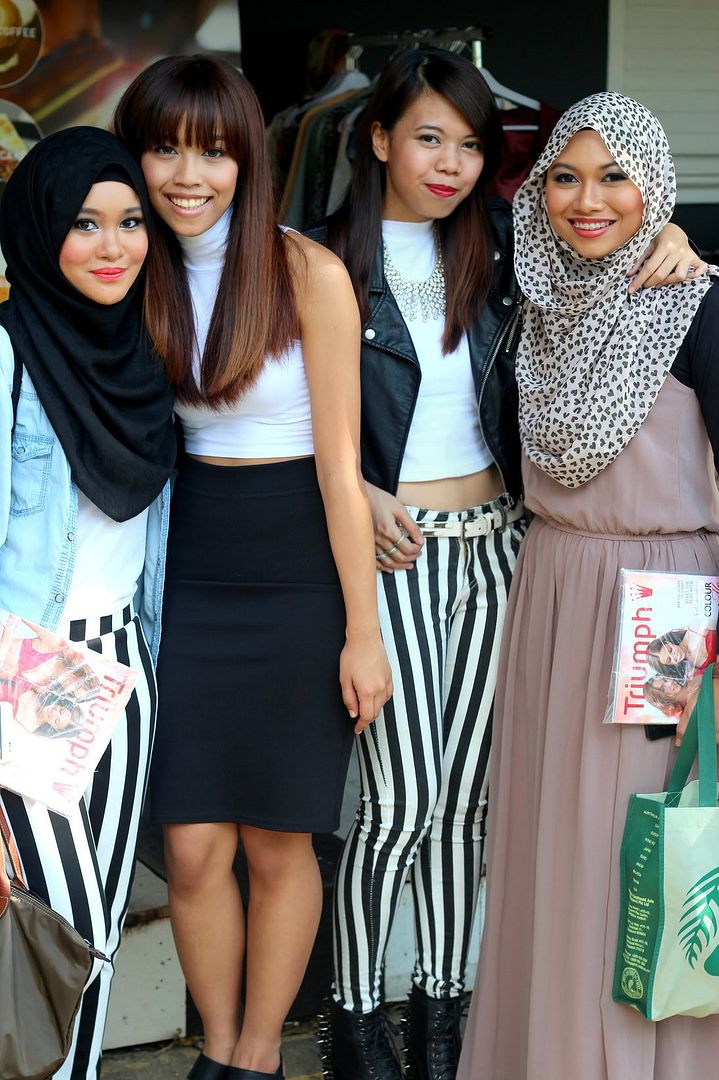 My two gorgeous hijab ladies ( Fatin A. of
inmyshawls.com
& Nadya of
Sghijabgirl.net
) who came down even when they're so deadbeat from their photoshoot which started as early as 8 am on that day. So touched that they still came down to meet me nevertheless. Thank you again girls!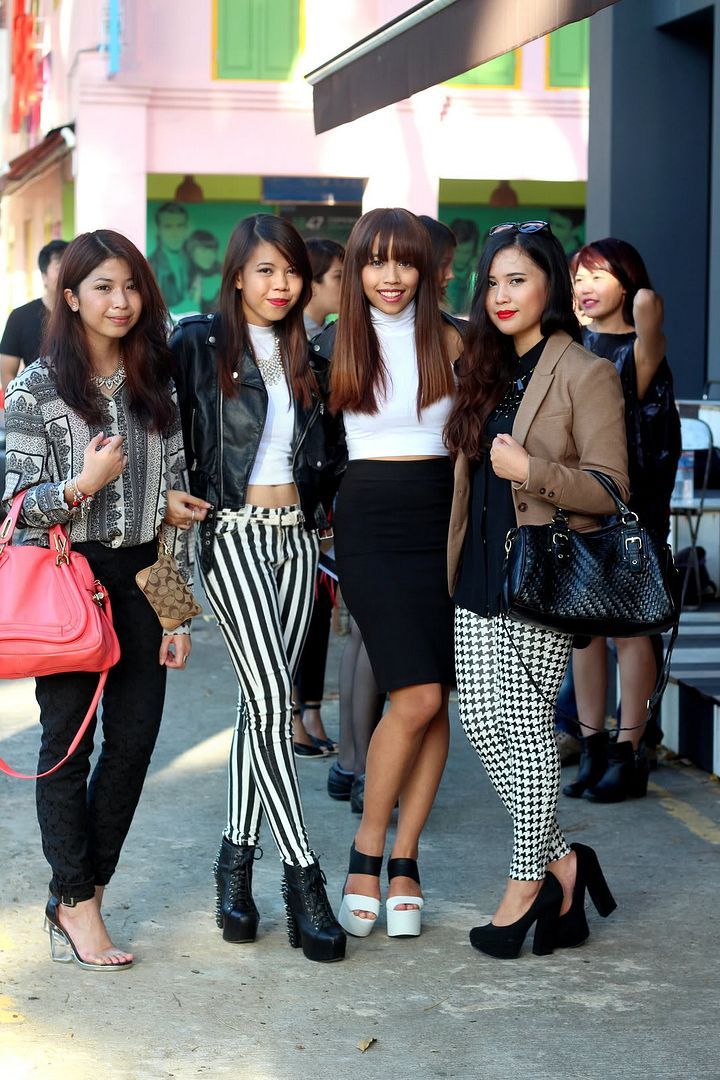 Lovely ones in Black & White! ( Fatiha of
Heelsandweges.com
, Sirin Atikah of
@SirinAtikah
via Instagram & Diyannah of
cherryrediana.com
)
Finally got to meet this pretty girl for the first time!
Cool cat Elizabeth of
rednotion.blogspot.sg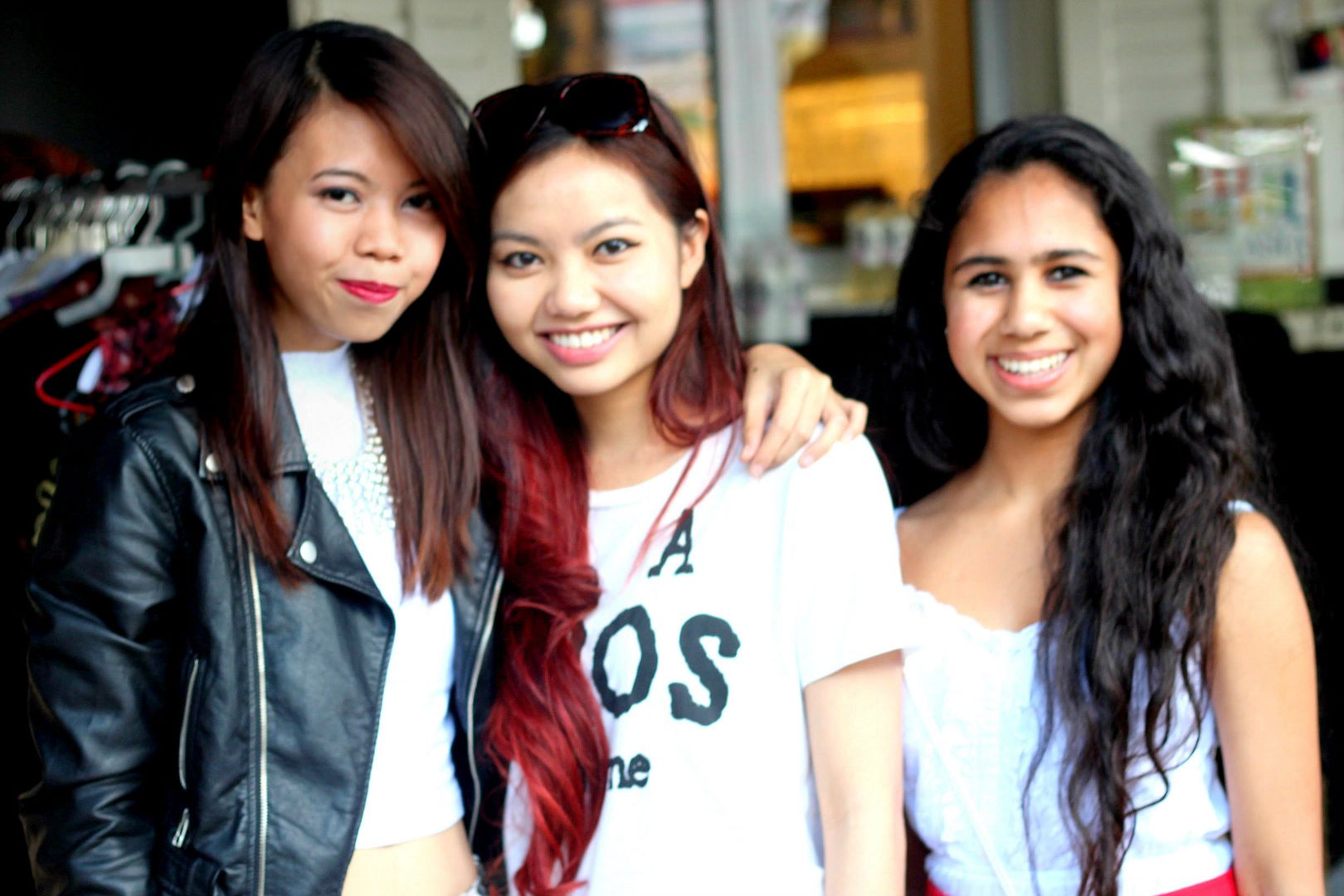 Rachel Darling! Always lovin' everything she's wearing. It's funny how we both were selling stuff that we both totally wouldn't wear at all now. Total change of style, you call it. Still can't believe she's Jean Yip's daughter! I bet most of you people would have known way before that I did. She's really humble too.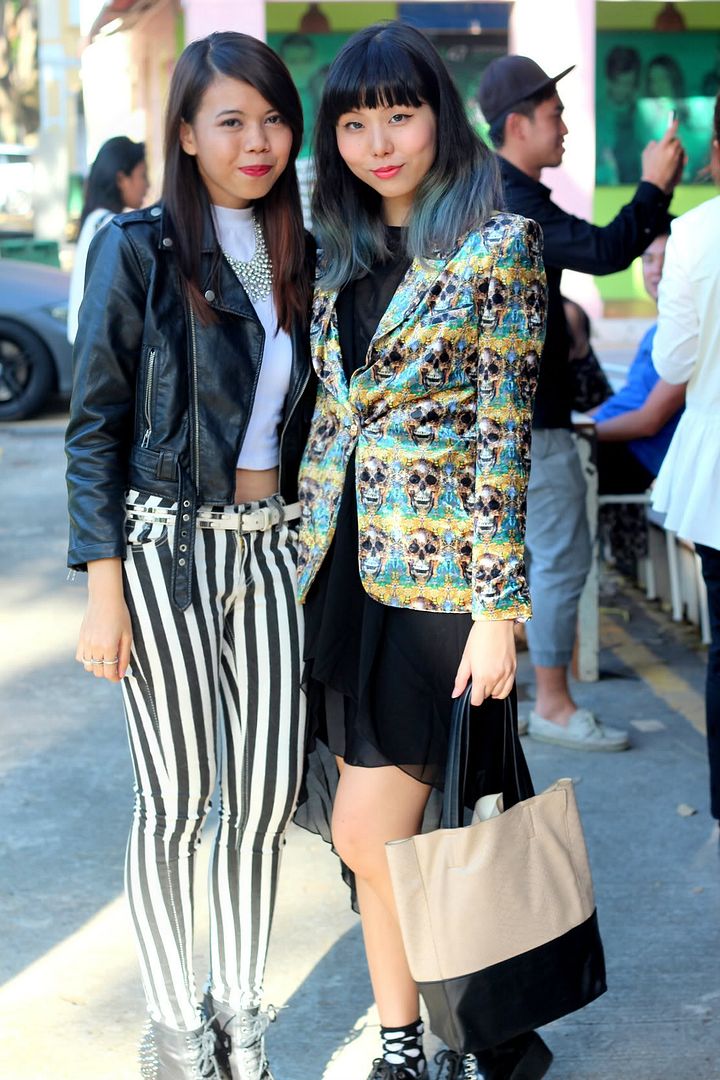 Totally loving charming Lenne's charisma and unique style.
Unfortunately, these are the few bloggers that I managed to take a picture with on that day itself. Time for my smackin' whackin' friends who claimed themselves as my #1 fans.
My own diva Tyra Banks! ( We wore the same top + motojacket, totally unplanned. How much of soulmates are we? Heh )
Dearest Audrey, who always takes the best outfit shots for me! ( She actually kissed me after this shot I could die haha )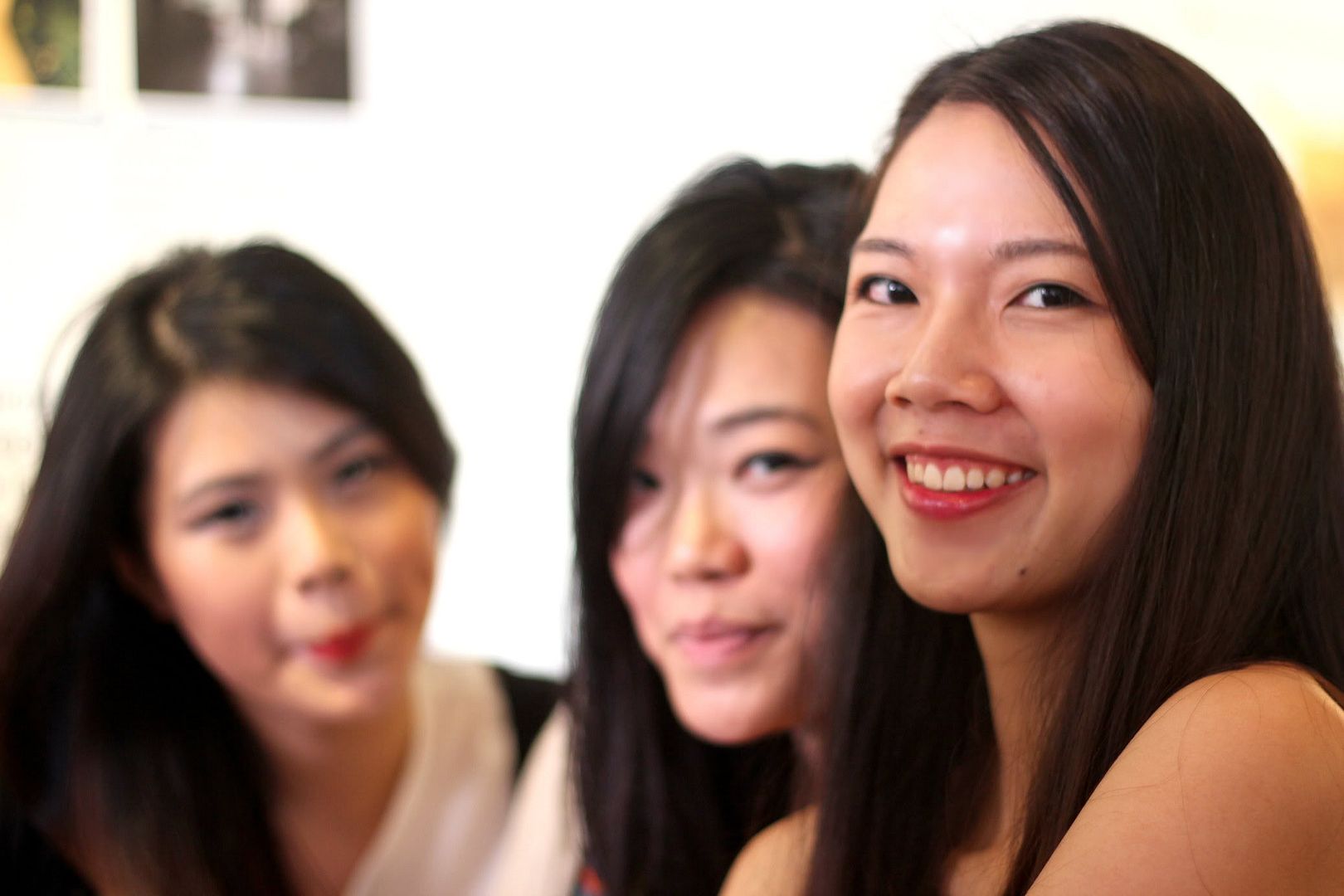 Here are my 3/4 of best friends who were there up till the very end, helping me pack and carry my stuff back too. <3


Overwhelmed with love and support on that day. Thanks to everyone who came down, be it bloggers, readers, followers and friends, for without you guys, the event wouldn't be that much of a success. I truly mean it from the bottom of my heart. Mushy? I think so too. Lastly and most importantly, thank you Vivien for creating this wonderful event!