Earth to you! Well I'm sure most of you have heard of
FASHFIX.
For those of you who have not, in layman terms, it's like ASOS Marketplace, only in uniquely Singaporean style ; You can not only shop and sell clothes, swapping is totally 'legit' too! Go on, click on the link and go crazy shopping.
Key point here, mark your calendar on the 26th of January 2013!
The lovely Vivien ( founder of
Fashfix
, read her
blog
, she'll be updating some stuff about the 6 of us on a daily basis ) has kindly organised an event for us 6 fashion bloggers - Dorothy of
DforDot
, Lenne of
Aetienne
, Pei from
MsGlitzy
, Rachel of
Rachelbambi
, Renee of
Beautyfool
and yours truly - for a #TEAandFLEA session.
We'd also be having a short casual discussion regarding fashion blogging and also the proliferation of the fashion industry in Singapore today. Besides shopping and interacting with us, you can also enjoy a cup of coffee or tea or maybe some delicious cakes, since we're gonna be located at an awesome artsy cafe called Artistry.
-
Date
: 26th January 2013 (Saturday)
Time
: 2-6pm
Venue
: Artistry, 17 Jalan Pinang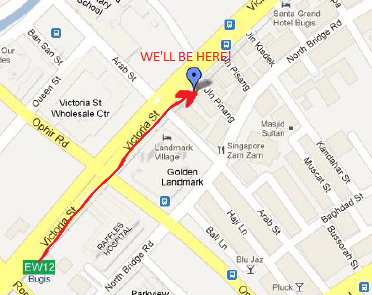 Directions
: Alight at Bugis MRT ( Exit : Raffles Hospital )
Turn right walk towards Raffles Hospital
Just walk all the way straight to Jalan pinang which is one street across Arab Street.
Till you see this building!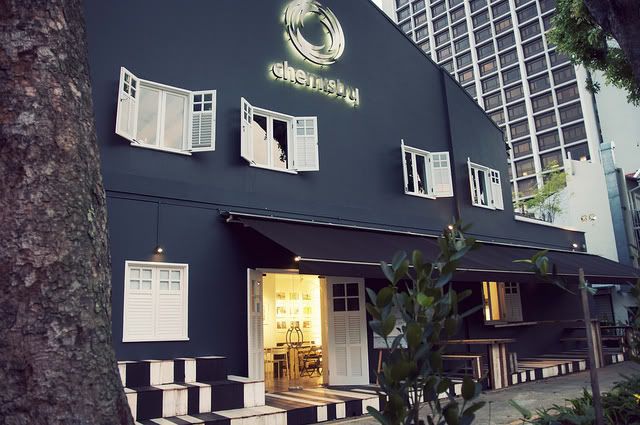 Of course, freebies for all of you coming down! That includes a copy of
Elle Magazine
, a complimentary entry to
Avalon
( including the VIP area ),
discount vouchers
for
Strip
&
Browhaus
and also
Manicurious
! Also,
Cloudstaprint
is setting up a booth where you can get photos taken at the event on your smartphones to be printed out on the spot, Polaroid style! Come on, how awesome is that? All you have to do is to download the free 'Cloudstaprint' application. Come take a picture with me, if you want to and please don't be shy, we can have small talks over tea or cakes. Don't worry, I'm friendly and I won't bite, I promise. n_n
I know I haven't been diligent ( AT ALL. ZILCH. NADA. ) at updating the sales page on this space and I swear I've got TONNES of apparels which are mostly still in tip top condition to sell away! At super cheap prices. Could even start at $2, I kid you not. I really need to clear my wardrobe.
Honestly, I'm also looking forward to what the other fashion bloggers will be selling. I love raiding somebody else's unwanted stuff because for sure, you'll find something you like. For you, you have 6 different booths to choose from!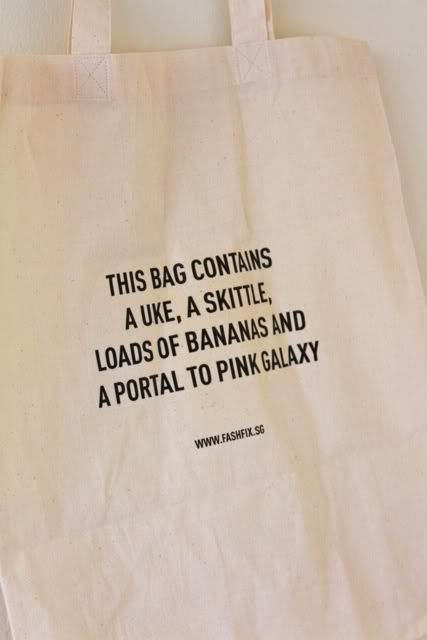 That's not all. I'm giving away this cute canvas tote to only one lucky person! All of you have to do is come to my booth and... Well, I'll decide on the winning factor soon enough so don't miss it out on this space!
So I guess I'll it's a date next Sat? It's also totally okay if you don't wanna spend a single penny even, you can just come down with your friends since the event is entirely free and you can get free goodie bags too! RSVP
here
and I hope to see you there. (:
P.S I may be showing some of my sneak peaks via my Instagram,
@masturahkay
. Most of the stuff I'm selling are from Topshop, Zara, Mango among many others!