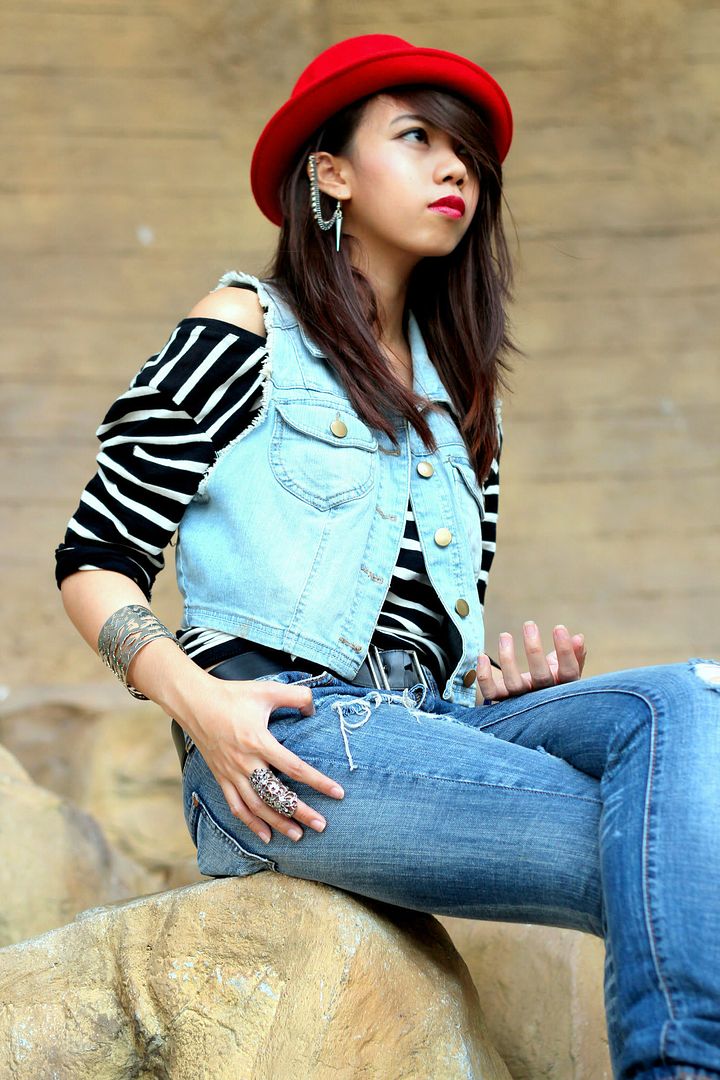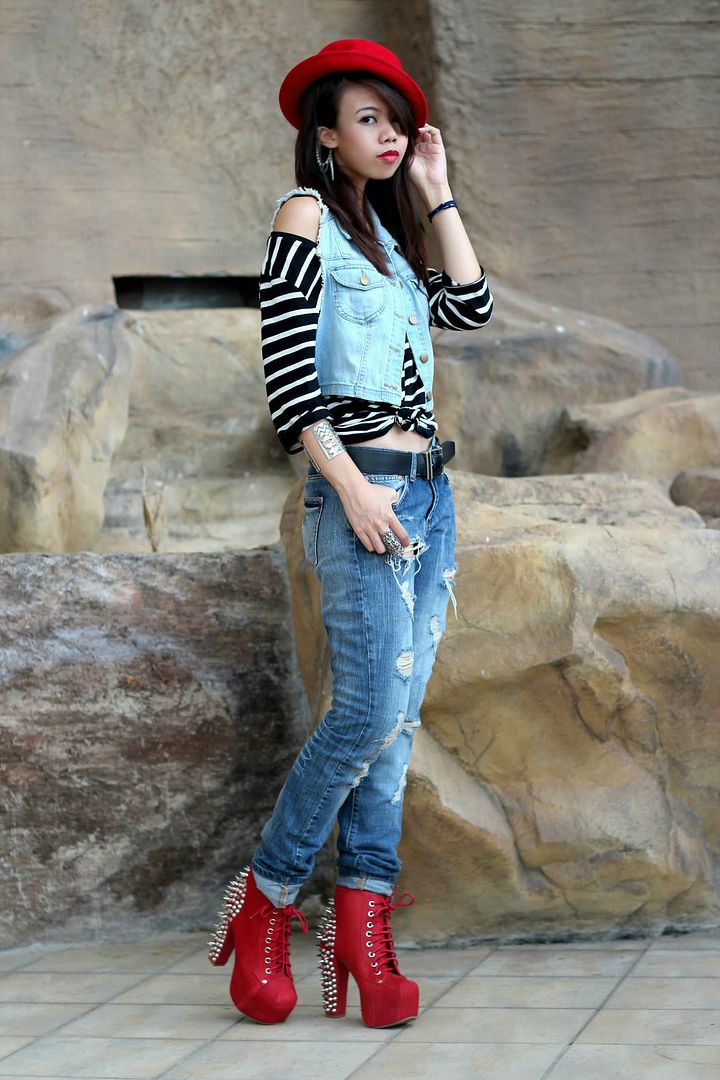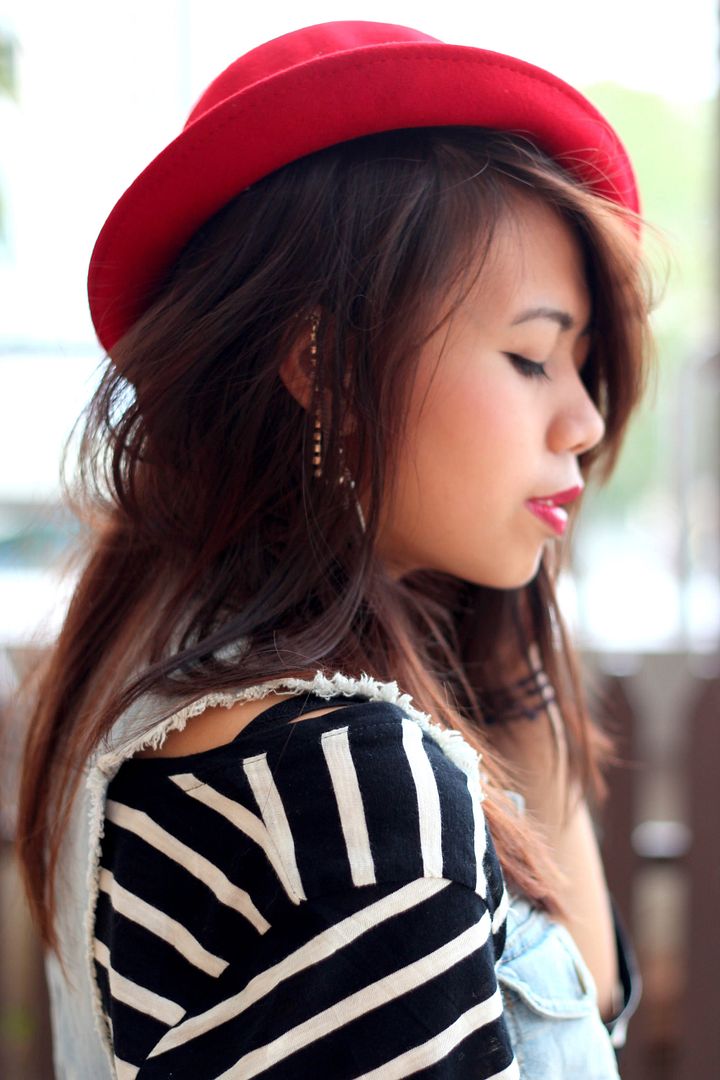 Zara top / Forever 21 distressed denim vest / Mango distressed jeans / Mango belt / Jeffrey Campbell red Spike Litas / Topshop ear cuffs / F21 armor ring / Gifted Diva cuffs
I may be a week's late for my debut outfit post for 2013 but that won't stop me from wishing you HAPPY NEW YEAR! Any resolutions you've been keeping up rather than breaking already? Well, I've been good. Haven't bought any new shoes yet since December up till now. Please, be proud of me!
In the mean time, Say hello to my new red Lita spikes. ( Contradictory sentence to the previous one but my Dear N. got these babies for me on the end of Nov okay... I think heh ) I don't mind having a few more Litas of different designs cause they're just extremely mad comfy. Paired these babies with these bad ass distressed jeans, which my beloved mum's totally against, I must stress. She even called it 'begger pants'. She basically can't stand anything distressed, because she said it'll give her the urge to sew it up in order not make her feel more stressed. Mummy oh mummy.
I hope you've filled up your 7 days into the new 365 page book well up till this juncture, and make sure you totally rock it this year!
P.S
( From my previous post ) Head over to
DeathByStyle
now and quote 'Fashionthefoster' to get a further 10% off upon checkout!
-
Photos by Nazri S.