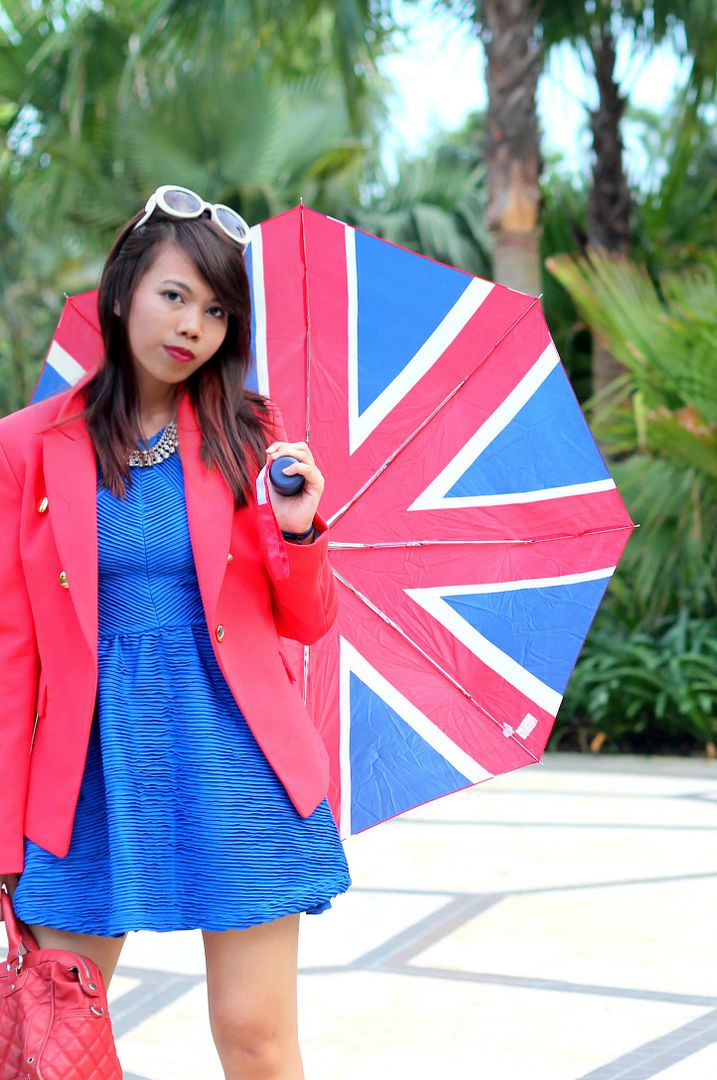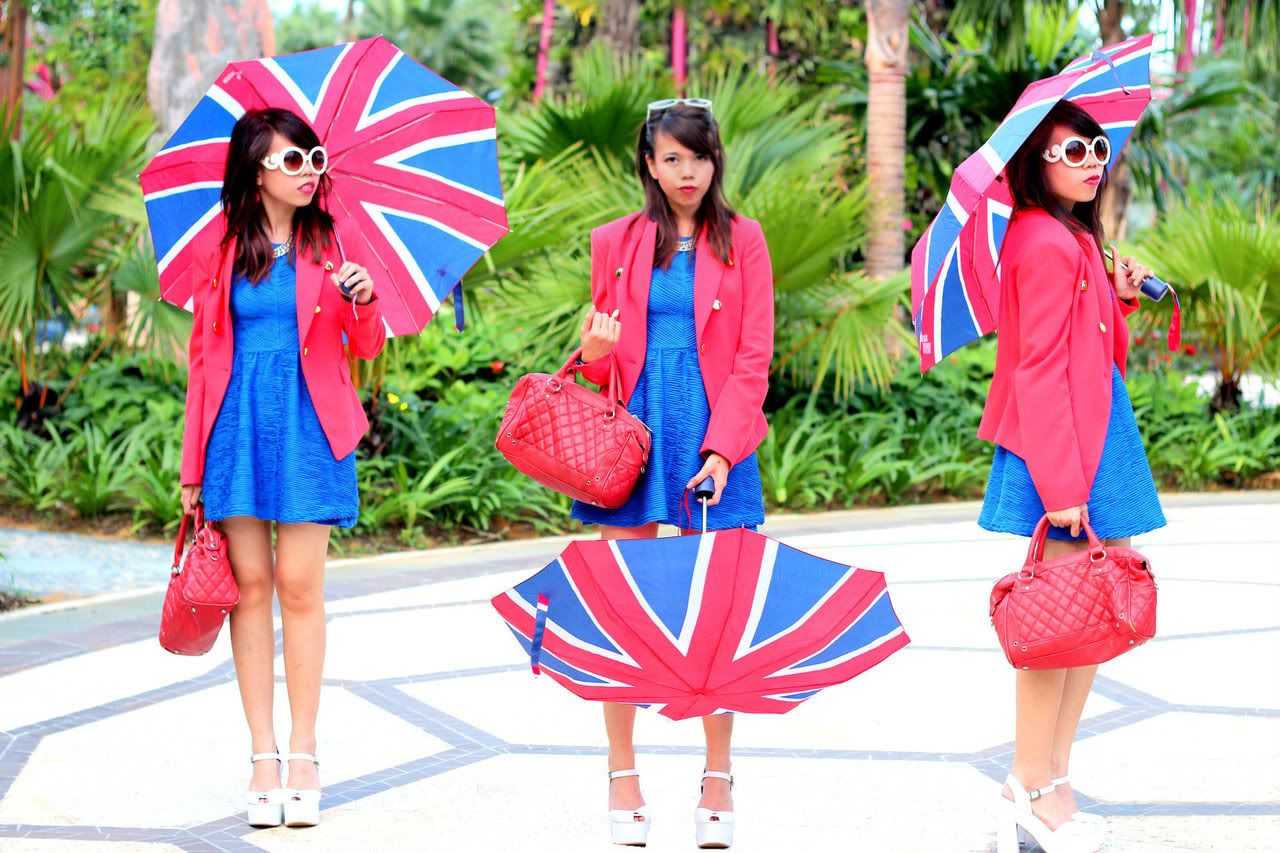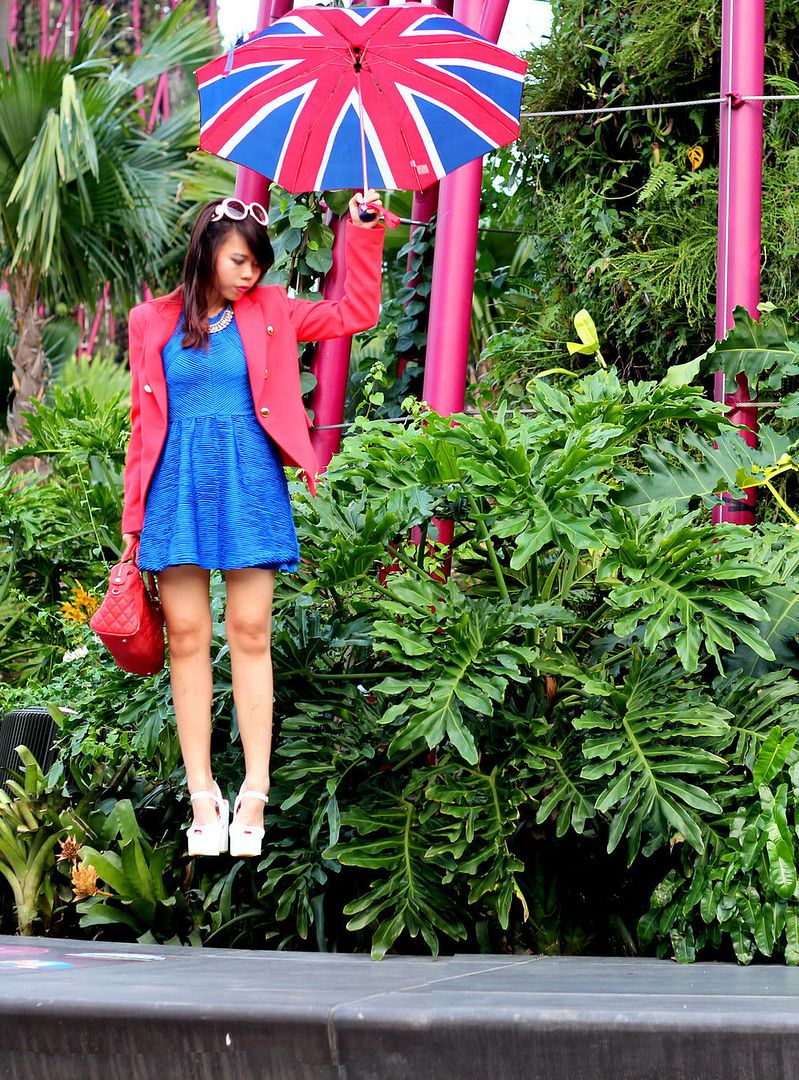 Topshop textured dress / Mango blazer and quilted handbag / Forever 21 necklace / Jeffrey Campbell x Wildfox Lonestar heels / Topman umbrella
Hi guys, I've now officially ( and finally ) mastered the art of levitation. No jumps needed. Just tricks. You can also say that I've perfected the art of replica. Basically, this post is mainly potrays the 'magical tricks' I've learned a few days back, thanks to my fabulous Dear N. I am utterly in love with his brolly, which he'll always keep in the car though I'm partly sure that he bought one in this design cause he knew I'll love it ( and also to make me jealous that he has an awesome brolly but I don't ). Love it so much that I geared up all my excitement and channel them into decking myself in Union Jack colours. If only umbrellas can fly you to the destination of your dreams. London for me, that is.
These are so fun to do, and I'll definitely be back with more of such pictures!
-
Photos by Nazri S.