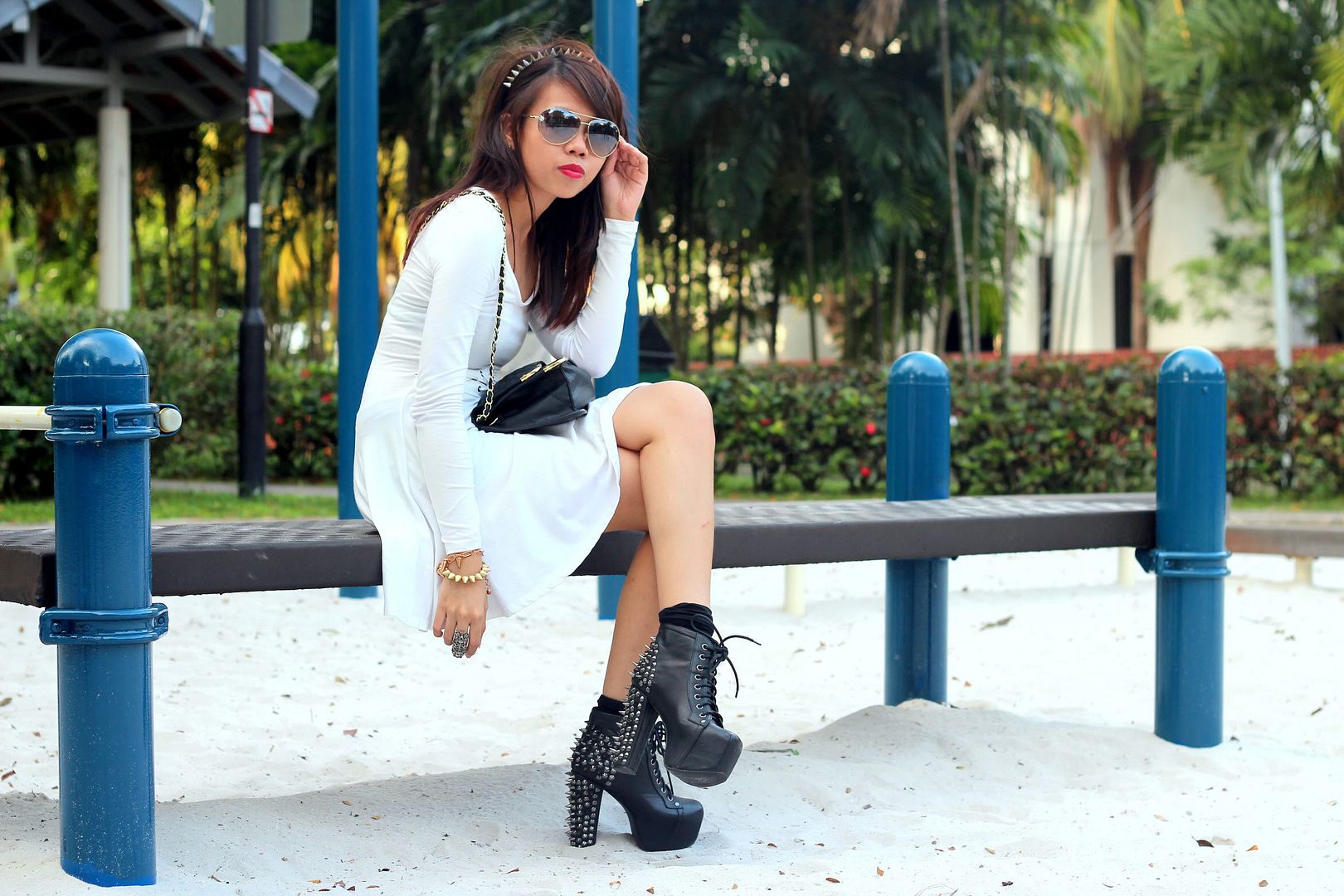 Nasty

G

al lace

d skater

dress / Jeffrey Campbell CMYK Spike Lita / ASOS quilted bag / F21 armour ring / Vintage sunglasses / The Editor's Market spike hairband / Spiked bracelets

You see the scratch marks on my legs? That is what happens when you have a fat diva cat. Anyway, this is the 2nd time I've worn this dress and I'm still head over heels with it. I just love how it's long sleeved and the laced up part makes the whole look more detailed than just plain simple. The first time I wore it, I was all decked in white cause I wasn't really in the mood to dress up that day so I looked more dainty and pulled off a more girly look with my Jeffrey Cambell x Wildfox Lonestar heels, F21 pink sunnies and white Coach bag. This time round, I decided to spice it up with spikes all over. So which look do you like more, Bad ass with spikes or Good girl? You decide.

Most importantly, yes I was at a playground which still has sand as its flooring. It's basically almost impossible to find these kind of playgrounds here anymore. I too, wouldn't be surprised if this is the last one in this too-advanced little island I'm living in. Thus, I deem this sandy playground the last of legends.


-
Photos by Eli S. and Sylvia W.