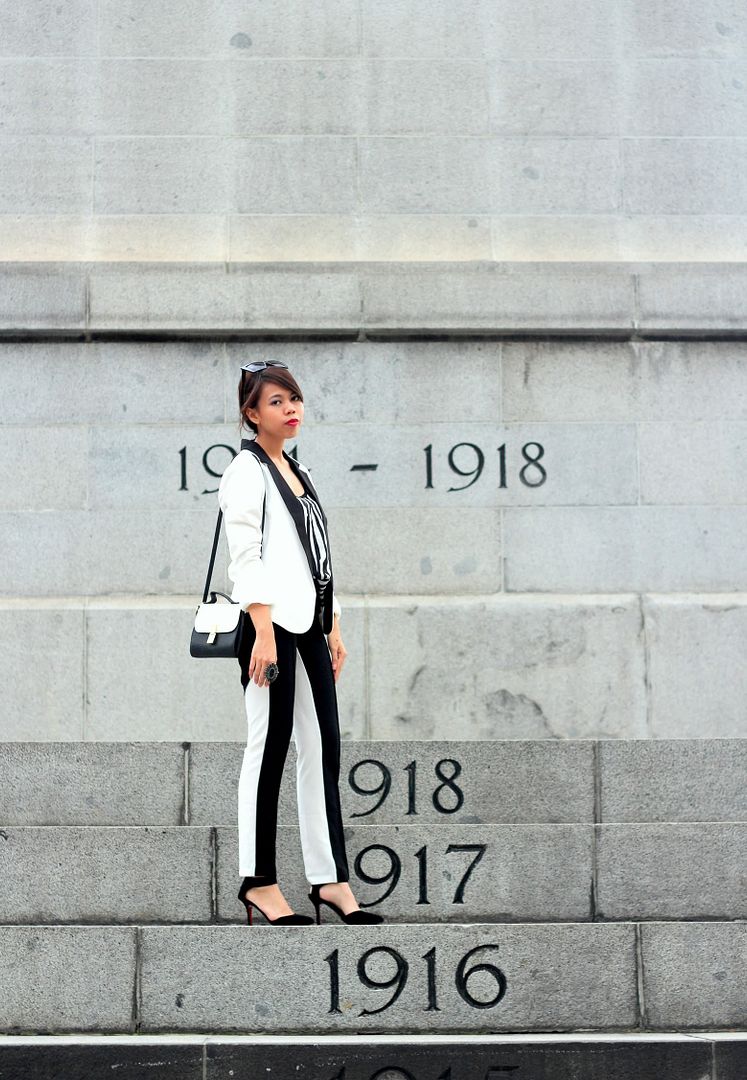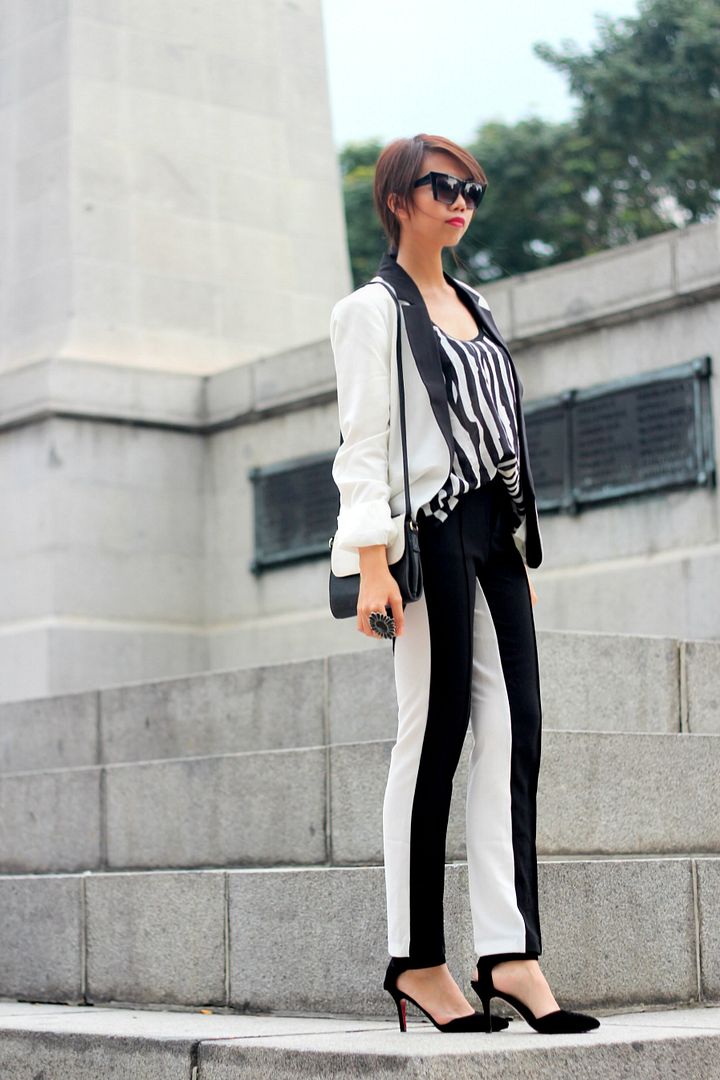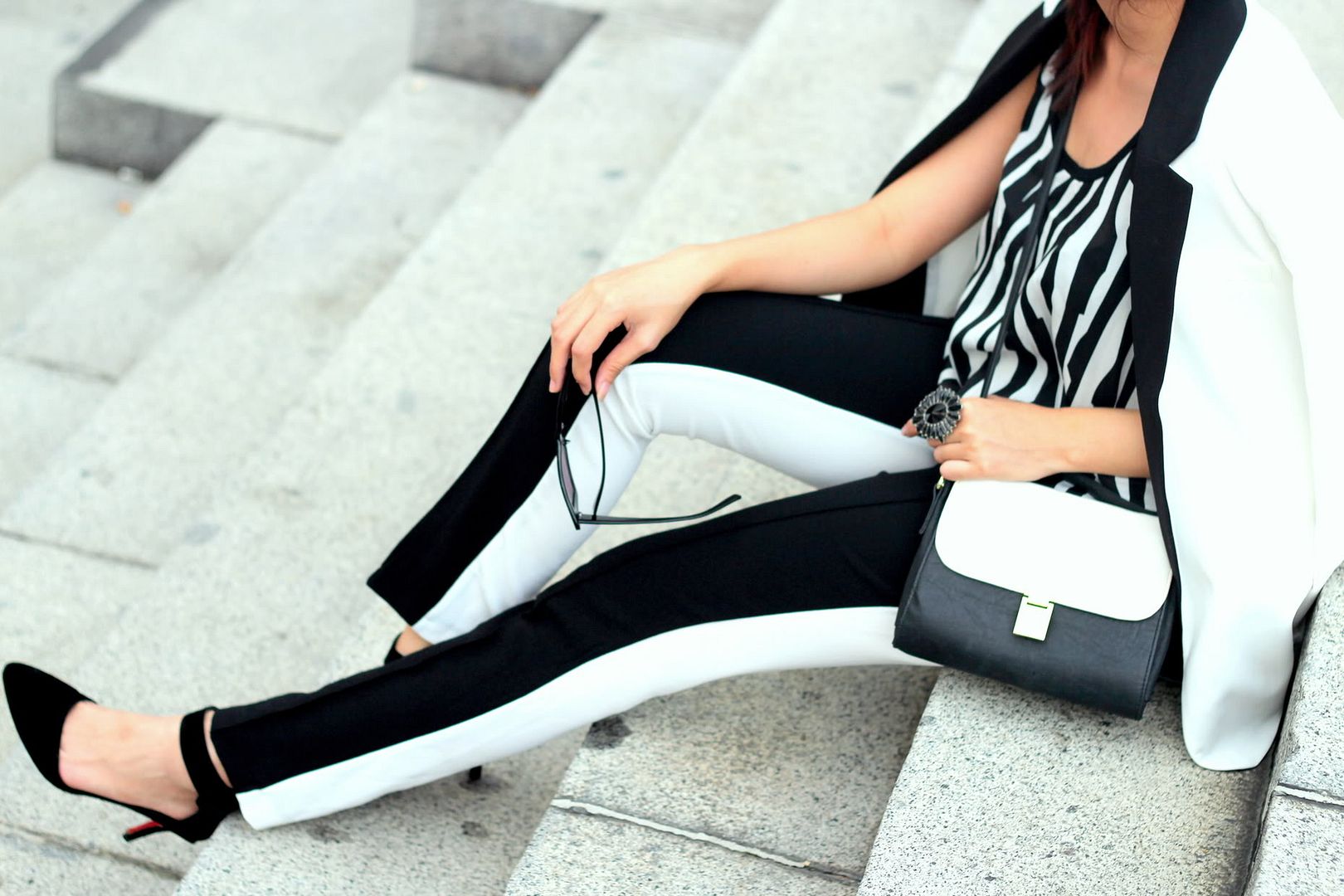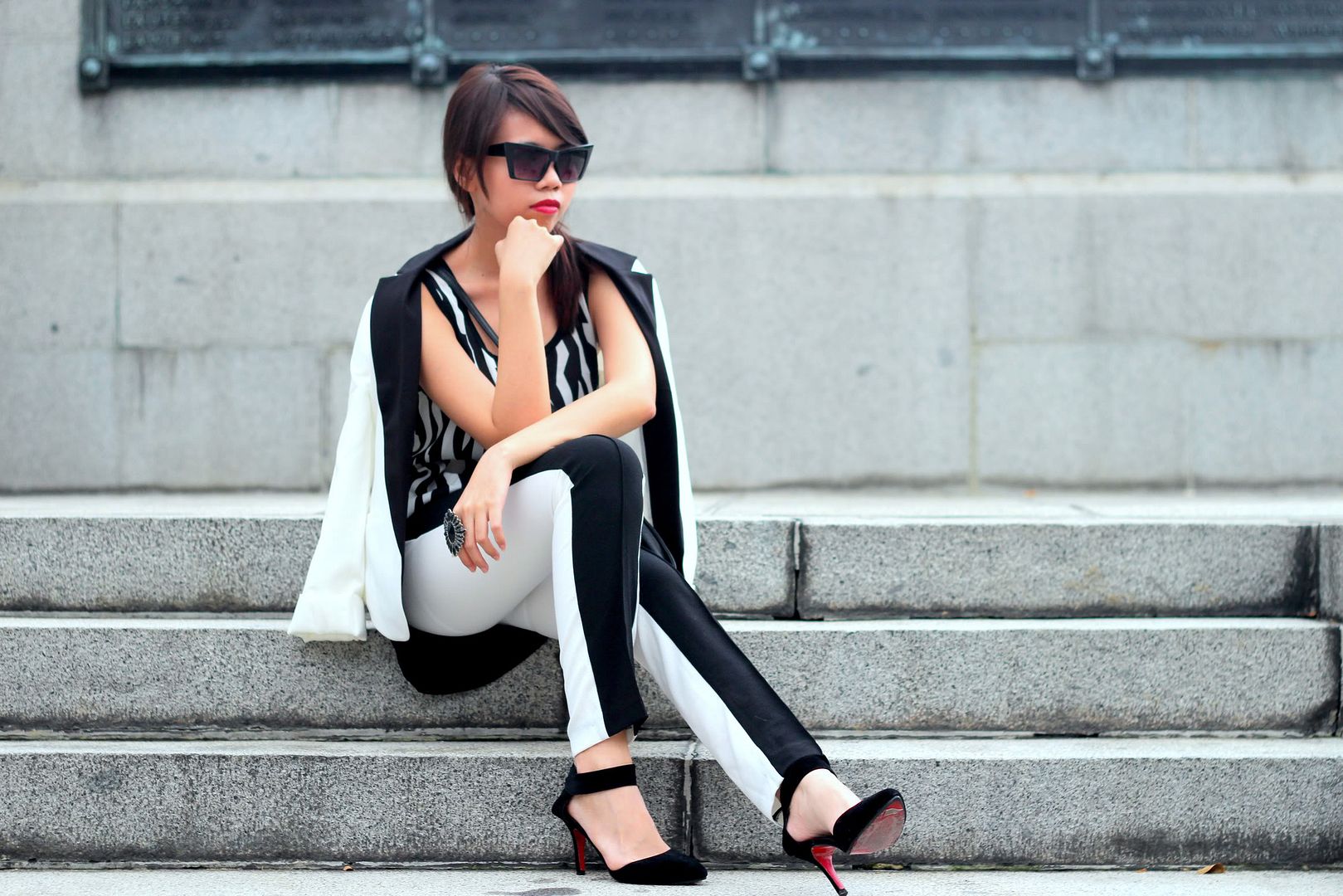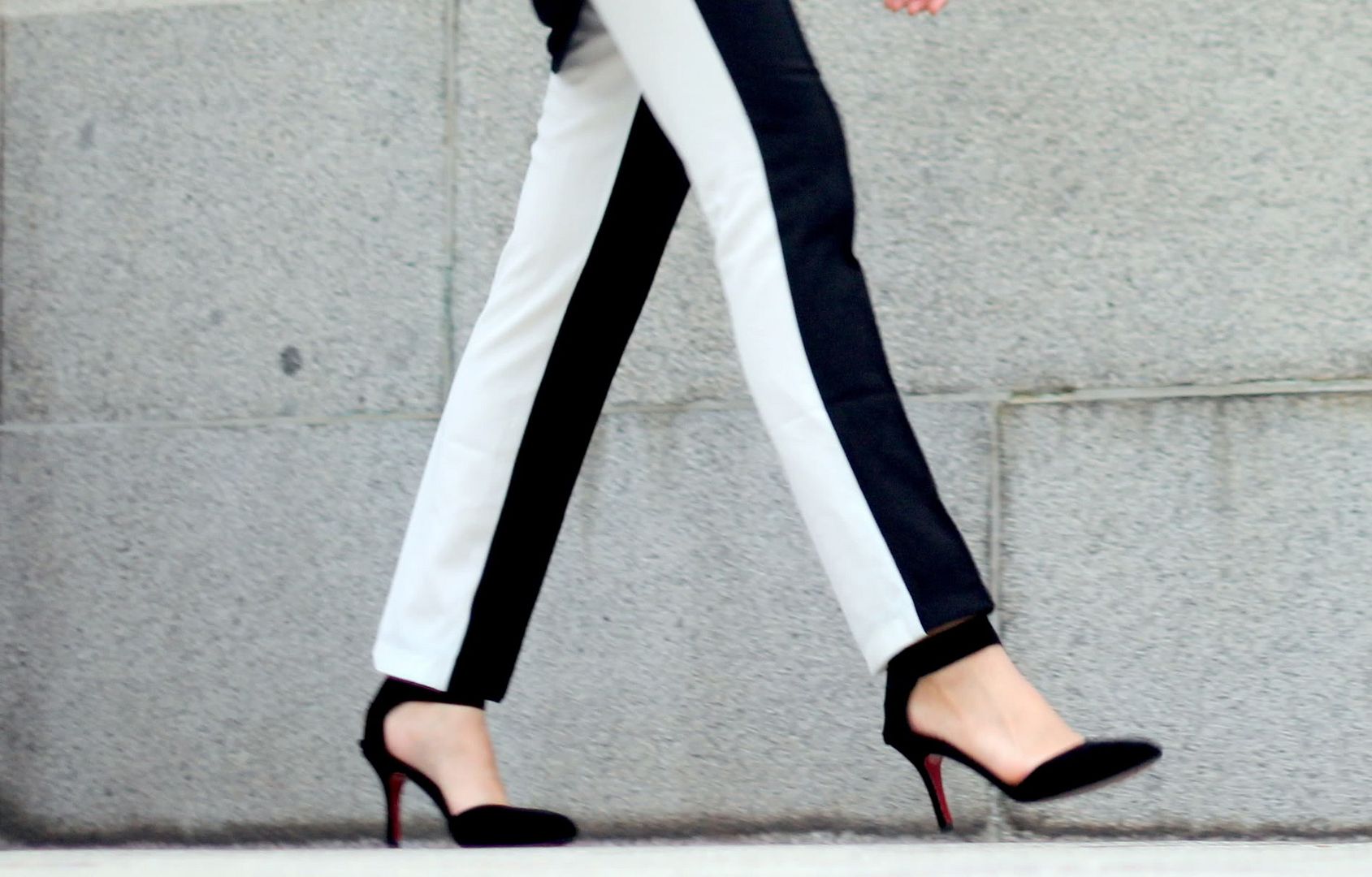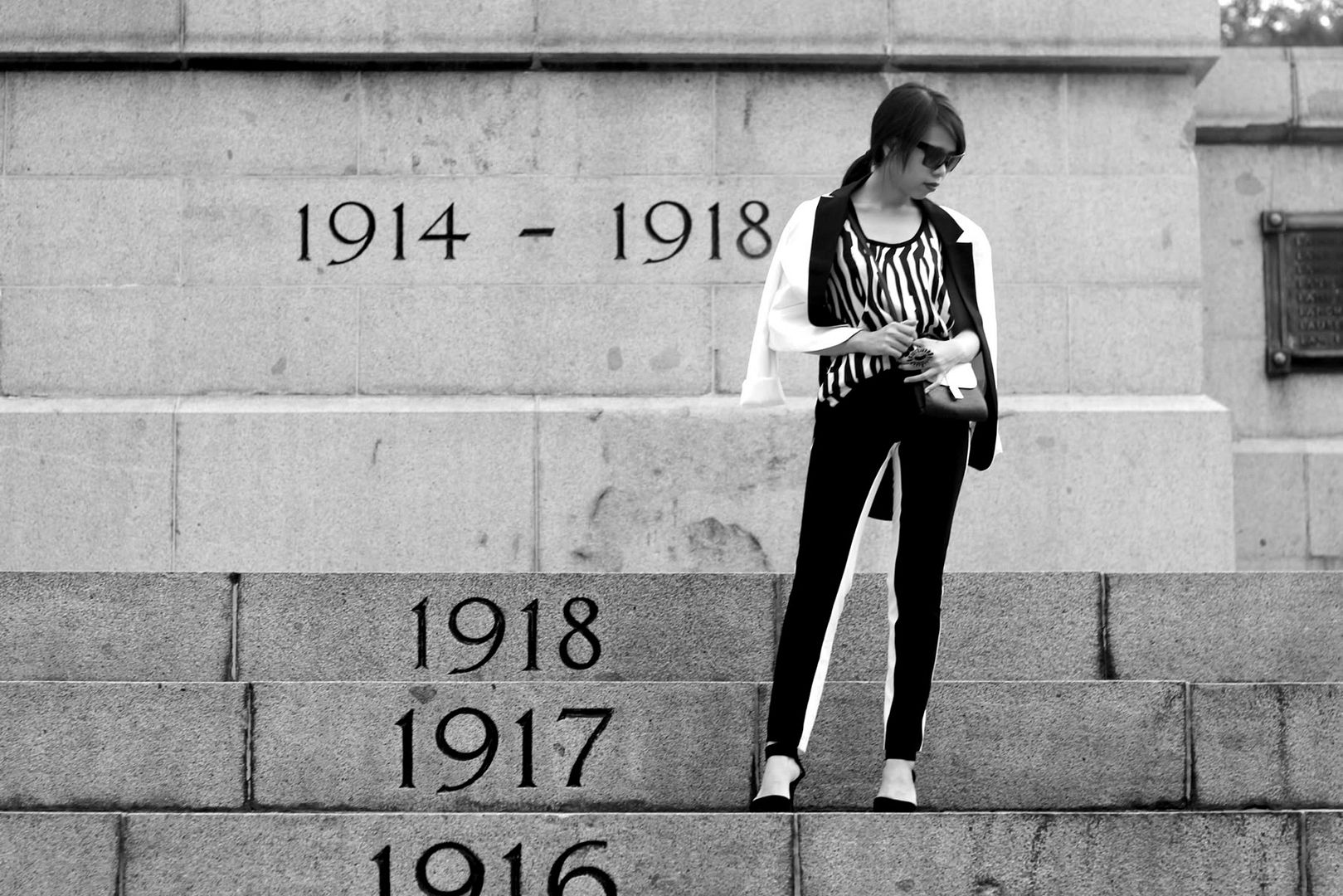 Mphosis zebra top / F21 contrast blazer / Dorothy Perkins contrast bag / Black & White contrast pants & heels c/o Eleventh Parade / ASOS shades
The minimalist who stands on the edge of the future? Neh. Some of my friends told me I looked like a prisoner that day while some told me I looked like Michael Jackson. In that case, GOOD. It means I can pull off two looks at once.. or so I feel. Okay, another
Fall 2012 trends
that I attempted which is the chic woman in suits trend. I apologize for taking a long period of time to cover all the trends to the extent that Winter 2012 is soon going to be over, haha. Well, that explains why I'm in monochrome colours - Guess what, we're about to be in time for Spring/Summer 2013 monochrome sleek and chic trend. Now, I'm relevant in two separate trends! Suiting up for the sake of the Fall trend 2012, and in black and white for SS 2013.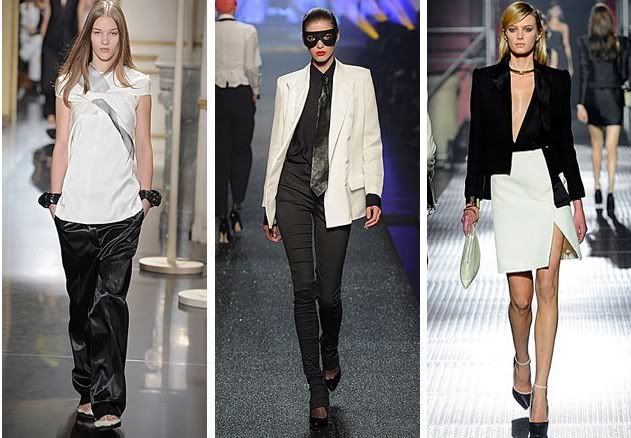 Totally lovin' the contrast pants and heels that
Eleventh Parade
sent over. Unfortunately, it's now closed at the moment because Florence, the lovely owner, had to focus on her uni exams first. Don't worry people, it'll surely be up in no time! Maybe I'll announce again when it's up and running.
With that, I pronounce the 'Suit up, Man' trend checked.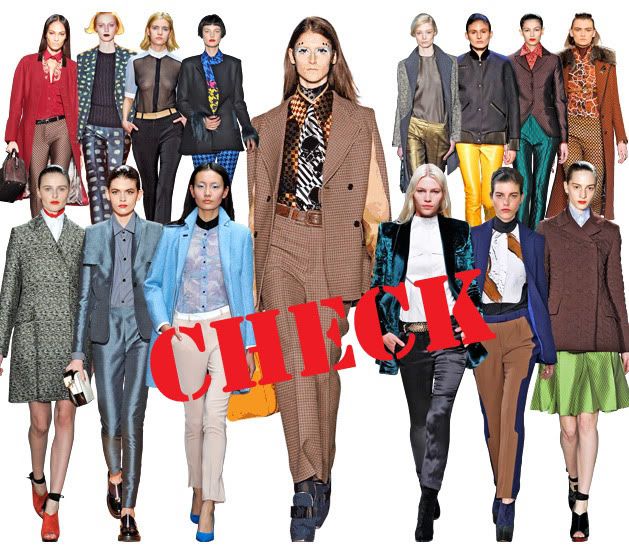 -
Photos by Chloe G.