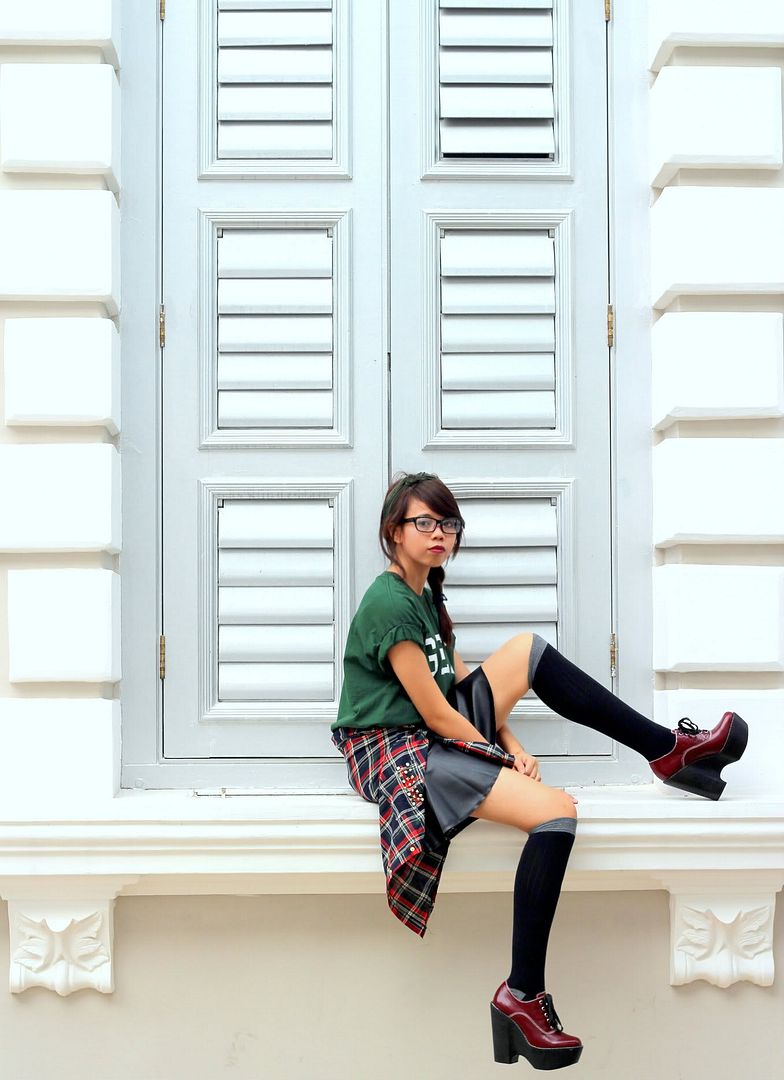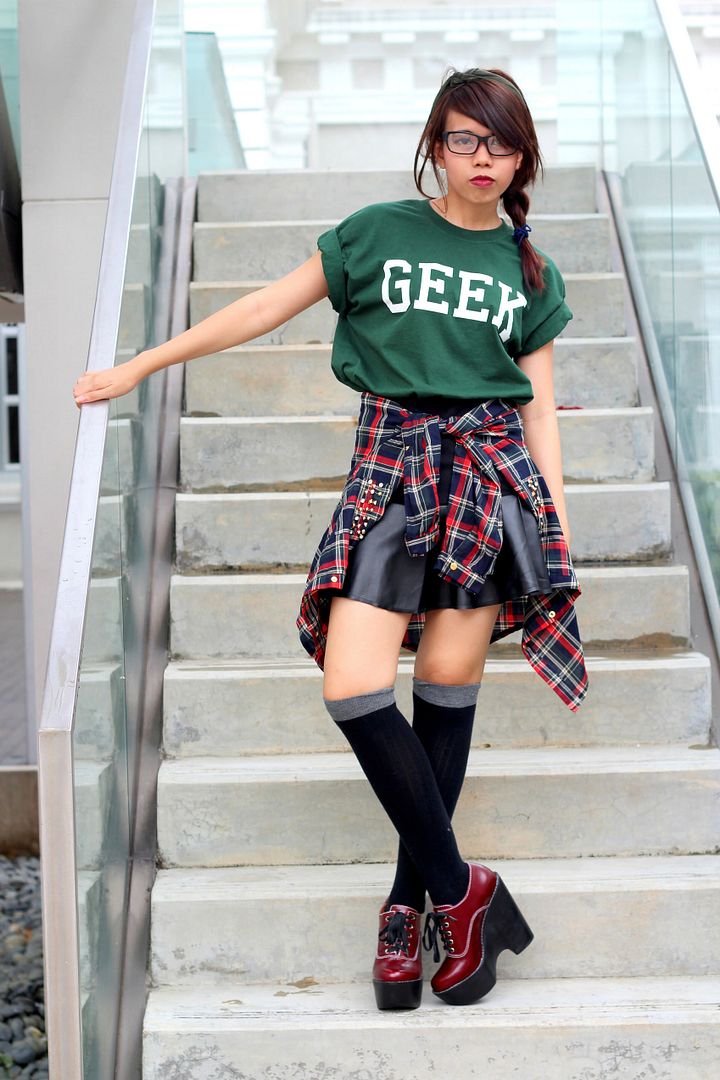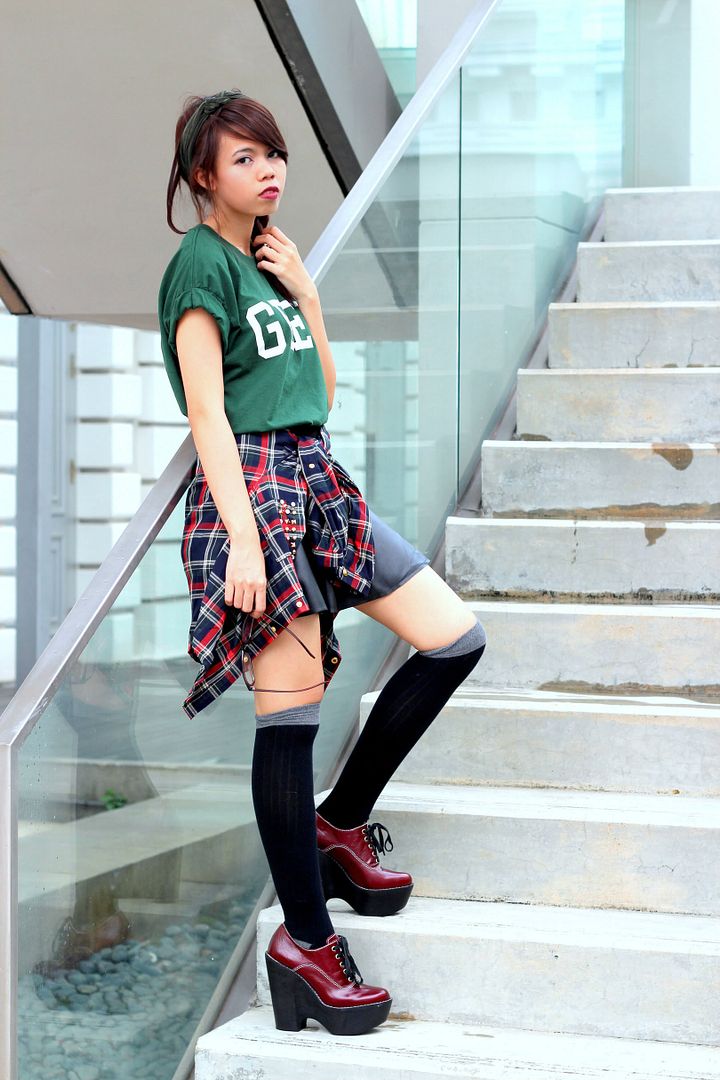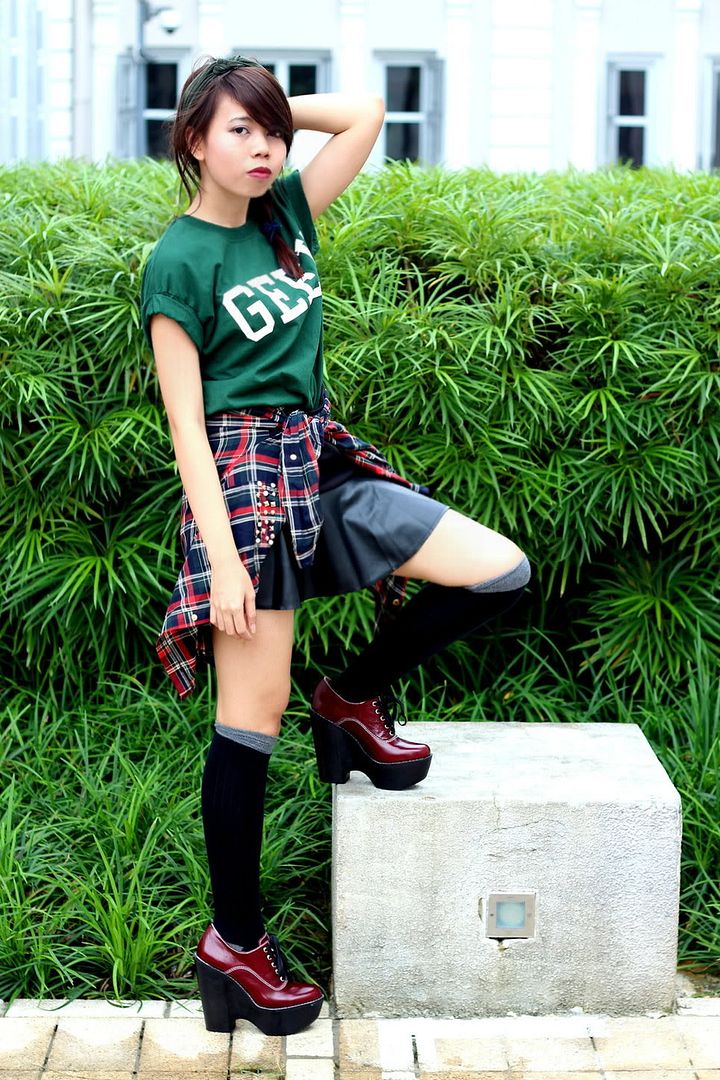 Topshop Geek Shirt / YoungHungryFree Woves Skirt / The Editor's Market checkered studded shirt / F21 hairband / ASOS ribbed socks / Jeffrey Campbell Tardy Lo
I've never so much dressed up looking grunge. Probably it's because I really don't think that l'll suit that 'genre' of apparels due to the fact that I've been told several times that I can never achieve the fierce look and that I've a baby face. However, Jenn from
Clothes Encounters
( myfavourite fashion Vlogger ) has totally inspired me too. Well, she has a feminine face too but could totally rock it fabulously. Therefore, I succumbed to this.
Totally loving the cute 'Geek' shirt I got at Topshop and one of my new pairs of Jeffrey Campbell shoes I scored during the Black Friday sales from Nastygal at an extremely crazy price which was originally 200+USD. Bravo to thyself for being patient.
Guess who's back snapping my outfit shots? He, who also got the 'Geek' shirt from Topman, which I think is cooler than mine. Stealing that cute shirt from him one day is definitely a must.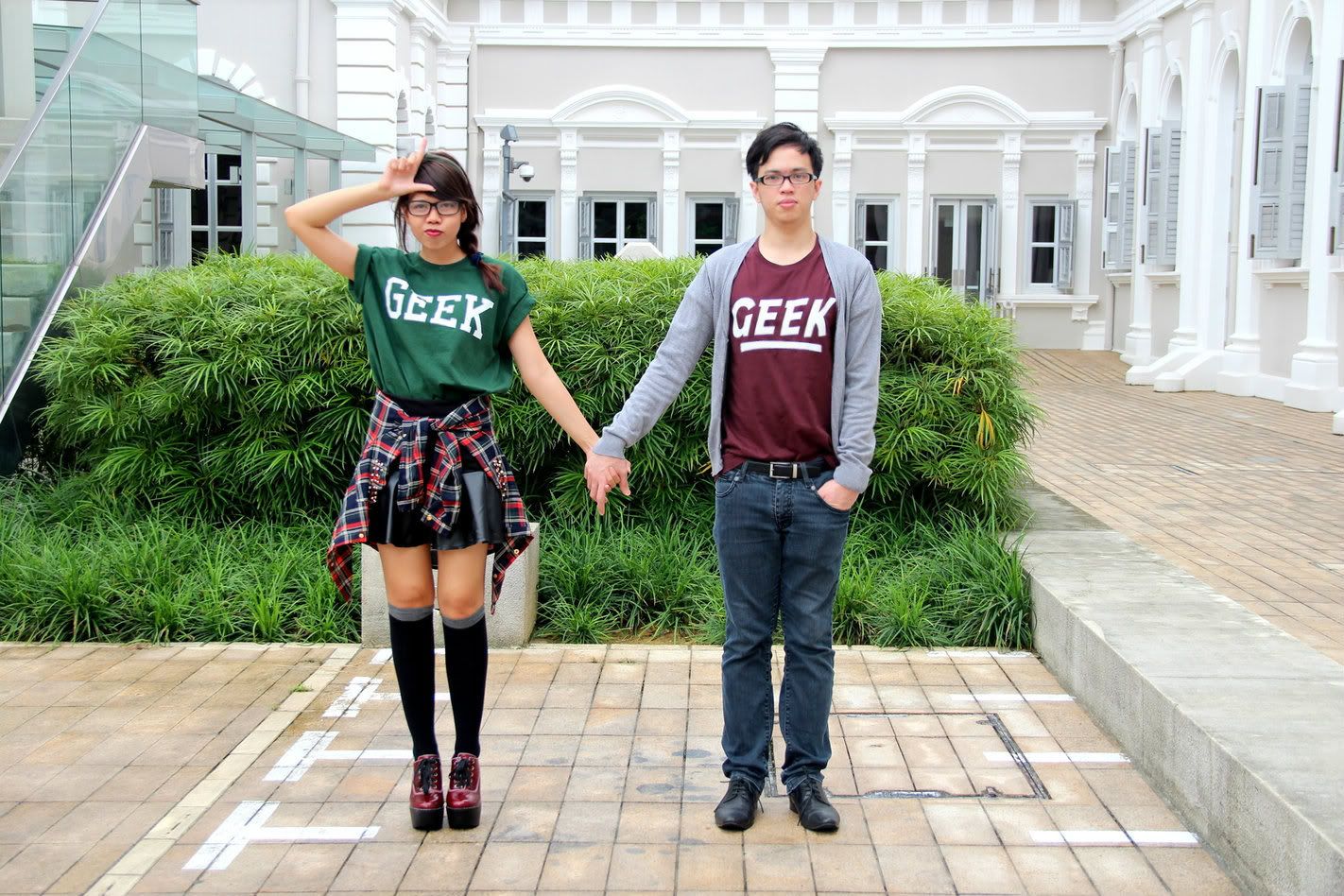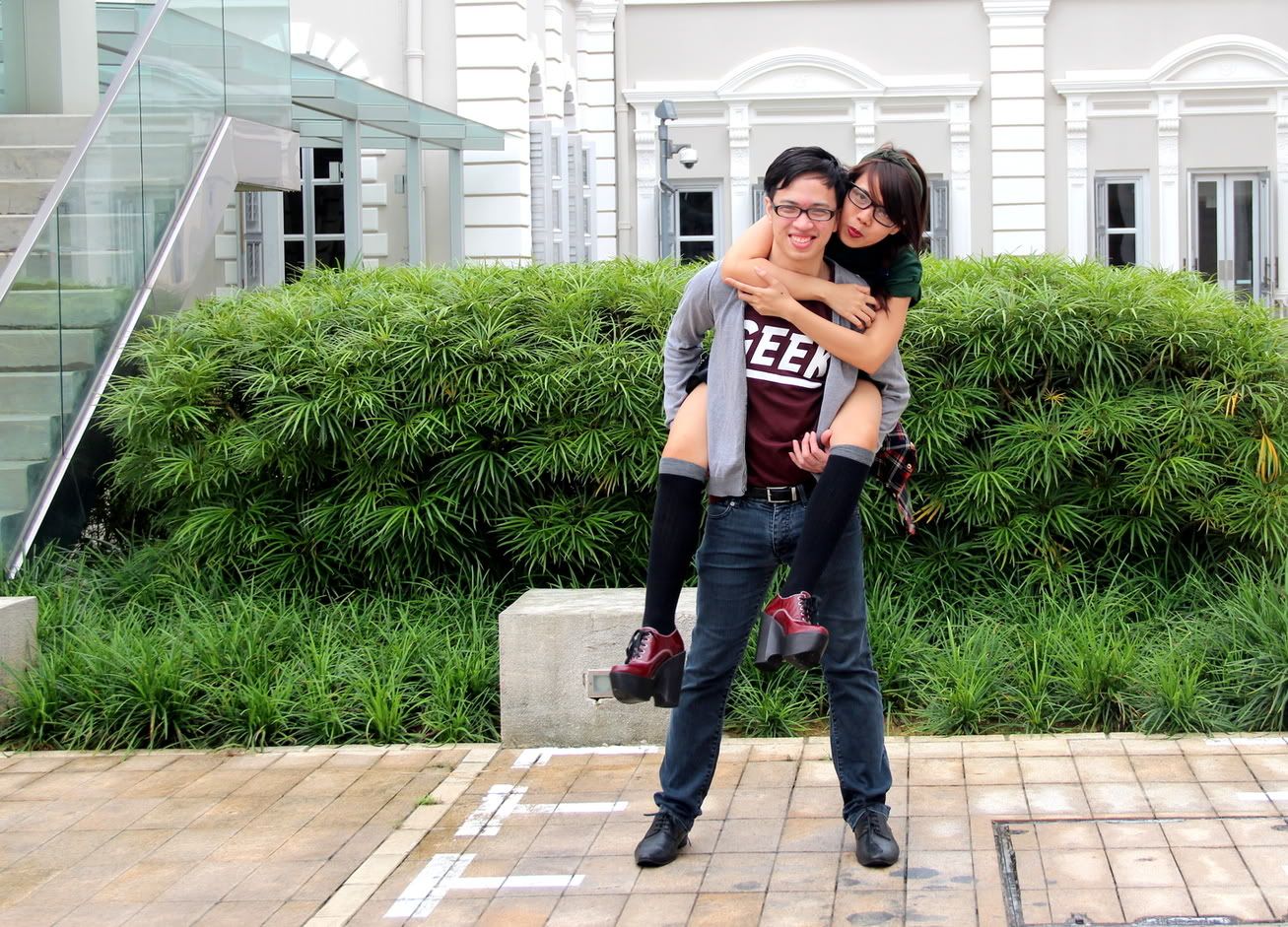 After which, he claimed that I'm getting heavier. It's okay, I still love you dear N. Geeky or not.
I still think he looks more Chinese than ever in those glasses.

-
Photos by Nazri S.