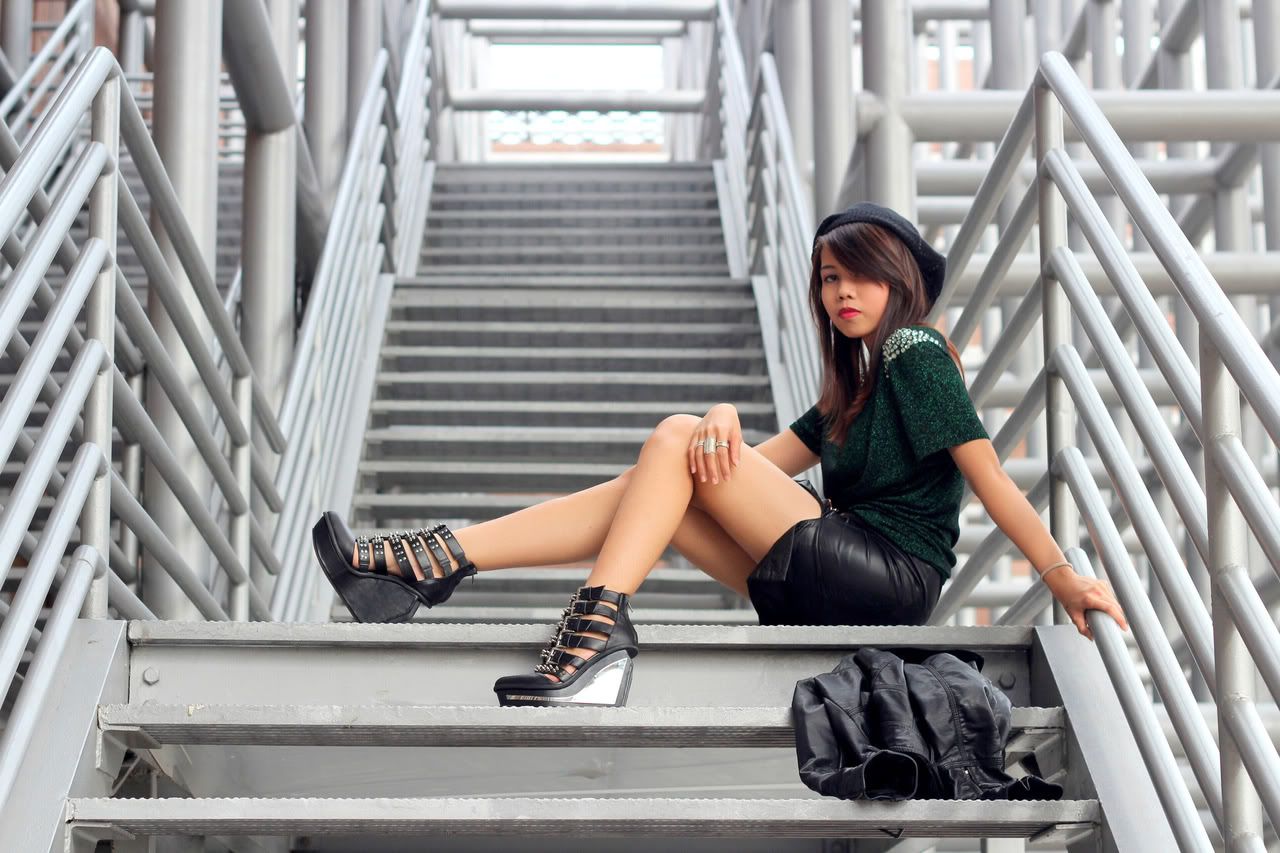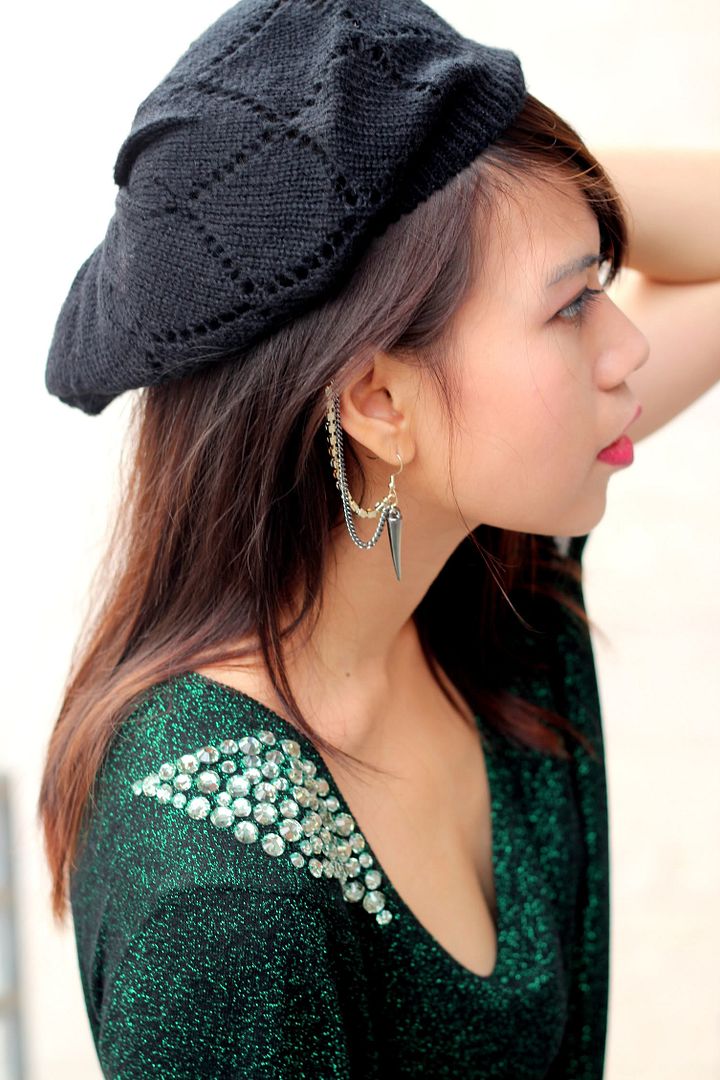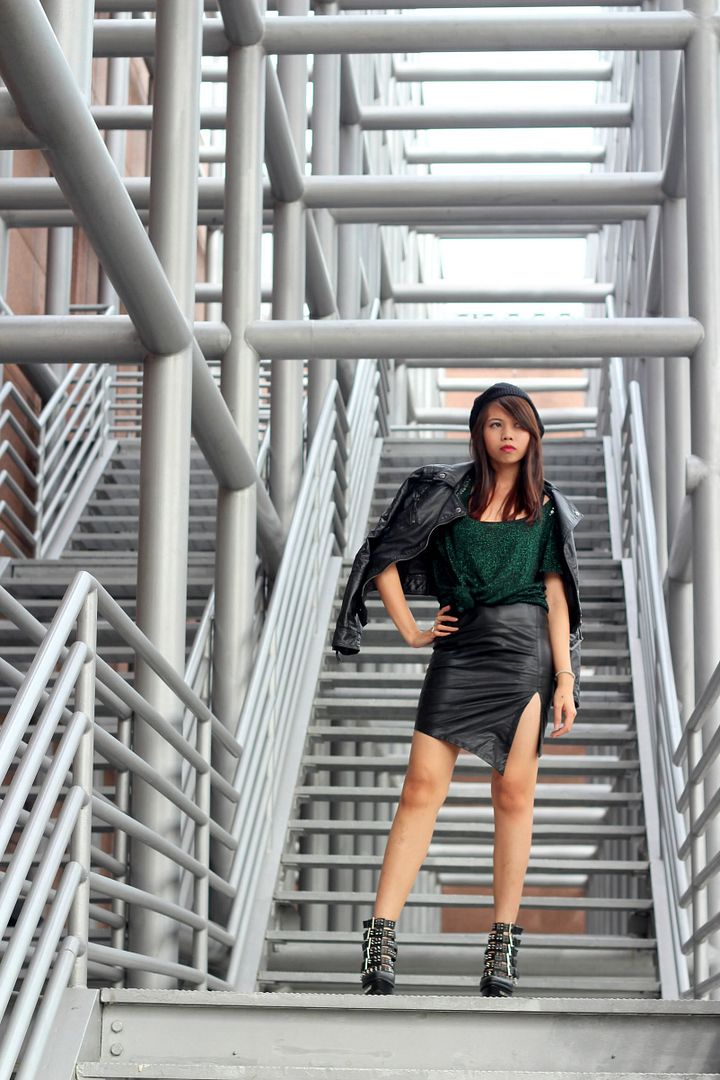 Well, here it is, my assemble for post-Christmas and also the last outfit post for the year. I do look like a Christmas tree too with that shimmery green top, don't I? Also, I got mail from the lovely people from
DeathByStyle
too and knowing me, the ultimate sucker for asymmetrical apparels, this skirt totally made the cut for an awesome Christmas gift, though I don't celebrate it. Loving the details and material of the skirt to bits. Thank you girls! Paired it with my new love of all Jeffrey Campbell pairs, and I felt fabulous.
2012
- the year to remember because that's when I've finally gathered every ounce of courage and confidence I have and support from my rocking family, friends and my dear N. to establish a fashion blog. Having truckloads of fun joining this bandwagon and even though FTF's only about 7 months' old, I already feel blessed with all the sponsors and fashion invitations I've received ( some of which I've still yet to blog about, procrastination's fault ). Above all, I'm really thankful for the new friends I made especially via Instagram and whom I've also met up with, who are all definitely for keeps. That also includes meeting other fashion bloggers and getting to know them better, which at times still feels amazingly surreal to me. Last but not least, thank you so much to all you readers for keeping up with my humble blog! FTF will be zilch and meaningless w/o you all, I swear. So here's a toast for the upcoming New Year ; I bestow upon myself, the holder of my own vows, to keep FTF alive and as interesting ( upcoming videos etc. ) as possible! *Ching* Haha this is so lame and cheesy but I mean it. Happy New Year and keep on rocking, crazy cats!
❤
-
Photos by Audrey JC.
Tweet me @masturahkay.
Follow me @masturahkay on Instagram for more updates.
XOXO
Stay Classy,