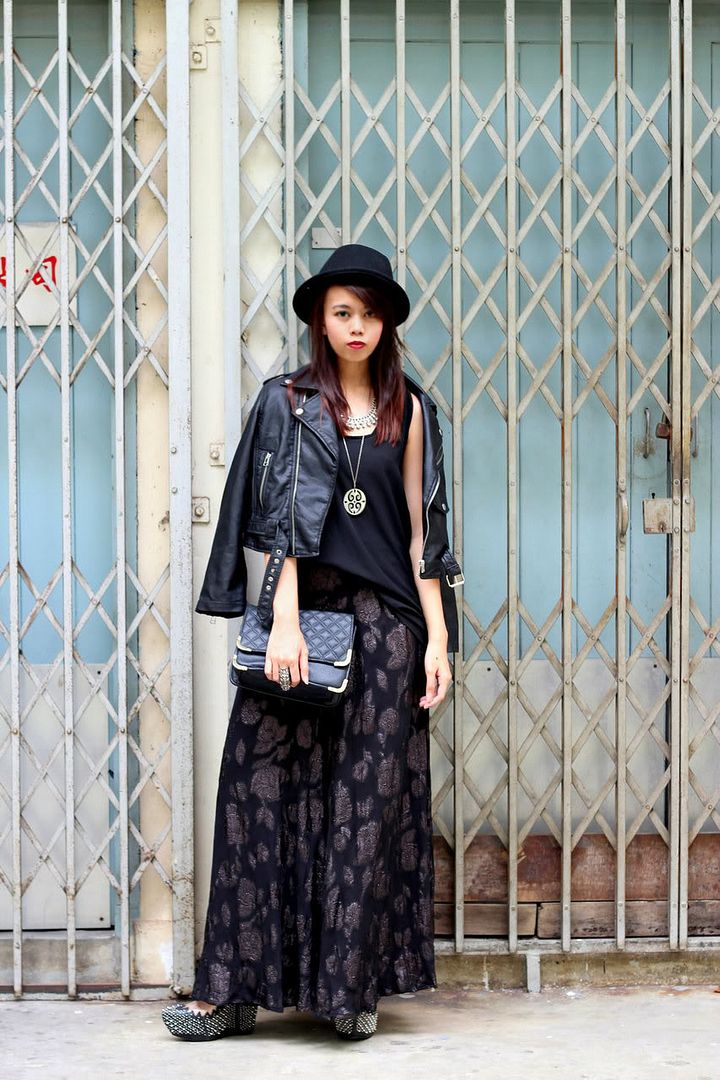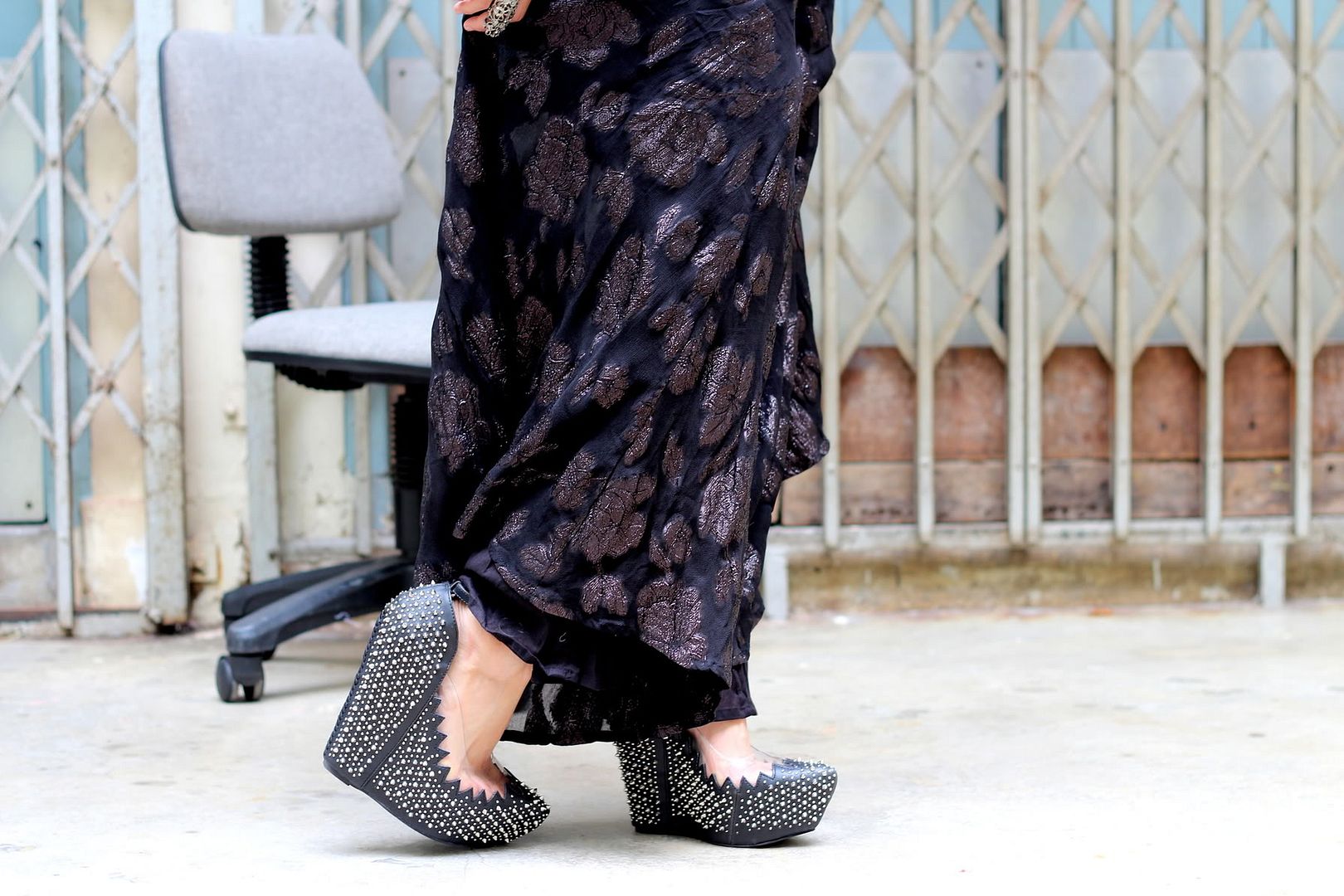 Mango top / Topshop flare pants / Nasty Gal moto zip cr

op

jacket / H&M hat / Jeffrey Campbell Audrey Spikes wedges / Forever 21 neck
piece and
Avada Kadavra

,

I look like a full-fledged witch, don't I

? Well

, congratulations to you, for you survived 'Dooms Day' up till now! Of which I heard it got 'postponed' to 03 September 201

5? Srsly? Meh, Don't believe any of that!
Okay, enough digression. This is my outfit to TheScarletRoom's flea that day. I managed to grab a whole lot of stuff at such a fantastic deal! Totally love the interesting landscape they have in the building itself so my best friend decided to shoot my outfit post ri

ght there.

I may not have shown you the true beauty of my new favourite leather jacket from Nas

ty Gal

as the humidity level was on a roll on that day despite the drizzle but I'll definitely take another outfit shot

with it.
In the mean time, are you guys aware of the recent revelation of Gossip Girl? Whether it's a yes or no, I'm gonna make a tribute on it in my upcoming post. Duh, you can say as if you totally

don't

see this coming from me, the Gossip Girl series fan. Heh. Wait for it and I'll see you here again soon. Ta-ta lovely ones and have a ball shopping

and going broke for your beloved ones this year end!
-
Photos by Nurjihan D.