Berry Wine : Alike any other year, Burgundy will always be back as the main colour pallete when it's time for Fall. The shades of pallete imcludes grape, red wine and oxblood.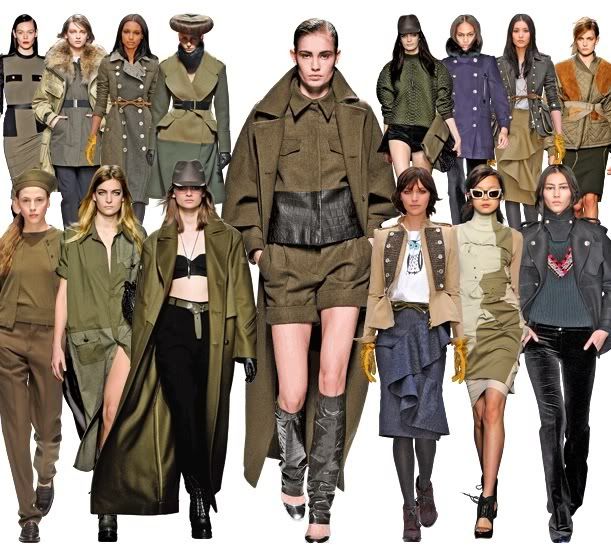 Military Action : It seems that the military trend seems to set off from Katy Perry's 'Part Of Me' video. One of which is especially the rocking movement of camo-printed apparels. In short, army gear with a twist.
Suit Up, Man : Women in men's wear. Modern. Sleek. Minimal. Edgy. Period.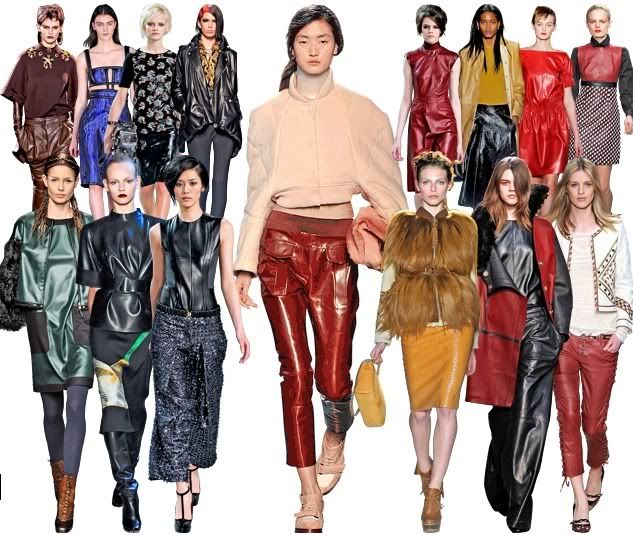 Leather Up : Always a timeless piece of trend. Not only normal black leather we're talking about. The fash vocabulary can extend up to oxblood, pastel-coloured and printed leather jackets.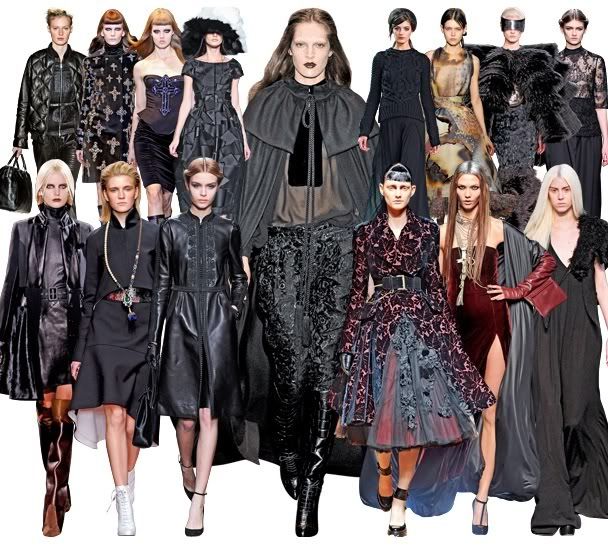 Rock in Goth
: Decked in storm-cloud colours, with burgundy 'vampy' lips, this trend complies with
gothic elegance and dark romance. Leather, lace and sheer will add a gothic touch to your outfit.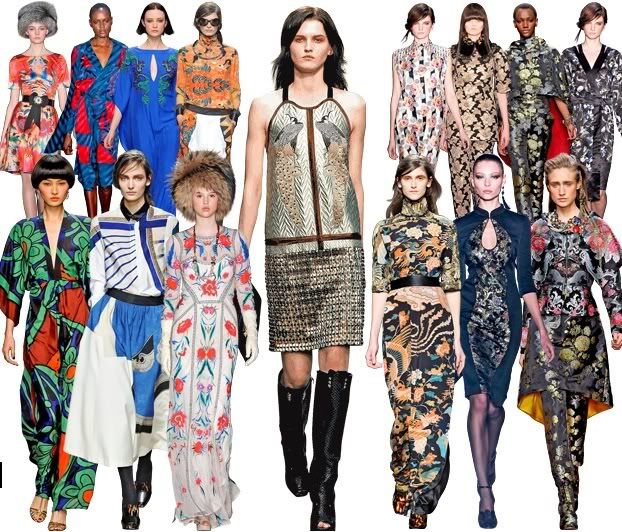 Eastern Opulence : Taking its cue from the Chinese empires of the past, Asian and Oriental inspirations are coming back with a bang with some thing silky, shiny, golden, floral, matched with statement jewellery / chunky accessories and all of that sort. Of course, Kimonos included.
Baroque Rocks : Dolce & Gabbana and Balmain has definitely set the lavish trend with an opulent style. Rich and intricate designs of embellished jackets and apparels will make one outstanding in a crowd, without a doubt.
There you go, a summary of the brilliant trends of Fall 2012. Let's get this kickin'. For the next few posts, I'll try my very best to dress up as many as the trends above-mentioned. For sure, do not expect my outfits to be as glittery and glitz and all that decadent as the pictures above. I'll twist it to street-style casual wear of course and something more... adequately wearable. Stay tuned!

-
Photos by and sourced from asos.com & style.com