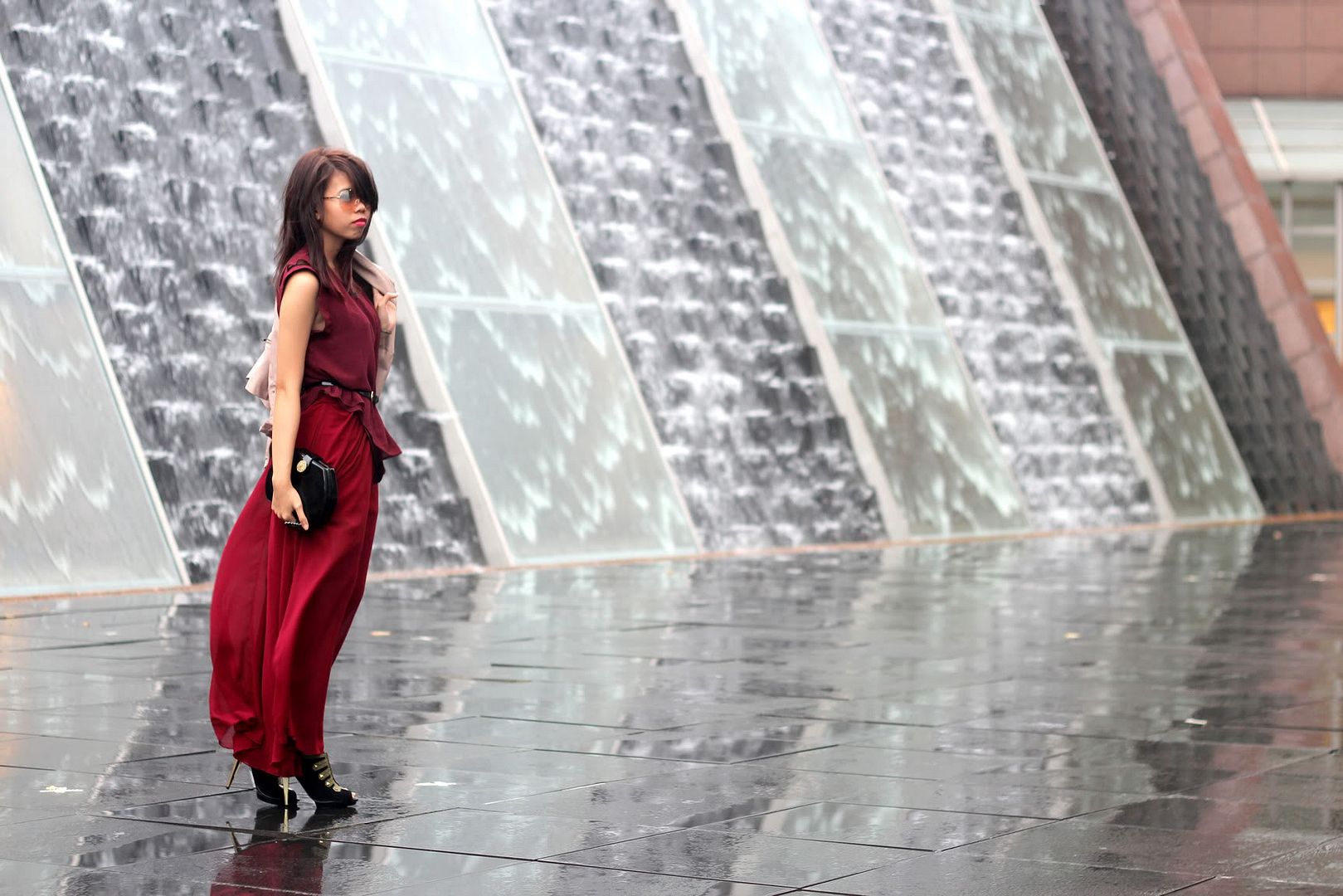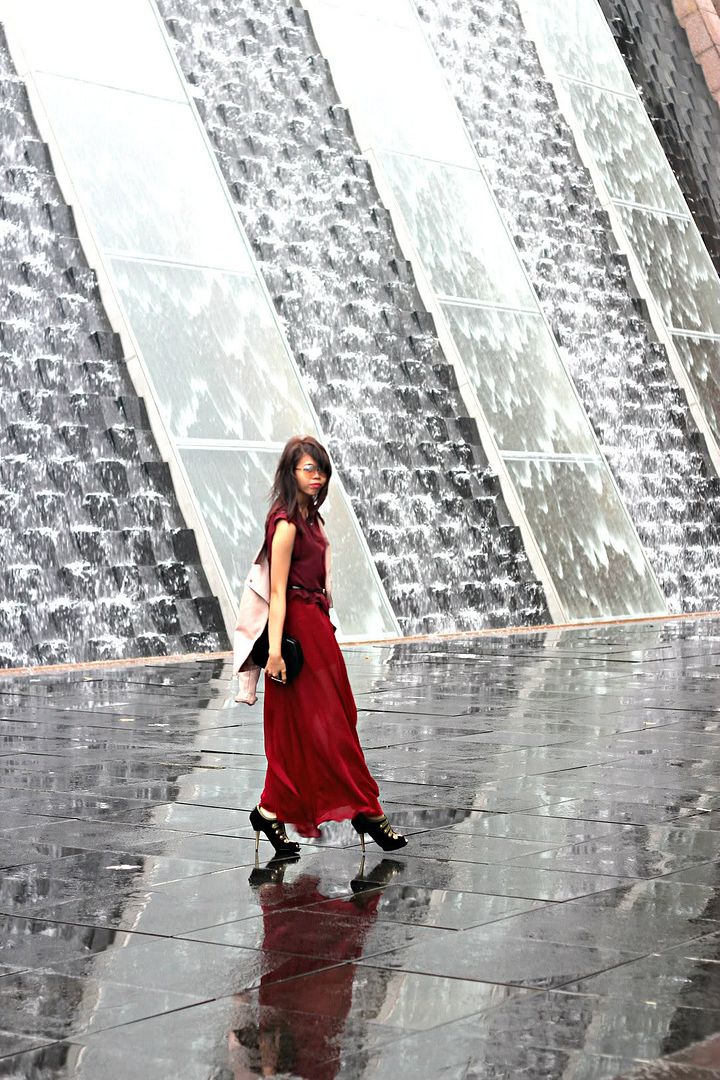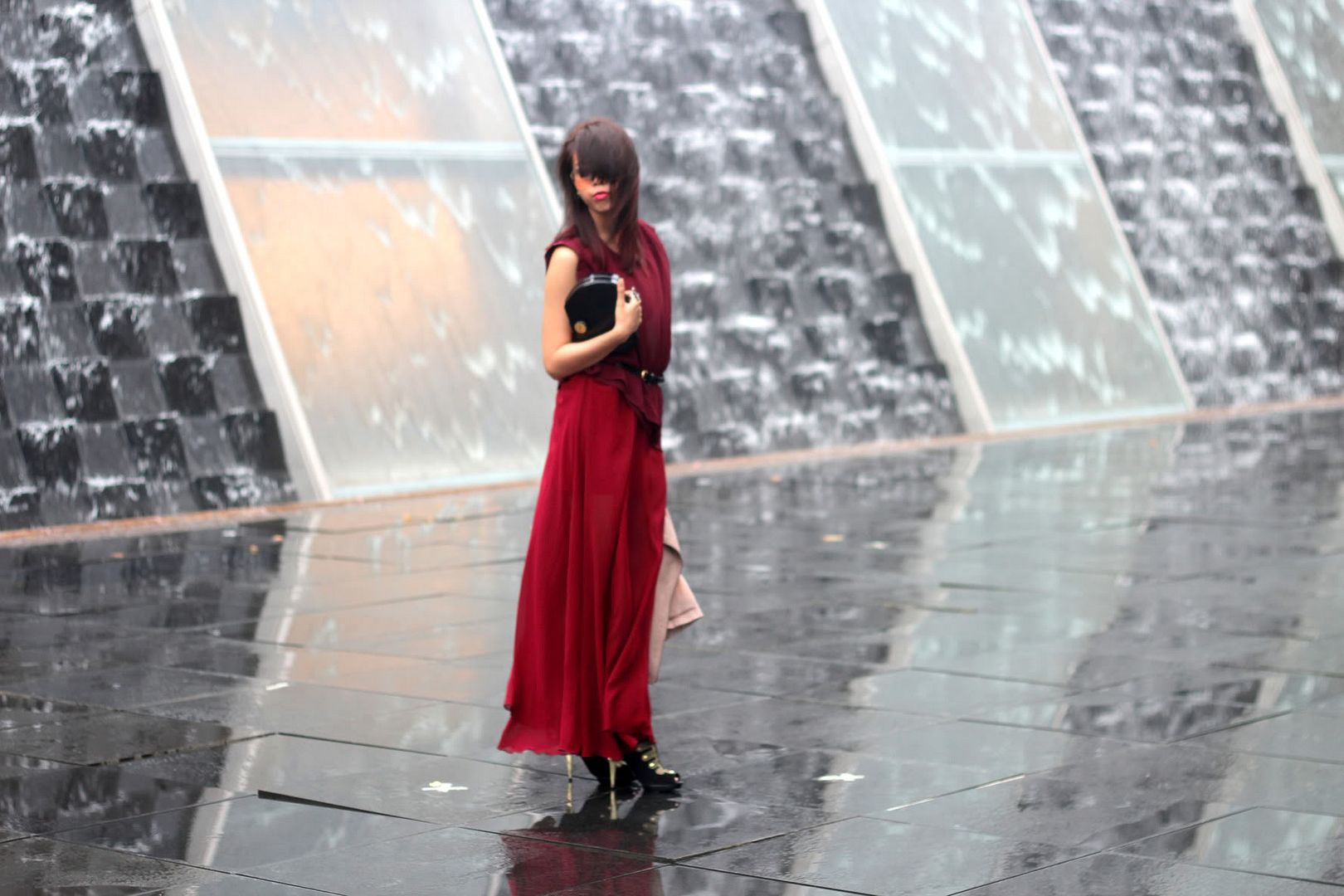 Slit Asymmetrical top / TheScarletRoom Wine sheer maxi skirt / Vintage clutch / Mango skinny belt / Forever 21 nude leather jacket / Forever 21 shades / Charles &Keith heels
Not that I'm wearing anything particularly velvet that day but this outfit shot was right after my best friend and I had a dose of our favourtie cupcake from our favourite cupcake shop. My favourite is of course red velvet! Thus, the title of this post. Swear my sweet tooth and random cravings for anything cake-related must be put to a halt or else I'll really look like a cupcake one day.
Anyway, that's not the main subject of this entry. I rarely shop at Charles & Keith for

shoes

but I headed to the warehouse sale with my sissy that day and oh boy, it

was

such a thrill to find this gorgeous pair of babies and I got it at such a steal. Dude, it's only 9 bucks!!! Found another colour in red too and bought it without much hesitation. Piece of advice,

i

f you find the same thing you like in two different colours and you can't decide which to

choose

and it's crazy cheap, you get both. No regrets, I promise. Also, another Fall 2012 tr

end checked!
-