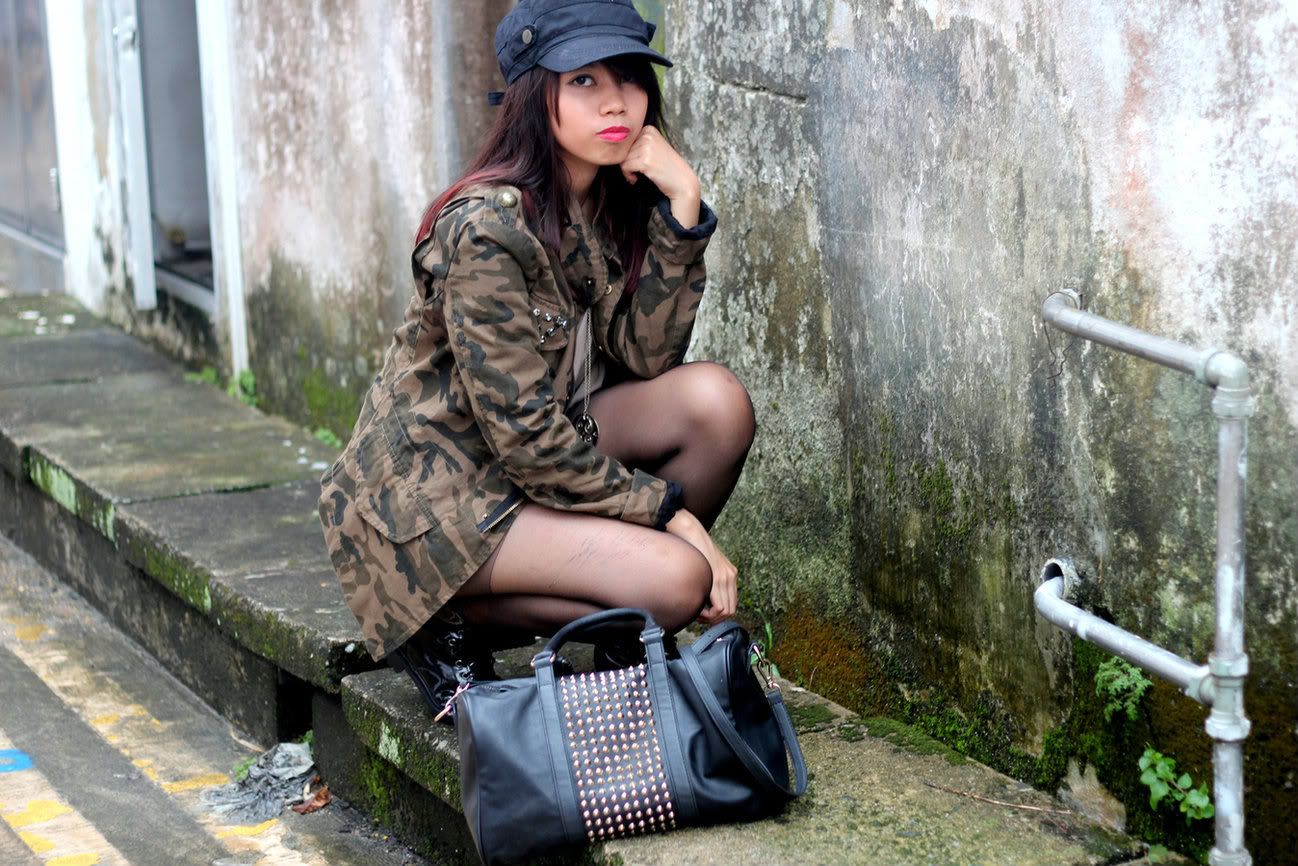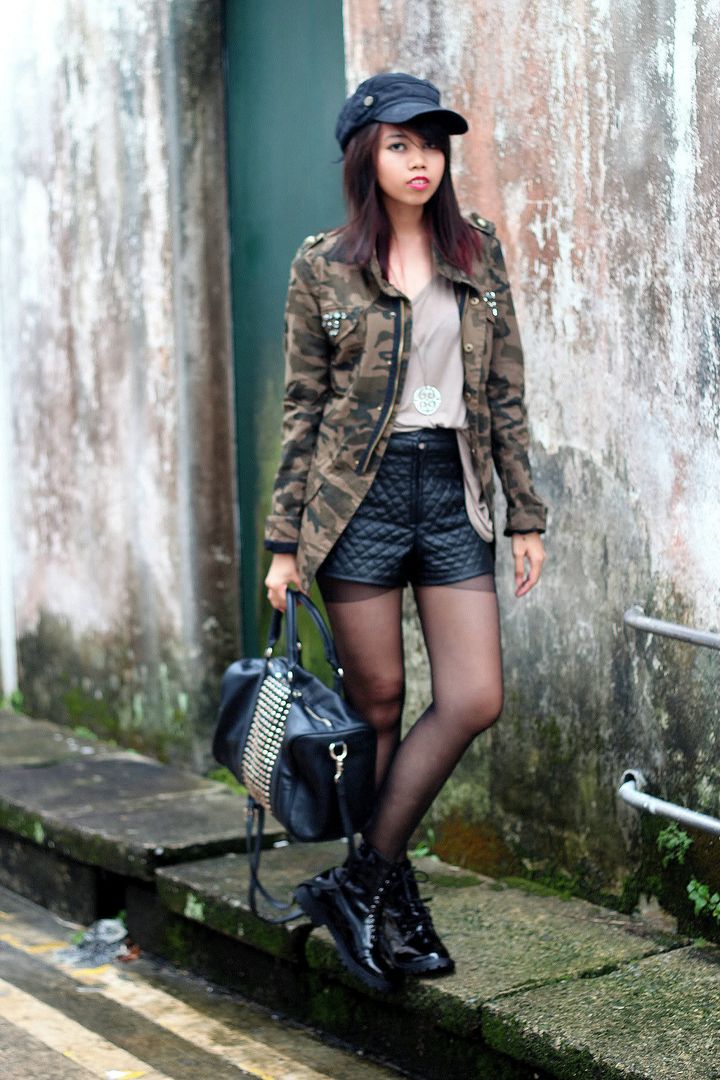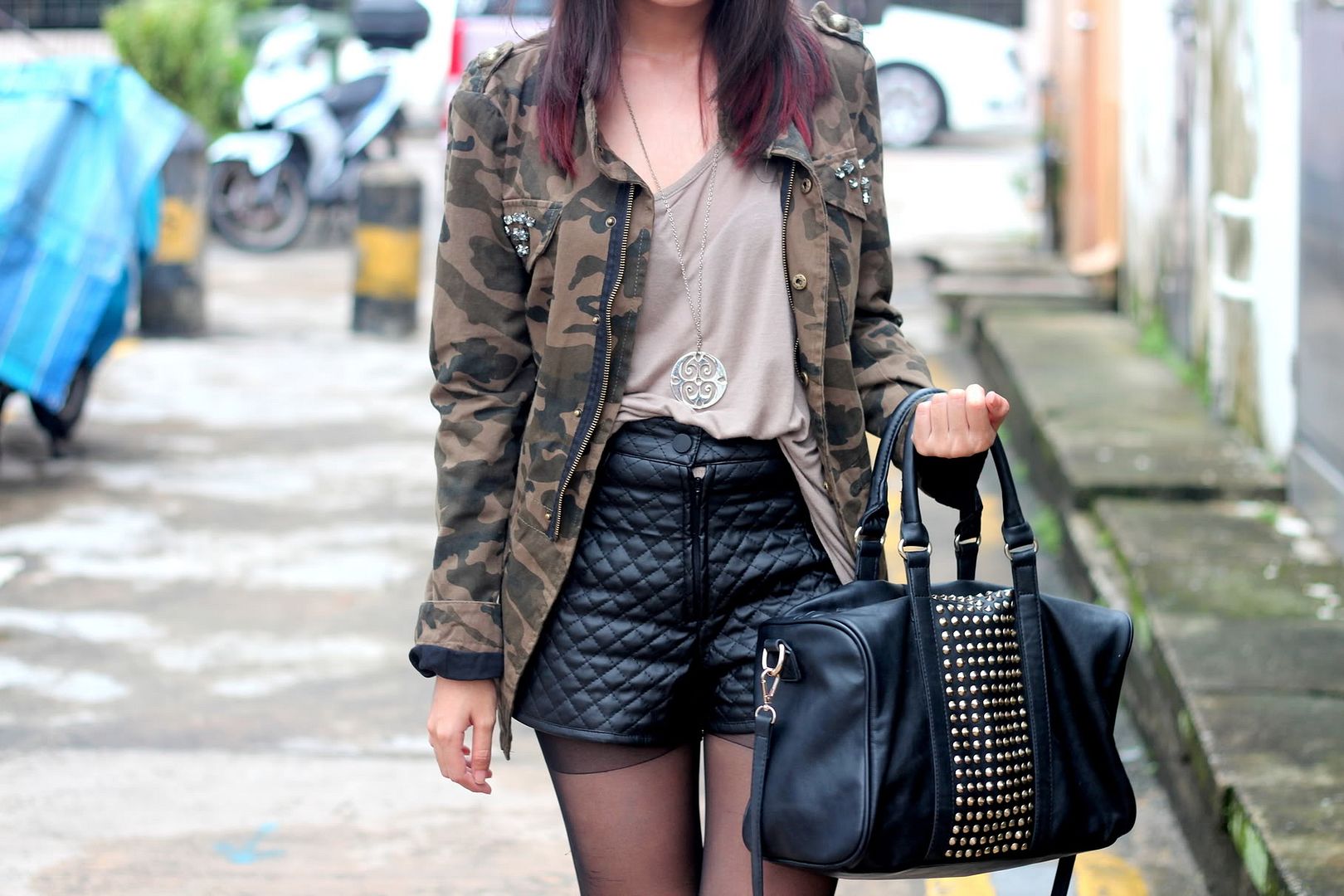 Shopskinned camo jacket / Forever21 slouchy top / The Editor's Market quilted shorts / H&M combat boots / Mango studded leather bag
Firstly, how do you like my new hair? No more long tresses and I've headed for a more refreshing look and it's also my virgin hair-dye! Yes, after 22 years of my life. All thanks to my Dear N. whom at last minute, just randomly brought me to Salon Vim to get a new haircut without me being mentally prepared for it. I guess even he couldn't stand my thick mane of entangled hair too. With all honesty, I am entirely in love with my new hair-do! Pretty good move, I must say.
Anyway, so here's my first attempt at pulling off one of the
Fall 2012 trends
. Camo jackets mean military! I particularly love the camo jacket that I got off a local blog shop and it looks 90% similar to Zara's which costs $199 ( which I nearly succumbed myself to because camo jackets of the perfect print / fit that attracts me are rare and of which I'm glad I didn't because I could've bought another pair of awesome shoe from Solestruck ) , also which is probably close to 5 times of the price of the one I got. With that said, first mission accomplished. Watch out for my next one!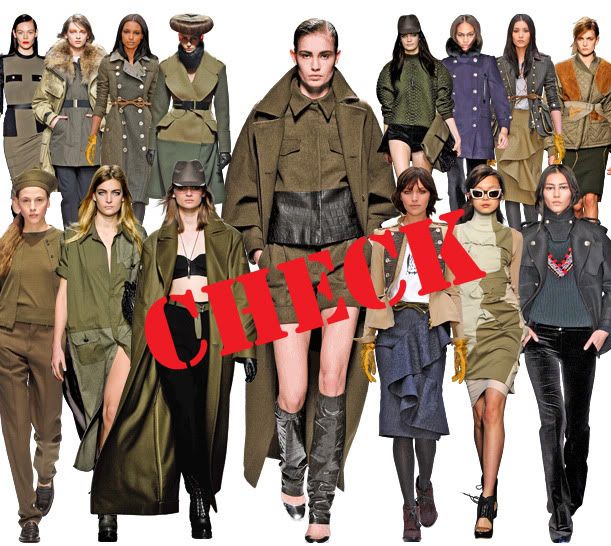 -
Photos by Audrey JC. & Chloe G.