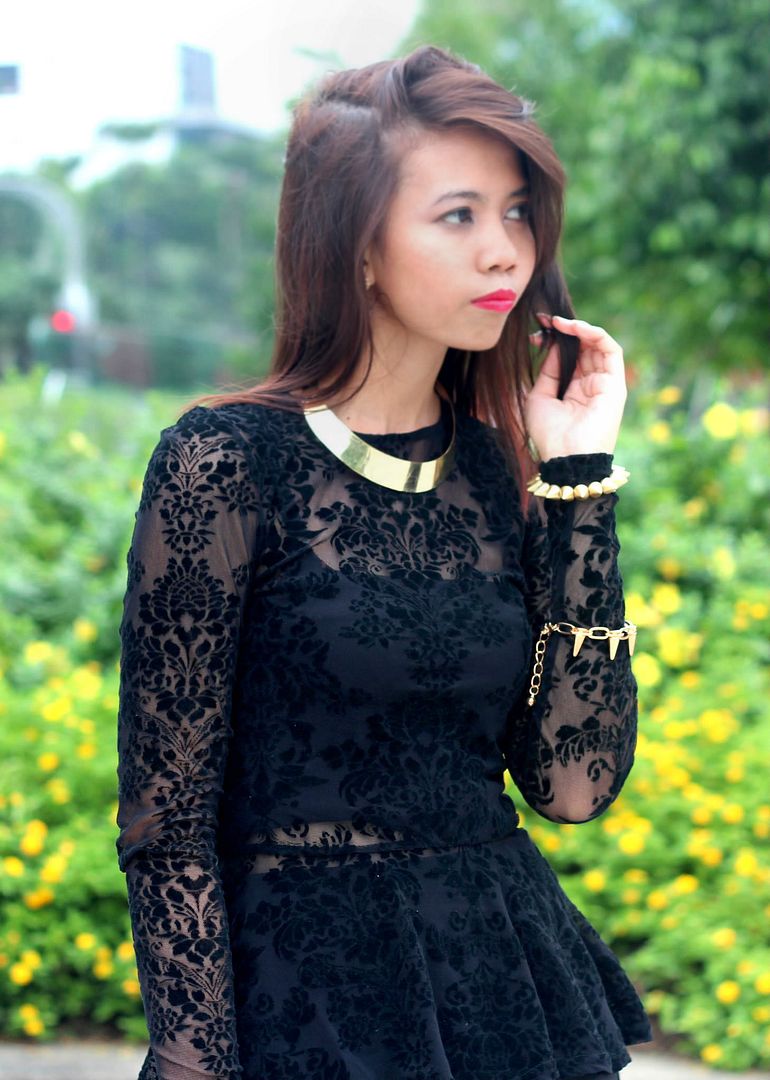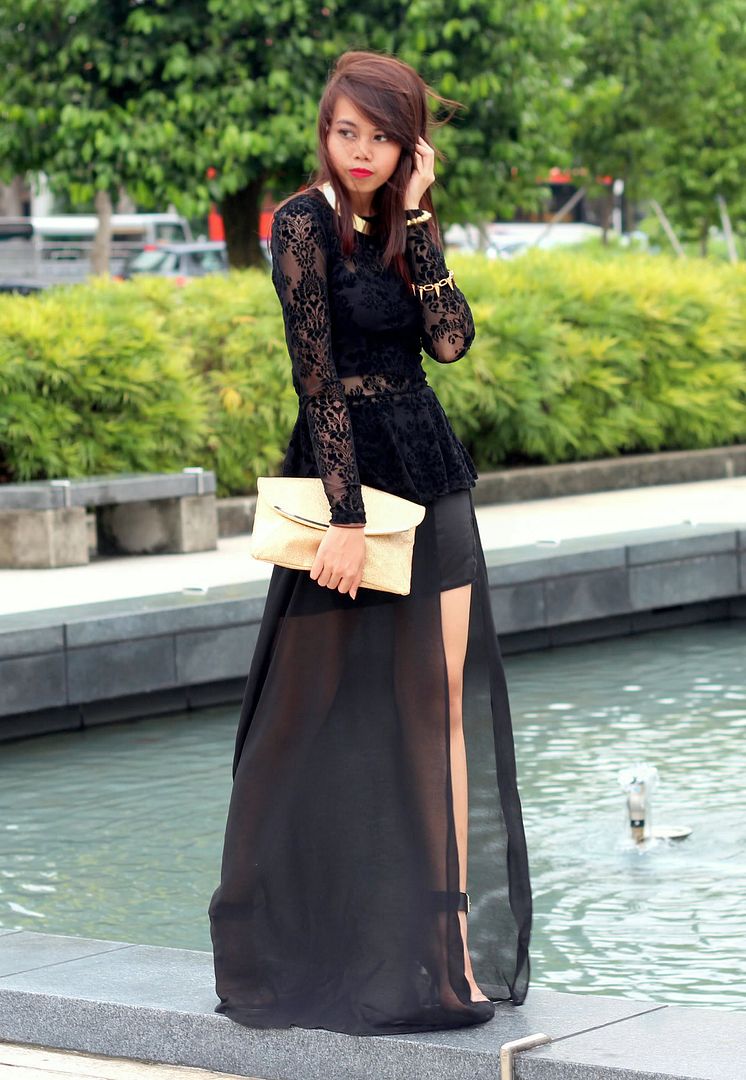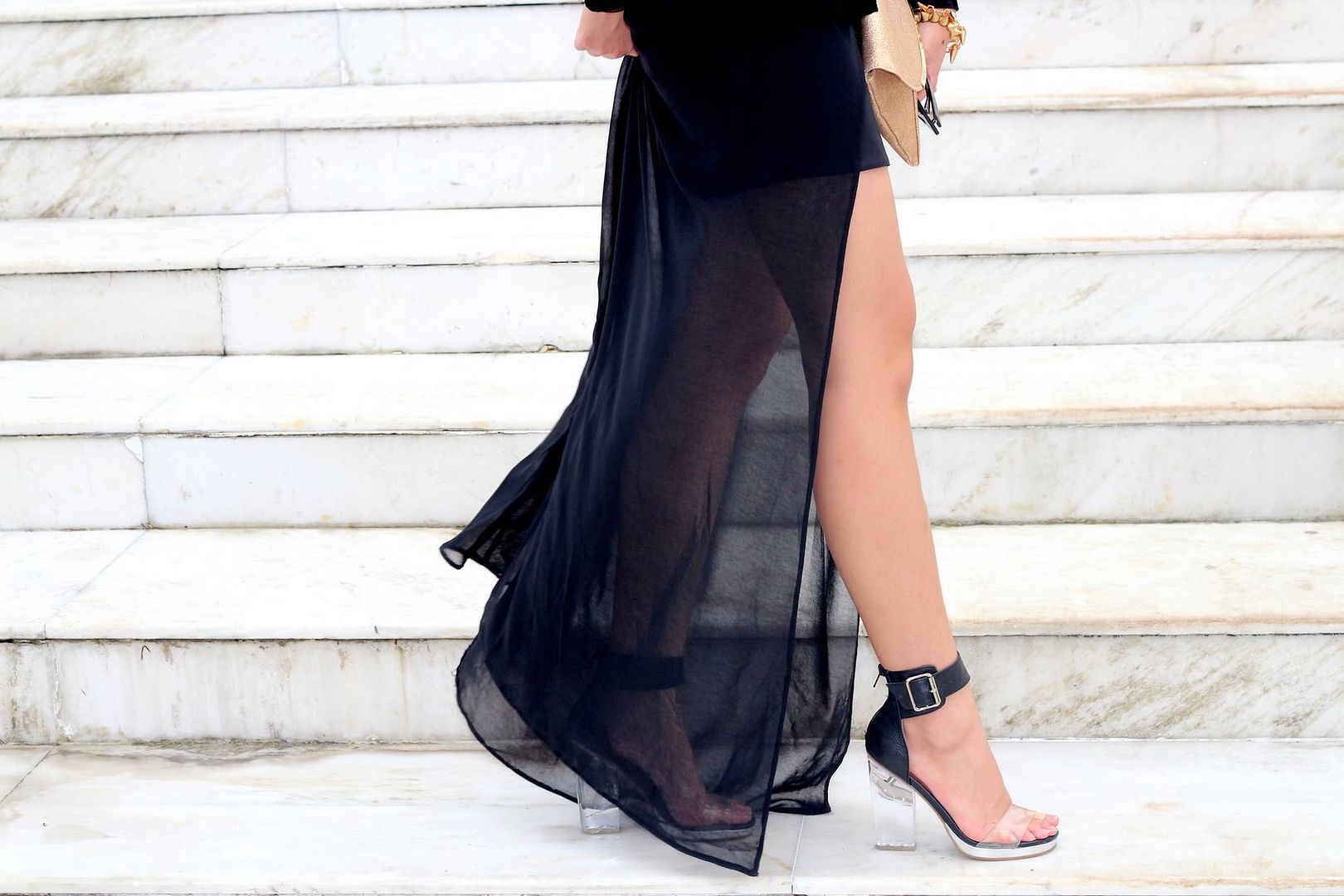 Hello beautifu

l people

! It has been nearly a week since I last blogged. Trying to make the best of the sun before the rain takes over, as much as I could. So here's my take on the baroque trend, in the Fall 2012 trend list I made for

FTF

. Baroque and velvet and gold are always a complement. This piece of top's definitely a love-at-first-sight purchase. Though it's not as fancy as Balmain's and Dolce

& Gabbana's

( well of course, they'

re

too fabulous ), I added a tinge of go

ld for my accessories. It'll kinda make your outfit a little richer in the colour and style in that sense.
Here are my favourites from the runway.
Now, aren't they just magnificent? Anyway, I'm feeling pretty happy this week and especially great in this outfit. Also, tomorrow's Friday. More outfit posts soon, I promise. With that, I'll sign off with a mission-to-proof-that-my-skirt-is-pretty-awesome kinda levitation shot. Haha. Have a good day!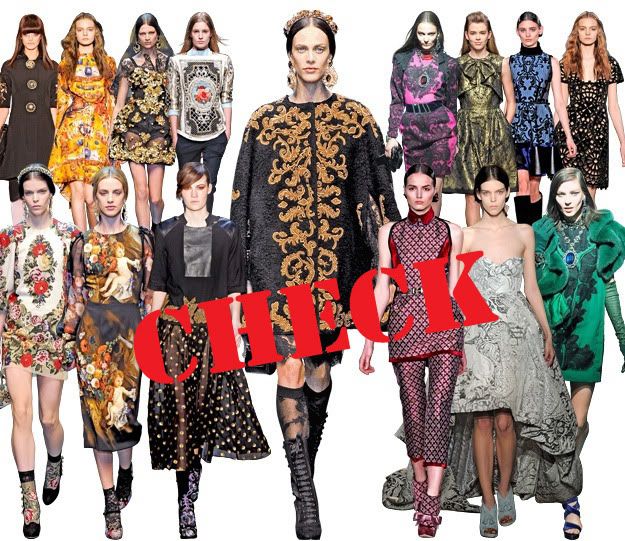 -
Photos by Eli S.