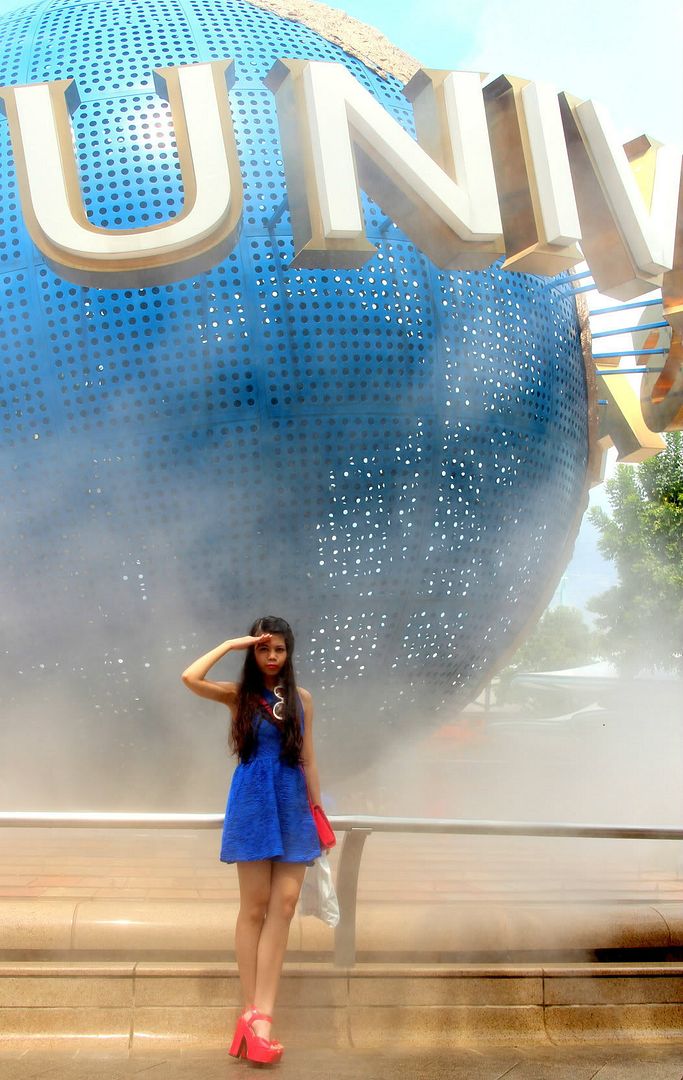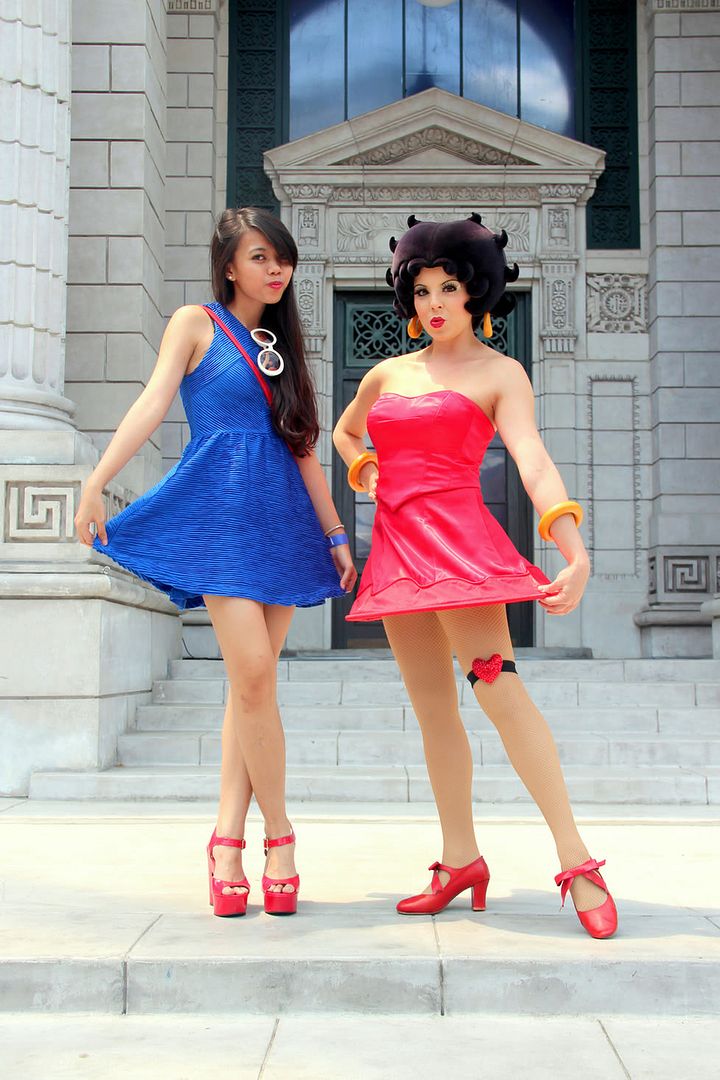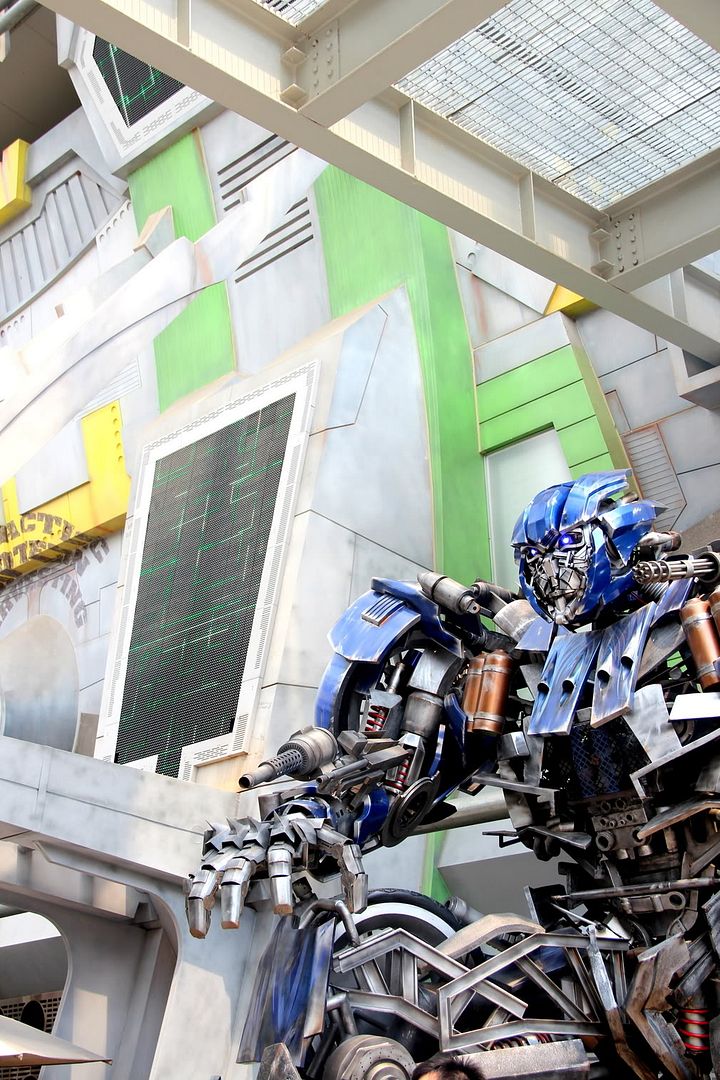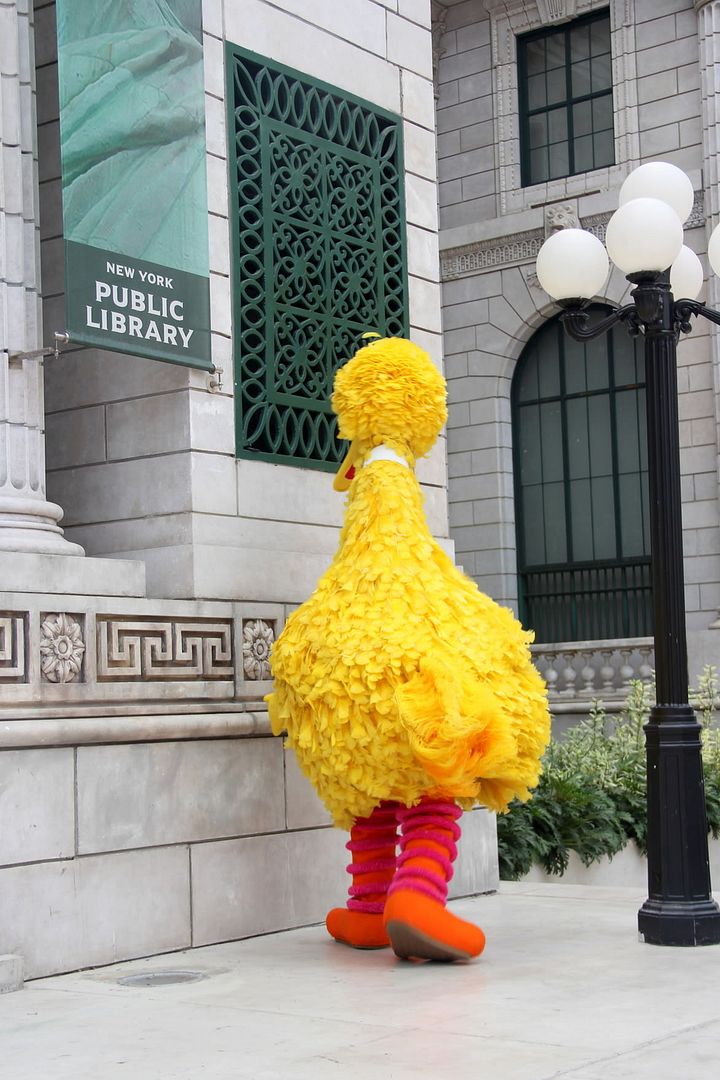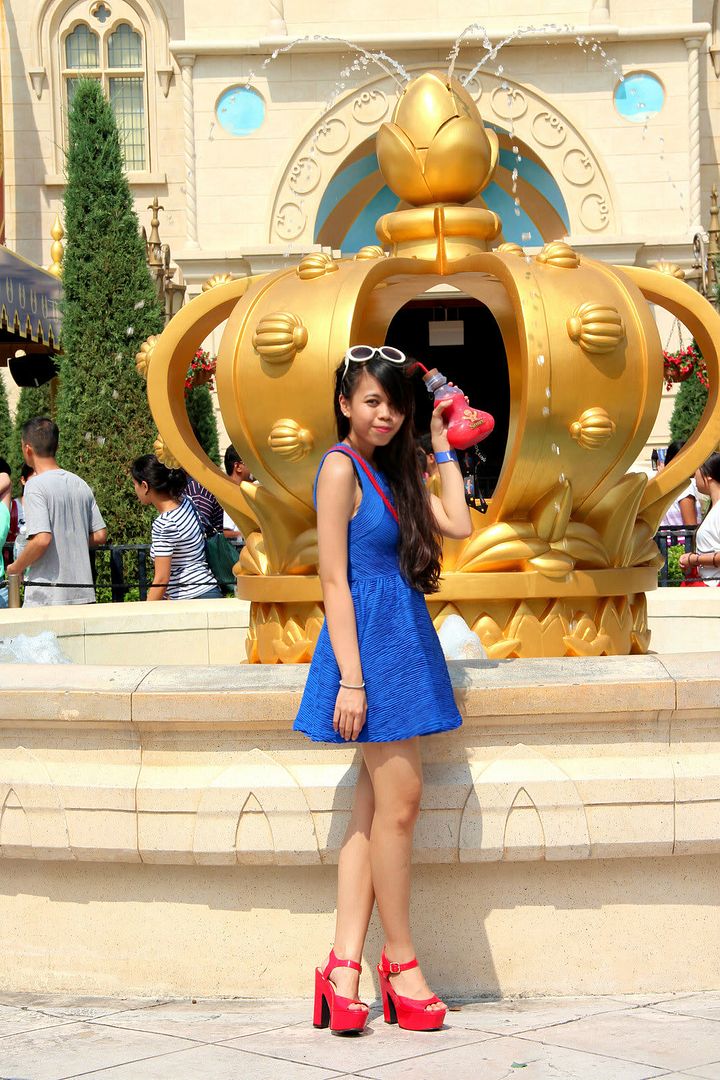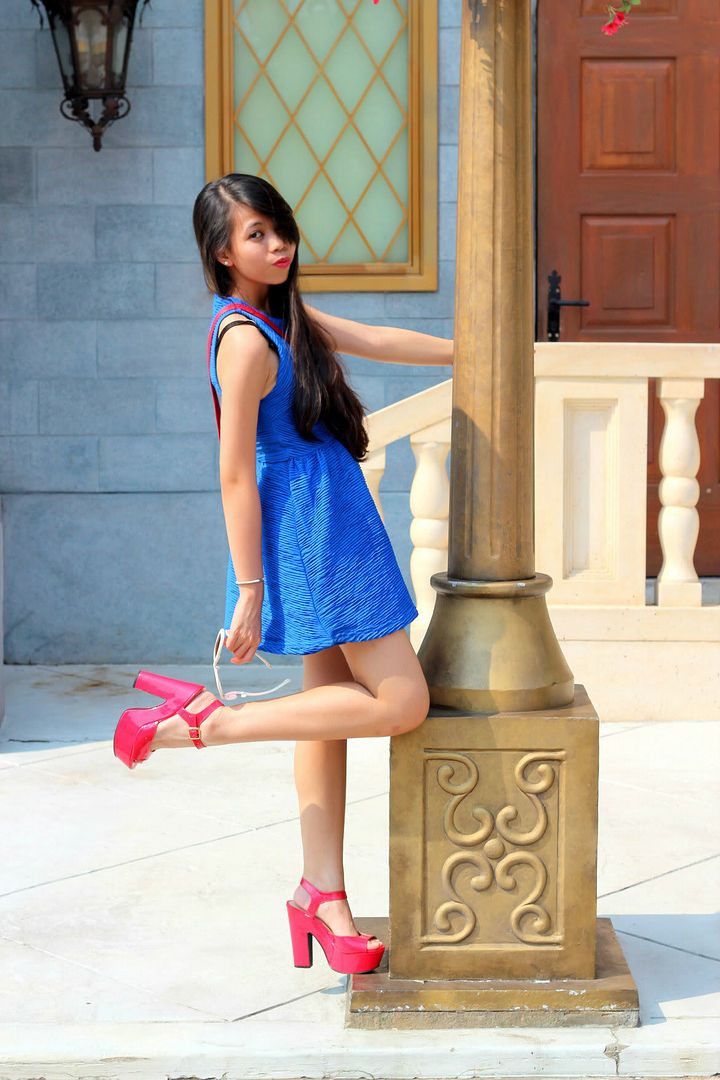 Topshop flare dress / F21 red heels / Topshop sling bag
Last Saturday got me spending my entire day at USS with my Dear N. It was actually my 4th time there and our 2nd time together since we had free tickets due to his company's event. Also, the last time we went, the Transformers section in the USS wasn't launched yet and I must tell you, it's the coolest ride ever. Da Shiznit. I was as amazed as how a little boy will get, seeing those robots and machines and buttons of all sorts.
If you think I'm lunatic to be in heels in USS and find this fact a little bit too perplexing and it baffles you, I wouldn't blame you. However, I must stress that this has got to be one of the most comfortable pair of heels ( in the world if I exaggerate ) and guess what, I was in it for 12 hours! My only pair from F21 which is a recent purchase and I think I'll have to consider buying some more pairs from that store. So... this would be the last time you'll be seeing me in these long tresses. Long and entangled enough to be a Tangled Tale. See ya till the next post ( with new hair! ) and have a great day, beautiful people!
-
Photos by Nazri S.