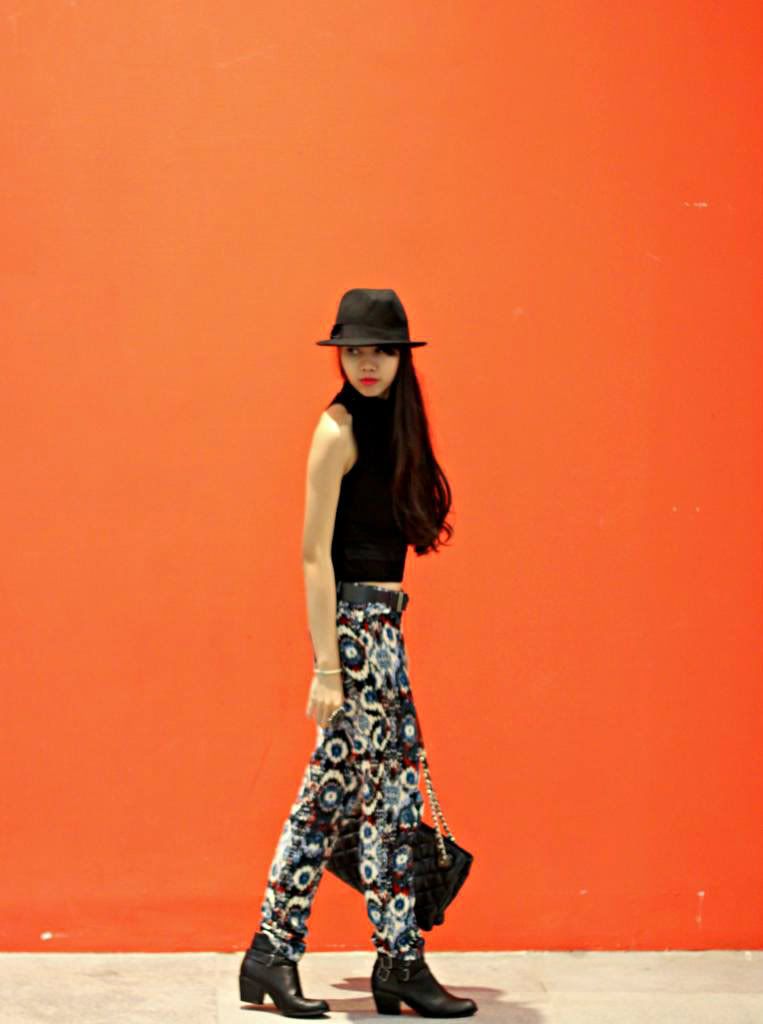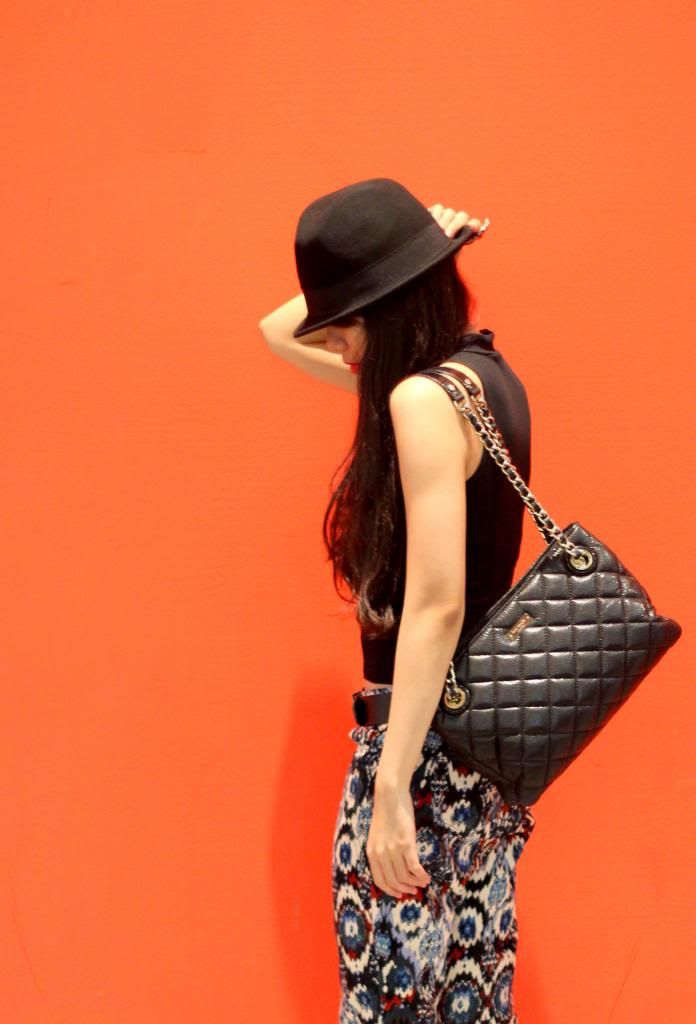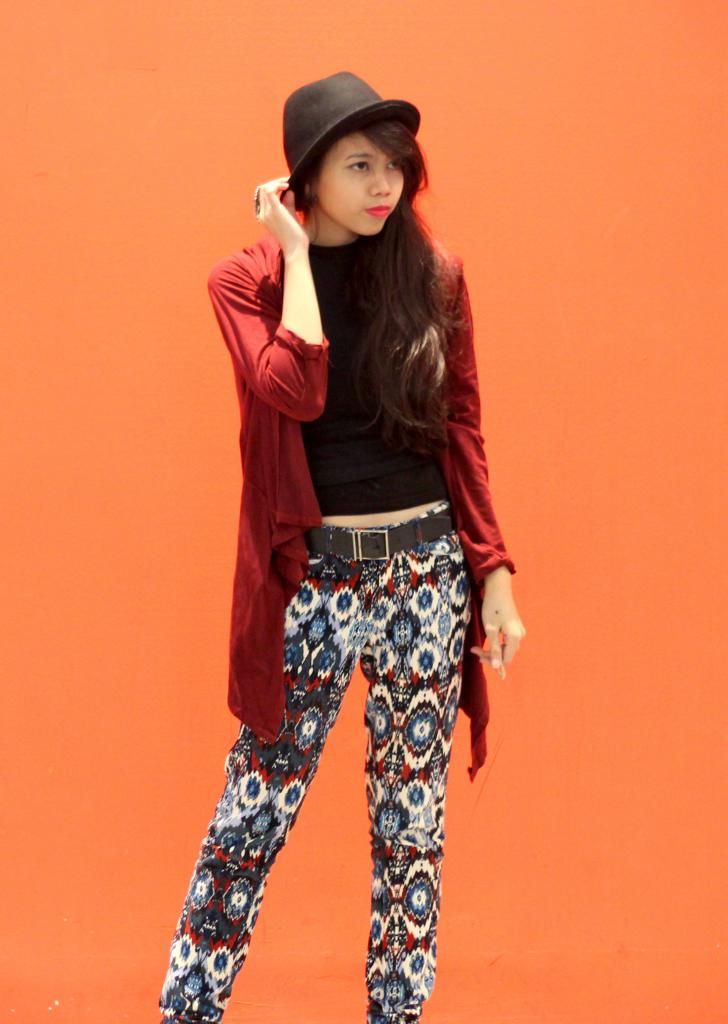 Topshop cropped top / Zara kaleidescope pants / Mango belt / H&M hat / Wine red outerwear from local store / ASOS

boots /

Kate Spade quilted handbag / Mphosis ring
Just another one for the Wednesday. Rainy weather calls for photo-shoots indoors and the best alternative place for a clear-cut outfit photo's definitely a plain wall as a backdrop. I am fully aware that my eyes looked droopy ( it's natural for me, unfortunately ). Well, this is what happens when you have a bad-hair day, not in any ounce of mood to make-up and just one of the days you decide to go.... bare. These happy pants were kinda the one that perk my day up, as always. It always works.
Oh look, we're at mid-week now. I don't most probably know about you, but and I know I'm looking forward to the weekends! In the meantime, keep your engines running folks!
-
Photos by Eli S.