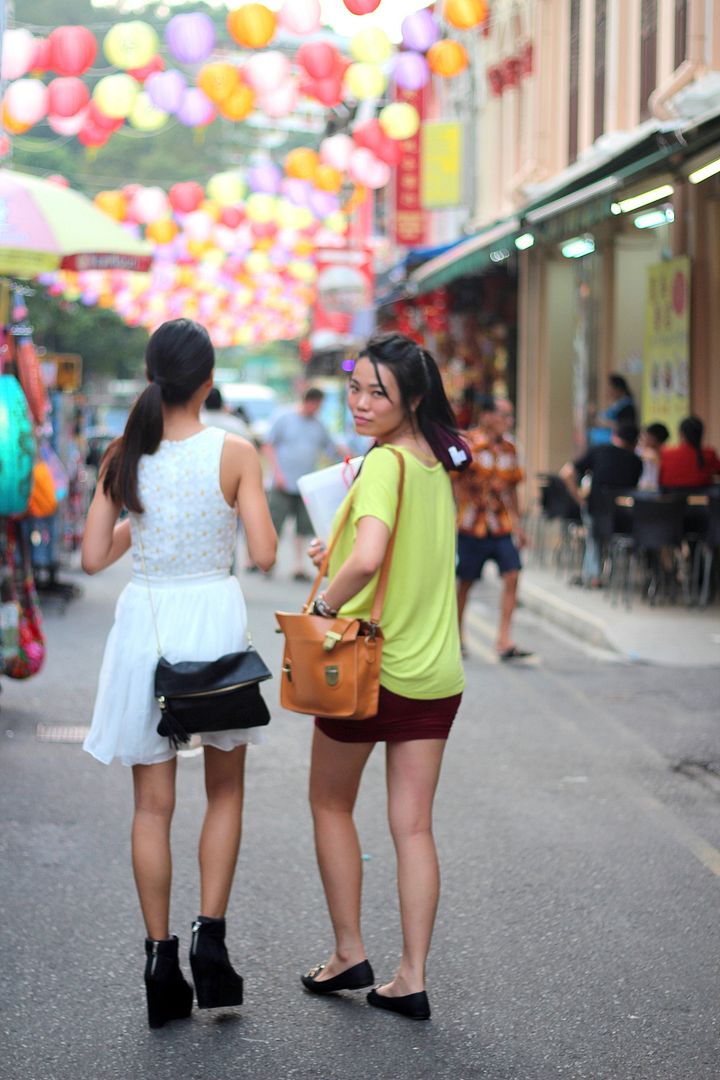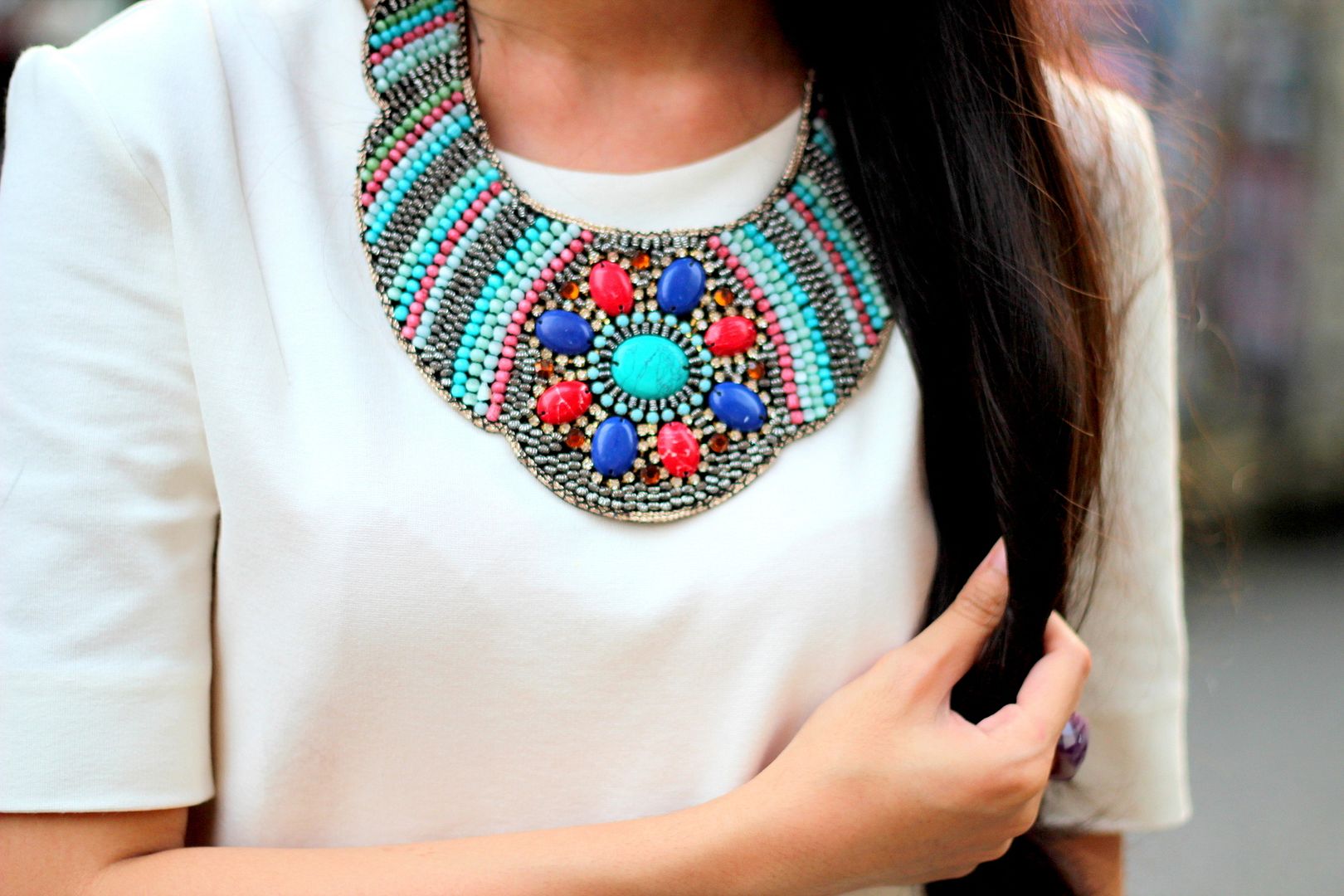 Mango Peplum top / H&M watercolour leggings / New Look red pumps / Diva neck piece / Forever New sun hat / Forever 21 ring
I swear I have no idea who that man is at the background of the last photo, snapping a shot of me. Must be a tourist, with only 1% doubt. The location's definitely evident enough. Not that I'm complaining, so loving the candid shot. Makes me look like a tourist instead in a tourist attraction place like this one!
Anyway, had a really enjoyable last Wednesday with my lovely C & A. We settled at this cafe which were fully filled with racks of books, ridiculously and neatly arranged up to the ceiling. Plus points, they even used classic vintage books for the menu. The cafe has an utterly outstanding cosy ambience and plays songs that'll ease your mind - John Mayer ( my favourite of all time and Kanye West won't even dare interrupt my claim ), of course. We had tasty tea in pretty tea cups. I love sipping hot tea, there's just something therapeutic about it. I'll be on more missions hunting down cafes serving tea, definitely. Any recommendations?
Le sigh, I really wish I live in London where tea parties seemed gloriously necessary and a normalcy.
-
Photos by Audrey JC & Chloe G.