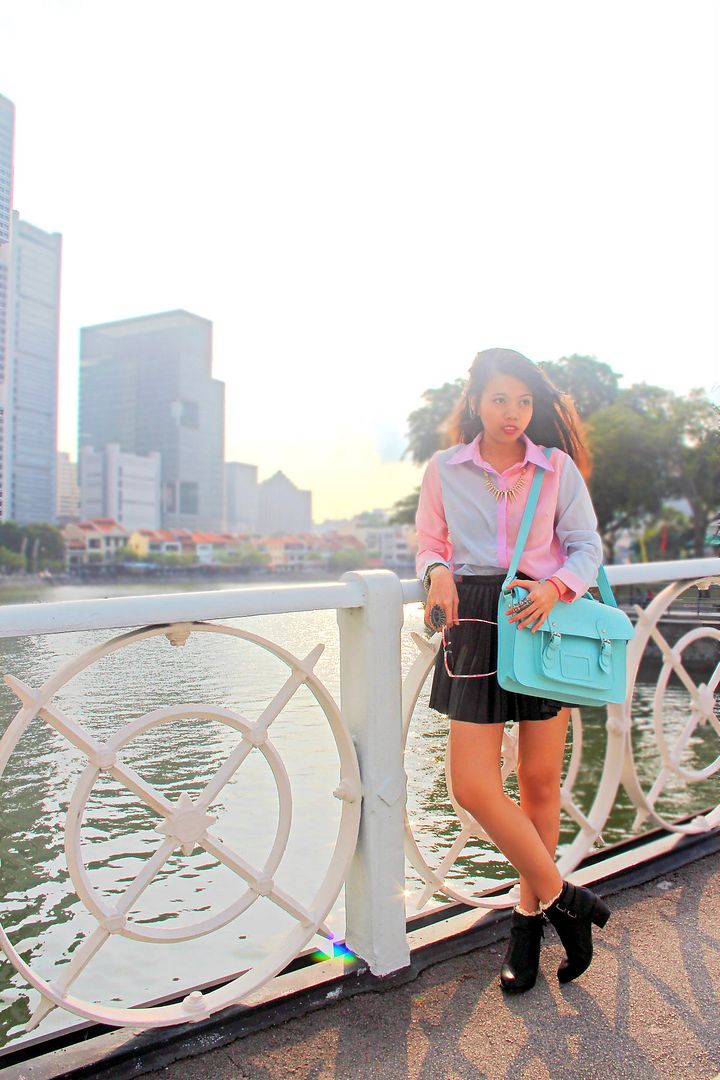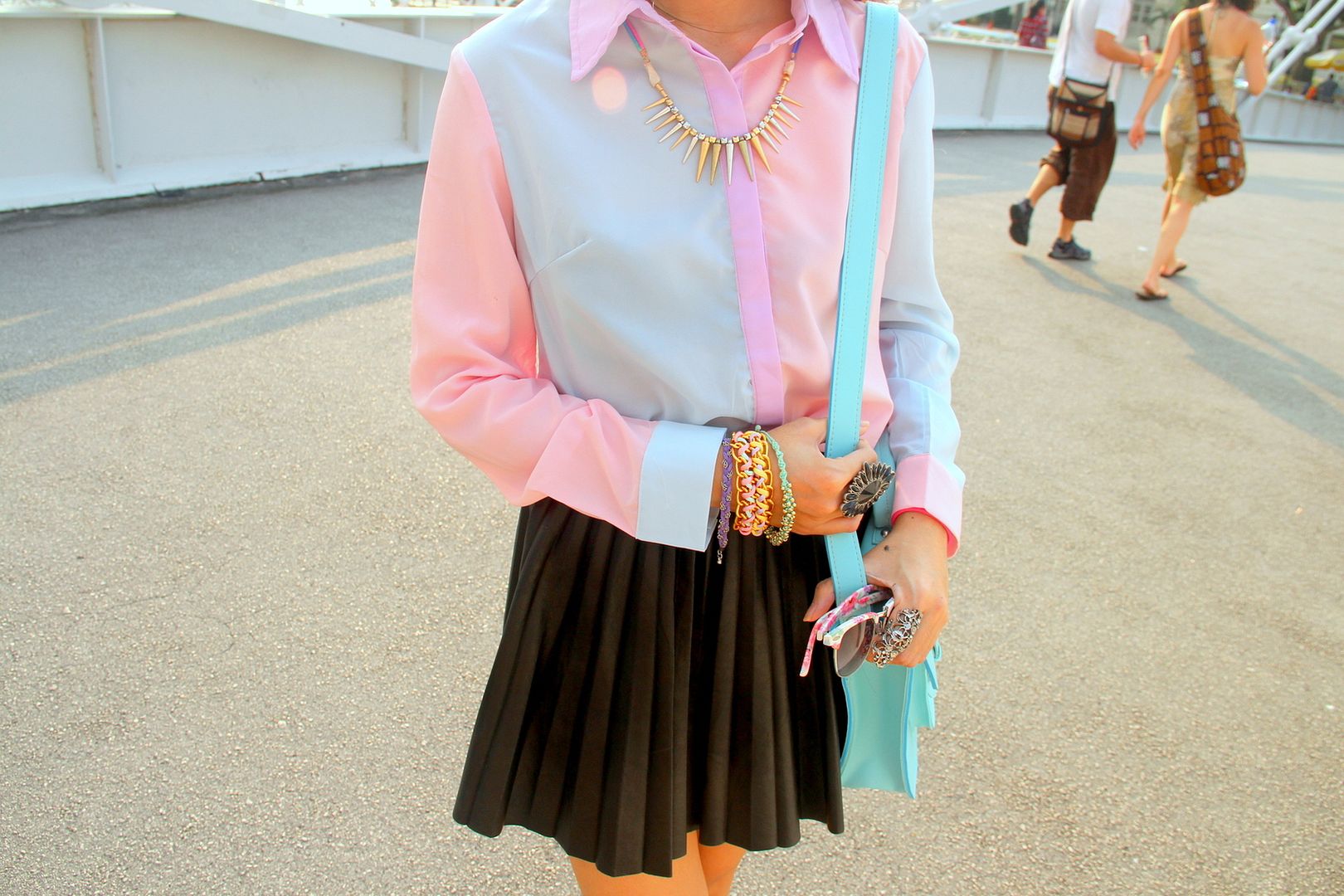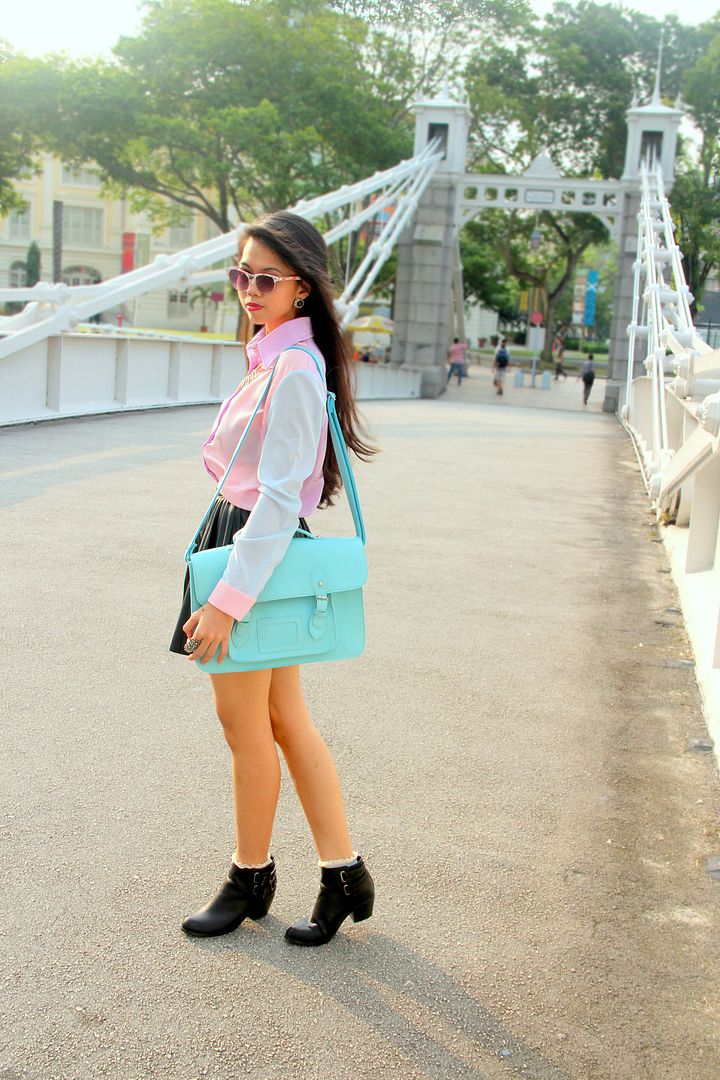 H&M pleated leather skirt / The Editor's Market Spiked necklace / Topshop socks / ASOS APPLE boots / F21 sunglasses / Riot Loco & H&M arm candy / H&M silver ear cuffs / Ascentee pastel blue satchel bag
Hola, everyone! Life has been great so far and has been even more fabulous now that turned 22! On the 5th September to be precise. Have been slightly busy catching up with my loved ones ; those I have not seen in a long time and also those I see nearly everyday. These pictures above are from my pre-brithday celebration with dear Audrey, who loves taking my outfit pictures and finding ideas for interesting and fascinating places to take my outfit shoots. She's that adorable, really.
These new boots from ASOS are my new favourite pair! It can certainly make me look chic as easy as a click. Besides, it's comfort level, I'd grade it an A+.
I was actually feeling a little slothful to dress up that day so I decided to wear out another of my colour pop blouse so that I wouldn't look as dull as I felt that day. Top seems a tad too familiar? That's because this is the exact same top I wore in this
post
, only that it's in different shades of colour. Same shirt, different day ( and colour ). On the previous post, some said I resembled a marshmallow, though I think I lived up to name of the glorious ice-cream, Paddle Pop. This time round, someone said I looked like a marshmallow cupcake together with the pleated skirt which seemed peculiarly identical to the pleats of the bottom part of the cupcake. Thanks, I enjoy looking youthful!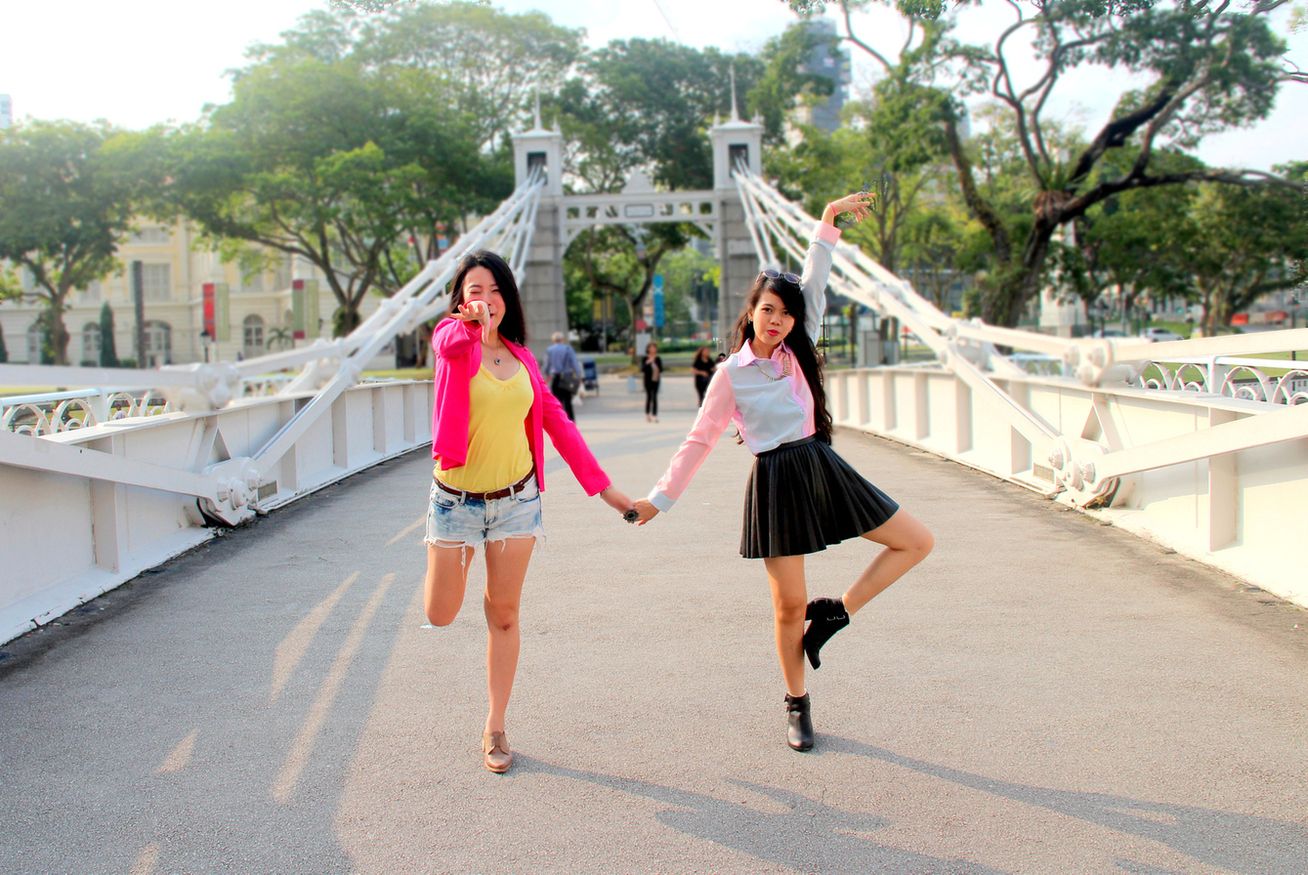 See what I mean?
Besides, 22 is just a number, right? As long as I believe that I'm young at heart, I'm still 17 all over again. Also, I'm so stoked for my birthday surprise from my Dear N. this coming Saturday. He's always late, but worth the wait. More outfit posts coming up soon so stay tuned.
Happy TGIF, beautiful people!
-
Photos by Audrey J.C