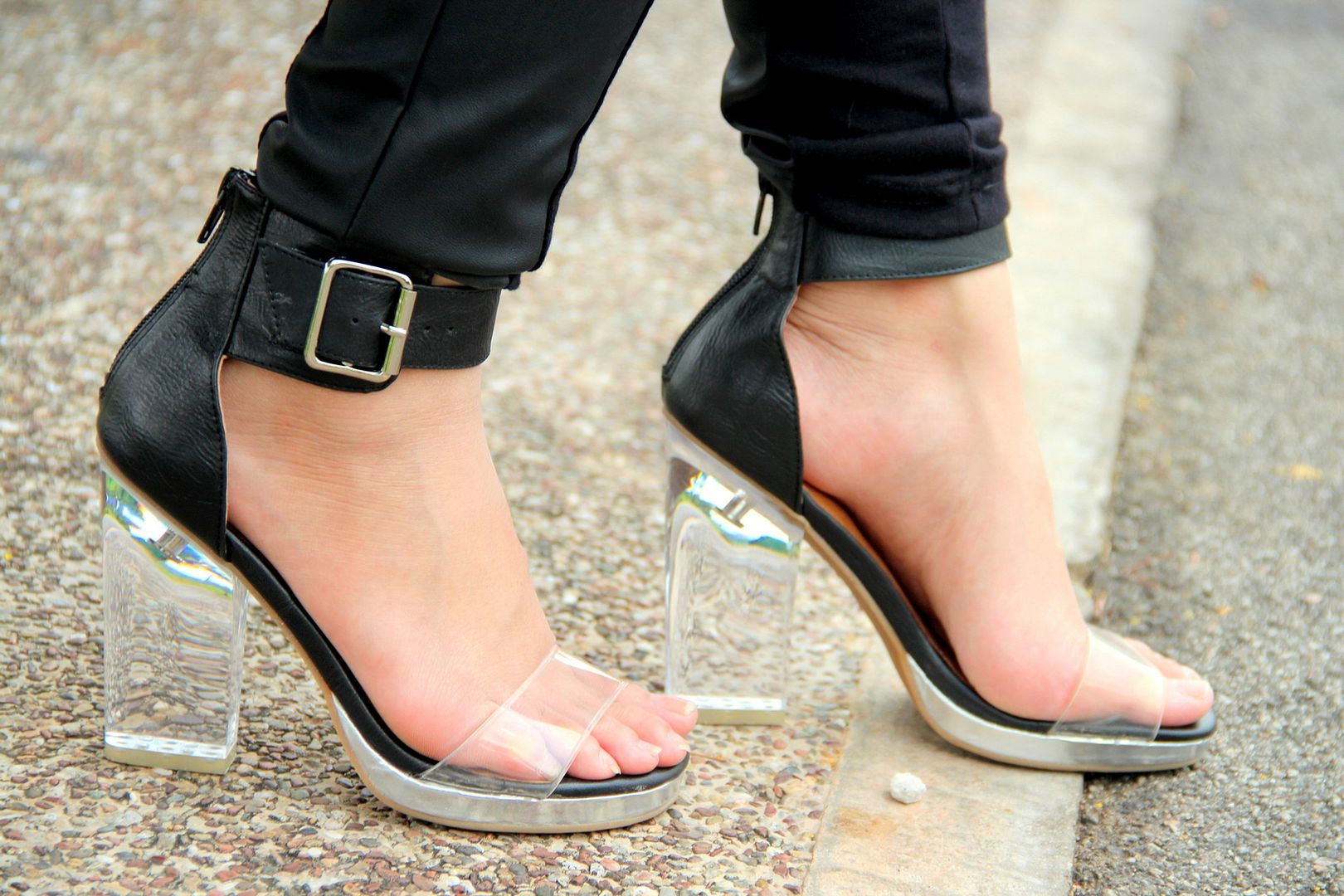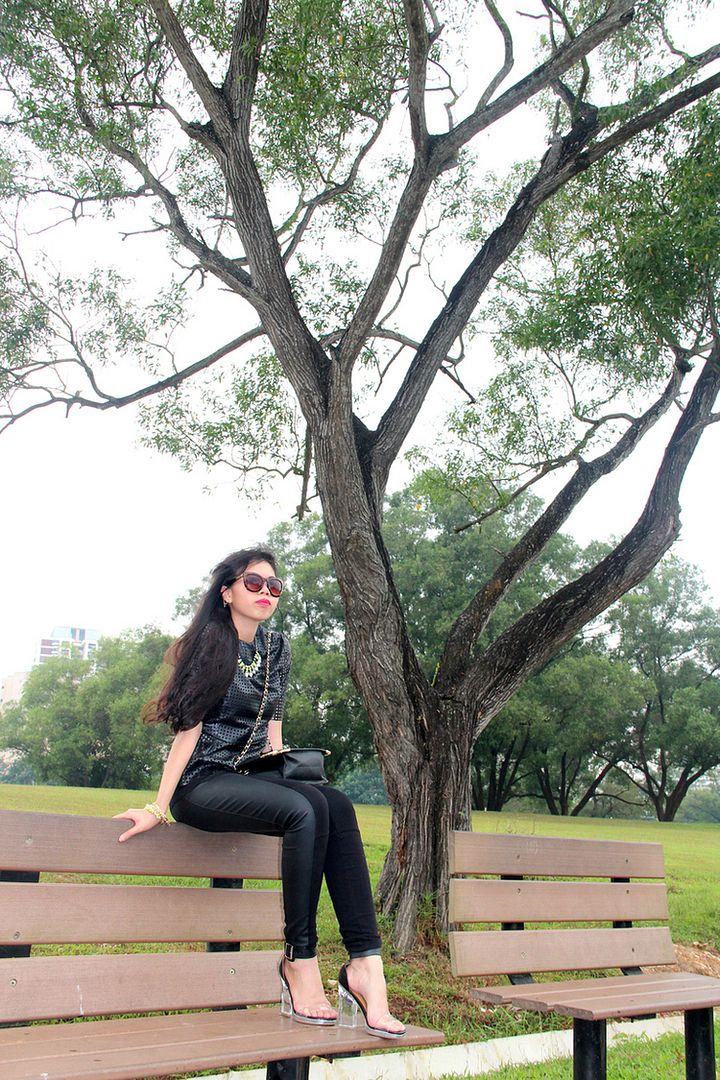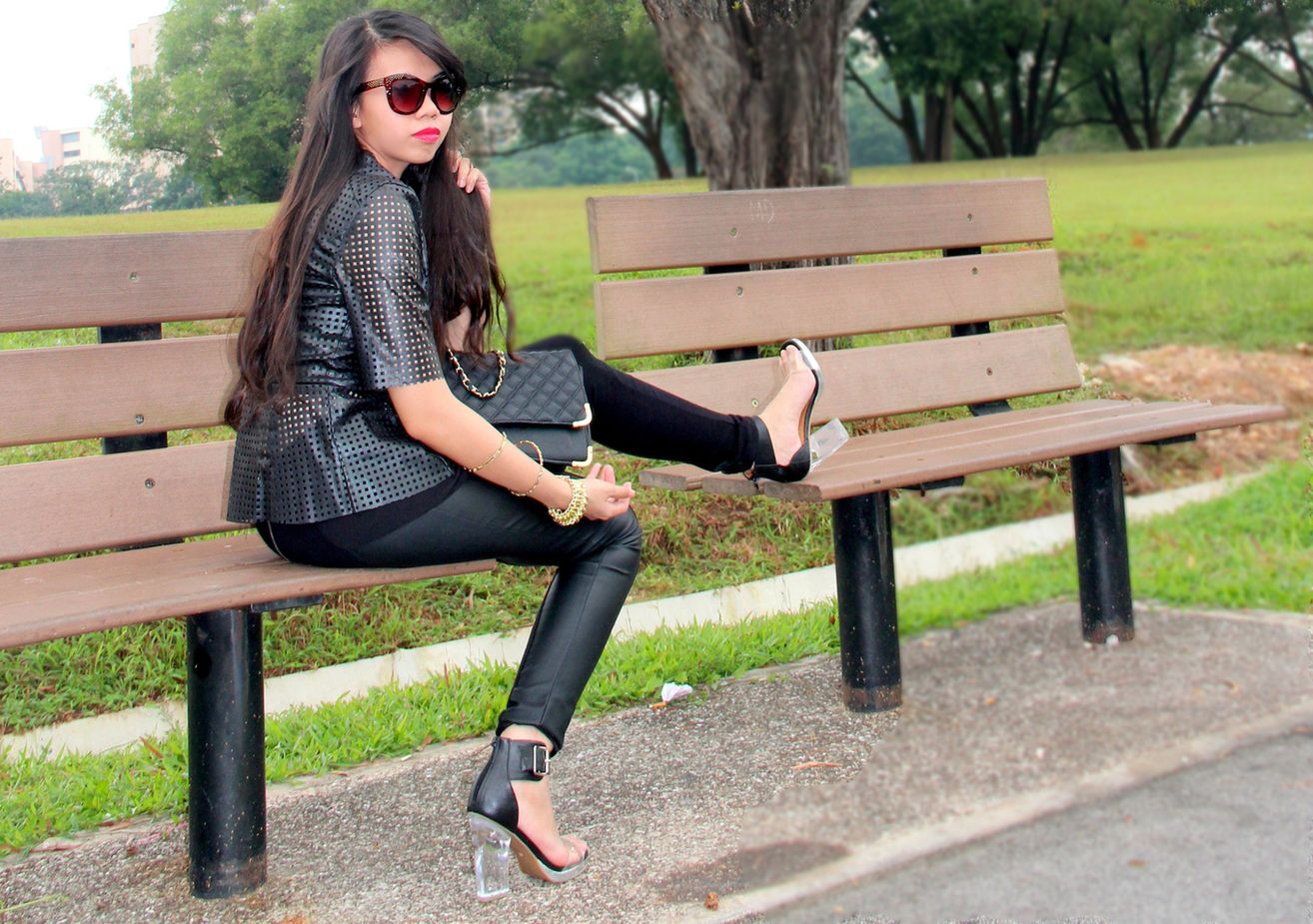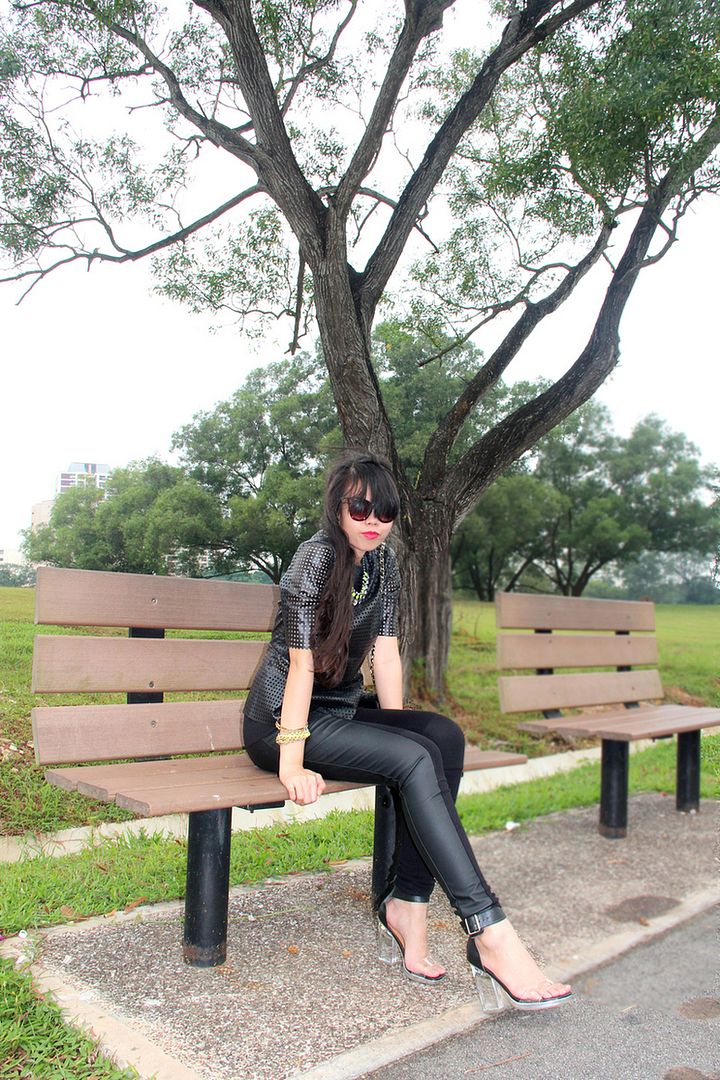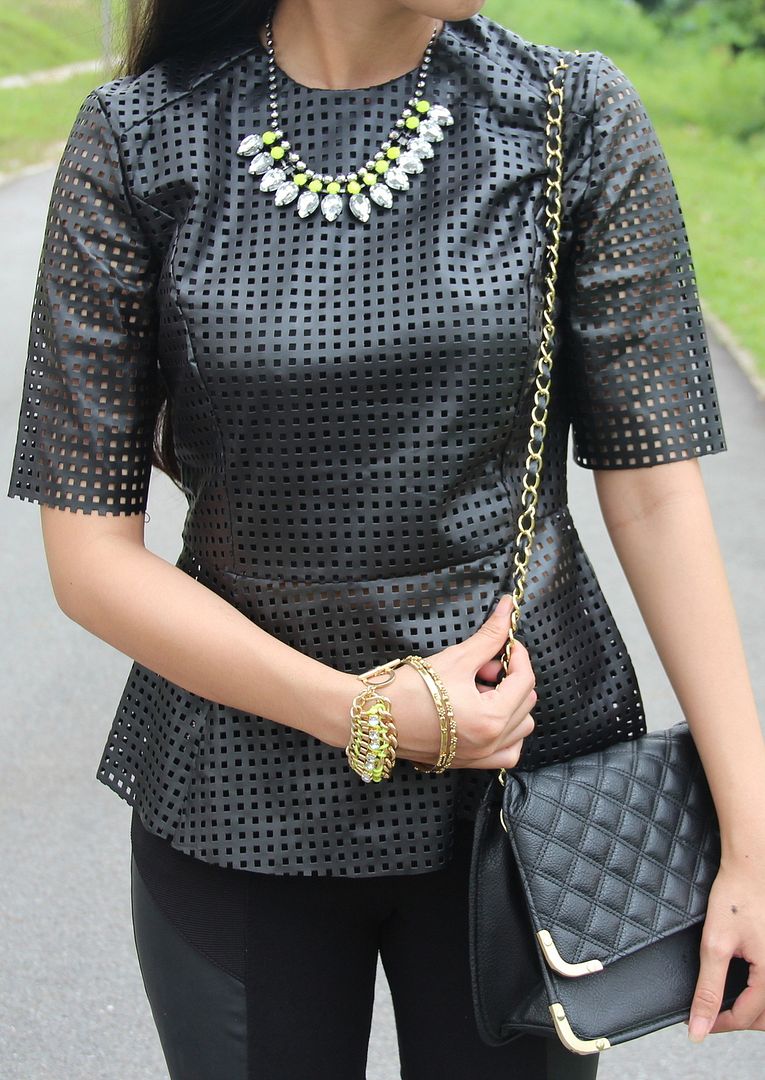 Untitled label Wesley Top / H&M faux leather panel pants / H&M neon necklace and bracelets / ASOS quilted bag / H&M shades / Jeffrey Campbell
Soirée heels
As you can see, I've finally gotten hold The Heels that I've been eyeing on for months. I practically researched for its availability and thank God for this certain Thailand online store which I stumbled upon, I bought it without much hesitation. These heels are an extremely superlative pair of Cinderella glass heels, with a touch of realism and perfection.
As for the top, it was love at first sight when I saw it on The Haute's Pursuit
post
. I knew that I have to own it. Once again, thanks to Untitled Label for reducing my efforts in looking for one!
-
Photos by Audrey J.C