On my birthday itself, my best friends and I had fine-dining at The Moluccus Room, situated in Marina Bay Sands. I must say, that it was a splendid sophistication of savouring scrumptious food. I too, learned that after you're done with your food, your utensils must be placed 5 o'clock to your plate. Of course, this knowledge wouldn't have apprehended by the rest of us if it wasn't for one of us 5, who is a certified chef!
After which, we hanged out, sat, lay around and rolled ( I kid you not ) outside MBS, and snapped massive amount of pictures, mostly
un-glamourous
ones. Don't worry, it wouldn't be uploaded here at all, cause we probably might scare you away by no surprise.
Next, an array of visuals of my birthday outfit of course!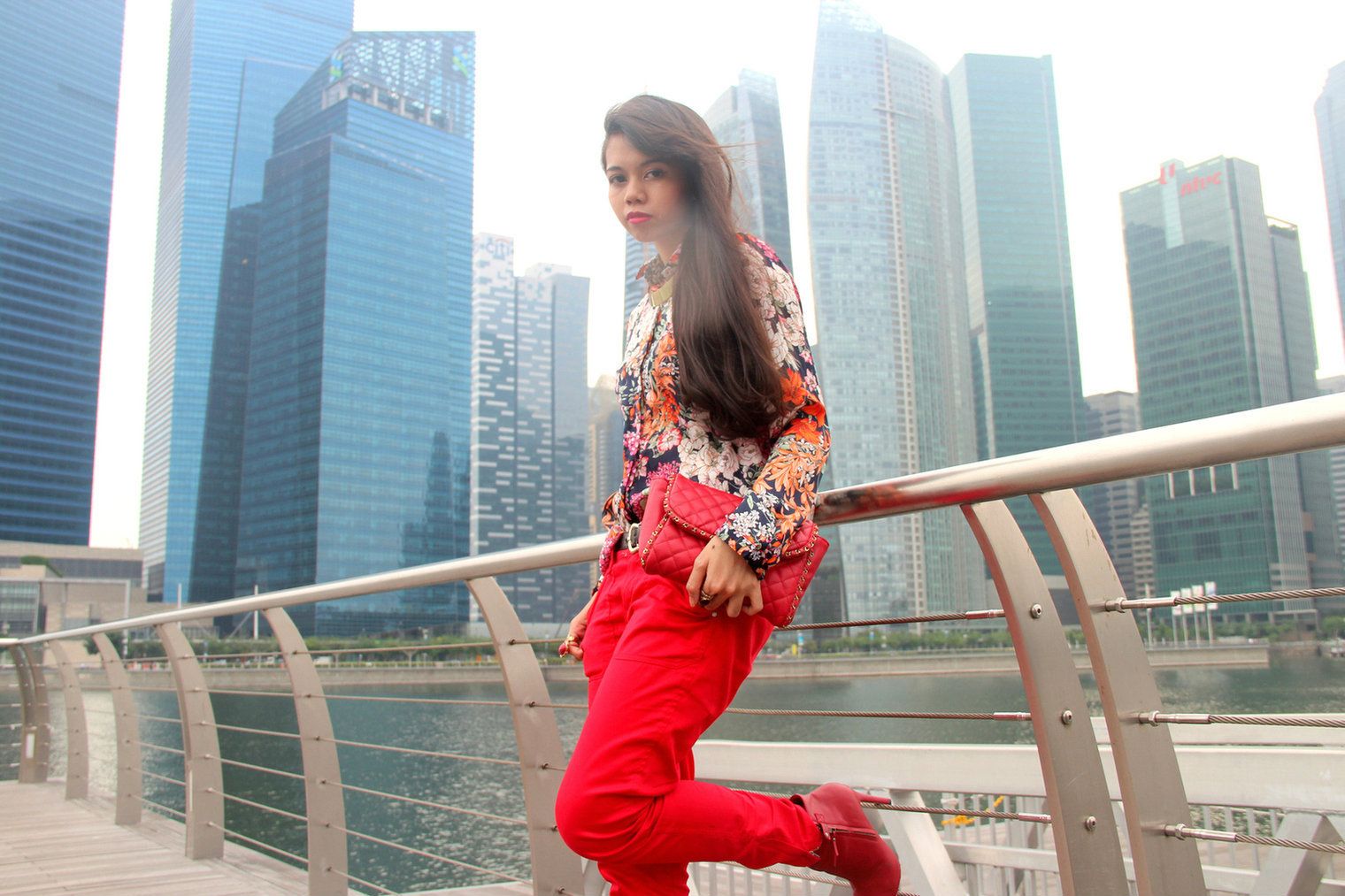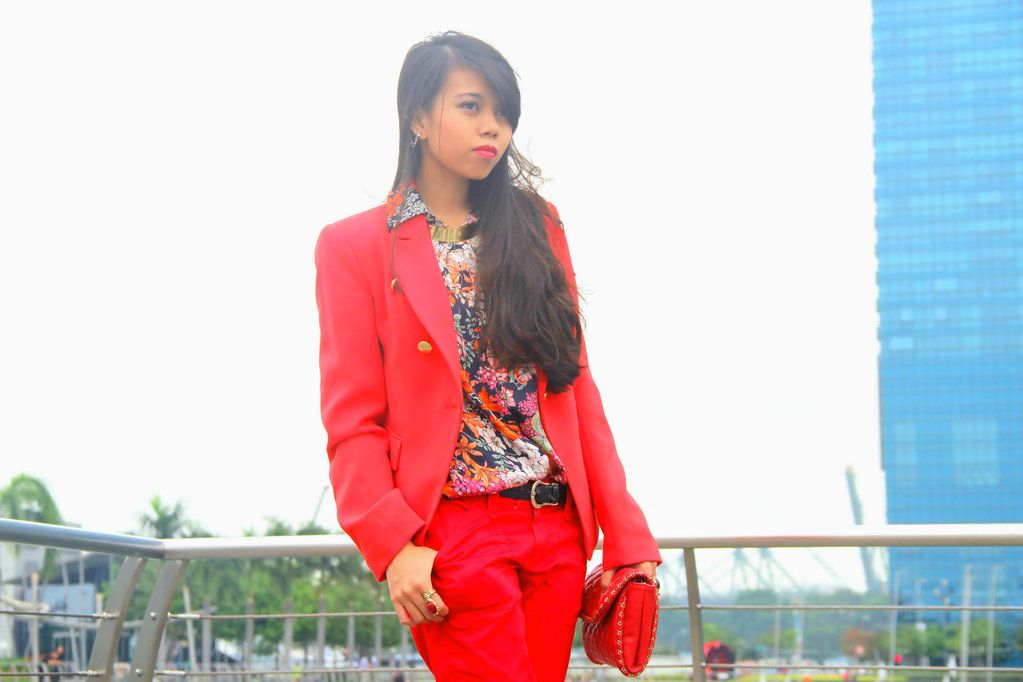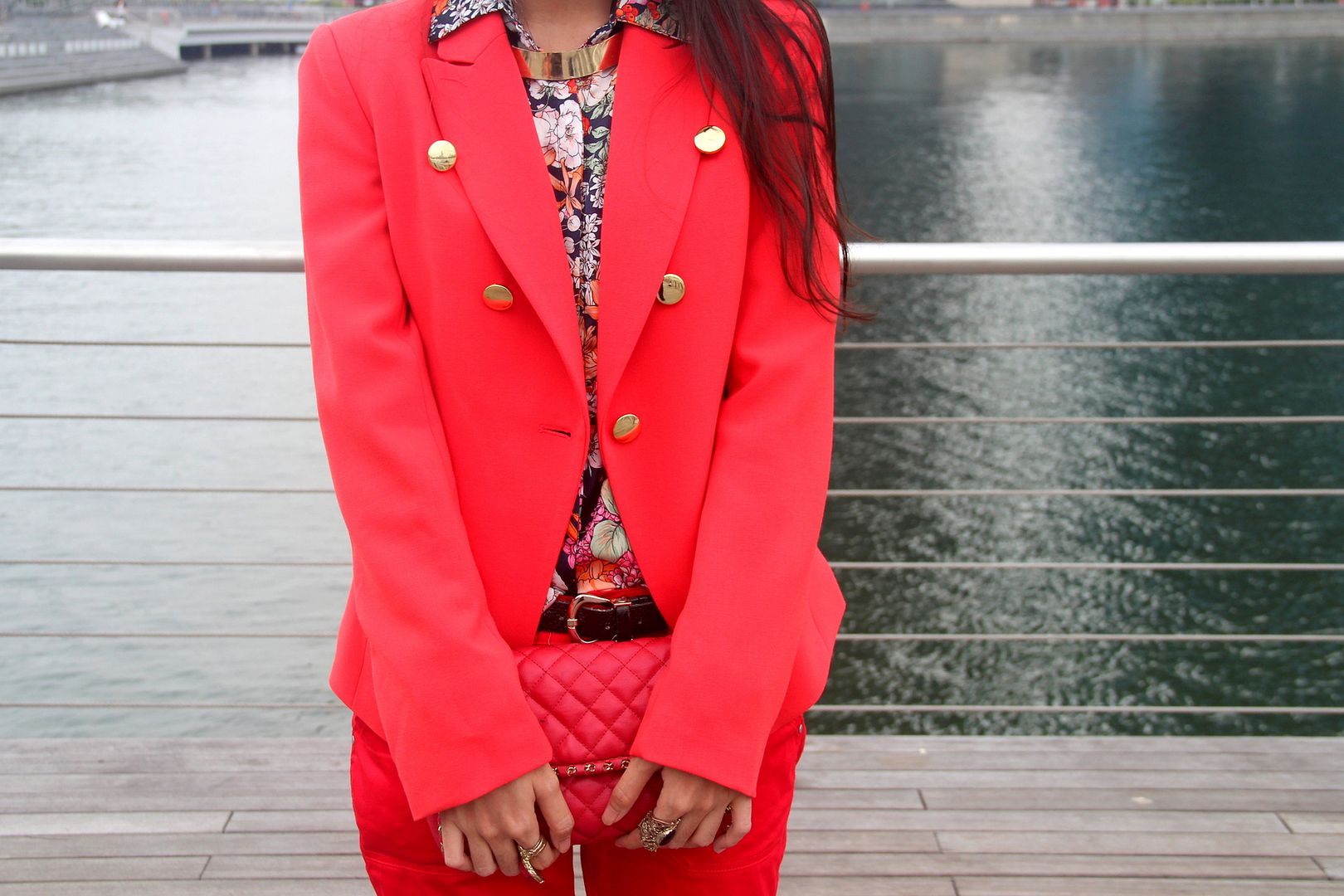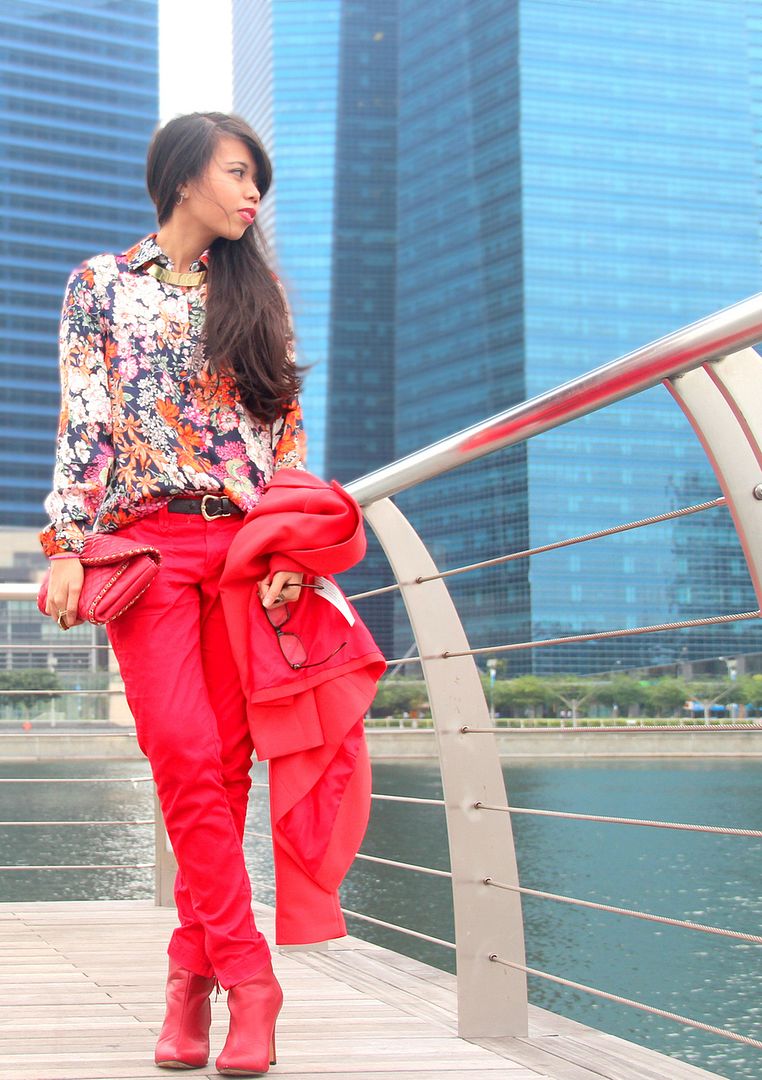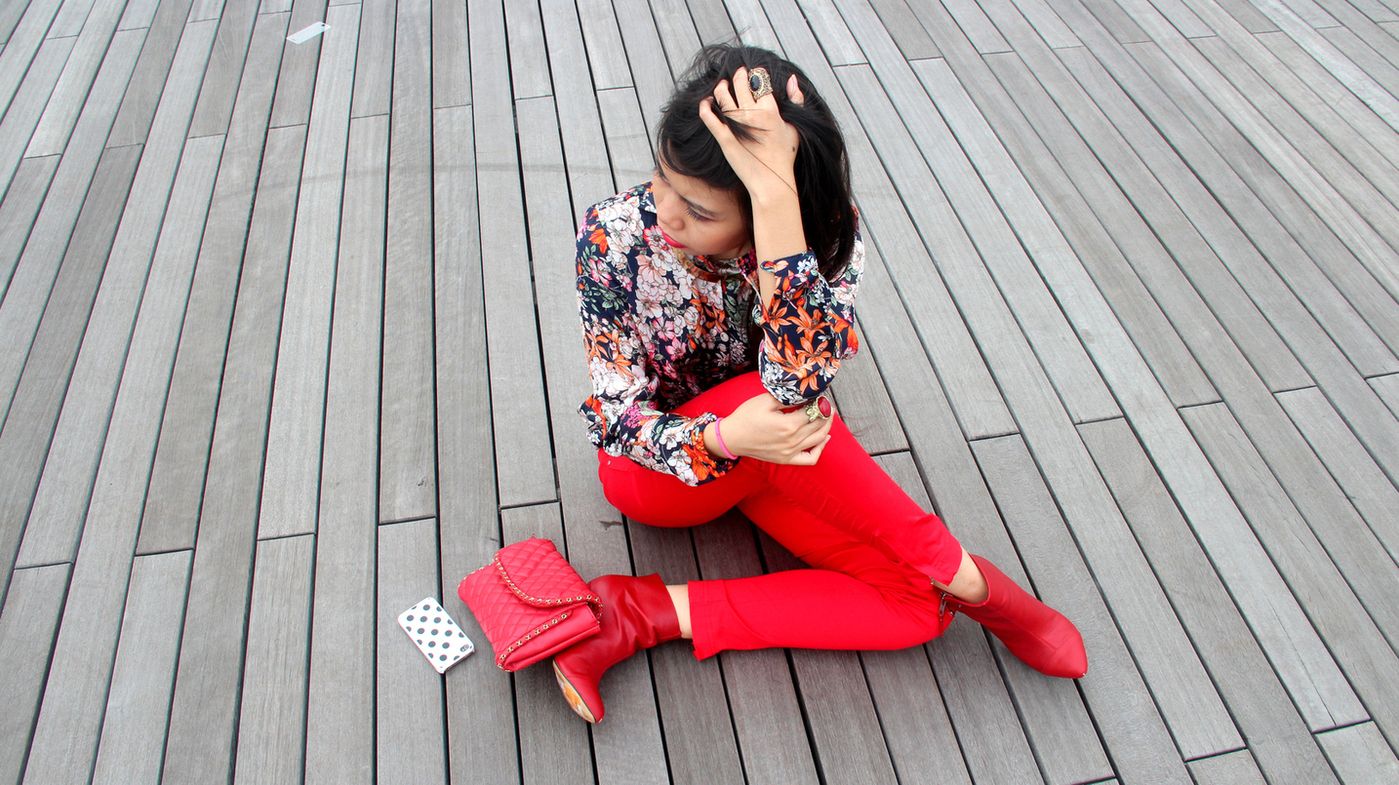 The Quiet Riot Floral shirt / Mango red pants / Mango blazer / Charles & Keith belt / Bershka boots / Mango quilted clutch / H&M gold choker / H&M ear cuffs / F21 and red ring ( You can get it here too )
I was fully decked in red and for sure, I did look striking that day. Part of my plan actually, since it was on my birthday. Besides that, I've gotten my surprise from my Dear N, and good God, it was truly amazing. So do look out for my next post, which will feature my surprise birthday party.
Have a smashing week ahead, lovely ones!
-
Photos by Nurjihan D.