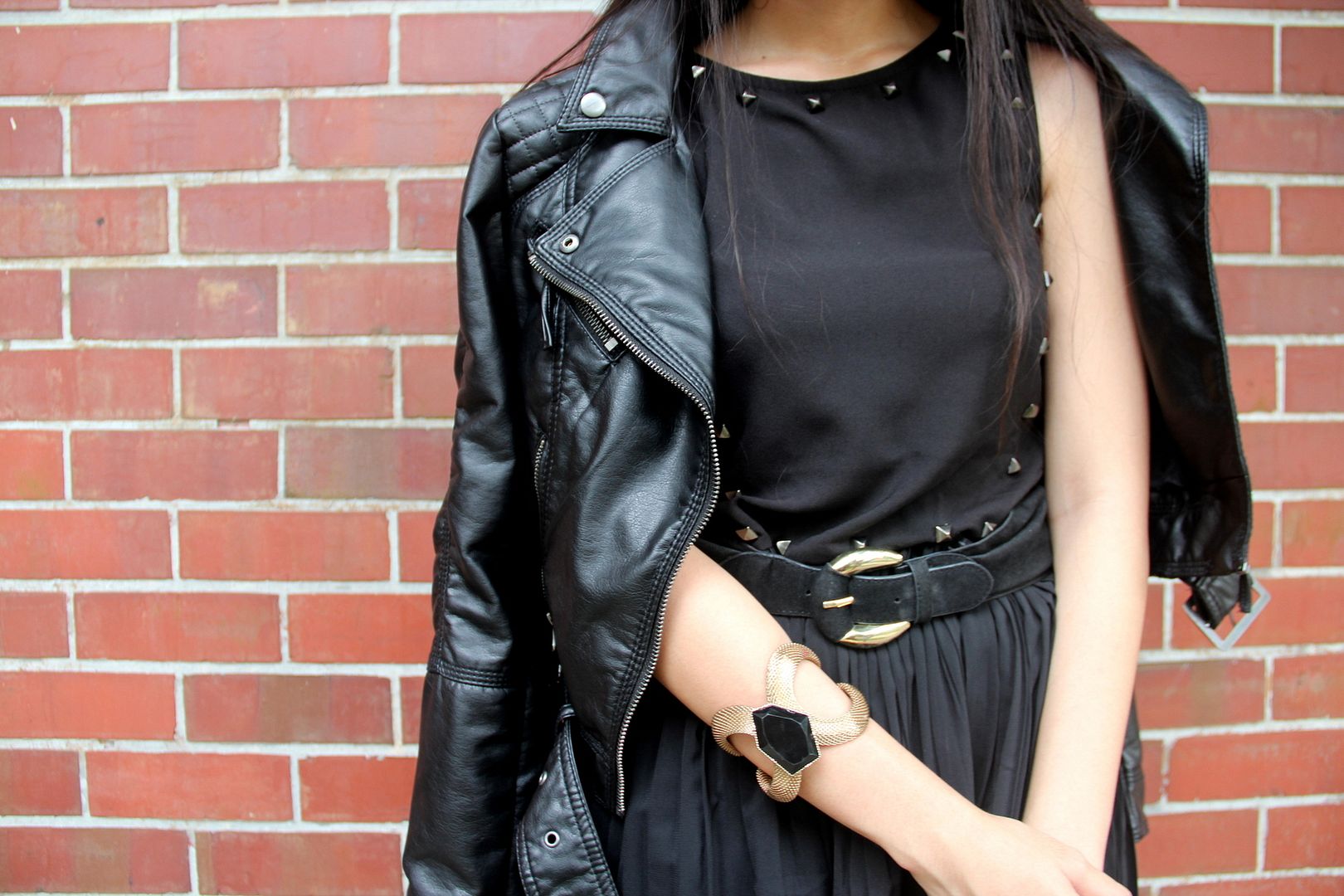 Emma Dress c/o Untitled Label / Dorothy Perkins Suede Belt / H&M Quilted Leather Jacket / Diva accessories / Jeffrey Campbell CMYK Spike Litas
This is a one week overdue post, I sincerely apologize for that.
Another rare moment you'll see me entirely in black. I noticed a certain pattern ( probably a personal temperament ) of me constantly dressing up in colours after colours after colours and then out of the blue and other primary colours, I'm fully decked in black. As usual, and as anal as I am, I make sure that even though from far I may look a tad too much like a witch from Ravenclaw, I am more than just total boring black when magnified. Details, you got it. That's particularly why I'm head over heels for this dress ; The pleats, the studs, the mixture of cloth, everything. My new favourite pair of fierce heels completes as a set, of course!
Stay tuned for another of Untitled Label's upcoming collection later today at 8.30pm. If you haven't yet checked out and liked their
Facebook
page for sneaks and previews, head down now!
-
Photos by Chloe G.