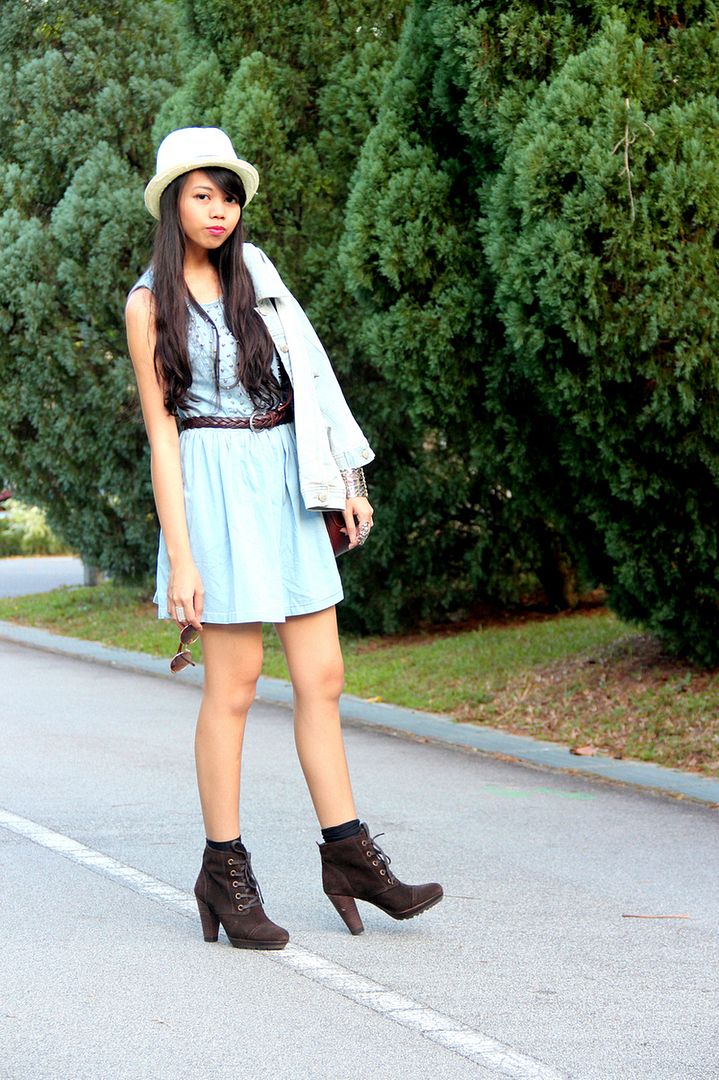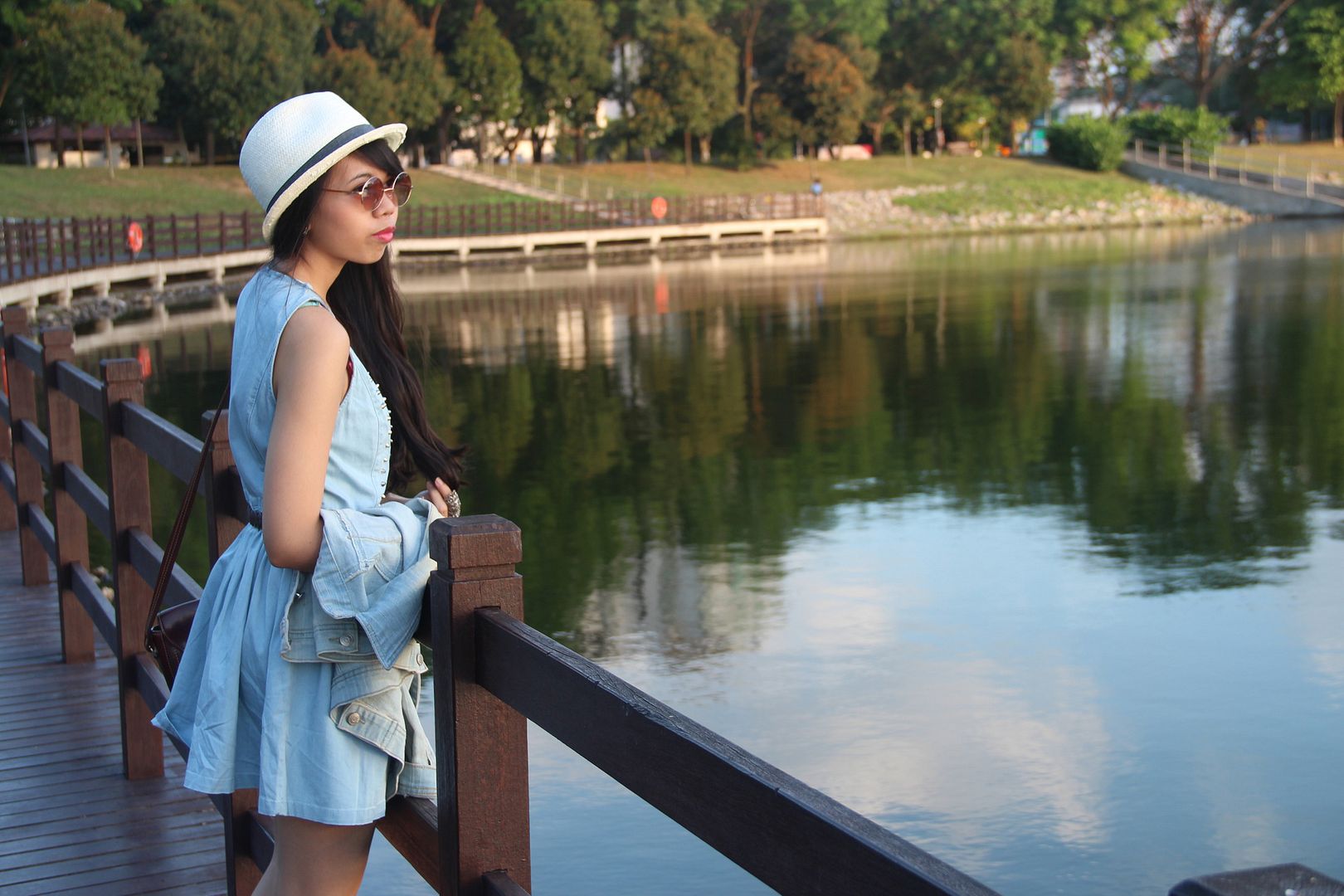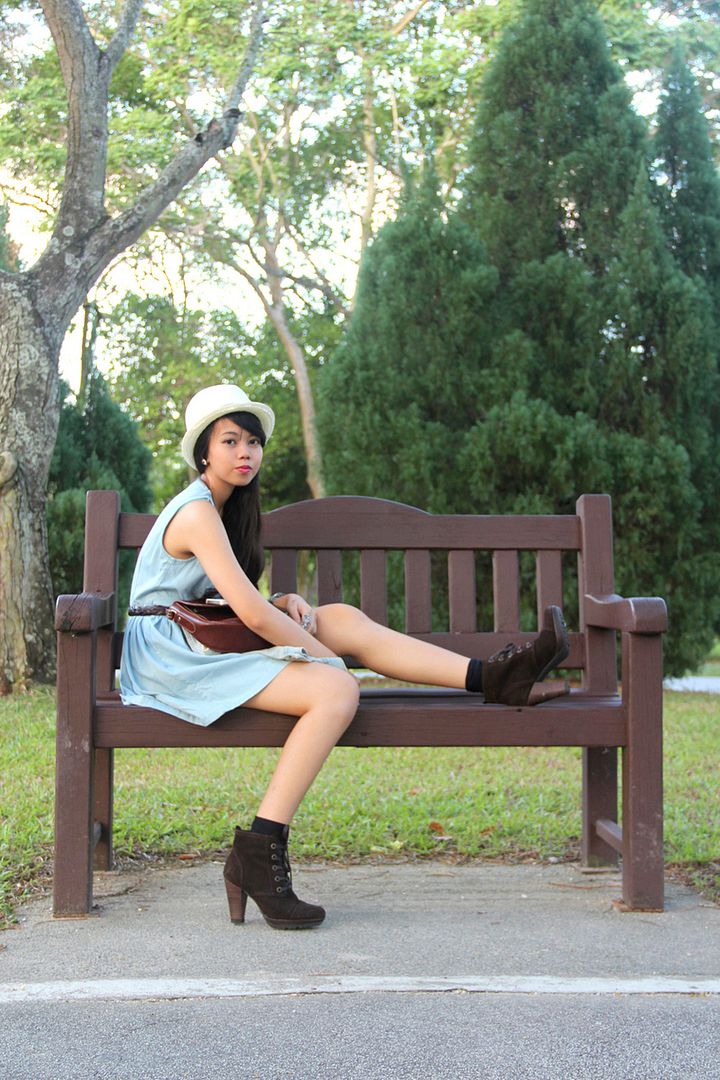 Untitledlabel Kelly Dress / Denim outerwear / Vintage brown Sling Bag / Mango weaved Belt / Mango Boots / Topman Straw Hat / Diva Cuff Bracelet / Diva rings / Gifted Circular Shades
I am utterly in love with this denim studded dress that the lovely girls from Untitled Label sponsored me. From the compositions of the studs on the dress, to the material ( I love denim. Such a timeless piece ) to its length which perfectly falls just right for me to validate the perfection of a short dress.
I am actually anal when it comes to searching for short dresses that is tailored to my preferable length. An inch longer and I'll feel stubby, an inch shorter and it'll be deemed as a tunic. This dress, however, is ideal. Besides this 'country girl' look, you can pair it with a black pair of killer heels and a leather jacket and voila, you'll get the fierce rocker chick look.
Anyway, Untitled label is a blog shop set up by two lovely sisters. From the dresses ( the other one will be on another post, wait for it! ) that they sponsored me with, I wouldn't doubt that this blog shop sells trendy apparels that are of great quality. Not forgetting, I must add in their brilliant service and friendliness. Their website also comes with an interesting and exclusive sections called '
Street Fashion
'. I'm sure by now you'd figure it out.
Now now, Hurry on to
Untitled Label
and shop away! Oh, and do not forget to 'like' their
Facebook
page for their latest updates and subscribe to their mailing list for a further 5% discount on your purchase.
-
Photos by Nazri S.