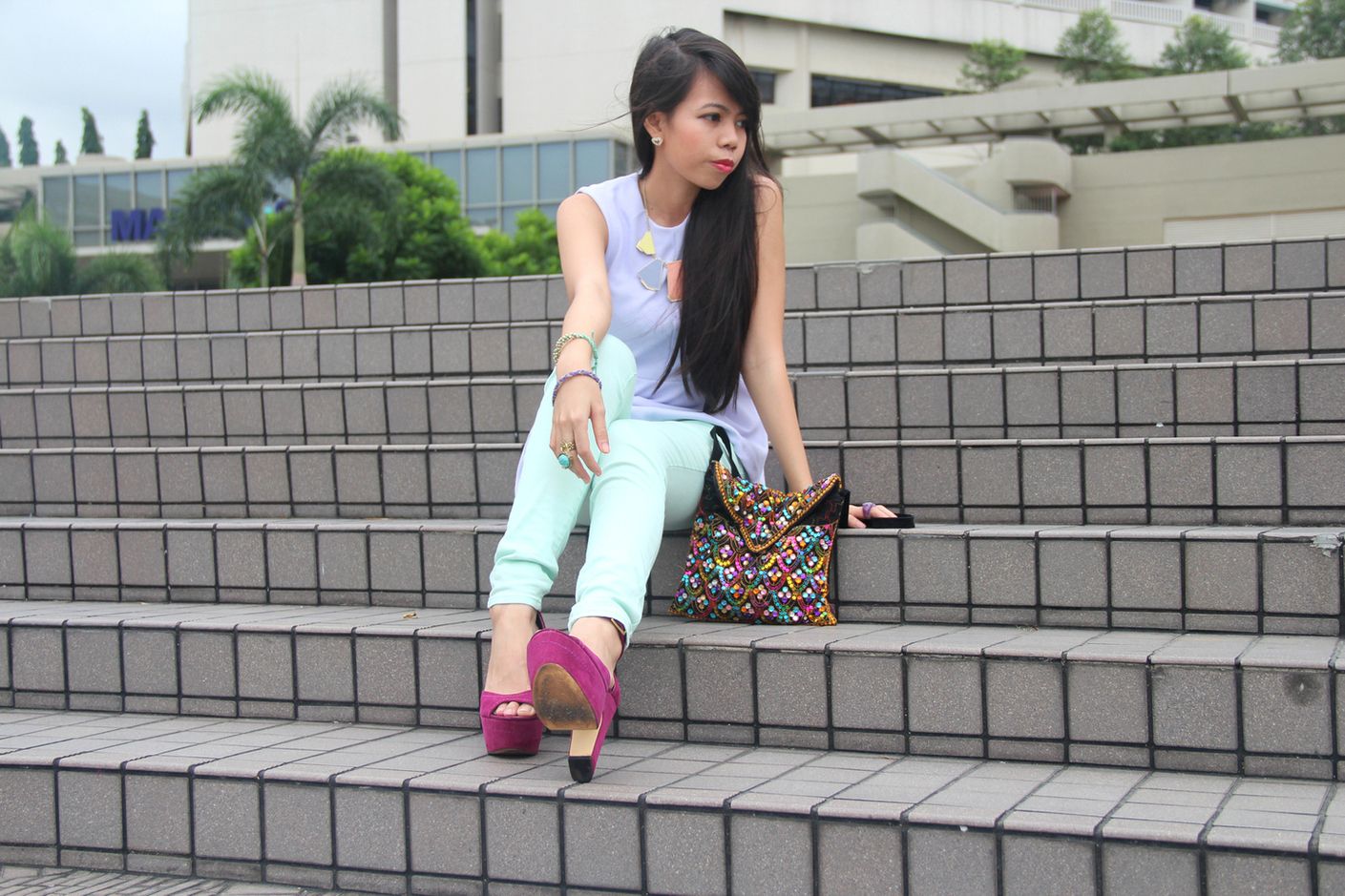 H&M lilac peplum top / H&M mint high-waisted jeans / Zara pastel necklace / Steve Madden Gretta heels / Thrifted Sequinned sling bag / H&M purple and mint bracelets
As obvious at it seems, I'm far from getting over the pastel trend. Not forgetting, I might have over-splurged on too many pastel apparels that are still counting the days and hours and minutes passing by, awaiting for their turn to be worn. Moreover, an obsession over a new pastel colour seems to be looming all over my interest ; Lilac, that is. The truth is, the enthusiasm of wearing this top got the better of me, that I wore it out a day later. Talk about overwhelming excitement.... Anyway, I think it's a perfect match with my pair of mint jeans ( which I actually only wore out for the first time even though I purchased it last 2 months ago and it was left idle in my closet, Ha ) which I absolutely adore too. I think H&M aced the pastel trend, hands down.
What's better than looking bubbly in paddle pop colours? A day out with your best friend, a mild cooling weather and having a dose of your favourite cupcake.