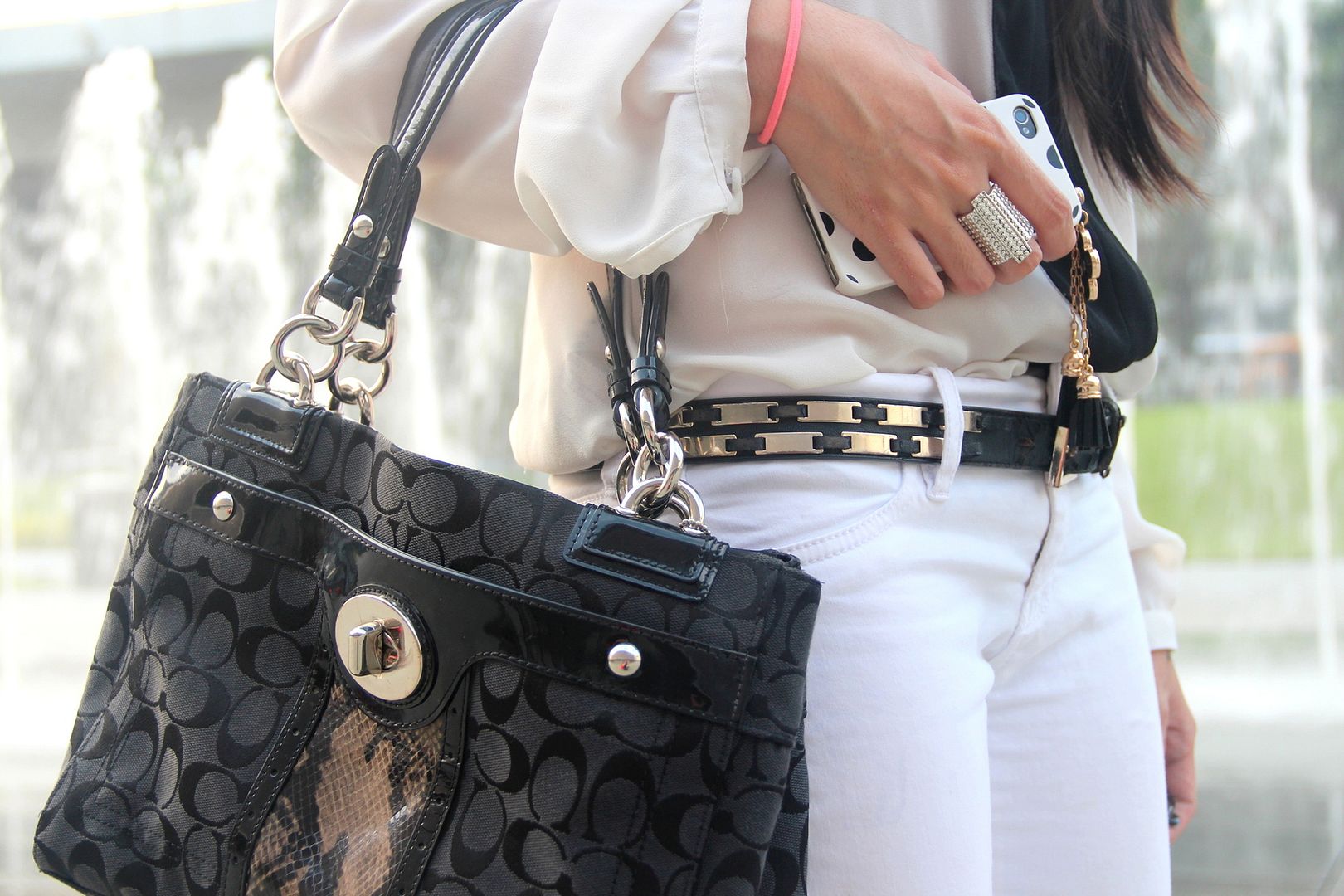 Mango blouse / Mango white trousers / Mango studded belt / Mango heels / Coach handbag / Mum's vintage cocktail headband / Diva ring
I was rather indecisive of what to wear for my date with my lovely one that day so I decided to go with minimalism. Probably the simplest suit-up in the shortest possible time to make you look neat, sleek and chic.
I had a lovely day with my partner, dear N, and I have to admit that I'm most comfortable with him but yet when it comes to him taking my pictures, I still do get all self-conscious and shy as if we just met, like we did about 9 years ago. Now, tell me this is abnormal, I already know. This, therefore, explains the awkwardness in my expressions and poses in the pictures above.
We played Diablo 3 ( my first try at it, not yet a game geek ) together after dinner and I was humored at how I concentrated more on 'dressing up' my Diablo character, rather than fighting the demons. You know, you kill the enemies and slash some boxes and carts and at times, new armours ( boots, gloves, and even bras etc. ) appear and you can actually keep them to somewhat accessorize your own character to power up. At one time, I slashed a barrel and a pair of boots popped out and I subconsciously squealed, "OH SHOESSS!" and ran towards them when there were enemies nearby and he gave me The Look and laughed, before I eventually realized my actions. I can be such a joke at times. Nevertheless, it was a splendid day with my Dear N.
P.S I did something new to my hair and I really love it to bits. Wait for it!
-
Photos by Nazri S.