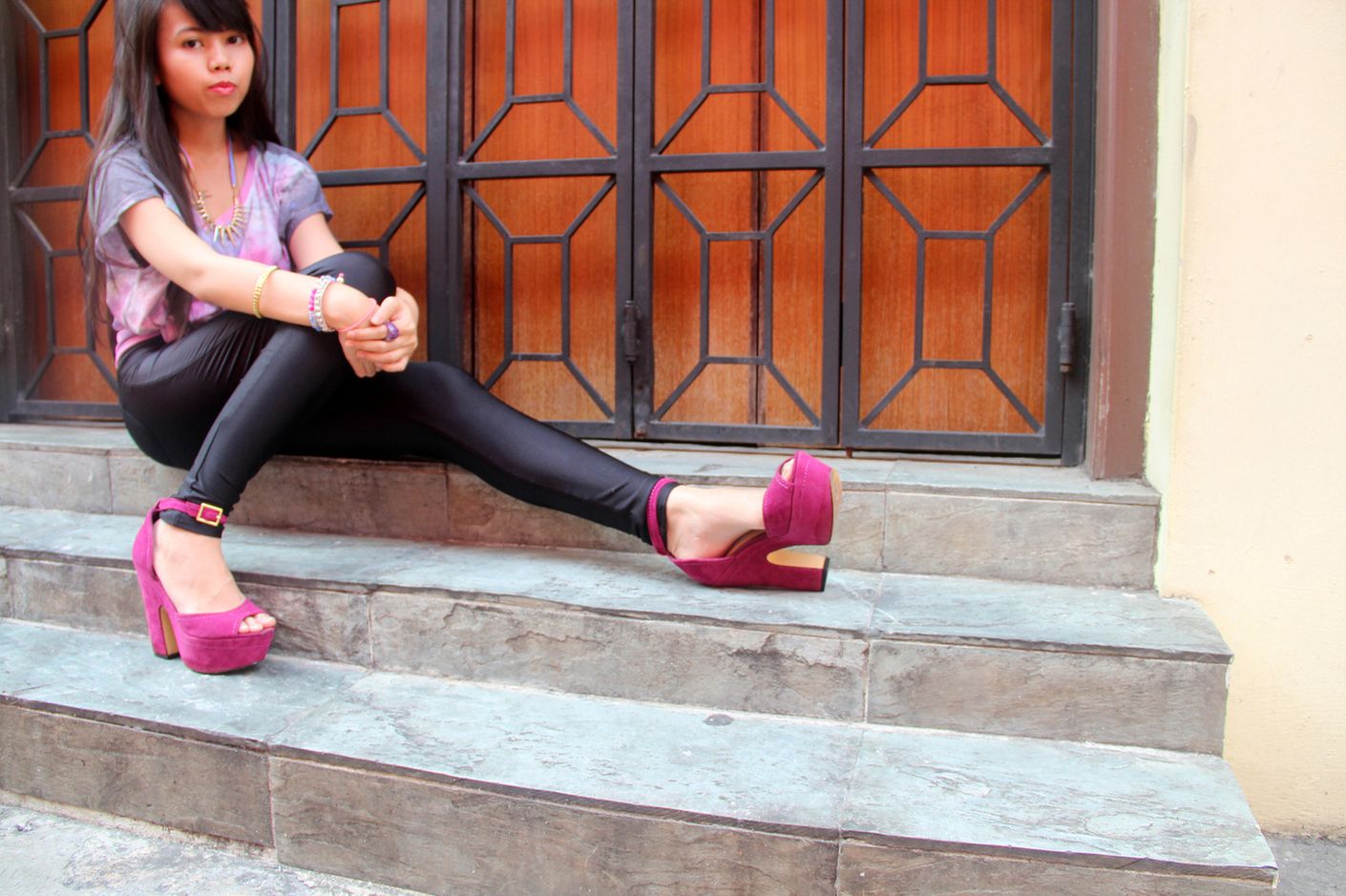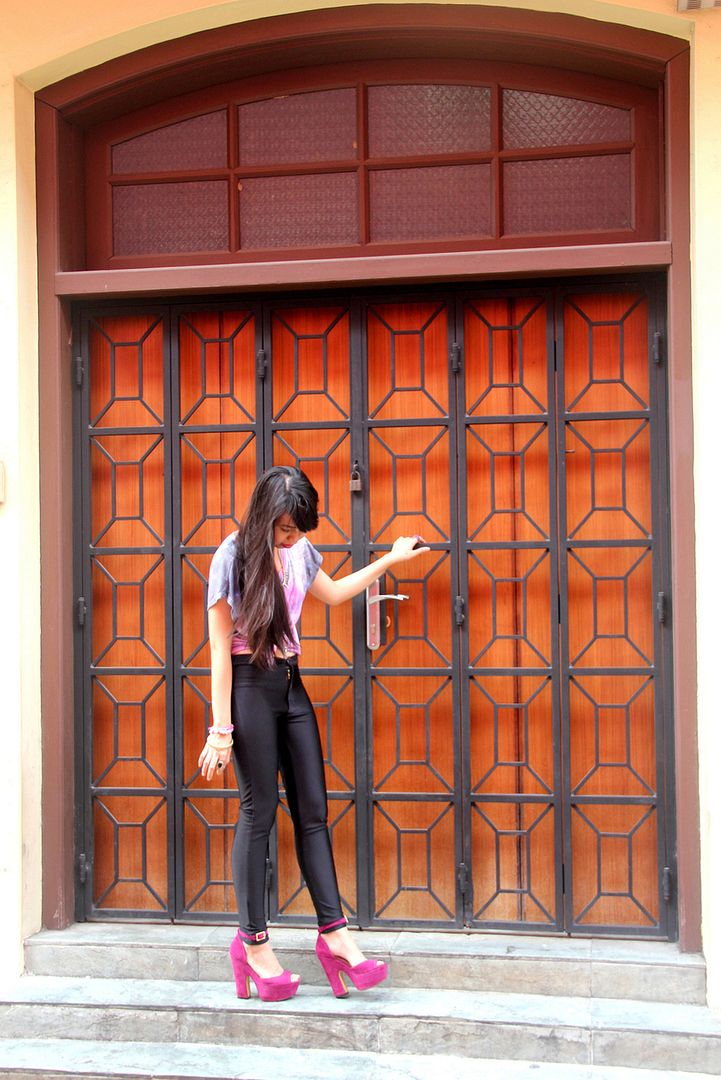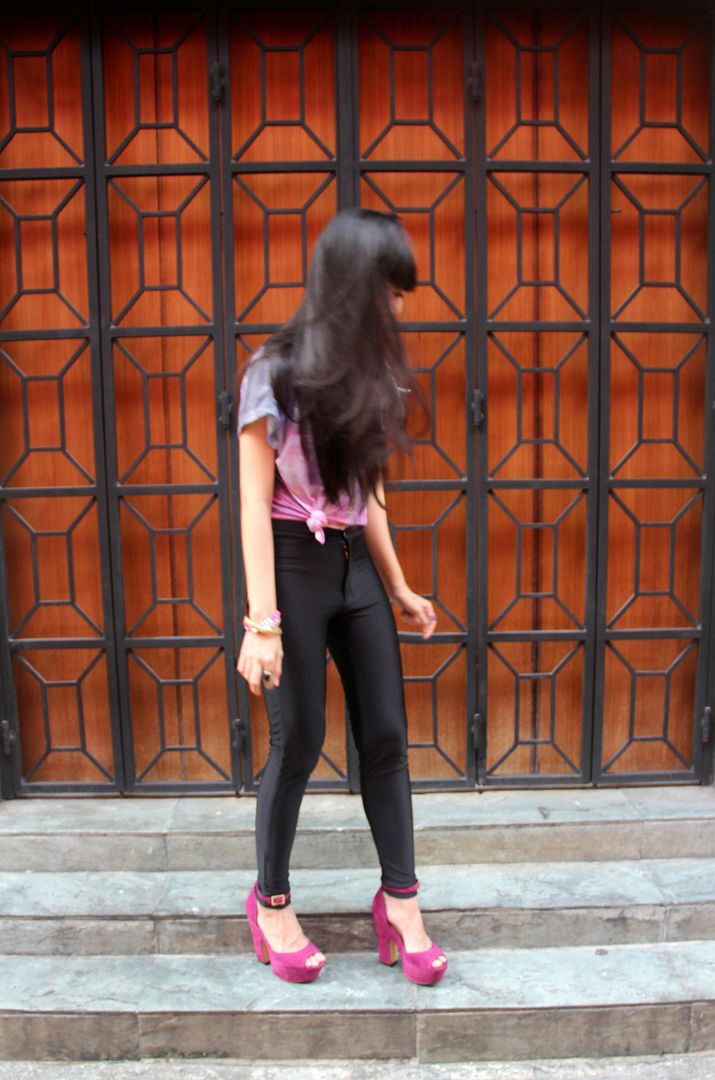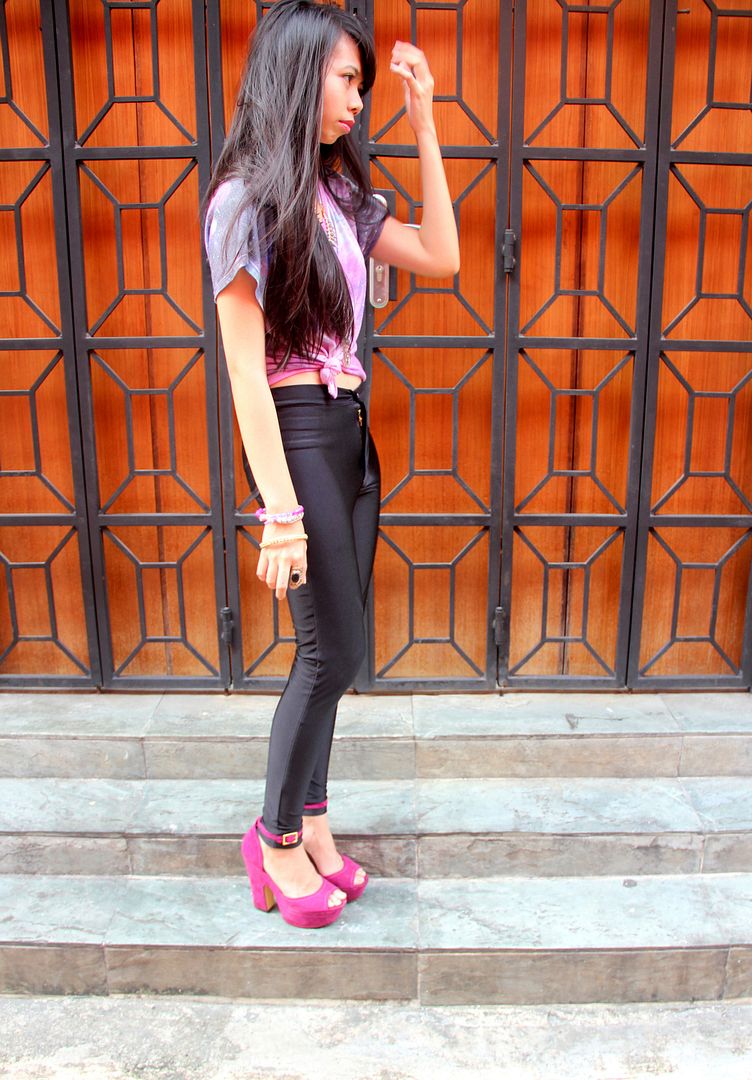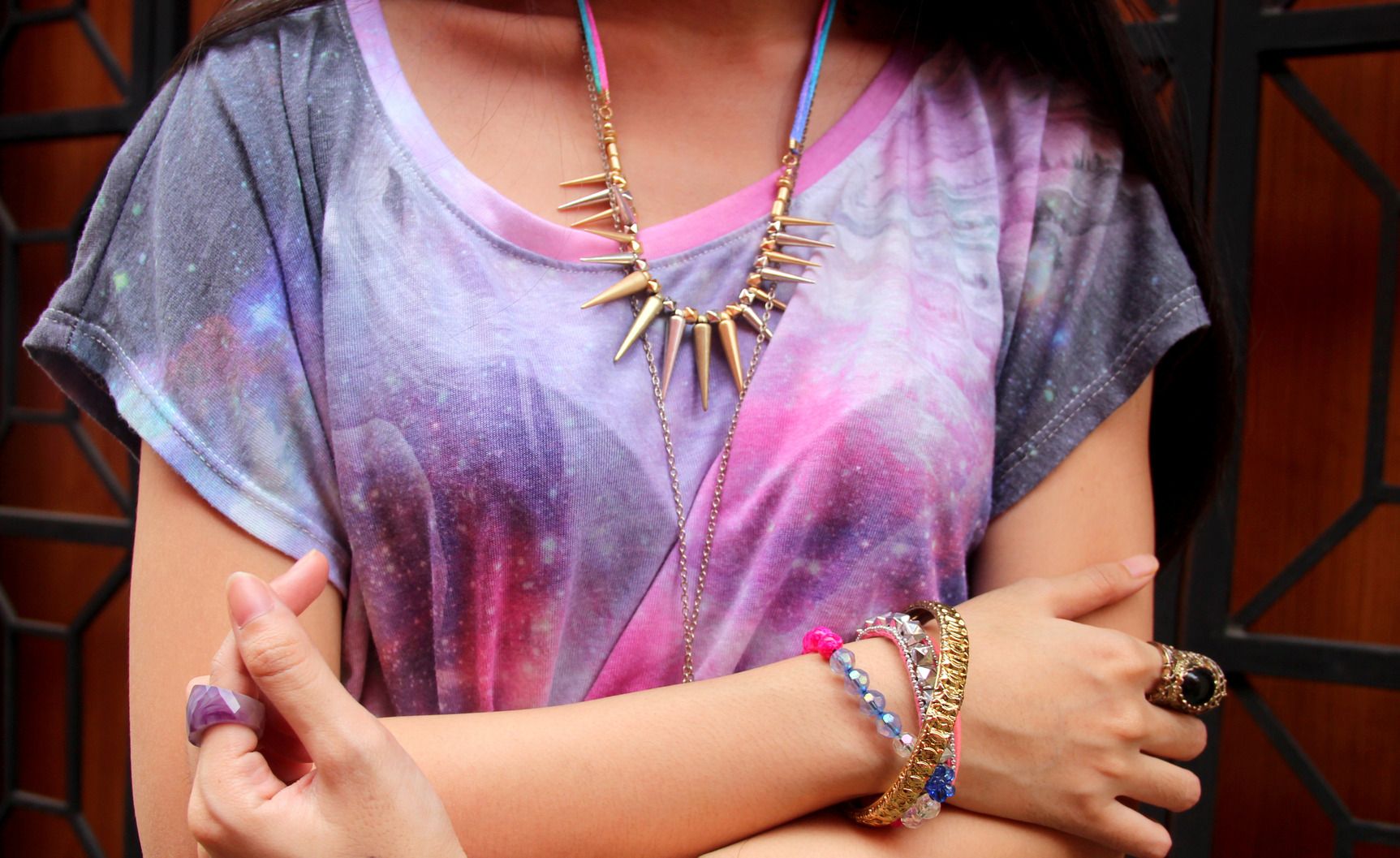 Topshop x Workshop Pegasus cropped tee / The Editor's Market Disco Pants / Forever 21 rings / H&M and miscellaneous bracelets / The Editor's Market Spiked Neon necklace / Steve Madden Gretta heels
The top was remarkably a love-at-first sight purchase and I'm sure it's not at all surprising, knowing me, the galaxy lover. However, the downside to it is that it perpetually remind me of how short my body is. Come on, it's already a cropped top I actually have to tie it up to one side to actually make it look cropped. Well, I guess sometimes improvisation of apparels may turn out rather exclusive and makes it look more detailed.

Anyway, I'm loving the disco pants to bits! So versatile that I could wear it with almost anything and that's especially on lazy days. Besides, it makes one look effortlessly chic.