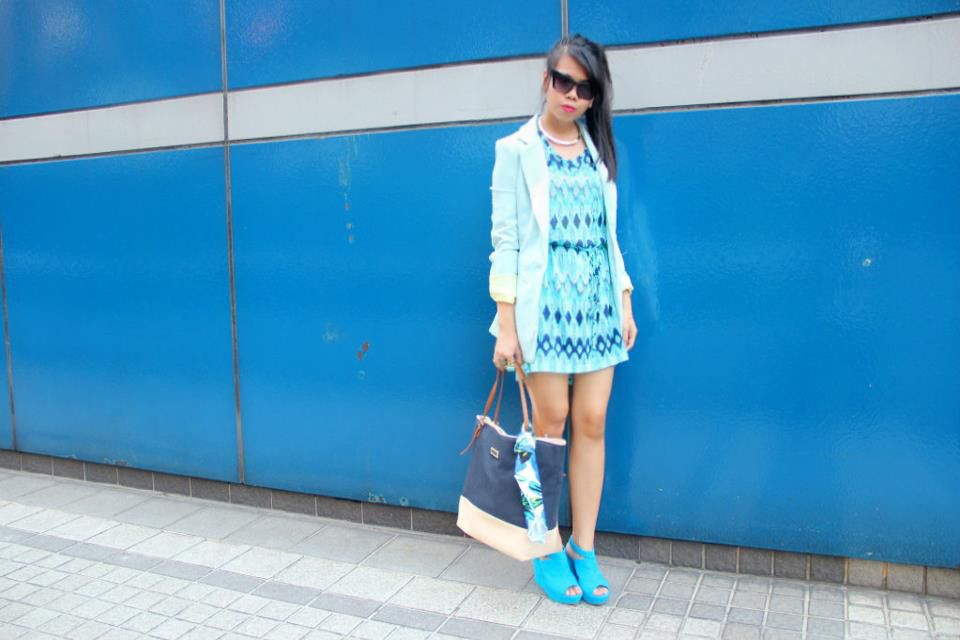 H&M dress / Riot Loco pastel blue blazer / Rubi Blue wedges / Charles & Keith bag / Diva gold choker / ASOS Gaga shades
Because I wasn't grown up pampered with girly Barbie dolls and the only pretty doll I had was Kira ( who is one of Barbie's friends usually dressed in blue ), I guess that's particularly the main reason why my favourite colour throughout my whole life has been blue, instead of pink. I got my first Barbie doll ( as in the usual pink girly Barbie ) at the age of 21 when some of my sweet whacky friends bought me one. I guess I only began appreciating pink since then. I must say, that moment is life-changing for me. Most importantly, I love blue, but that doesn't mean I'm a blue person.
Also, I don't usually shop at Rubi but I spotted those amazing pairs at only $20 and there were still my size and so I grabbed 'em in 2 colours - Blue and Black. Boy, was I satisfied ; 2 more to my never-ending collection of shoes. Well, a girl can never have too many shoes, right?
-
Photo by S.Salwa K.